NBA roundup: Bulls out to 2-0 lead over Celtics
April 19, 2017 - 12:01 am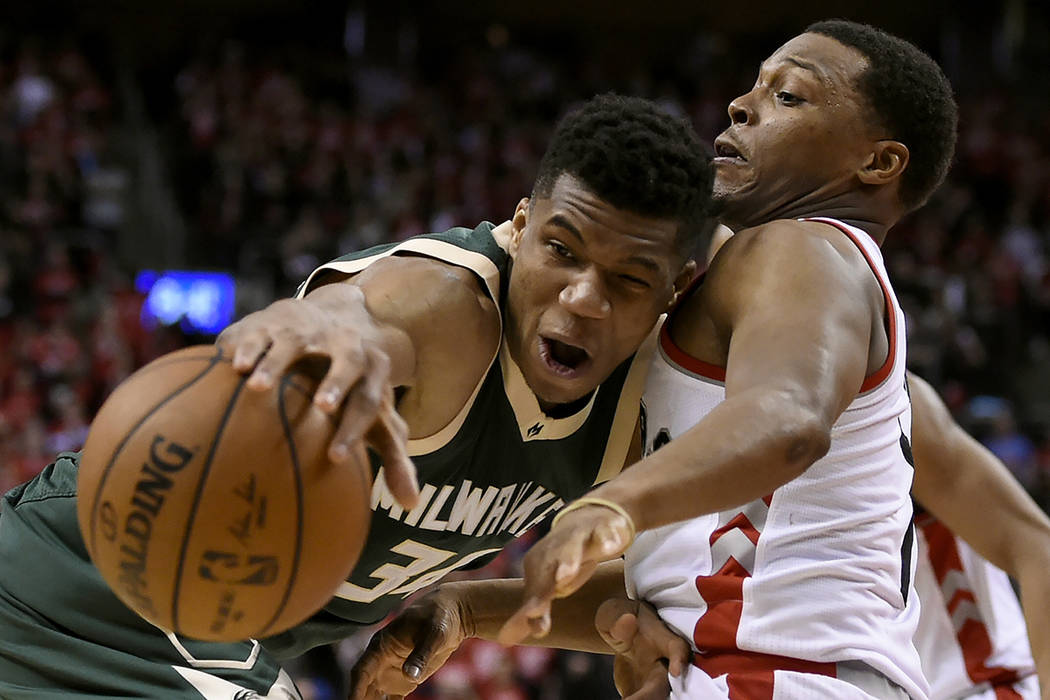 BOSTON — The eighth-seeded Chicago Bulls, getting a balanced attack led by a vintage Rajon Rondo floor game, cruised by the top-seeded Boston Celtics 111-97 on Tuesday night to take a stunning 2-0 lead in an Eastern Conference first-round playoff series.
The Bulls, 41-41 in the regular season, are attempting to become the sixth No. 8 seed to upset a No. 1 in the first round — and the first since the Philadelphia 76ers upset Chicago in the 2012 playoffs. Game 3 of the best-of-seven series is in Chicago on Friday.
The Bulls used several quick spurts to control this game, the last one a 10-0 burst to build a 19-point lead in the fourth quarter. Dwyane Wade scored eight of those points. Rondo, a former Celtic who won a championship in Boston, just missed the 11th triple-double of his playoff career with 11 points, 14 assists and nine rebounds. He added five steals and three blocked shots.
Boston's Isaiah Thomas, who will fly to Tacoma, Wash., on Wednesday to attend the funeral for his younger sister, Chyna, who was killed in an automobile crash, had an off night. He scored 20 points but was just 6 of 15 from the floor, including 1 of 5 from 3-point range.
Raptors 106, Bucks 100
TORONTO — DeMar DeRozan scored 23 points and hit the go-ahead jump shot late in the fourth quarter as Toronto defeated Milwaukee to even the Eastern Conference first-round playoff series at one game each.
Kyle Lowry added 22 points for the Raptors and made the clinching jumper. Serge Ibaka added 16 points for Toronto, Cory Joseph had 11 and Jonas Valanciunas added 10 points and grabbed 10 rebounds.
Giannis Antetokounmpo led Milwaukee with 24 points and 15 rebounds, Khris Middleton added 20 points, Greg Monroe had 18 and Tony Snell scored 14.
Clippers 99, Jazz 91
LOS ANGELES — Blake Griffin scored 24 points, and Los Angeles beat Utah in Game 2 to even the Western Conference first-round playoff series at one game apiece.
Chris Paul had 21 points and 10 assists for the Clippers. DeAndre Jordan collected 18 points and 15 rebounds for Los Angeles before fouling out with 52 seconds left.
Gordon Hayward scored 20 points and Derrick Favors and Joe Johnson added 13 apiece for the Jazz. George Hill chipped in 12 points and seven boards.