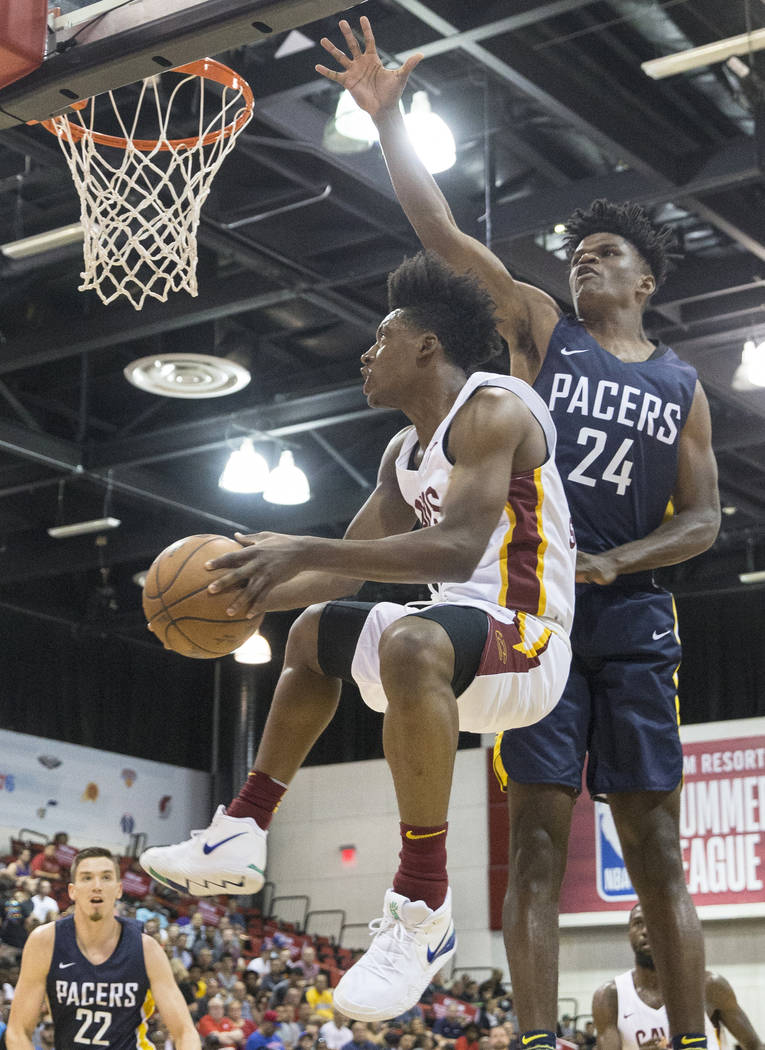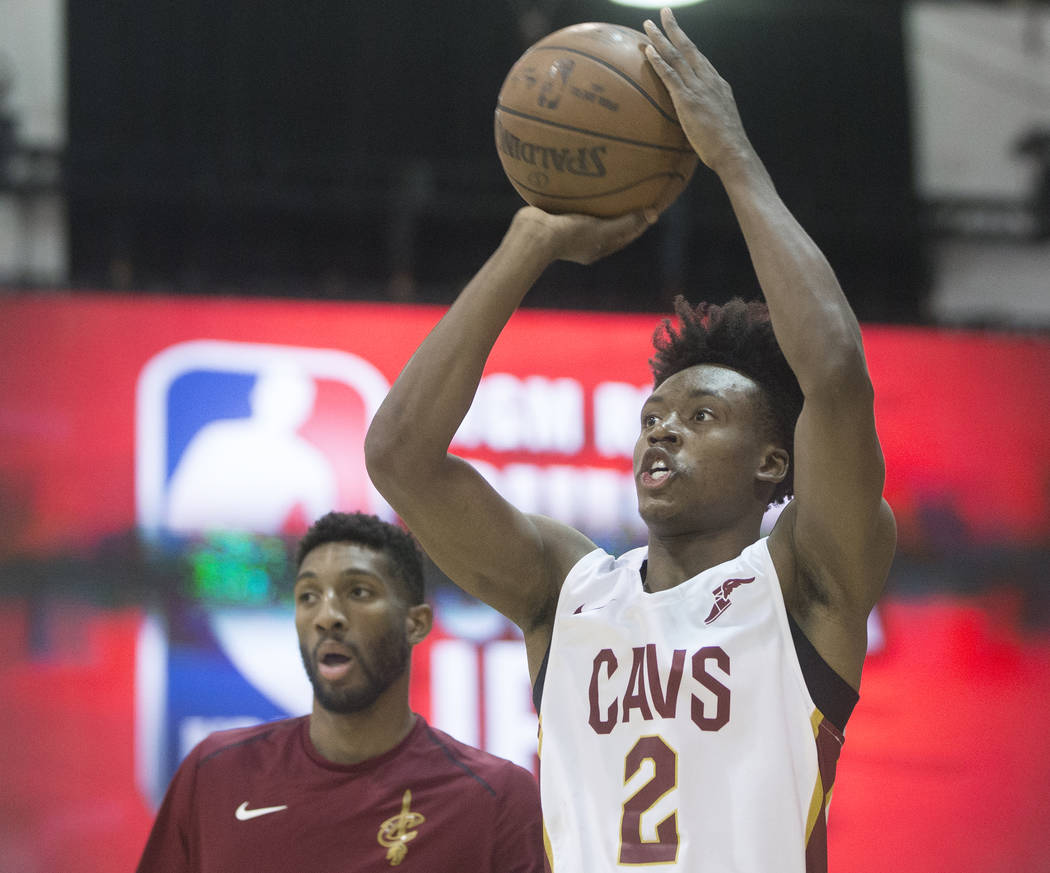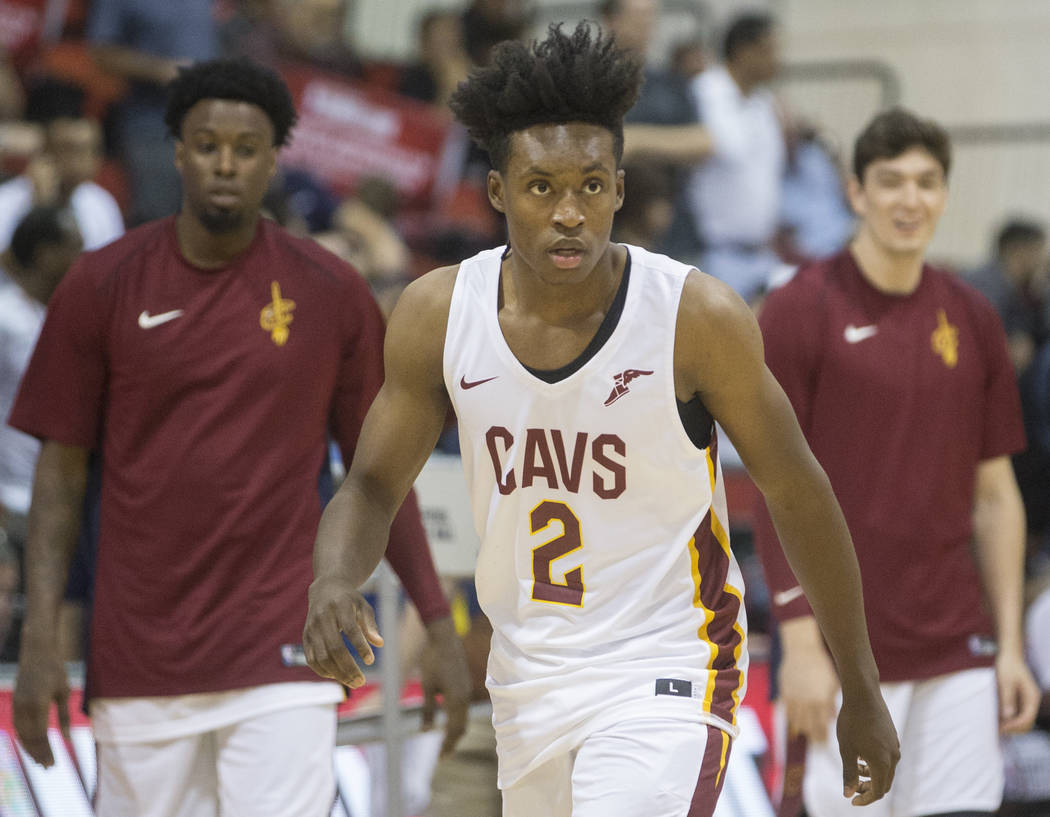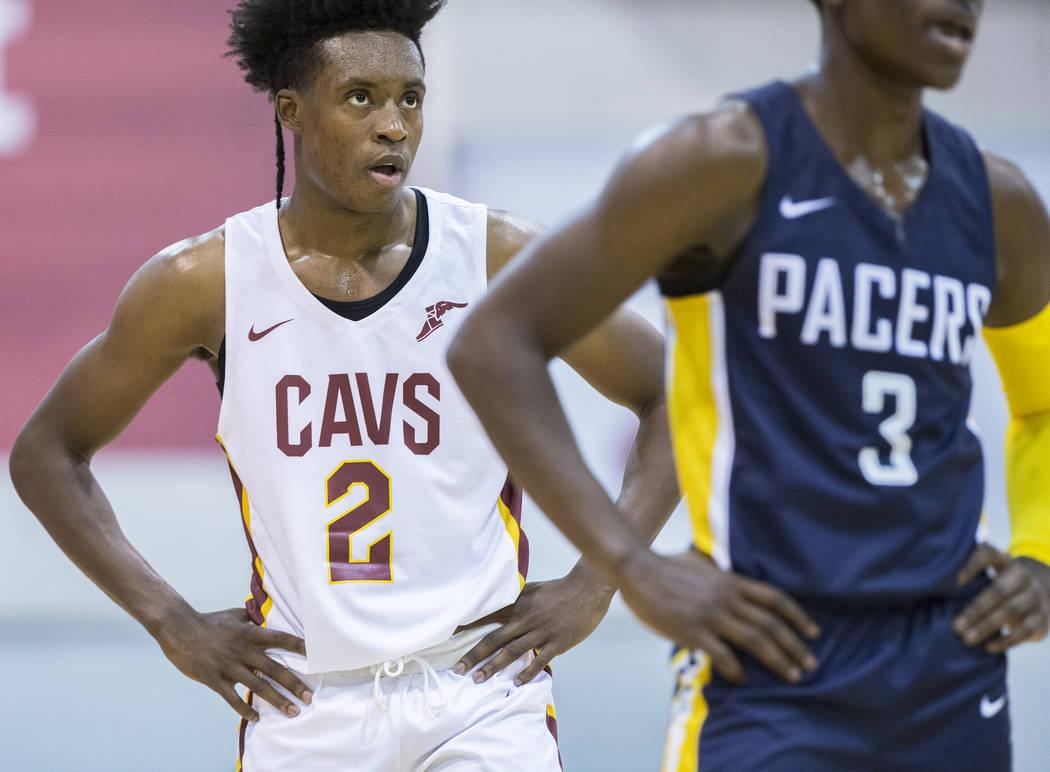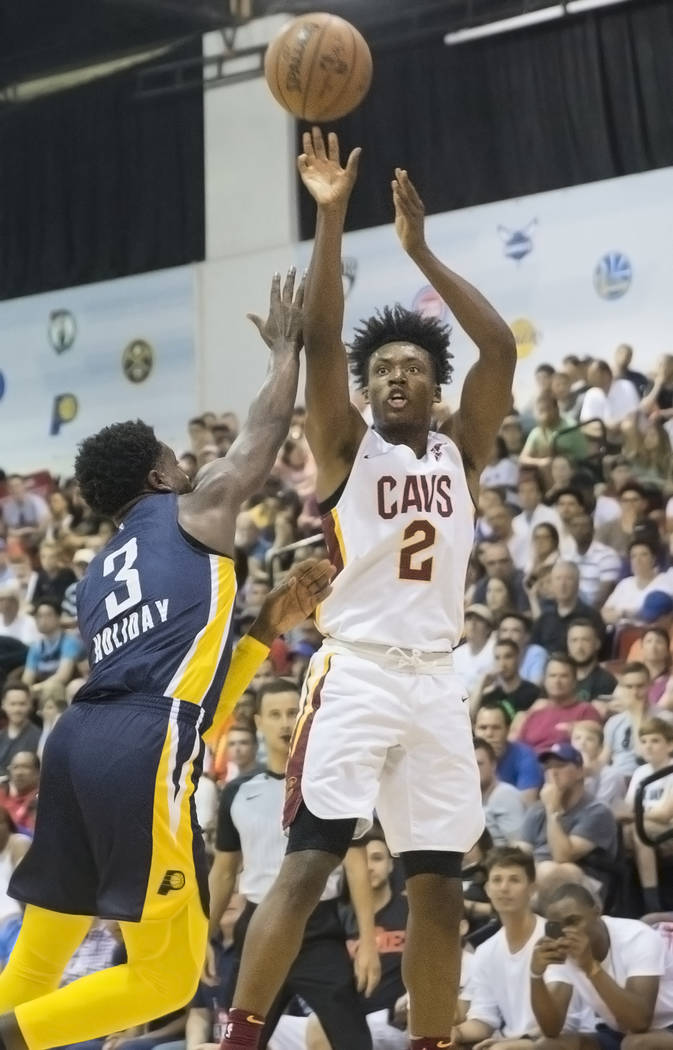 Cleveland Cavaliers general manager Koby Altman sat courtside at Cox Pavilion on Monday afternoon, watching his prized rookie point guard, Collin Sexton, gracefully dissect the Indiana Pacers.
"I love the Young Bull," Altman said with a grin, in reference to Sexton's nickname.
Easy to see why.
Sexton, the No. 8 overall pick in June's draft, blends an efficient explosiveness with smart playmaking instincts. At 6-foot-2-inches tall, 185 pounds and 19 years old, the former Alabama standout is a crucial component of the Cavaliers' future — a future that no longer includes LeBron James.
He knows the organization's expectations as it prepares to move on from recent successes. He's embracing them.
"He's been showing it from day one, just his toughness," said James Posey, the Cavs' summer coach. "He's going to get better, but right now he's doing a great job."
Toughness is a hallmark of Sexton's game. So much so that a close friend nicknamed him "Young Bull," during his junior year in high school.
At Pebblebrook High School in Mableton, Georgia, Sexton was a McDonald's All-American and was the No. 2 point-guard recruit in the country.
He passed on the opportunity to play at blueblood programs like Arizona, Kansas and North Carolina, and instead, stayed close to home to play for former NBA champion point guard Avery Johnson and the Crimson Tide.
"He taught me a whole lot while I was there," Sexton said of his former coach. "I would say the biggest thing is … to be respectful at all times. You never know who is watching."
Altman, for one, watched Sexton average 19.2 points — on 44.7 shooting — 3.8 rebounds and 3.6 assists during his lone year at Alabama.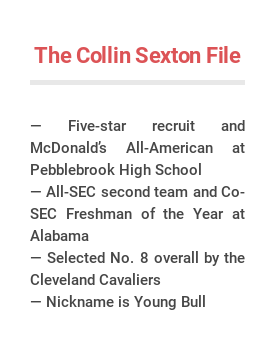 He scored 40 points against Minnesota — a school record for freshmen — to become the first Crimson Tide player to reach that plateau since 1979, and, in June, became Alabama's first first-round draft pick since Gerald Wallace in 2001.
"I'm really trying to go out there, get my rhythm back, and just learn," Sexton said. "I'm continuing to try and make plays for others, because that's the biggest thing. Now the game is more open. Guys are open. Just trying to learn."
Sexton is already displaying an advanced feel for point guard at the NBA Summer League in Las Vegas. He can snake around a ball screen and torpedo toward the basket, requiring only the smallest of crevices to finish at the rim.
Or he can probe the paint, scan the defense and feather passes to shooters and big men.
"Going out there and being a team player, that's the biggest thing," Sexton said. "That's what I go for. I just want to make sure that everybody's good, everybody's together."
His new teammates are catching on to the nickname and enjoying the passion he contributes.
They call him "YB." They see what Altman sees: The future of basketball in Cleveland, Ohio.
"He's great," said Cavaliers second-year wing Cedi Osman, who flanked James in the NBA Finals last season. "I really like how he plays. … He's going to help us a lot this year."
More NBA Summer League: Follow all of our NBA Summer League coverage online at reviewjournal.com/summerleague and @RJ_Sports on Twitter.
Contact reporter Sam Gordon at sgordon@reviewjournal.com. Follow @BySamGordon on Twitter.