Centennial freshman faces top prospects in Jr. NBA Showcase
Updated July 17, 2023 - 5:20 pm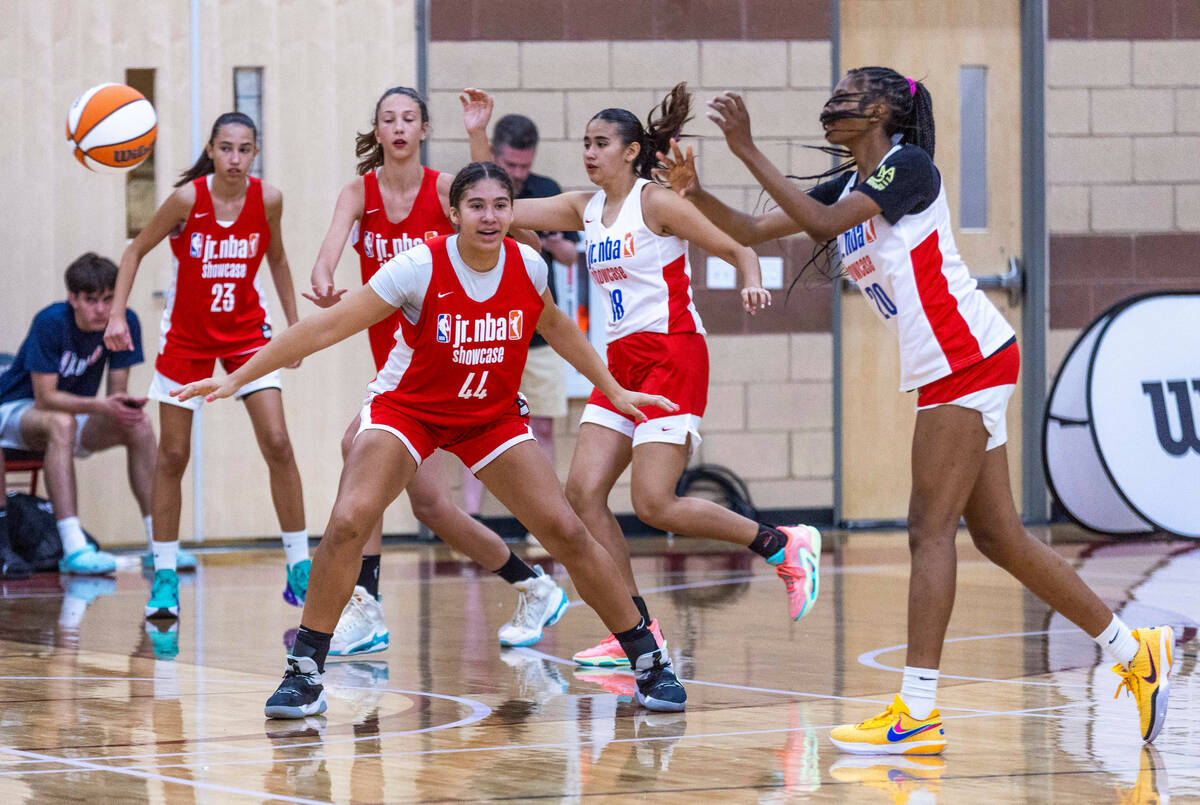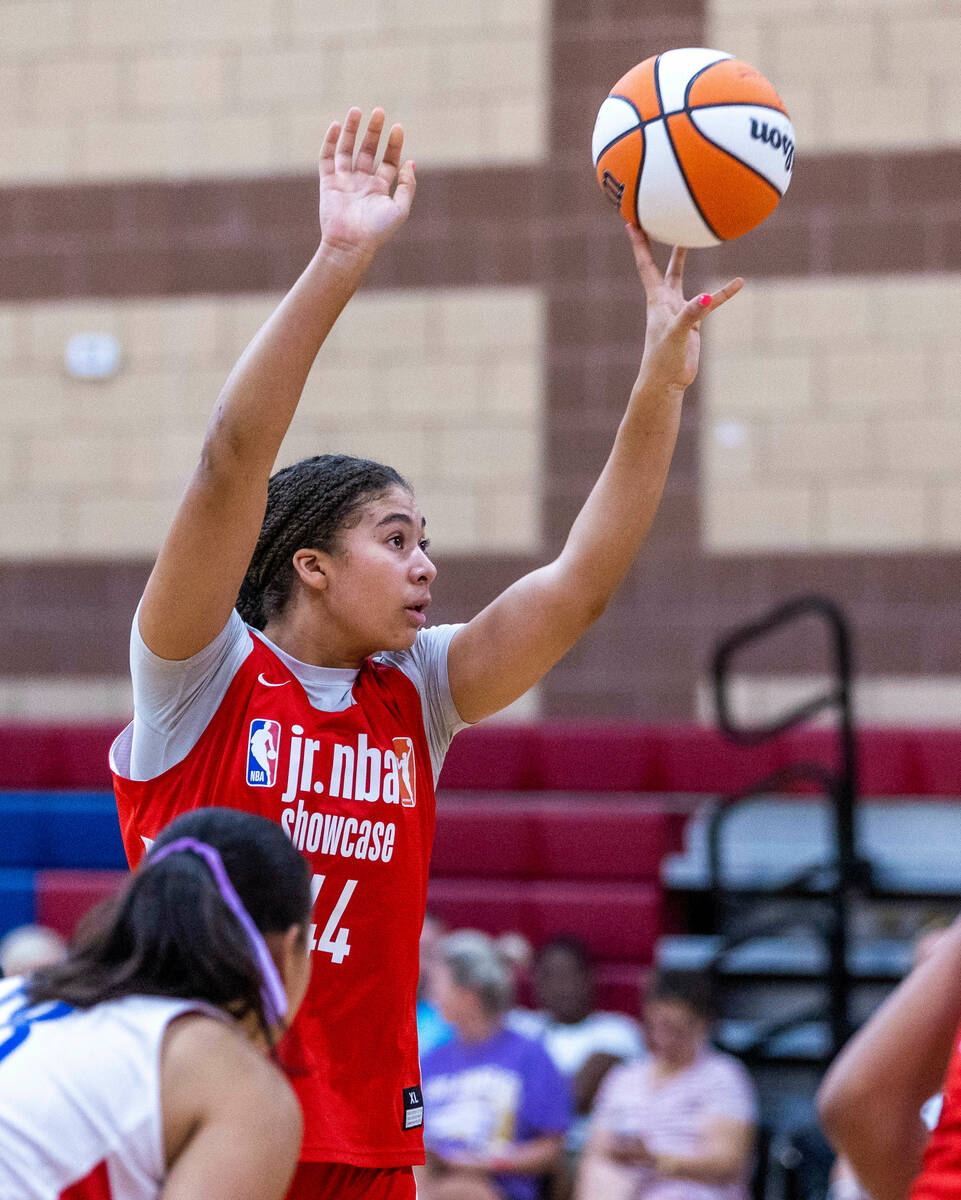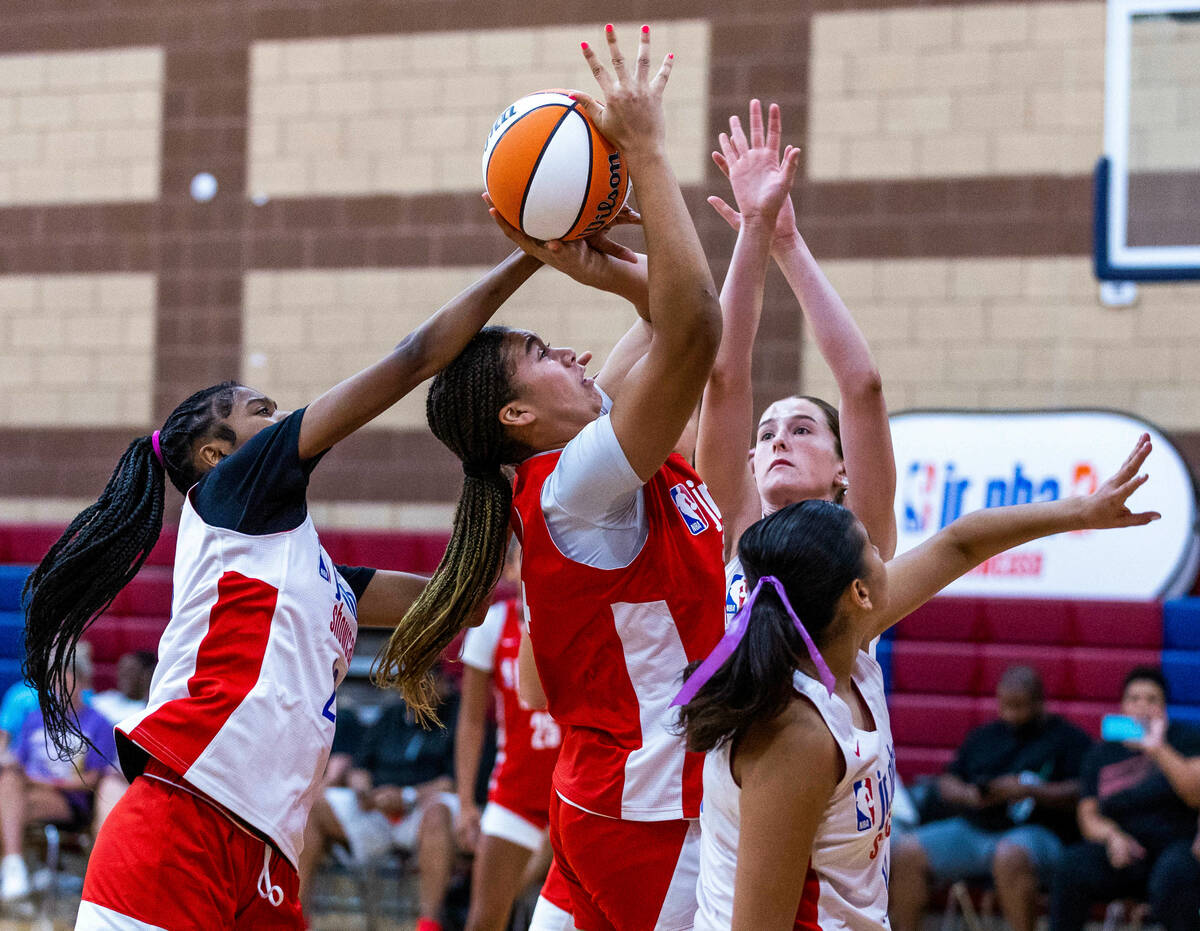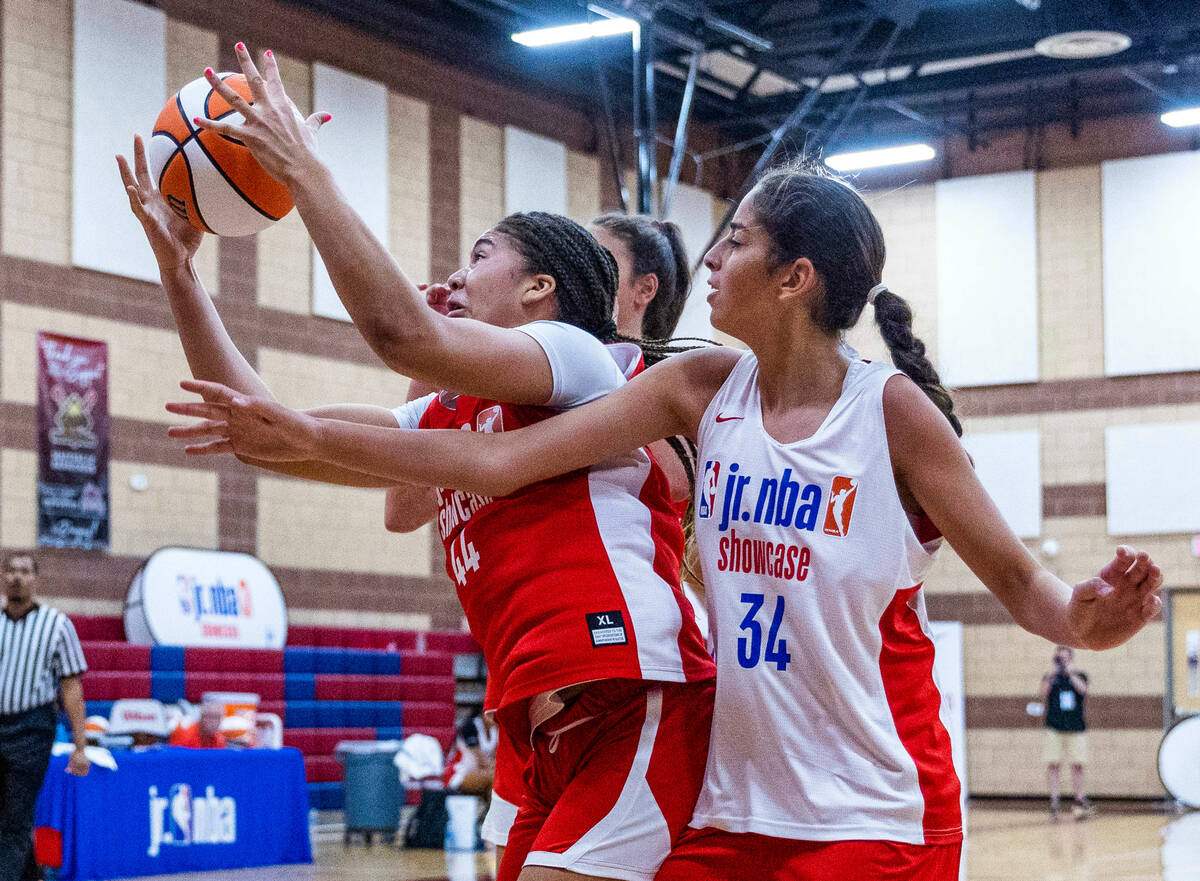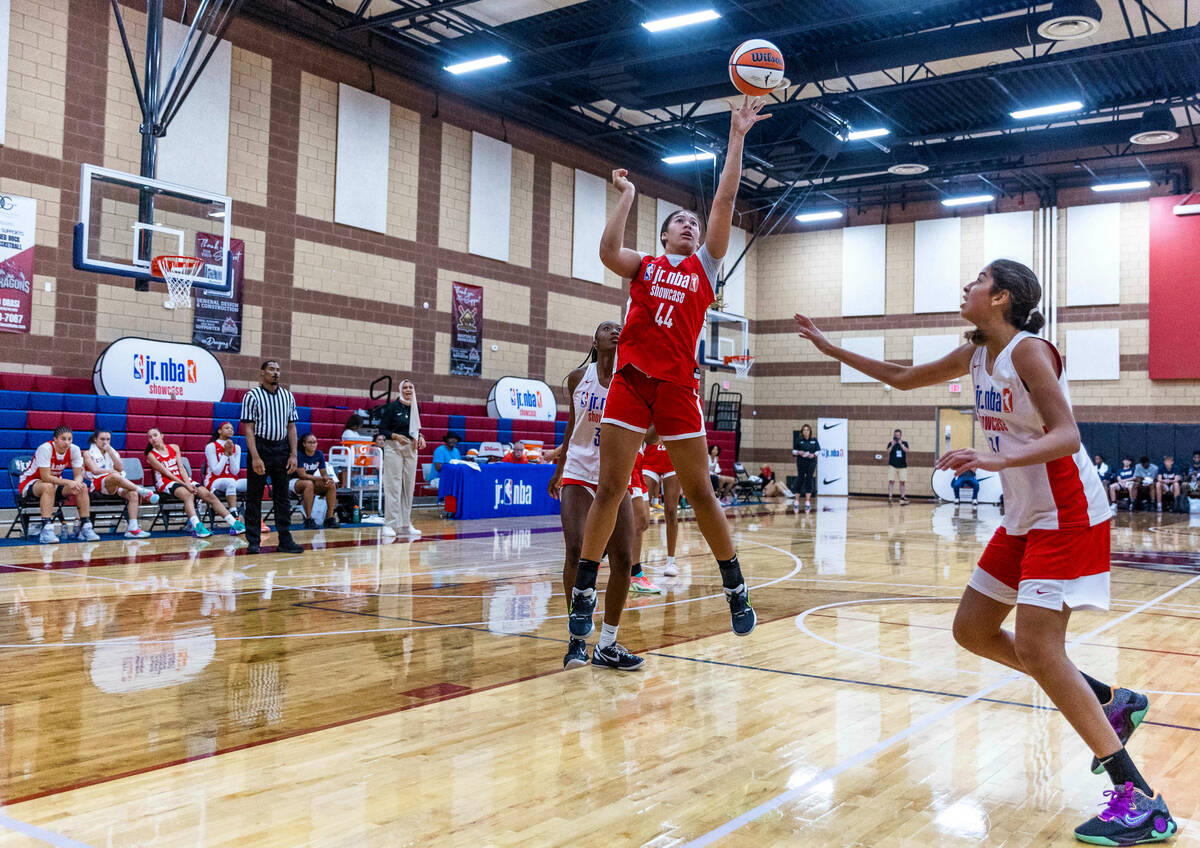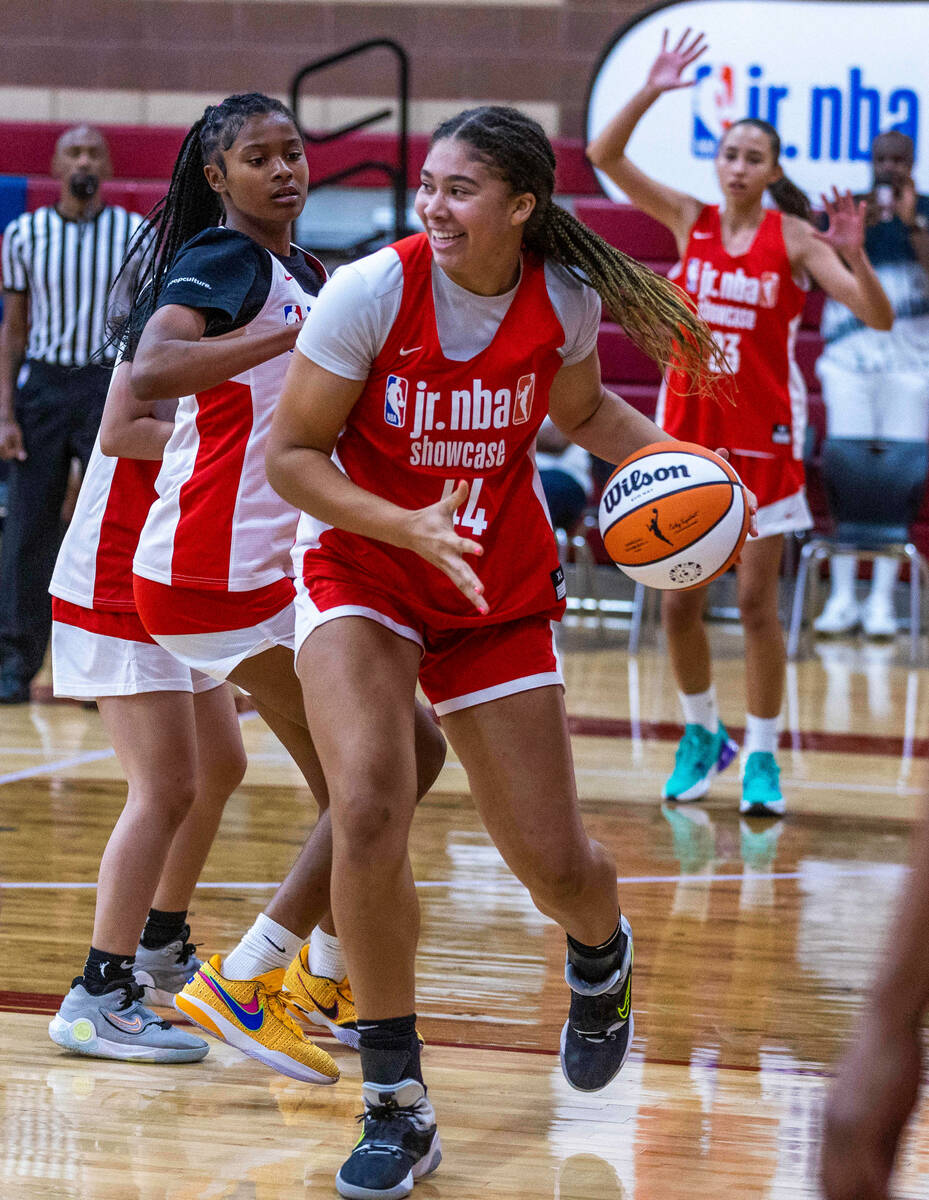 Over the past week, Las Vegas has taken its place at the center of the basketball universe with the NBA Summer League and WNBA All-Star Game.
But the professionals weren't the only players in the spotlight.
Forty of the top 13- and 14-year-old youth basketball players from around the world took part in the Jr. NBA Showcase.
The multiday basketball and leadership development event featured on-court workouts and off-court community projects. The event concluded with exhibition games Saturday at Cox Pavilion.
Twenty boys and girls from 17 countries — including Croatia, England, Mexico, Morocco and Serbia — were invited to participate in the showcase.
Nation Williams, an incoming freshman for the Centennial girls basketball team in Las Vegas, was one of 20 players from the U.S. participating in the inaugural event.
"I loved meeting all the kids from different countries and different cultures and asking them questions. It's been amazing," Williams said. "I love learning things about their culture and being able to bond with them."
Jr. NBA, the league's global youth basketball program that had more than 40 million particpiants in more than 160 countries during the 2021-22 season, worked with the NBA and WNBA to create events outside of clinics to meet with current and past players.
Lakers assistant coach Phil Handy ran a clinic with all the players. Basketball Hall of Famer Gary Payton and former Jr. NBA members Cason Wallace and Jarace Walker, who were also playing in the Summer League, met and worked with showcase participants.
"We know that for the youth, being able to see something and really imagine yourself kind of following in someone's footsteps, that seems more attainable," Adam Harper, the NBA's associate vice president of youth basketball development, said. "They're more like their peers, so it's impactful to help them develop, build confidence and grow as both basketball players and individuals and contributors to their community."
Showcase participants were invited to Summer League games and Saturday's WNBA All-Star Game, and they participated in other All-Star events, while having their own 3-point, dunk and skills competition after the WNBA's events Friday.
Williams, the daughter of Aces general manager Natalie Williams, said she loved learning about different styles of basketball played around the world from international players.
"It's definitely helping us," Williams said. "I'm very grateful to be a part of this community. Everyone's been so supportive. It'll help me, in the long run, to get where I want to be."
Williams, a forward and one of the top class of 2027 prospects, holds notable college offers from Brigham Young, Florida and North Carolina. While her notoriety is growing, Williams said she's focused and eager to start her high school career at Centennial and play alongside her sister, Ayla.
"I'm excited," Williams said. "We're going to try and get (a state championship) this year. I'm excited to play with (my sister). I haven't played with her in a long time. Our connection is really good, and we work really well together."
Note: A previous version of this story had the incorrect number of participants in the Jr. NBA's program.
Contact Alex Wright at awright@reviewjournal.com. Follow @AlexWright1028 on Twitter.