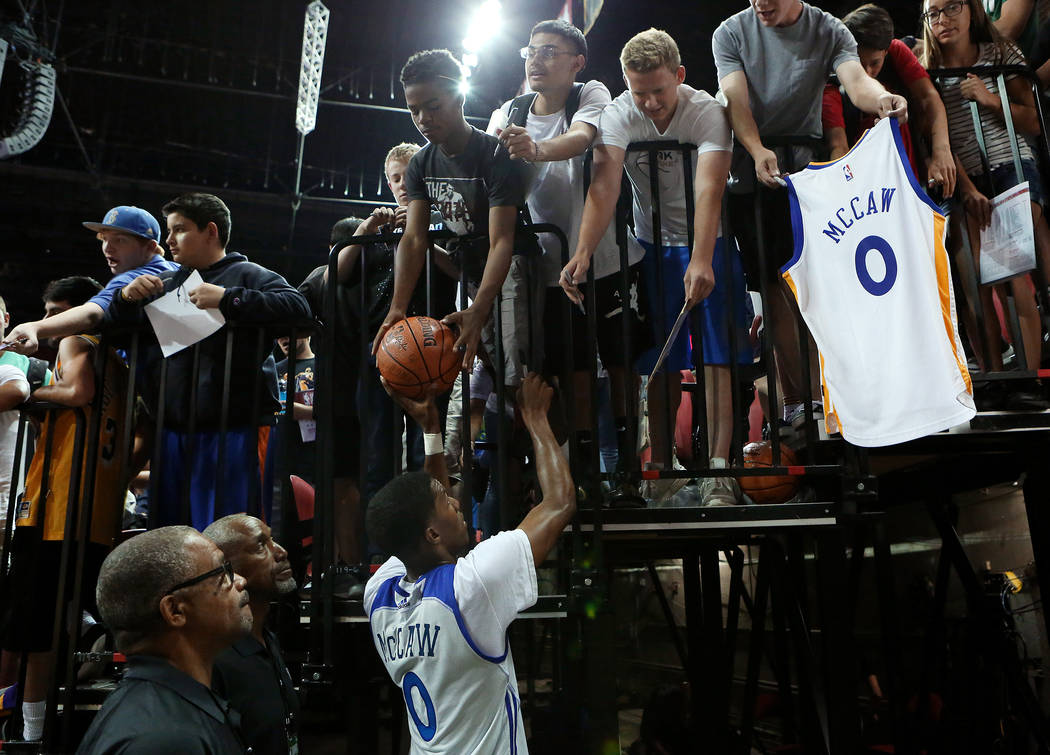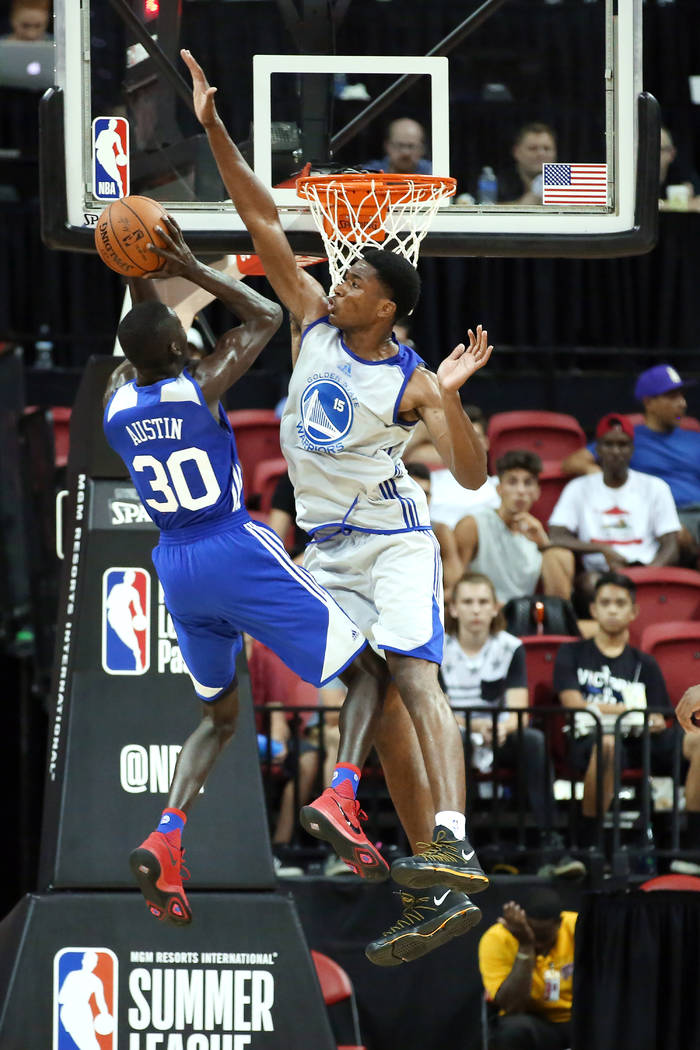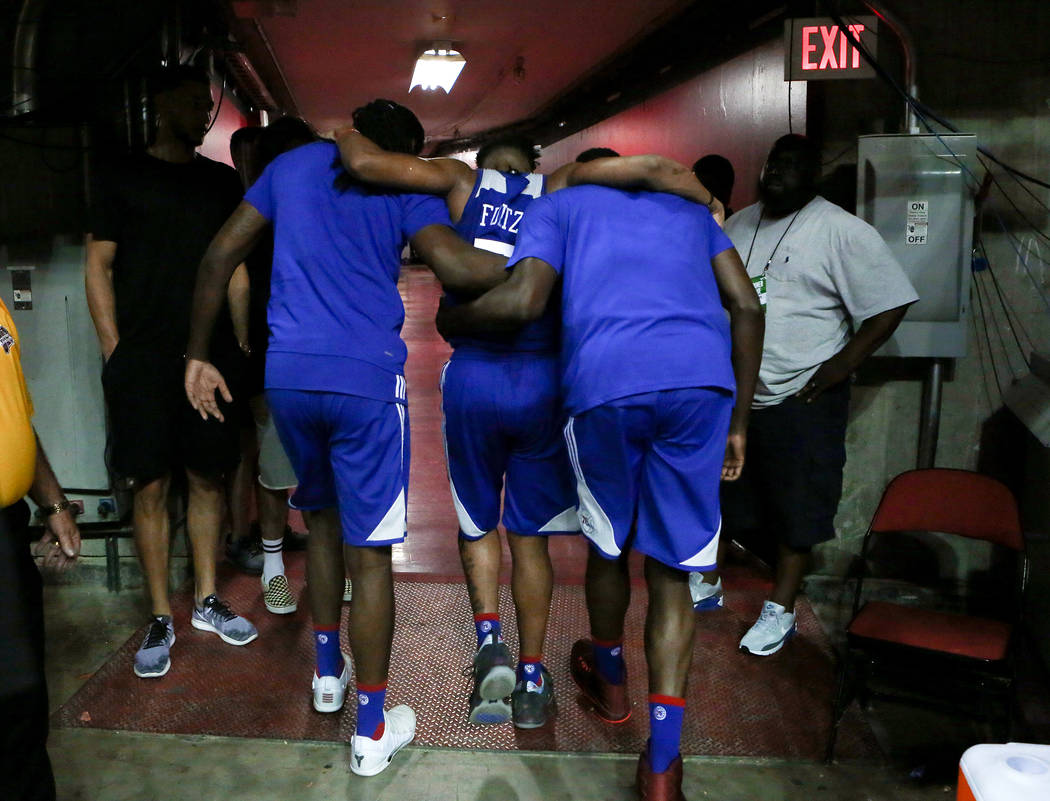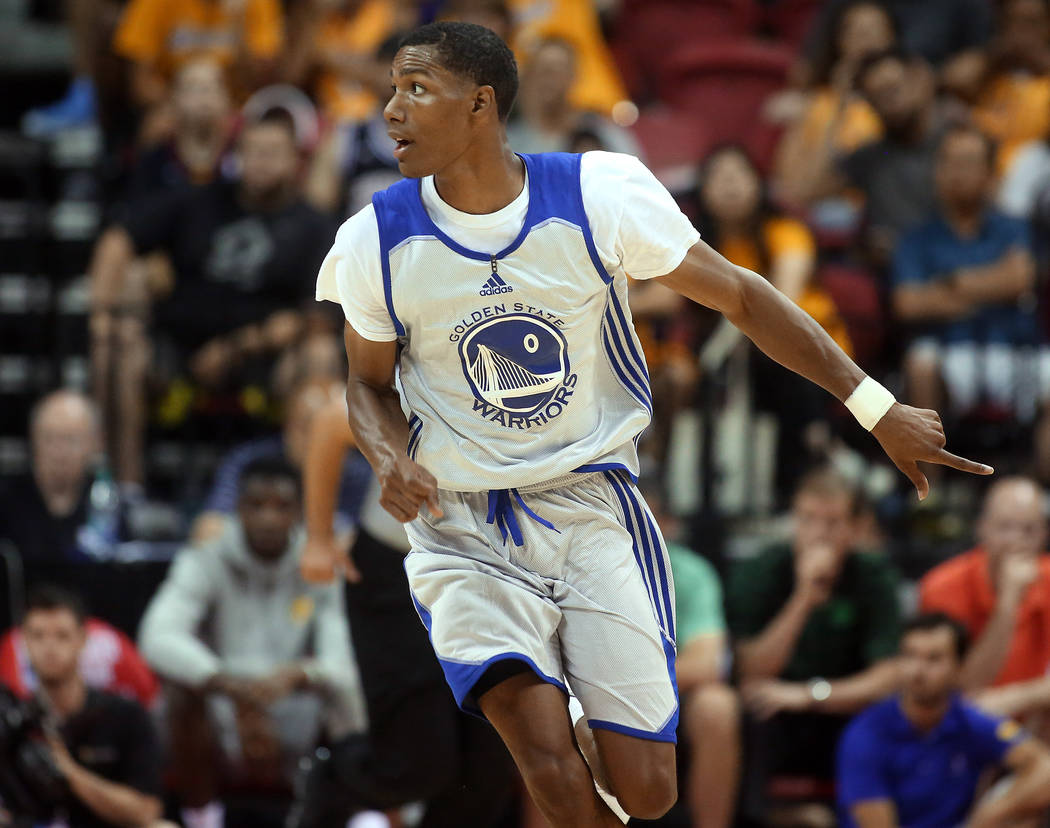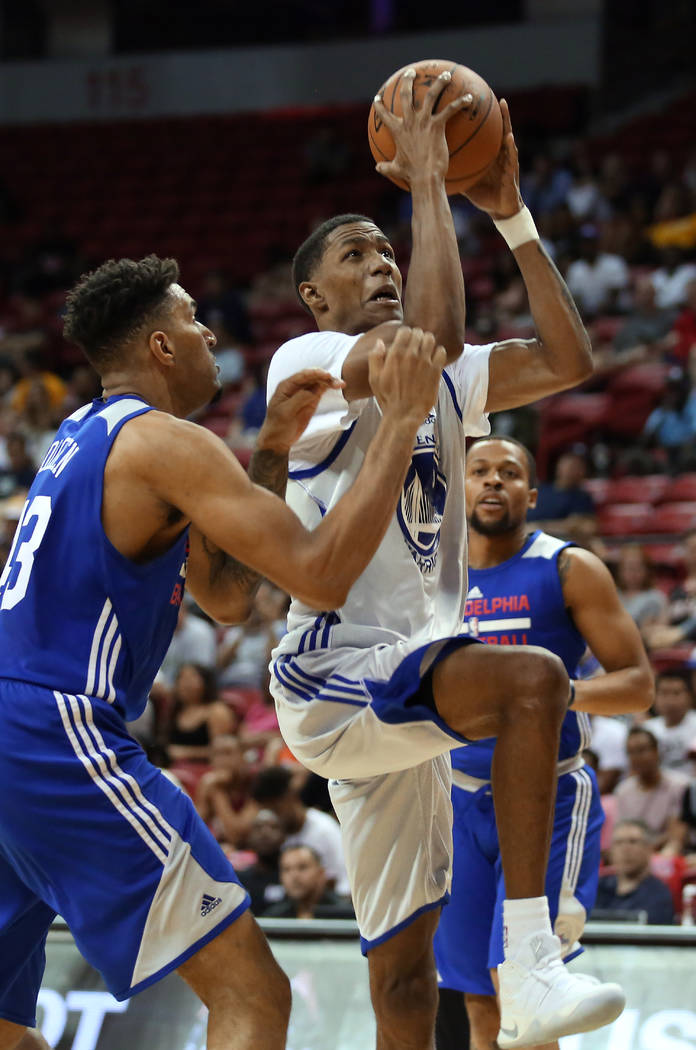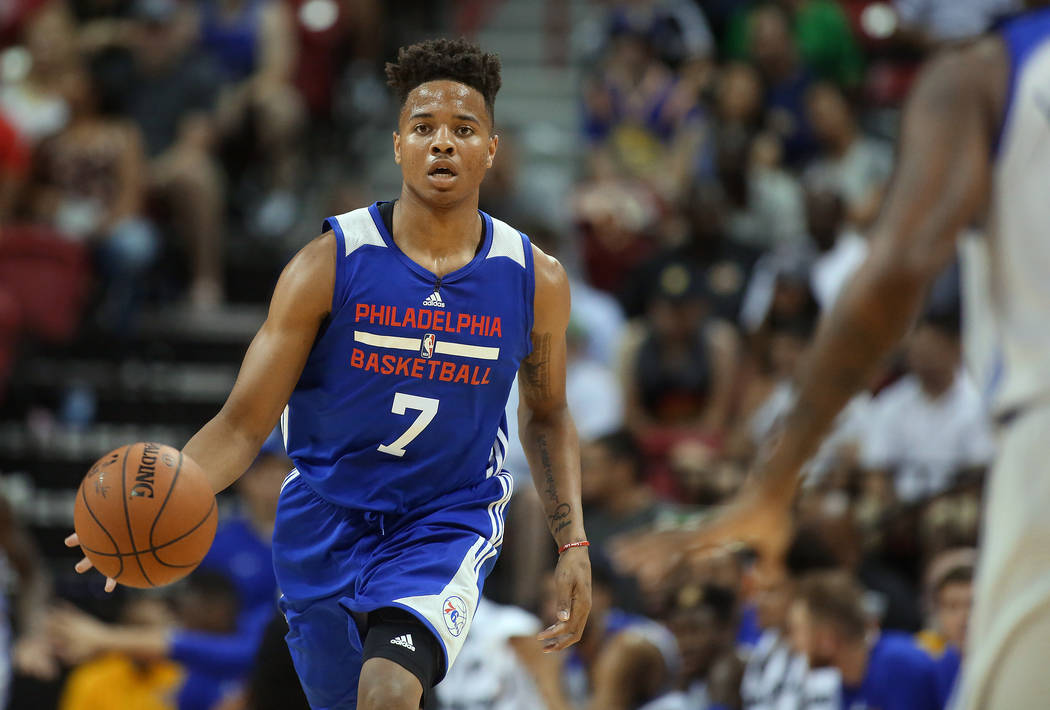 Friday's late game between Phoenix and Sacramento had just ended, and Patrick McCaw waited near the tunnel.
Three of his former UNLV teammates are playing for the Suns during the NBA Summer League, and McCaw is back in Las Vegas representing the Golden State Warriors.
Former Rebels, in fact, seem to be everywhere at the Thomas &Mack Center and Cox Pavilion.
McCaw comes back to Las Vegas as a champion, starting 20 games in his rookie season and playing in 71 for the Warriors, who rolled through the regular season and playoffs.
"Oh, man, it's a great feeling," McCaw said. "I'm excited to bring the trophy back to UNLV for the fans to see the trophy and see me again. I'm just excited to be back in Vegas. (Winning the title) hasn't sunk in yet. I feel like a little kid every time I see the trophy. It's a surreal feeling."
McCaw is one of seven former Rebels playing during the 11-day event, which ends July 17.
He used the summer league last year as a chance to elevate himself with the Warriors, averaging 15.8 points, tops among second-round picks. McCaw said he takes the same mindset into this year's summer league of needing to prove himself.
"I learned so much in one year, and I feel so comfortable being back here at UNLV for summer league," McCaw said. "I feel I still have to prove a lot not only to my team but to everybody in the NBA that I know how to play the game of basketball."
Former UNLV teammate Derrick Jones Jr. is going through his first summer league. He sat out last year with a groin injury, but the undrafted free agent found a way to make an impact on the Suns.
He averaged 5.3 points in 32 games, but it was highlight-reel dunks — those that UNLV fans became familiar with in his one season with the Rebels — that make him a recognizable name. And gave him a place in the Slam Dunk Contest, where Jones finished second.
Jones doesn't want to be known as just a dunker, and he's back in Las Vegas to improve his overall game.
"My jump shot isn't where it can be," he said. "My ballhandling can get better. Even though I'm a defensive stopper, my defense can even get a lot better. I'm just trying to work on my all-around game because I want to be that two-way player."
Being back at the Thomas &Mack was a nice feeling for Jones, even if his time in a Rebels uniform was brief. Much has changed since he left, with coach Marvin Menzies and his staff taking over last year.
"The coaching staff that's here now, they're in the UNLV family," Jones said. "We're all in this one community, and that's to represent. We're a family here."
Another member of that family is 7-footer Stephen Zimmerman Jr., who is trying to hook on with the Milwaukee Bucks. He was waived last week by the Orlando Magic after one season and now is playing on his old home court trying to prove he belongs.
"I'm excited to play in summer league and to be able to do what I can do," said Zimmerman, a Bishop Gorman High graduate. "I feel like in the past I haven't been able to show what I can do really. I need to play my game and play basketball, so here that's what they're all about. They want you to play basketball, to shoot open shots and to have fun. That's what I'm looking forward to."
Contact Mark Anderson at manderson@reviewjournal.com. Follow @markanderson65 on Twitter.