Former UNLV star chasing dream of playing in the NBA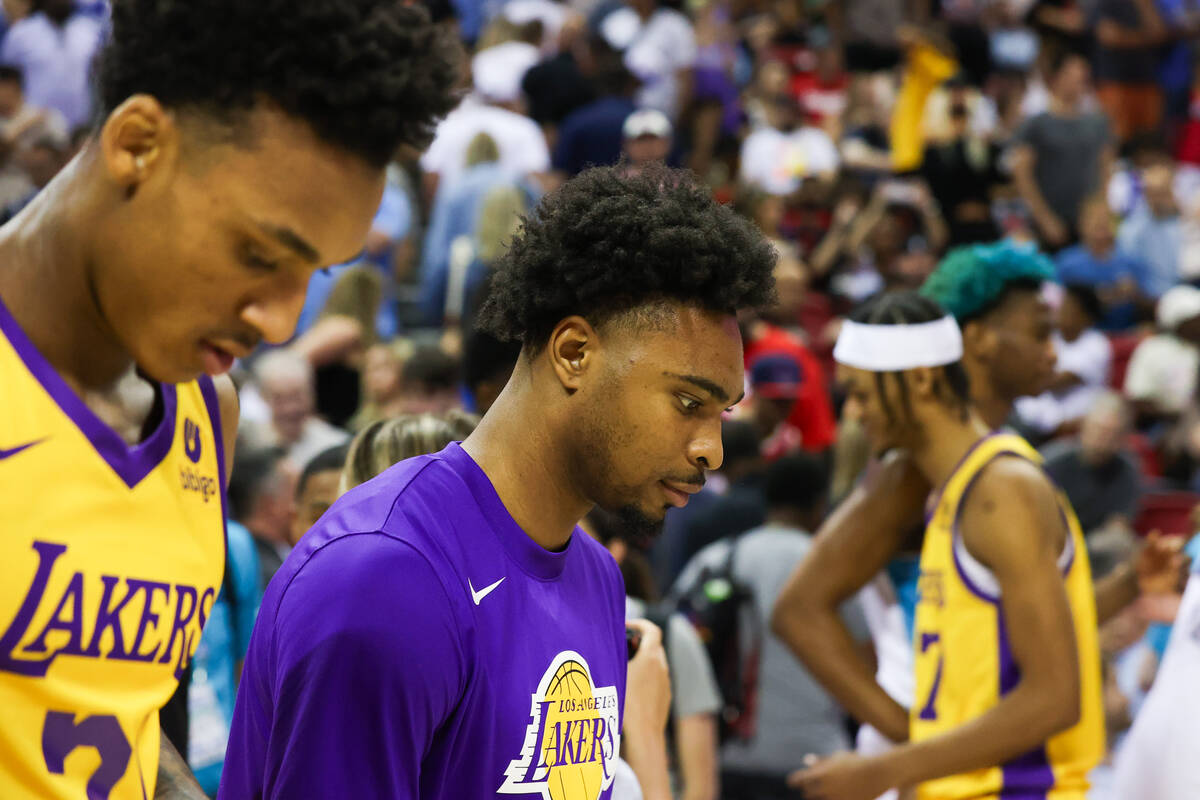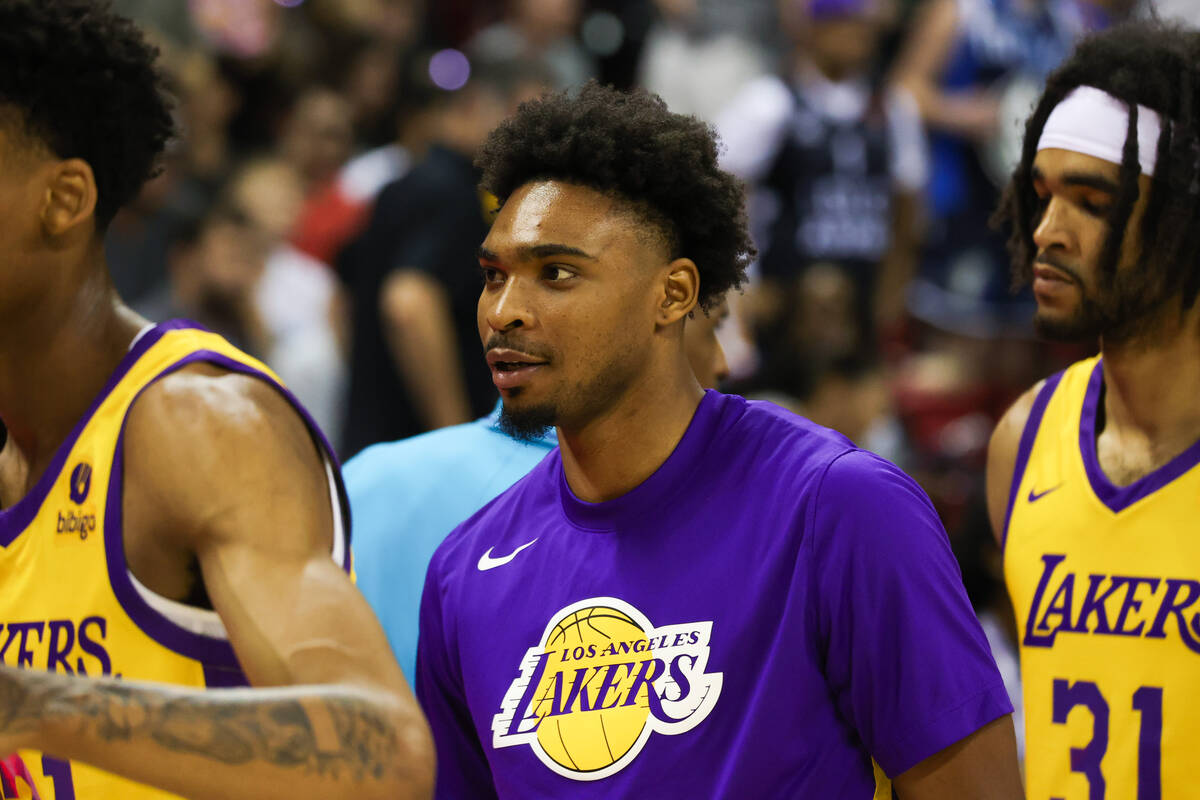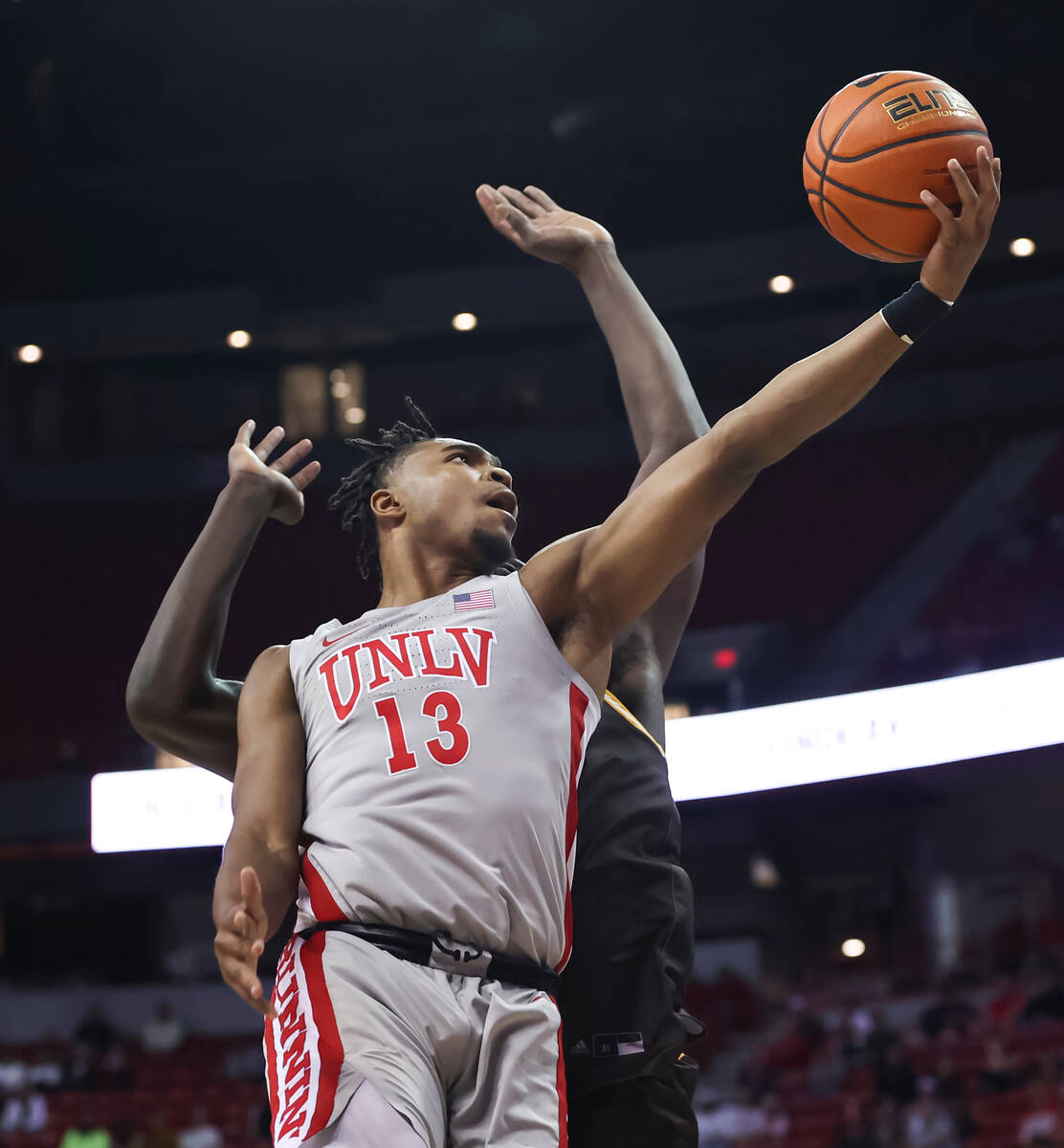 Bryce Hamilton is on a journey that countless basketball players make this time each year. It can be a long and arduous and unforgiving one. The pursuit of making an NBA roster.
Of playing professional at the highest of levels.
The former UNLV guard is part of the Summer League team for the Lakers, having shined for their G League side last season.
Hamilton averaged close to 16 points, five rebounds and three assists for South Bay. He surpassed even what the organization likely believed he could.
But opportunities can be few and far between at this level for many. There are just so many spots.
Hamilton hasn't played in either of two Lakers' summer games thus far in Las Vegas, which can be a frustrating truth. But it's often part of the deal.
"The journey for him has been an uphill one, as expected," said Kevin Hamilton, Bryce's father. "The NBA is not easy. I think he's patient. The Lakers gave him a great opportunity with the G League last year, and he was up to the challenge. I know he expects to play more. I know he's ready. But there are some things you can't control."
His career at UNLV was beyond successful, Hamilton having averaged 21.8 points and five rebounds as a senior. He led the Mountain West in scoring and was a first-team all-conference player.
'Right decision'
He passed on using a final year of eligibility, having earned his degree and believing he had done all he could in college. Other than the Rebels not making the NCAA Tournament in his time, Hamilton thought it best to pursue a professional career.
"I made the right decision," he said. "I miss the fans a lot and the city. I miss everything about (Las Vegas). But this was the best decision for me.
"I'm just trying to get used to the NBA game. Trying to establish a role. Just get better every day. Players are faster and stronger. Just getting used to that. I was fortunate to be back home in Los Angeles playing in the (G League). That was a great situation for me."
He has a support group like few, a family littered with experience in chasing the NBA dream. Kevin played college ball, as did Hamilton's older brother and four cousins, two of whom were draft picks. There was also extensive play overseas as pros.
Hamilton couldn't ask for better sounding boards.
He's in great shape. Has prepared for the moment. Improved his defense, which was a must out of college and something on which the Lakers have had him focus. Has to stay in front of people at a higher rate.
"The NBA is one of the most exclusive jobs in the world," UNLV coach Kevin Kruger said. "When you're one of 400 of something in your profession, it shows how hard it is. Bryce will be ready when his number is called. He's wired to go score and make plays. He's going to work at it. He was always in the gym, always getting better. It just goes to show how hard it is to make it in the league."
His best shot
Hamilton at UNLV was more than adept at getting into the lane and finishing, a skill that becomes much harder in the NBA. He shot 35 percent on 3s as a senior, a number that would definitely translate if he could continue at such a pace. It's not easy. Defenders are that much better now.
One thing that should aid Hamilton: He never gets too high or too low when playing, rarely overreacting to situations. It seems the same way now.
"Hopefully, he'll get another opportunity with the Lakers or someone else, whether it's another (NBA team) or overseas," Kevin Hamilton said. "Just stay the course. He understands that and has a lot of people in his corner. I know what he's capable of doing. Be a good teammate. You never know who's watching and where your next opportunity might come from."
It can be a long and arduous and unforgiving journey. The pursuit of making an NBA roster.
Bryce Hamilton is giving it his best shot.
Ed Graney can be reached at egraney@reviewjournal.com. Follow @edgraney on Twitter