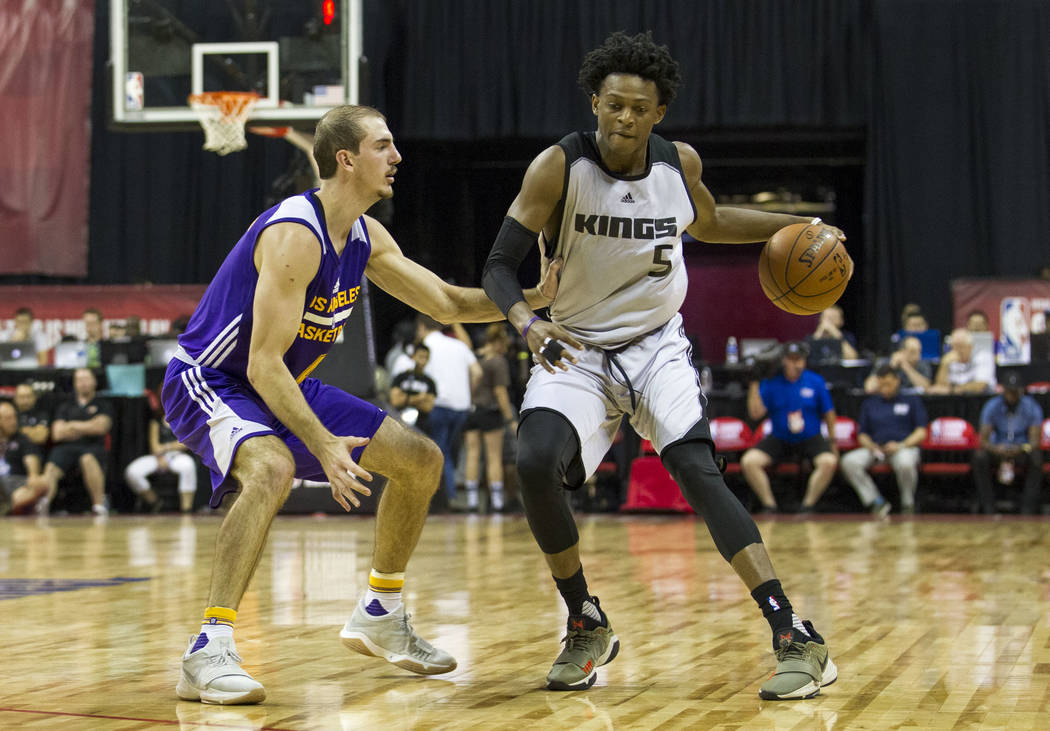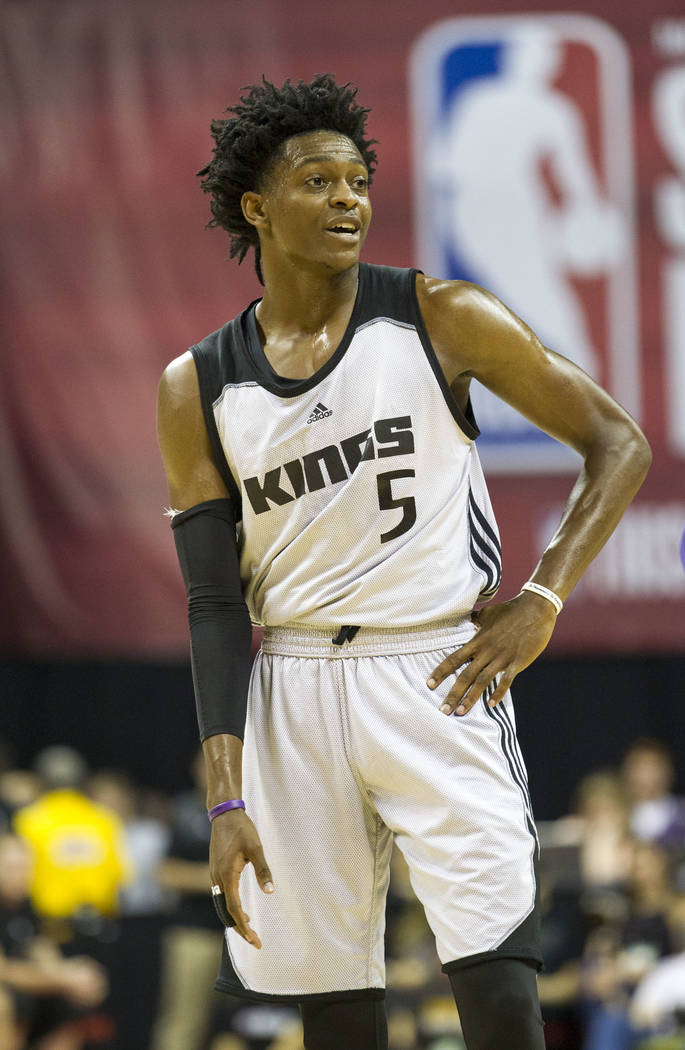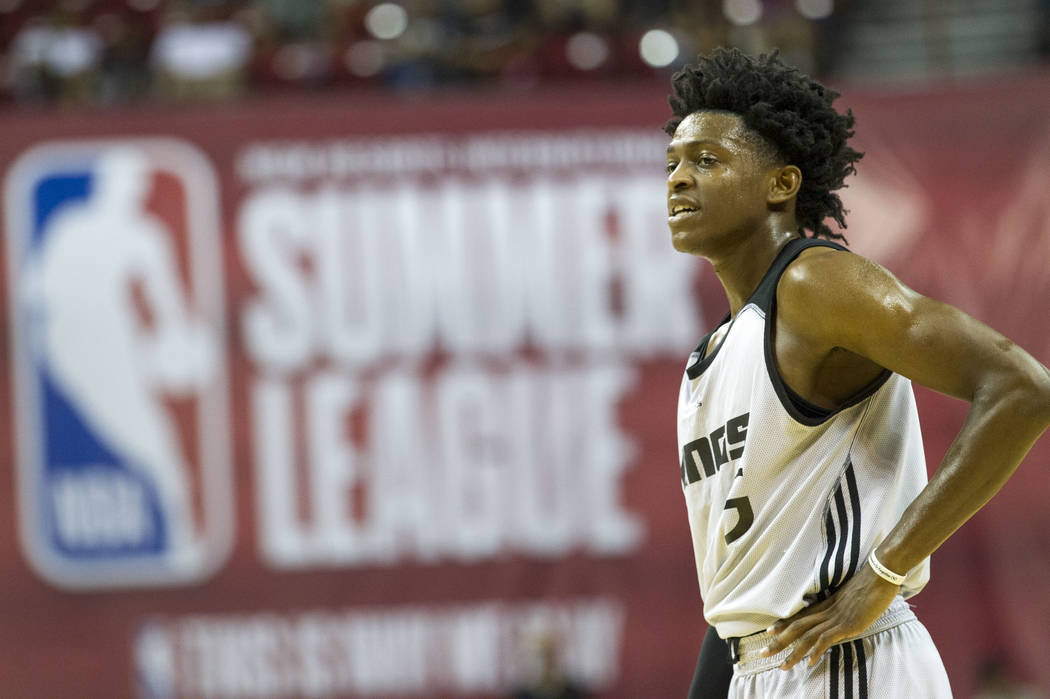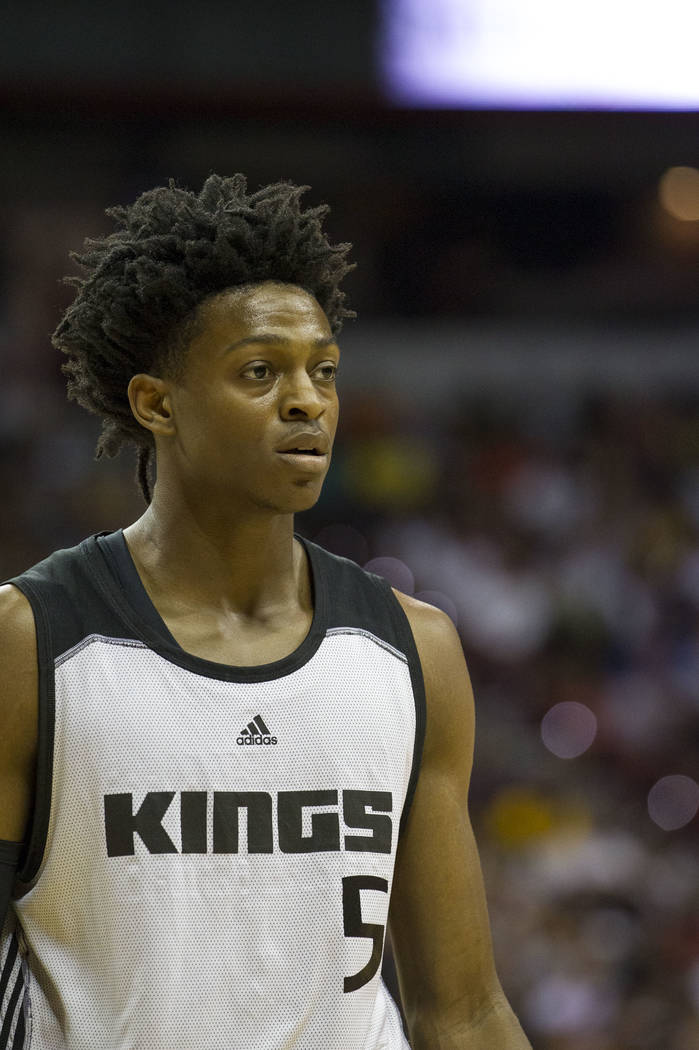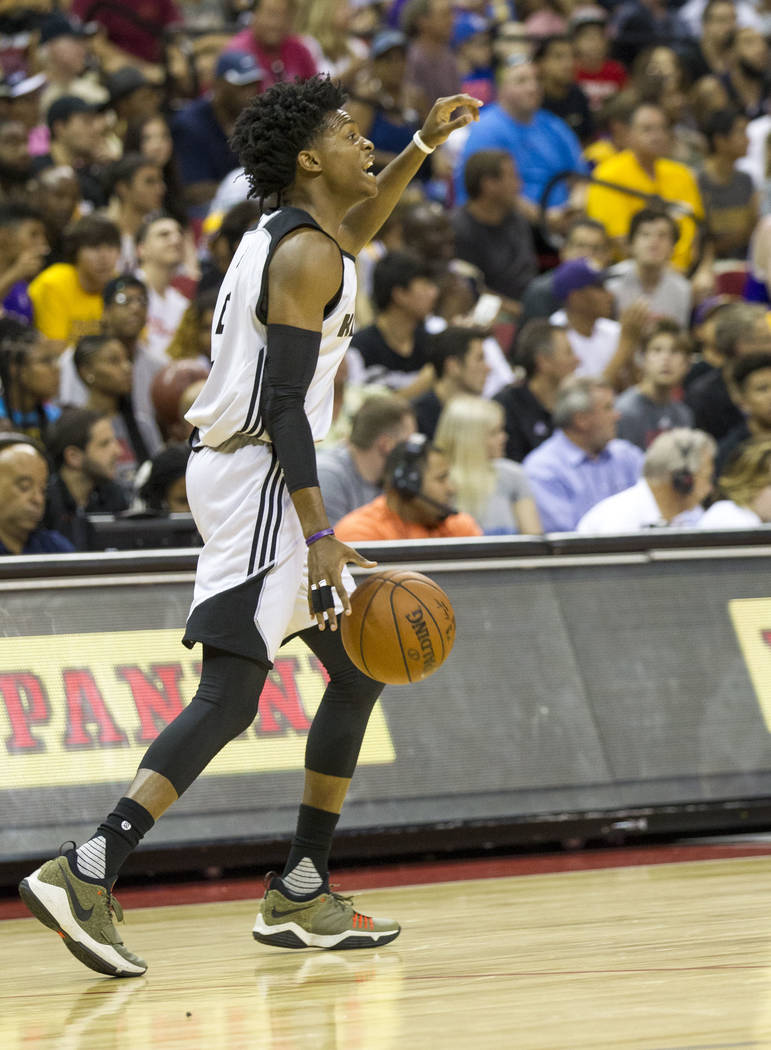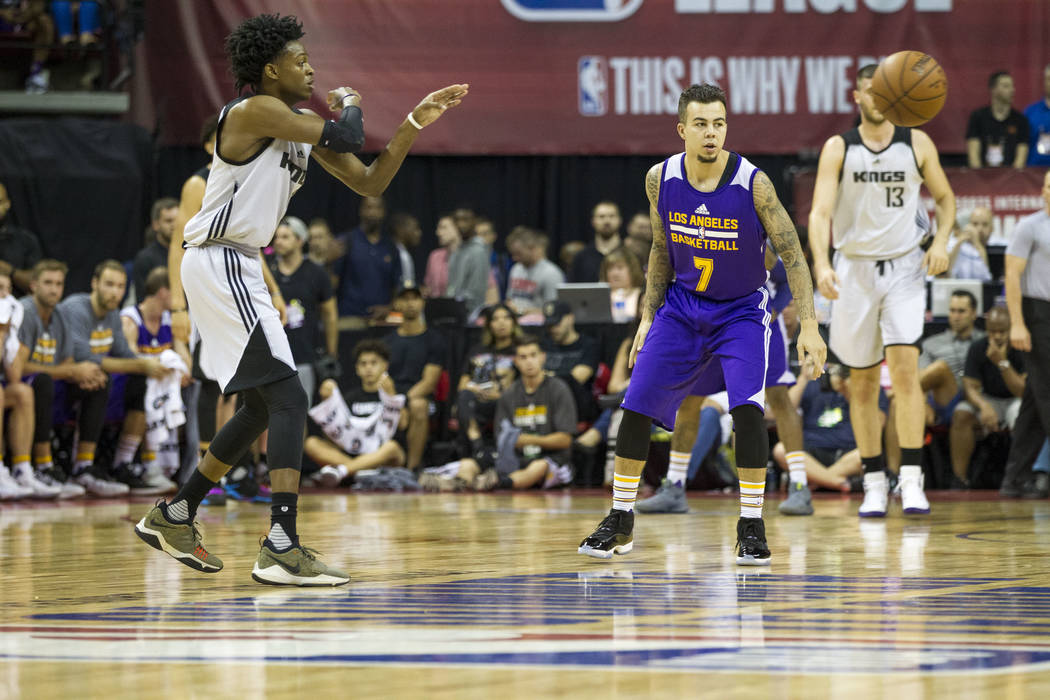 Sacramento Kings rookie De'Aaron Fox slithered around a screen set by George Papagiannis, separated from his defender with a behind-the-back dribble and lofted a picturesque one-handed lob to his 7-foot teammate Sunday night against the Memphis Grizzlies.
The overflow crowd marveled at the ballhandling wizardry.
Kings summer league coach Jason March was stoic on the sideline. Just another ho-hum play from his prodigious point guard.
"There's nobody out there I'd rather coach or have on the floor," he said. "The kid is incredible, man."
The 19-year-old Fox has emerged as perhaps the top player in the NBA Summer League and looks like a seasoned veteran among a sea of college athletes and pro hopefuls.
Through two games, the 6-foot-4 guard is averaging 17.5 points, 4.0 rebounds, 4.0 assists, 4.0 steals and about 10,000 pairs of eyes glued to his every move.
"Everybody knows he's one of the top players in this draft," Summer League co-founder Albert Hall said. "For him, the sky is the limit. Offensively, he'll get better and better. … He's the epitome of a lead guard in the league."
Fox downplayed his early success and said he's working on "getting a lot more comfortable" running the offense playing alongside more NBA-caliber talent.
"It's not there until you really get to this level," he said. "I'm young. I'm really learning right now. I know I'm going to have to keep learning."
'Quickest dude on court'
Fox spent one year at the University of Kentucky alongside fellow one-and-done lottery picks Malik Monk and Bam Adebayo.
He averaged 16.7 points and 4.6 assists during his freshman season but shot just 24.6 percent from 3-point range and was picked No. 5 overall in last month's draft by the Kings, behind fellow point guards Markelle Fultz and Lonzo Ball, both of whom were considered better long-range shooters.
Fox has struggled with his 3-point shot in Las Vegas, too, shooting just 16.7 percent, but he's compensated with his explosiveness and playmaking.
He's a ghost in transition who can run a fast break by himself. And he's just as good in the half-court, breaking down defenders with an arsenal of crossovers and fakes to create shots for himself and others.
Fox also is a strong defender and won't hesitate to pester ballhandlers beyond the 3-point line with his quick, active hands.
"I still think he's the quickest dude on the court," Adebayo said of his former teammate. "I know what he's capable of. You know I'm going to hold him accountable for it."
With Fultz and Ball out with various ailments, much of the attention has shifted to Fox and fellow point guard Dennis Smith Jr., who was selected No. 9 overall by the Dallas Mavericks.
The Cox Pavilion was packed to capacity to watch Fox on Sunday night, and spectators sat through an uncomfortable, steamy heat to watch him play against Memphis.
Fox is unfazed by all the attention and has approached the Summer League with the same blue-collar attitude that helped him become a top pick.
Sure, he was a little nervous before his professional debut.
It's normal to be nervous, but he's quite comfortable now.
"Nothing really came as a surprise to me," Fox said. "I feel like I was really ready. People gave me good advice coming in, and I went out prepared."
Contact reporter Sam Gordon at sgordon@reviewjournal.com. Follow @BySamGordon on Twitter.