Las Vegas NBA Summer League evidence of Phoenix Suns rebirth
Updated July 10, 2018 - 11:44 am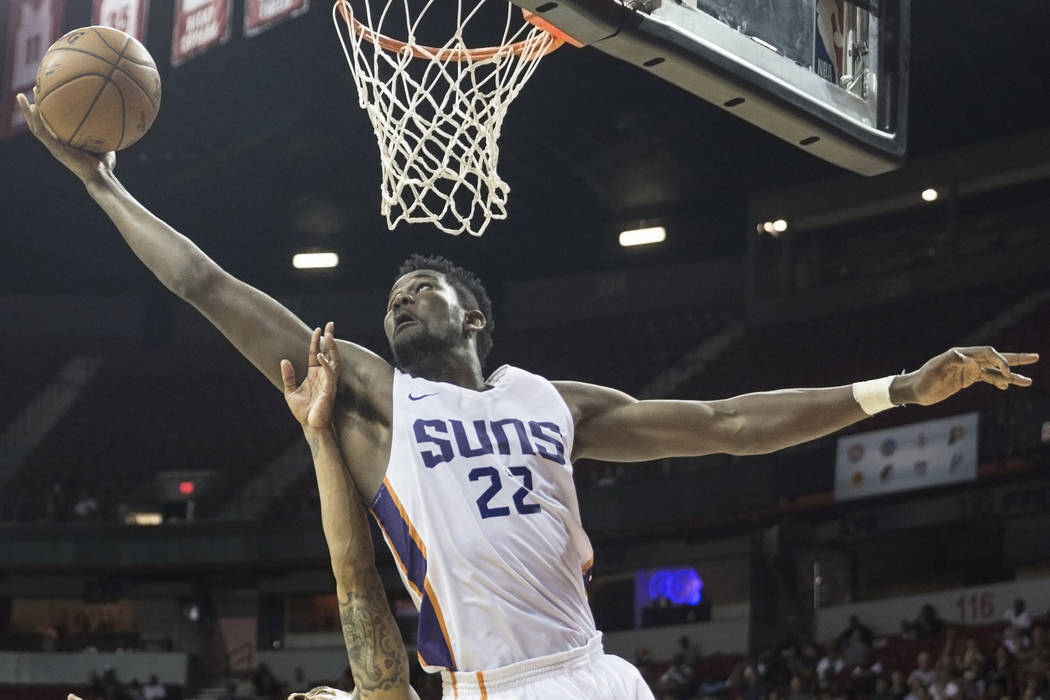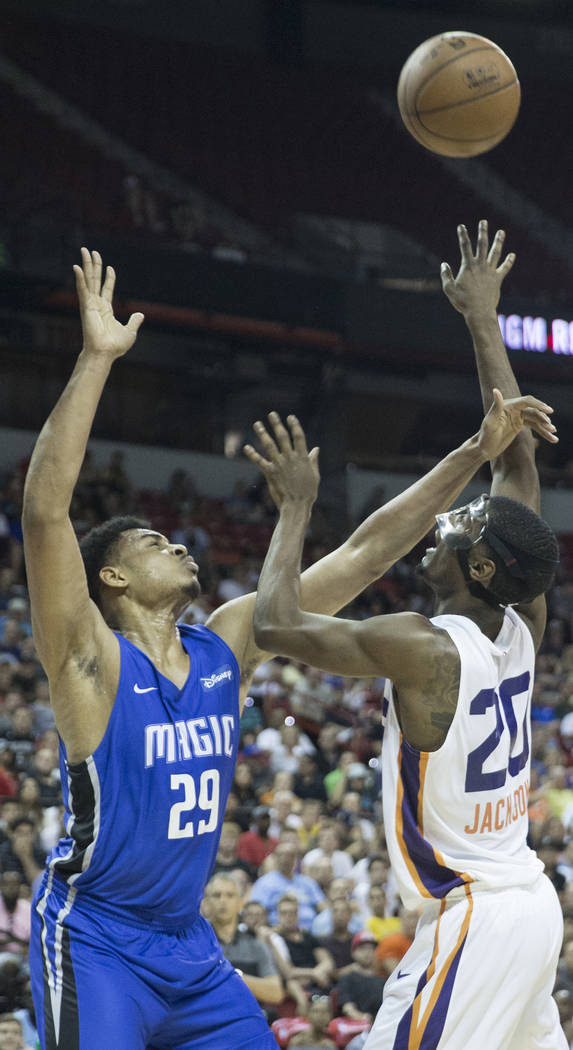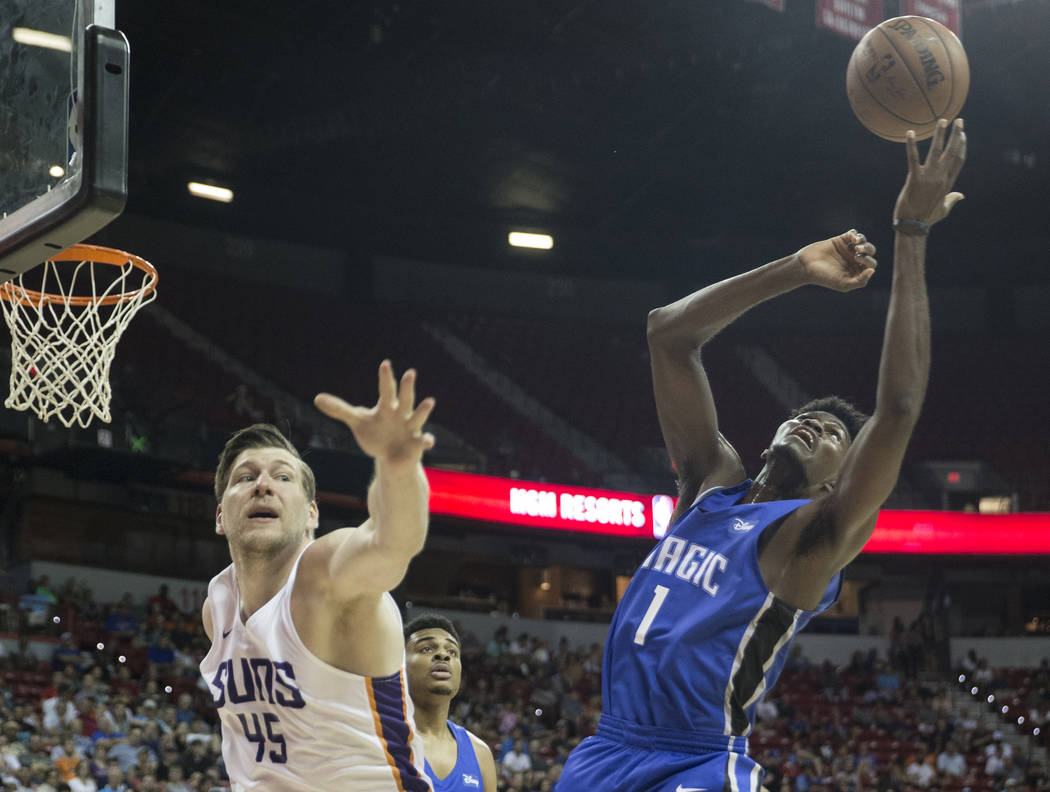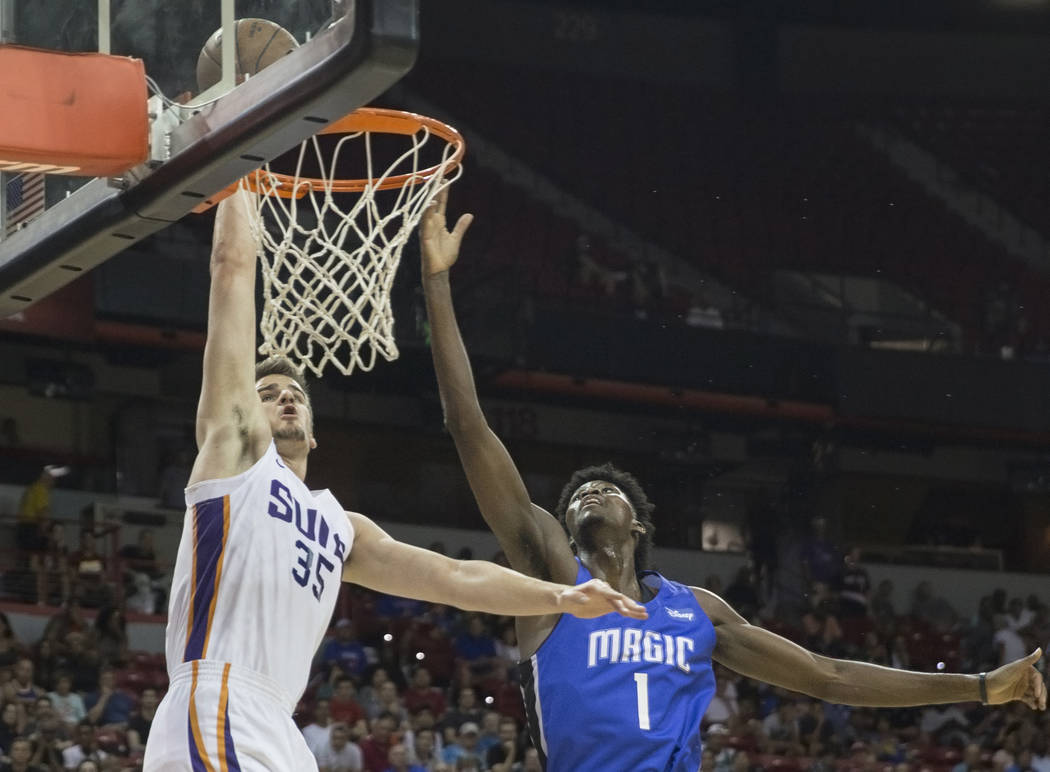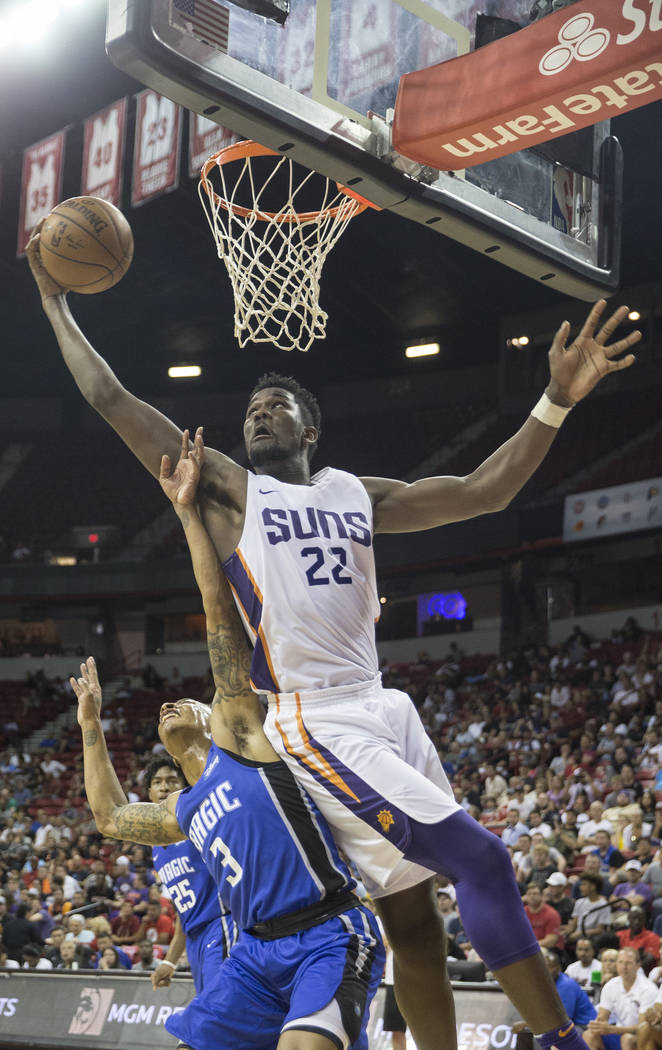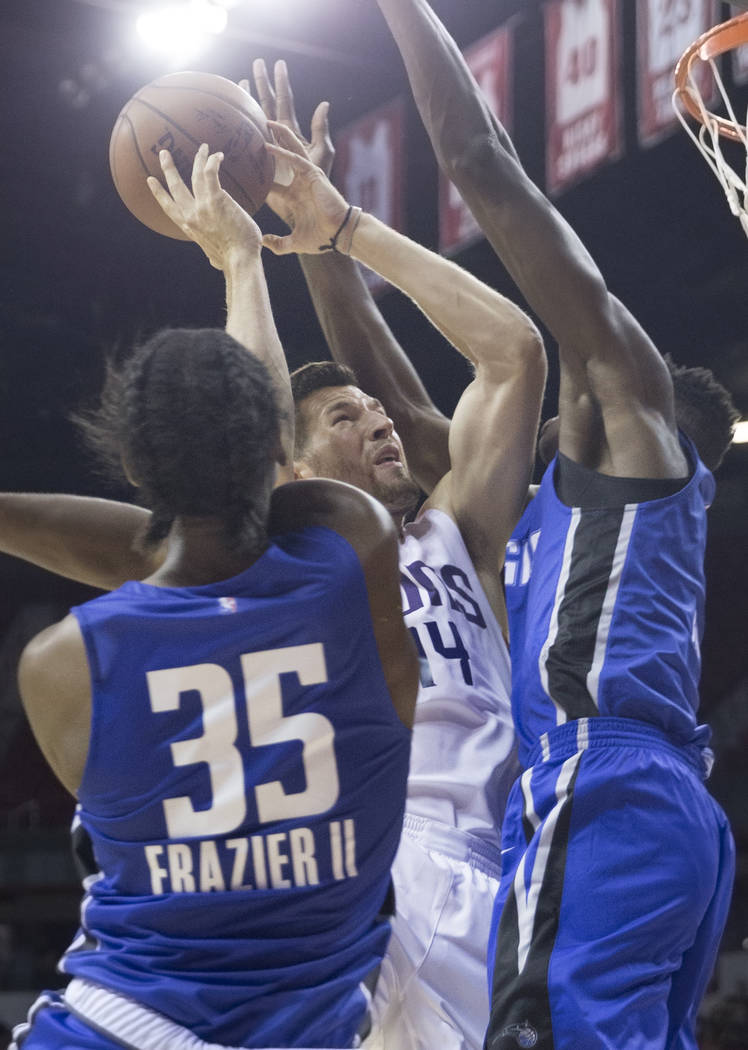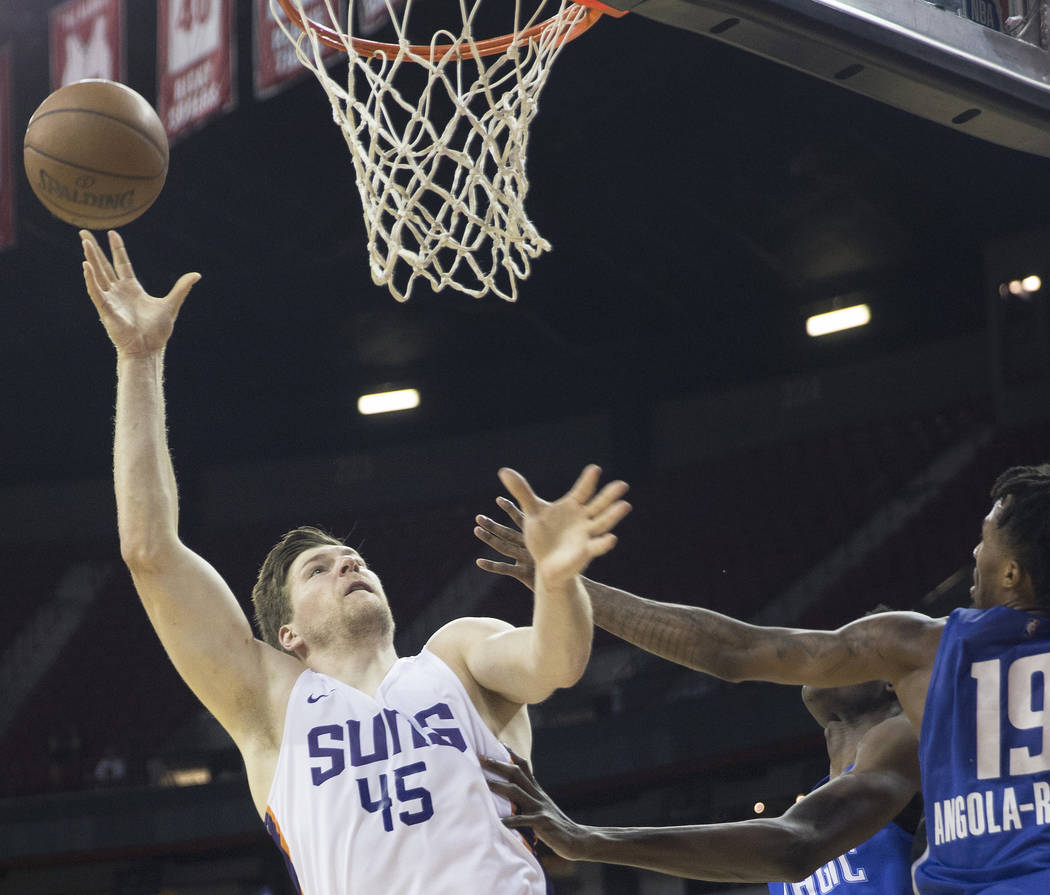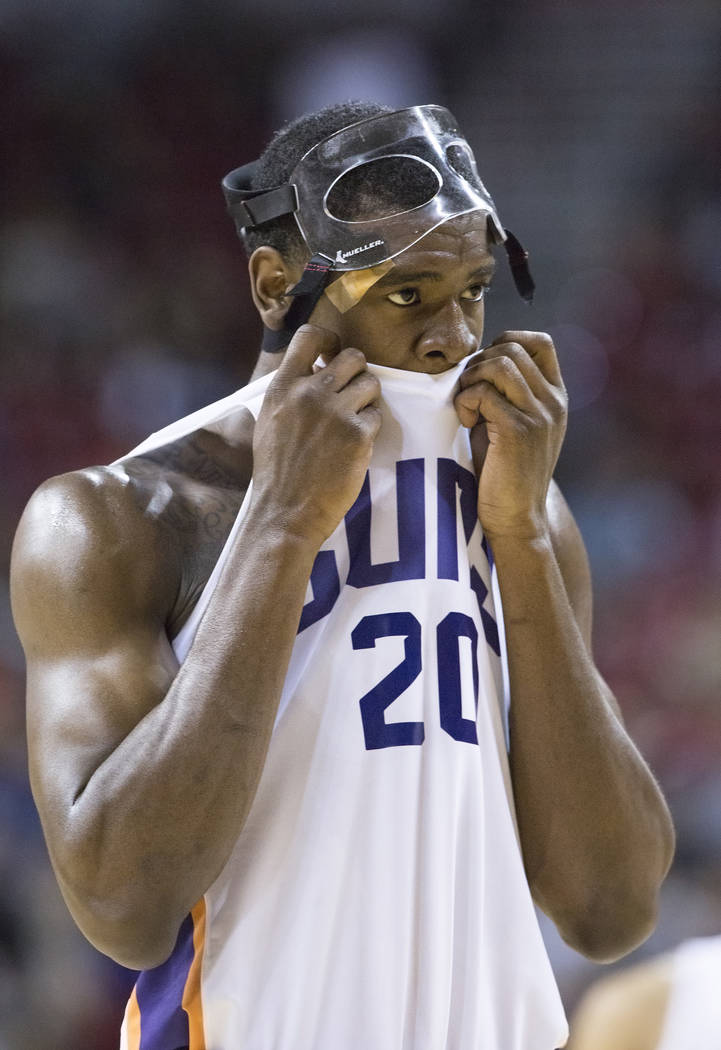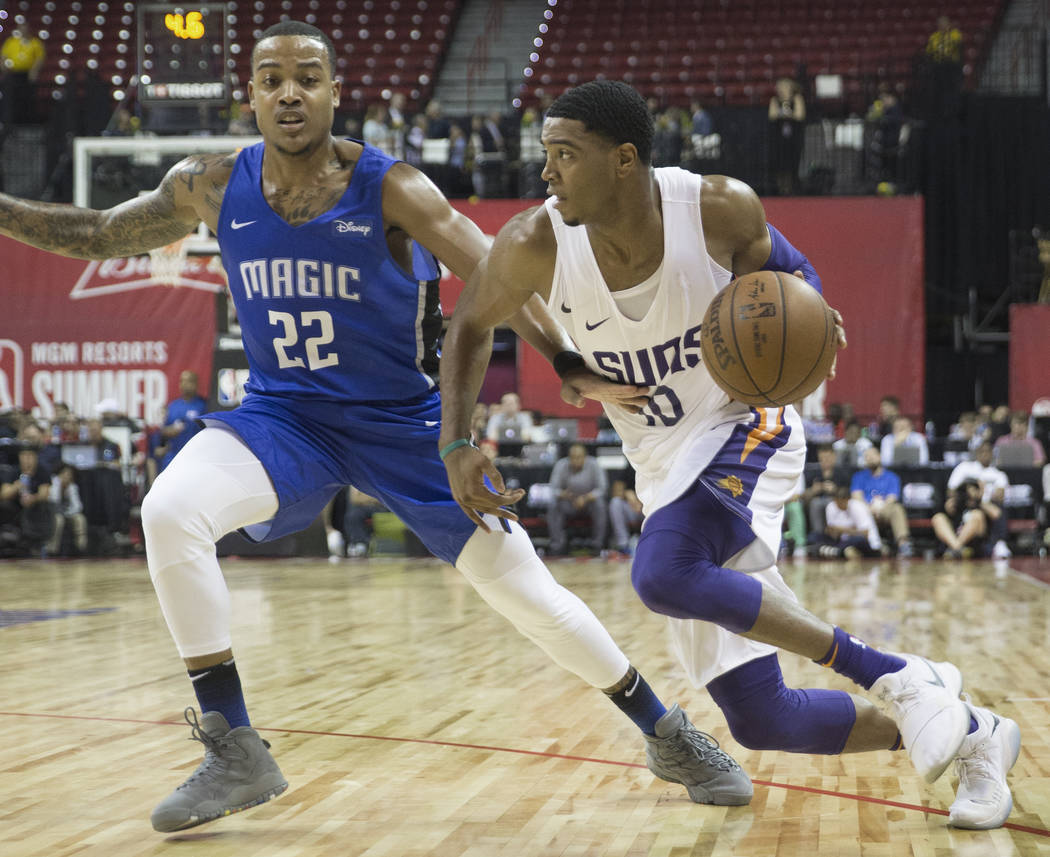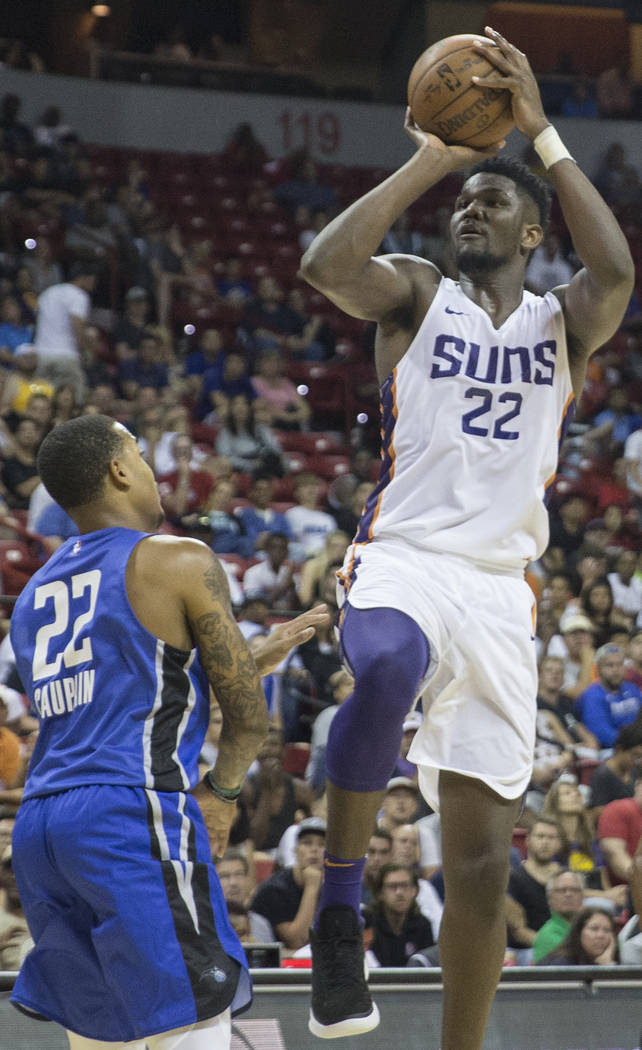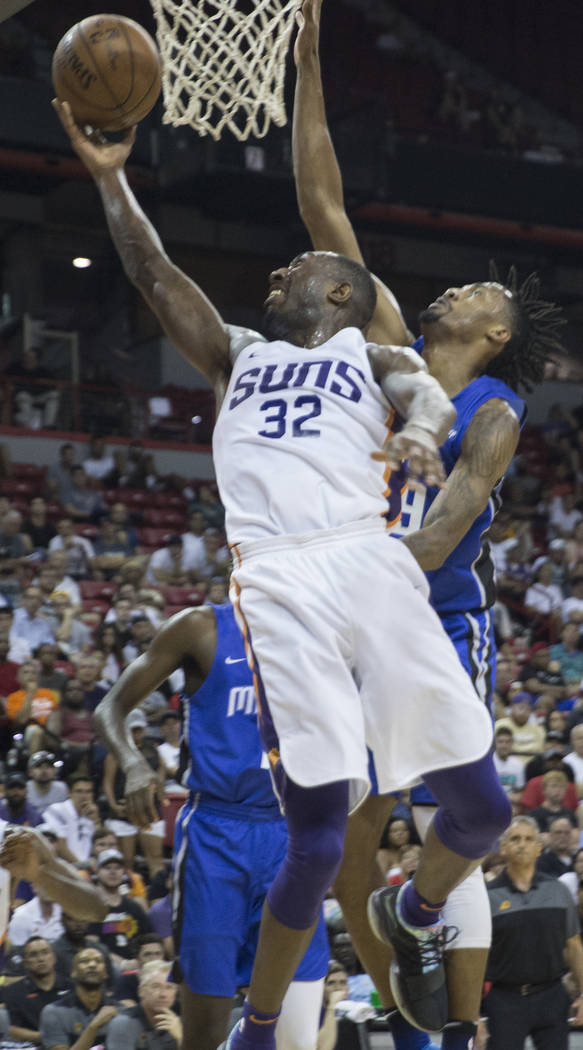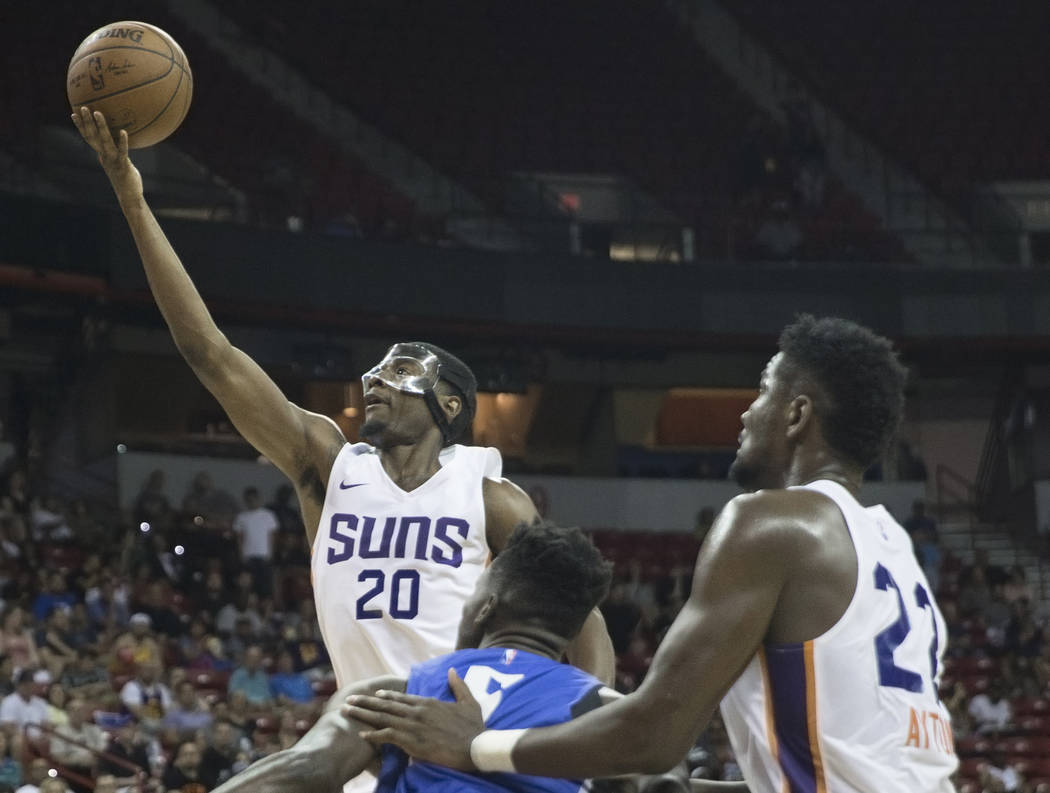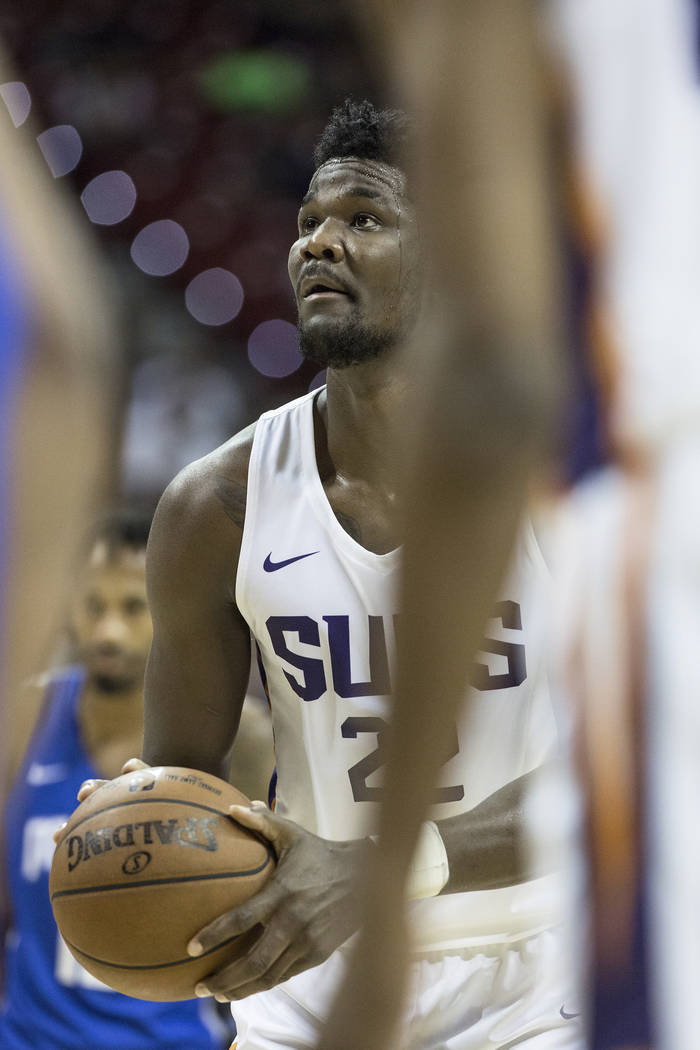 Perhaps nothing exemplifies the new-found excitement around the Phoenix Suns than the crowds in a city 300 miles away.
Purple and orange jerseys swarmed Thomas & Mack Center for the early days of the NBA Summer League in Las Vegas last weekend, dwarfing even the unexpectedly rowdy Lakers faithful.
It's not hard to see why. Deandre Ayton is the shiny new toy, the No. 1 overall pick from last month's draft and the apple of Arizona's eye. Devin Booker made his presence felt Saturday night less than an hour before by signing a max contract extension.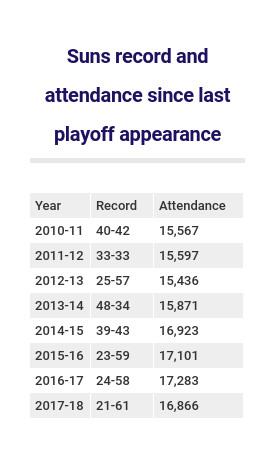 Mikal Bridges has impressed early on, Josh Jackson made waves with a booming block on No. 2 overall pick Marvin Bagley III, the list goes on and on. There's a buzz around the team for the first time since possessions were counted in seven seconds or less.
"People love basketball and always will, and it's one of the most successful franchises in the last 50 years, maybe 20 years," first-year coach Igor Kokoskov said before commenting on the large crowds in Las Vegas. "I'm glad they're here because that's family. We have good days, bad days, but we stick together. They're here and we really appreciate it."
Thomas & Mack Center was not louder in the first weekend than it was when the Suns and Kings met at 4:30 p.m. Saturday. It was billed as No. 1 vs. No. 2 — Ayton vs. Bagley — and neither pick disappointed. Bagley scored 15 points and had seven rebounds while the Suns' big man one-upped him: 21 points, 12 rebounds and an excited fanbase and locker room.
"I think he's finally starting to realize nobody can guard him," Jackson said of Ayton.
It's words like those that can fire up a base. It doesn't hurt that Ayton is as close to homegrown talent as there's ever been for a top pick. After growing up in the Bahamas, he moved to the states for high school, and landed at Hillcrest Prep in Phoenix for his junior and senior year. He played collegiately at the University of Arizona, and became the first No. 1 pick in league history to be drafted by a team in the same state where he played high school and college ball.
He also helped to erase some fans angst from nearly 50 years ago when the team lost the 1969 coin flip with the Milwaukee Bucks for the top pick, which turned out to be Kareem Abdul-Jabbar.
"That crowd, them Arizona fans, they got my back I know that," Ayton said. "They want me to perform."
The Suns have been somewhat of an NBA afterthought for almost a decade. They haven't made the playoffs since 2010, and have a 68-178 record over the last three seasons. Just once since 2011 has the team drawn better than the bottom-third of NBA teams in average attendance.
Then the Suns won the draft lottery. Then they drafted Ayton and Bridges. Then they signed Trevor Ariza. Then Booker signed an extension. Thomas & Mack Center has served as a proxy Talking Stick Resort Arena for Suns fans who haven't been this ready to support their team since Steve Nash and Amar'e Stoudemire patrolled downtown Phoenix.
And in a perfect world, maybe this group can one day do what Nash and company never could.
"Arizona is not far and in my opinion we have some of the best fans. They've been with us through thick and thin," Jackson said. "Hopefully they stick around and see us win a championship."
More NBA Summer League: Follow all of our NBA Summer League coverage online at reviewjournal.com/summerleague and @RJ_Sports on Twitter.
Contact Justin Emerson at jemerson@reviewjournal.com or (702) 387-2944. Follow @J15Emerson on Twitter.