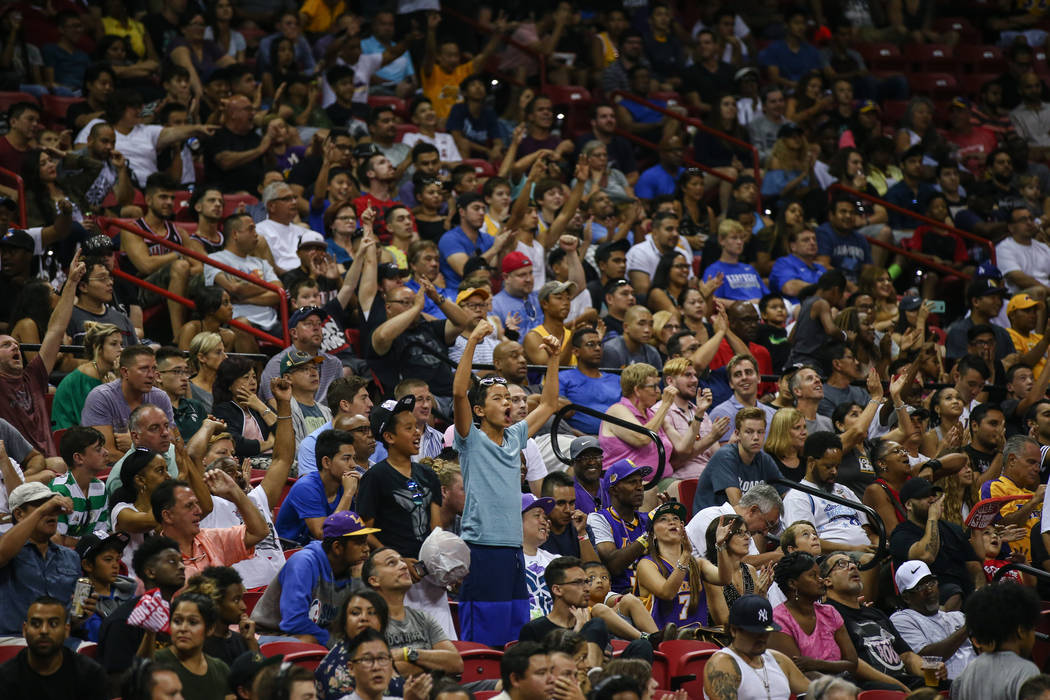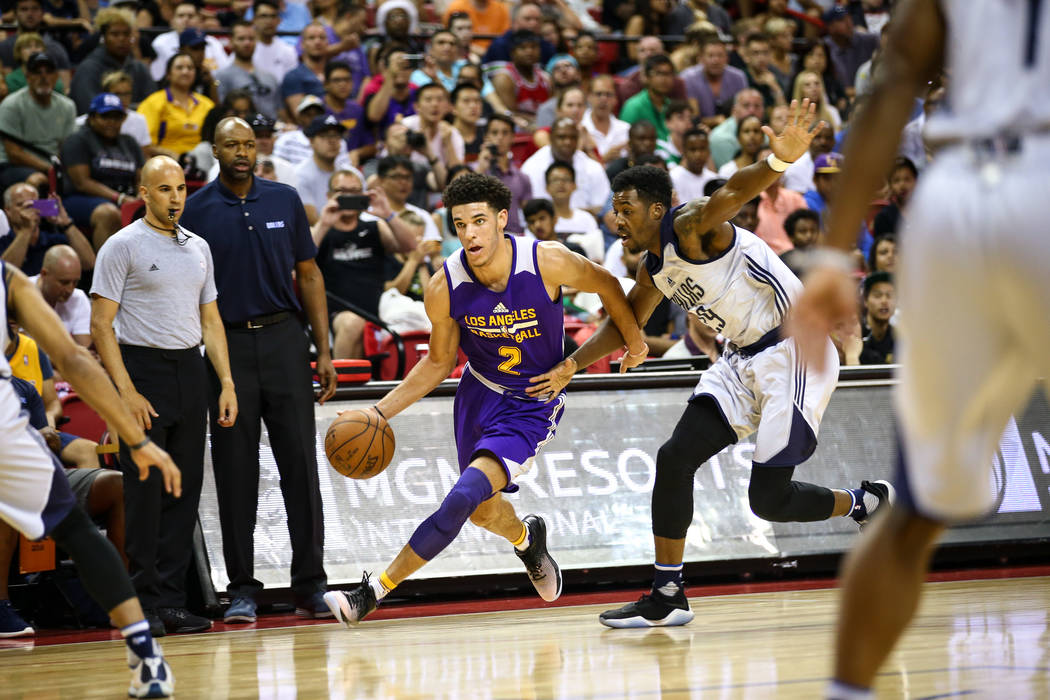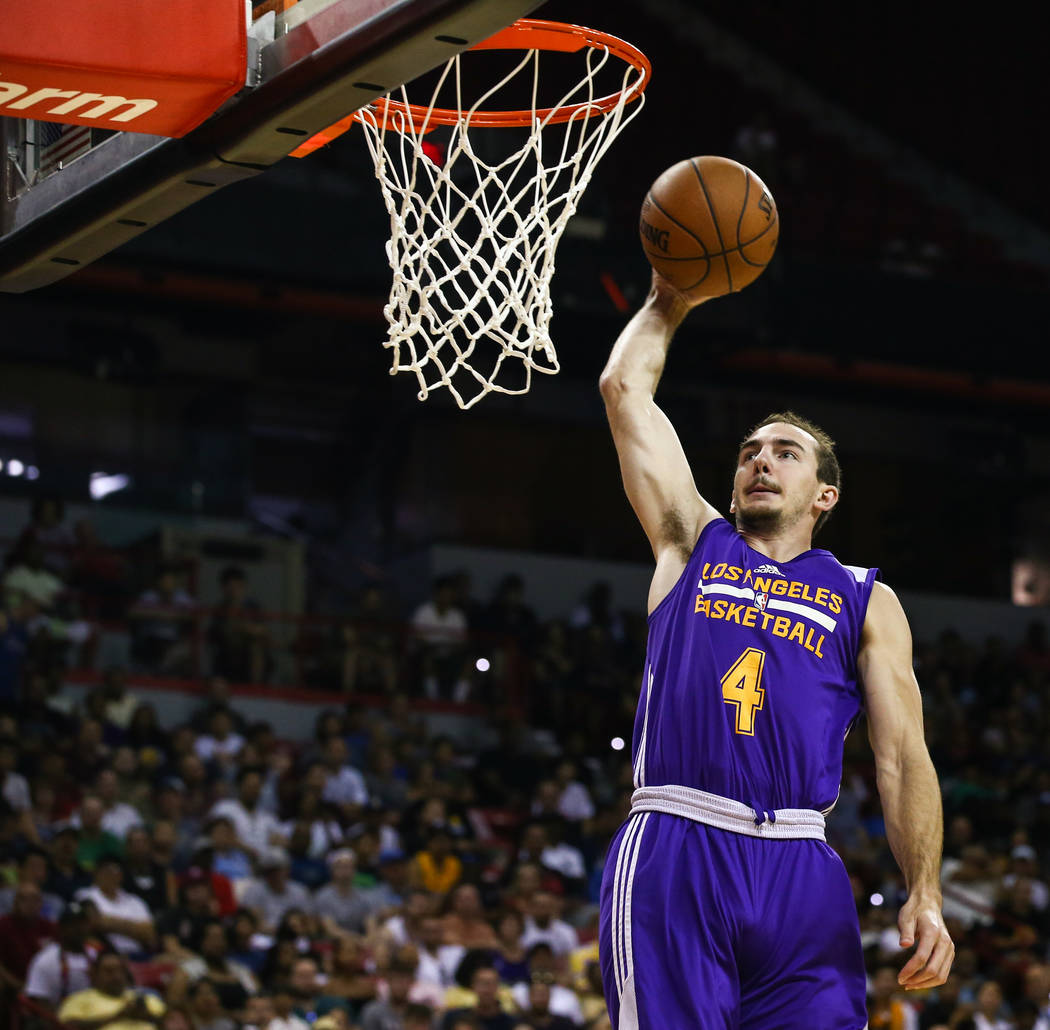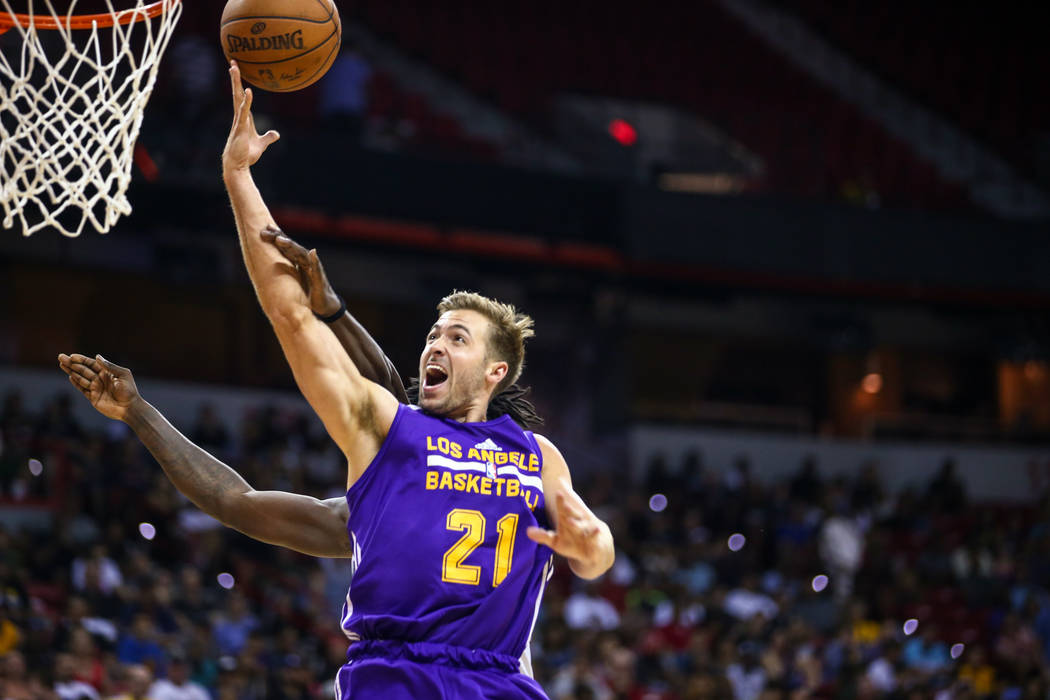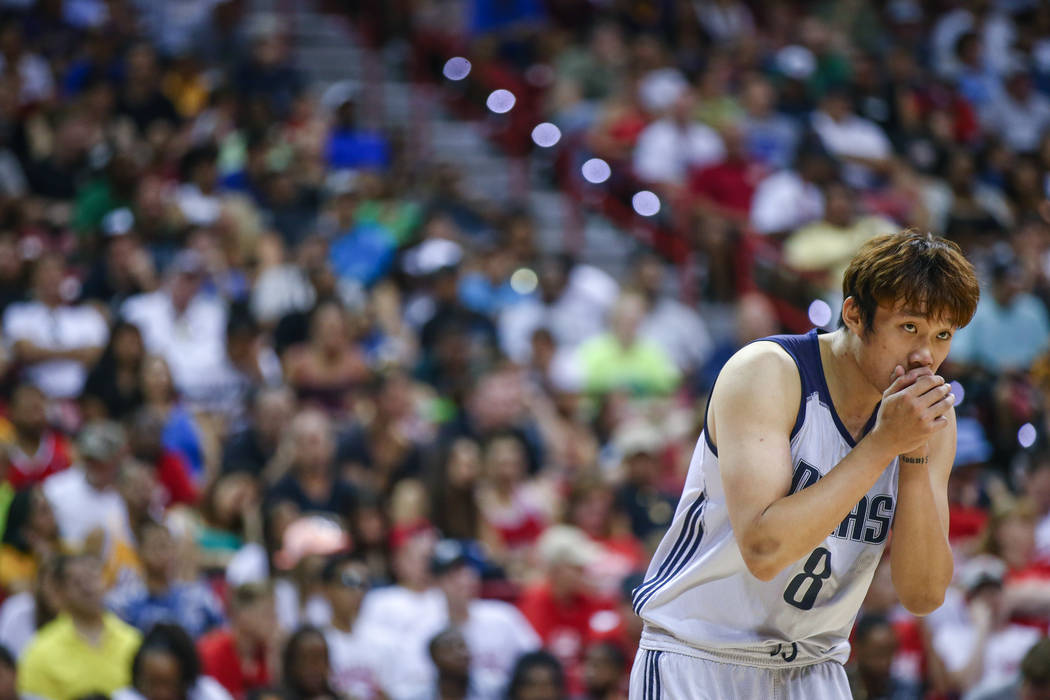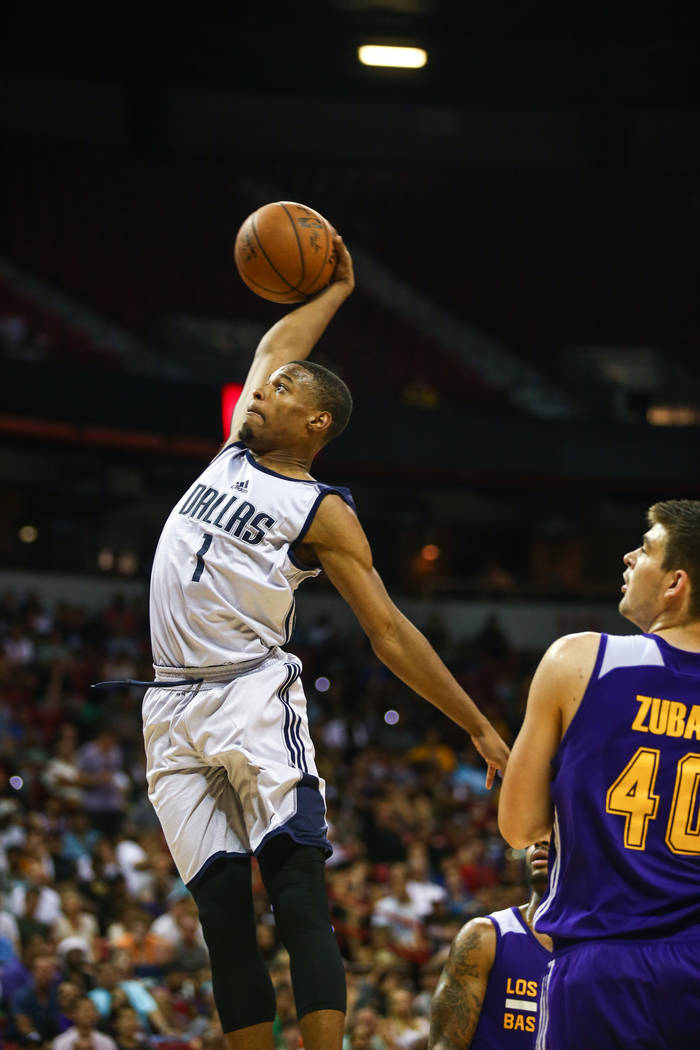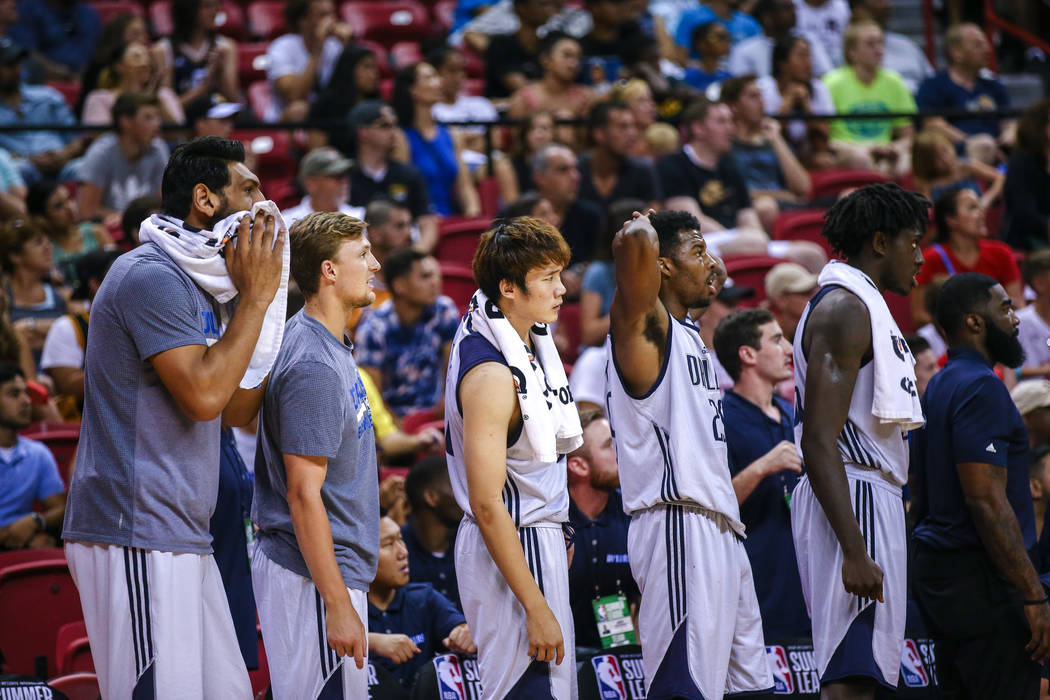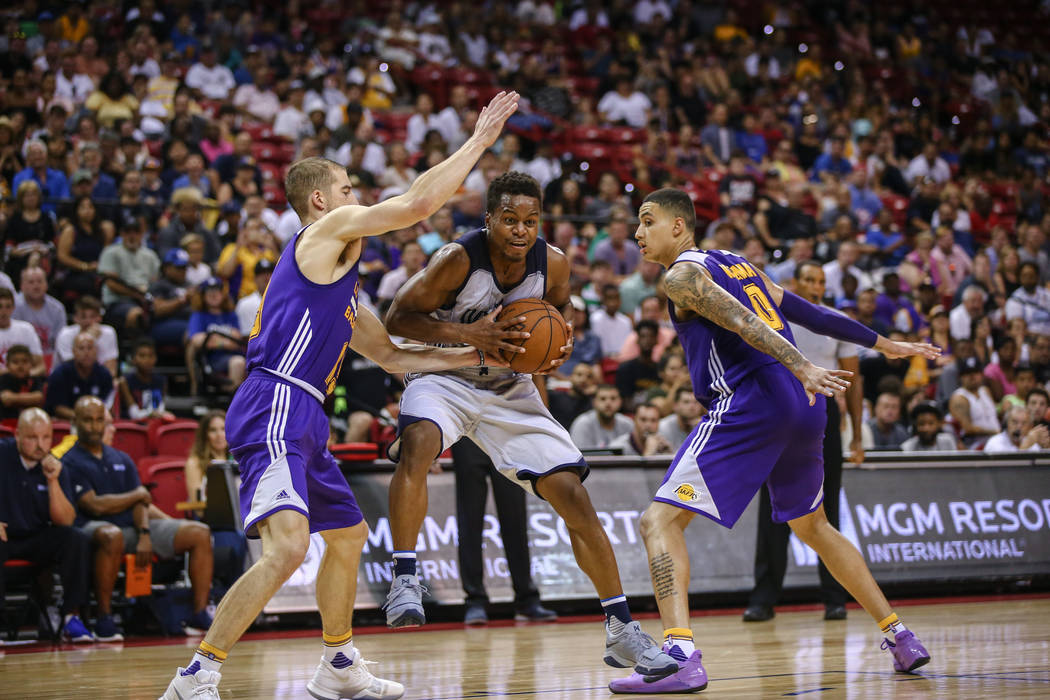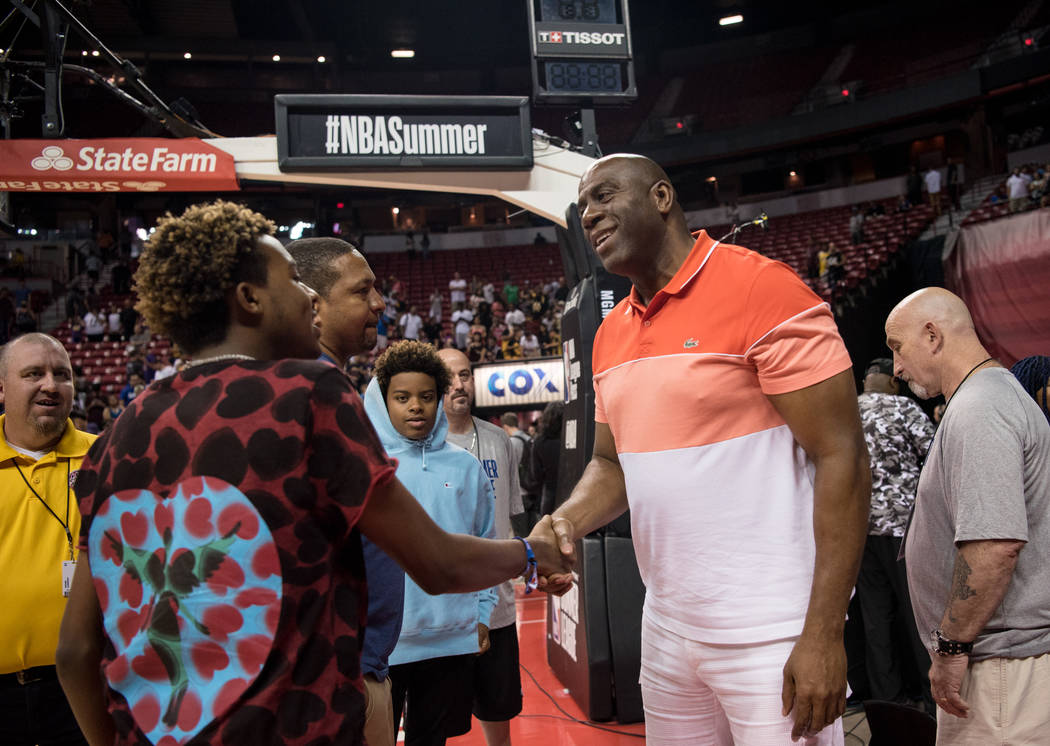 The Los Angeles Lakers, essentially Las Vegas' hometown team, made it through to the NBA Summer League championship to help ensure another large crowd Monday night at the Thomas & Mack Center.
But whether their young star, Lonzo Ball, takes the court remains to be seen.
Ball's right calf tightened in the third quarter of Sunday's 108-98 victory over the Dallas Mavericks before an announced crowd of 7,368. The injury puts him in question for the title game at 7 p.m. Monday against the Portland Trail Blazers.
Lakers summer league coach Jud Buechler said a decision will be made after Ball receives treatment Sunday night and Monday morning.
"He came into this tournament with that tightness," Buechler said. "He's played a ton of minutes. His health is No. 1. It's a tricky balance because I know he wants to play. But he's a major asset for us, so we'll let the medical staff and management decide if he can play. If he plays, how many minutes, we don't know."
Ball put on another show before going out with the injury. Playing before Lakers president of basketball operations and NBA legend Magic Johnson, general manager Rob Pelinka and coach Luke Walton, Ball totaled 16 points and 10 assists over 21 minutes.
Whether it was a turnaround jumper over fellow lottery pick Dennis Smith Jr. or a nearly full-court slingshot pass to set up a basket, Ball once again showed why Lakers fans are giddy about his future.
So any disappointment by the fans should Ball not play against Dallas will be tempered knowing the season is what's important.
He had ice on both calves following the game, with the concern on the right side.
"It's tight still, but we play at 7 (Monday), so hopefully I'm ready to go," Ball said. "It's just being cautious. I wanted to get back out there."
The Lakers built a 62-40 halftime lead over the Mavericks. With Ball sidelined nearly the entire second half, the Mavericks rallied to within 96-95 on Corey Webster's 3-pointer with 2:17 left.
But then the Lakers, who had gone more than three minutes without scoring, got two free throws from Alex Caruso with 1:59 left and a 3-pointer from Matt Thomas with 1:42 remaining to subdue the threat.
"I've been in a number of those games in my career where you have the big, gigantic lead," Buechler said. "The other team always makes a run. I knew Dallas would come after us, and they did. Obviously when you lose Lonzo, it's tough on the team, but I really want to give a lot of credit to those guys that came in and held on."
Contact Mark Anderson at manderson@reviewjournal.com. Follow @markanderson65 on Twitter.