Luke Walton opens up about LeBron James joining the Lakers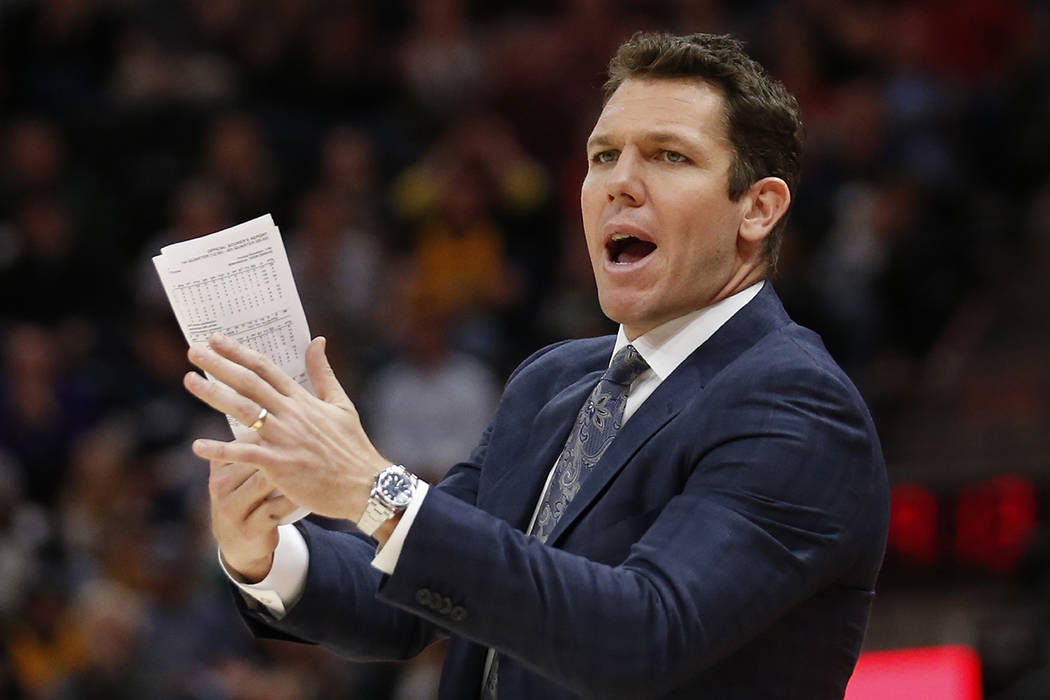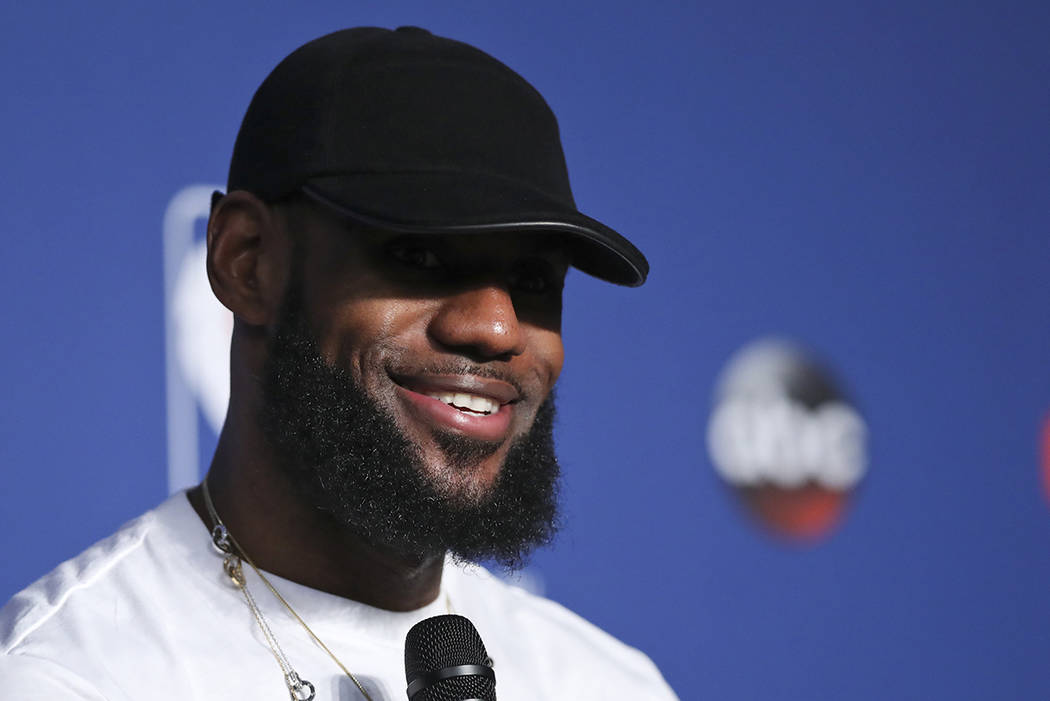 Magic Johnson made a surprise appearance at NBA Summer League Tuesday to the delight of Lakers fans at the Thomas & Mack Center.
Much like the way Johnson surprised Lakers coach Luke Walton with the news of his LeBron James meeting in the opening minutes of NBA free agency on June 30.
Johnson, the Lakers' president of basketball operations, was working discreetly as he met face-to-face with James at the three-time NBA champion's home in Southern California.
"I didn't know," Walton said during halftime of the Lakers-Knicks game. "I was excited. I saw him the next morning and he told me where he was. I know Magic, and I know he's good at closing deals."
The "Closer" came out the shadows for the first time since that meeting, taking a seat courtside to watch the Lakers improve to 3-0 in the Las Vegas Summer League.
Johnson closed the deal with the biggest fish in basketball. James was officially a Los Angeles Laker Monday after signing his four-year, $154 million deal.
It was finally OK for Walton to talk about his new star.
Lakers coach Luke Walton said he's texted with LeBron James a bunch. Also said LeBron "will have the ball a lot" #NBASummer #Lakers pic.twitter.com/CABUUxg9RM

— Gilbert Manzano (@GManzano24) July 11, 2018
Walton said he's been texting with James and is not in a hurry to have a sit down with him.
"We've texted a bunch," Walton said. "He's obviously been on vacation. I'm not in a rush. He just got done playing (in the NBA Finals). I told him whenever he's ready we'll meet."
Walton had breakfast with James' former Cleveland Cavaliers coach, Ty Lue, in Las Vegas Monday to pick his brain on what it's like to coach the superstar. Lue and James won a championship together in 2016.
"(Lue) had nothing but great things to say," Walton said. "He said, 'You're going to love coaching him.'"
Johnson and Lakers general manager Rob Pelinka also signed Rajon Rondo, JaVale McGee and Lance Stephenson during free agency. It was a general assumption that James plans to play away from the ball with Rondo and Lonzo Ball on the roster.
Walton still expects James to handle the ball often like he's done during his stellar 15-year career.
"We're going to have the ball in LeBron's hands a lot," Walton said. "We envision everyone making plays, but he's going to have the ball a lot during the game.
"The more decision makers the better as long as they're all playing an unselfish style."
Walton will have his hands full during the 2018-2019 regular season.
More NBA Summer League: Follow all of our NBA Summer League coverage online at reviewjournal.com/summerleague and @RJ_Sports on Twitter.
Contact Gilbert Manzano at gmanzano@reviewjournal.com. Follow @GManzano24 on Twitter.