NBA Summer League Day 10: Title game set for Monday
Updated July 17, 2023 - 5:57 am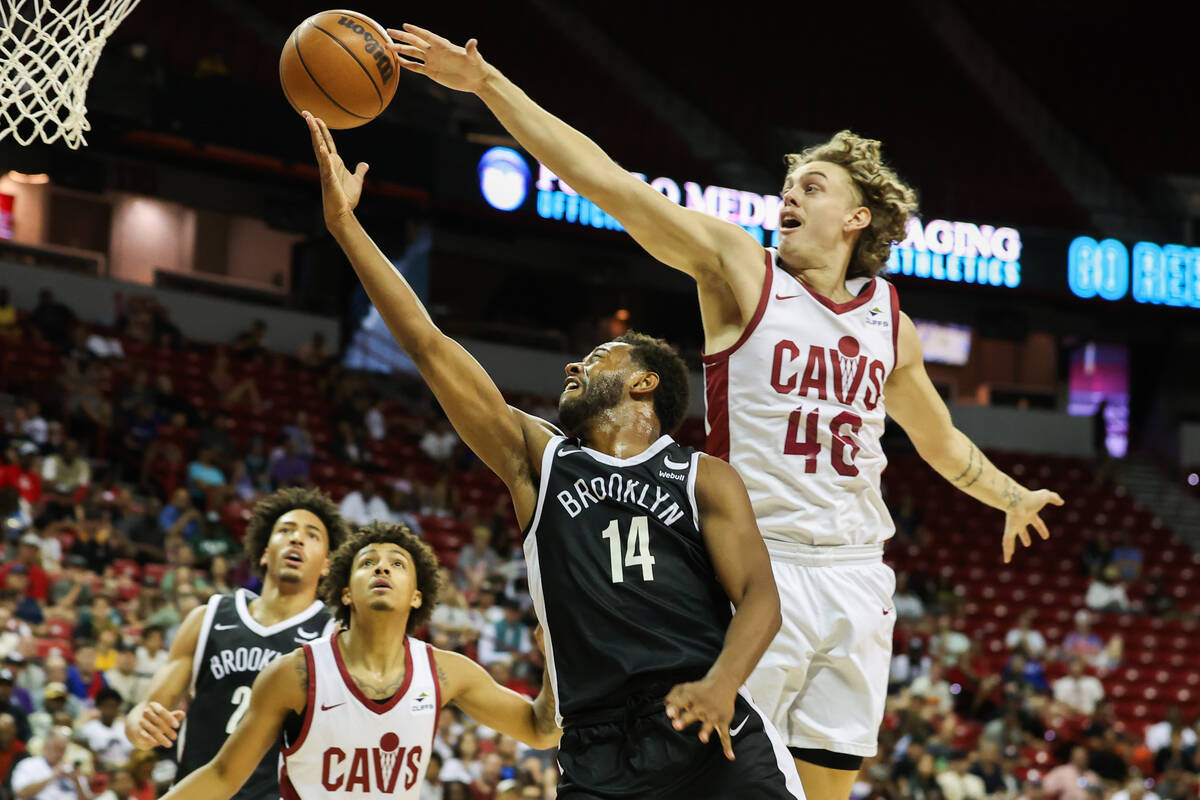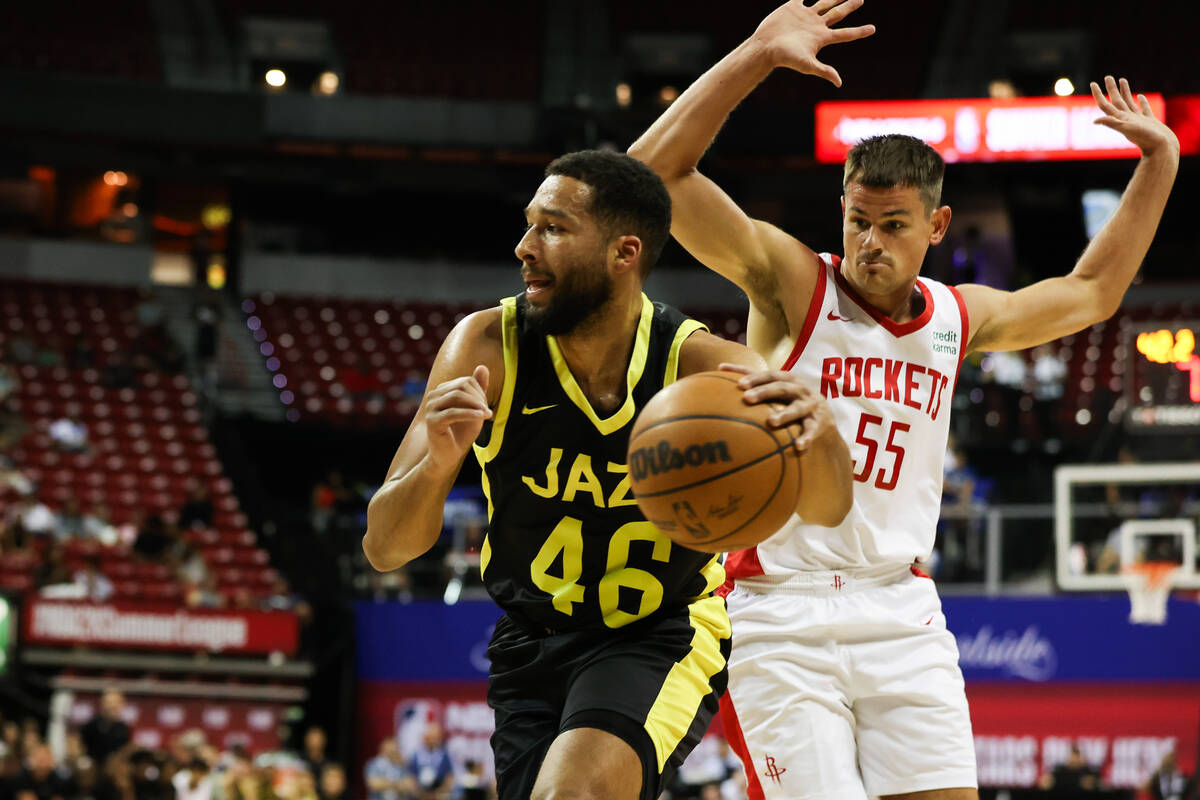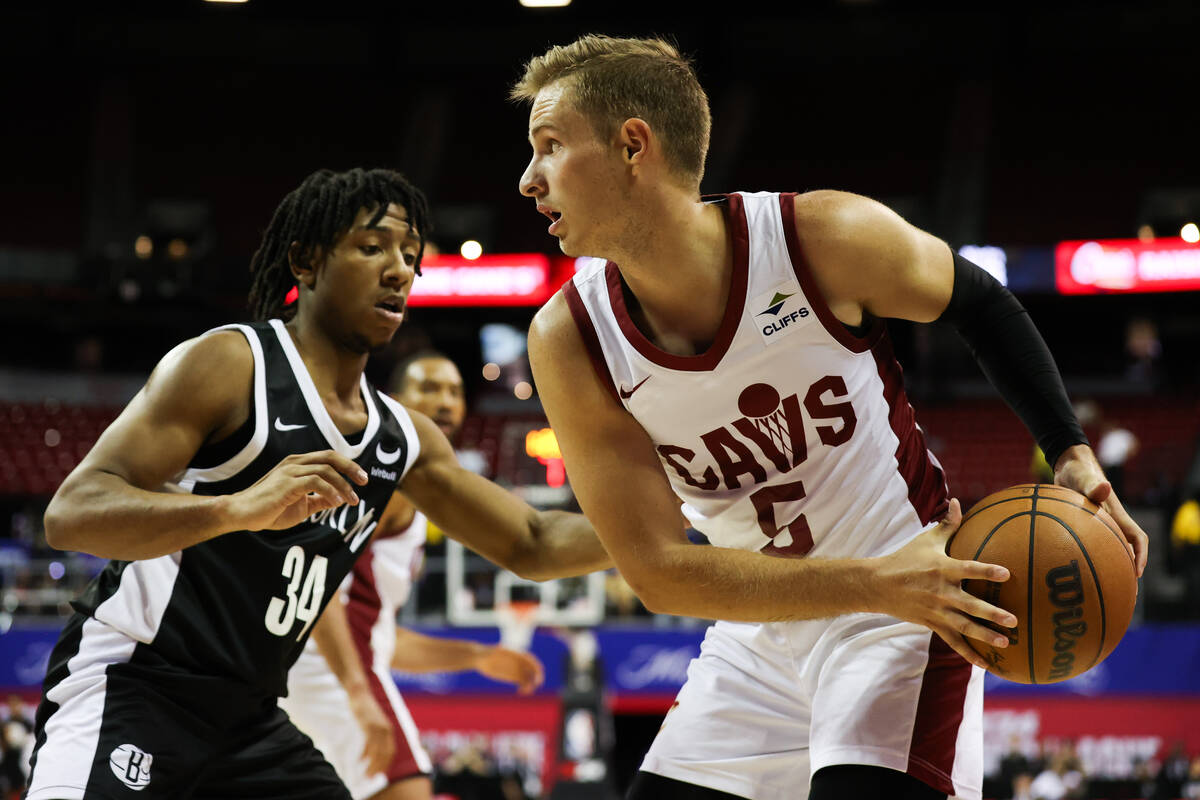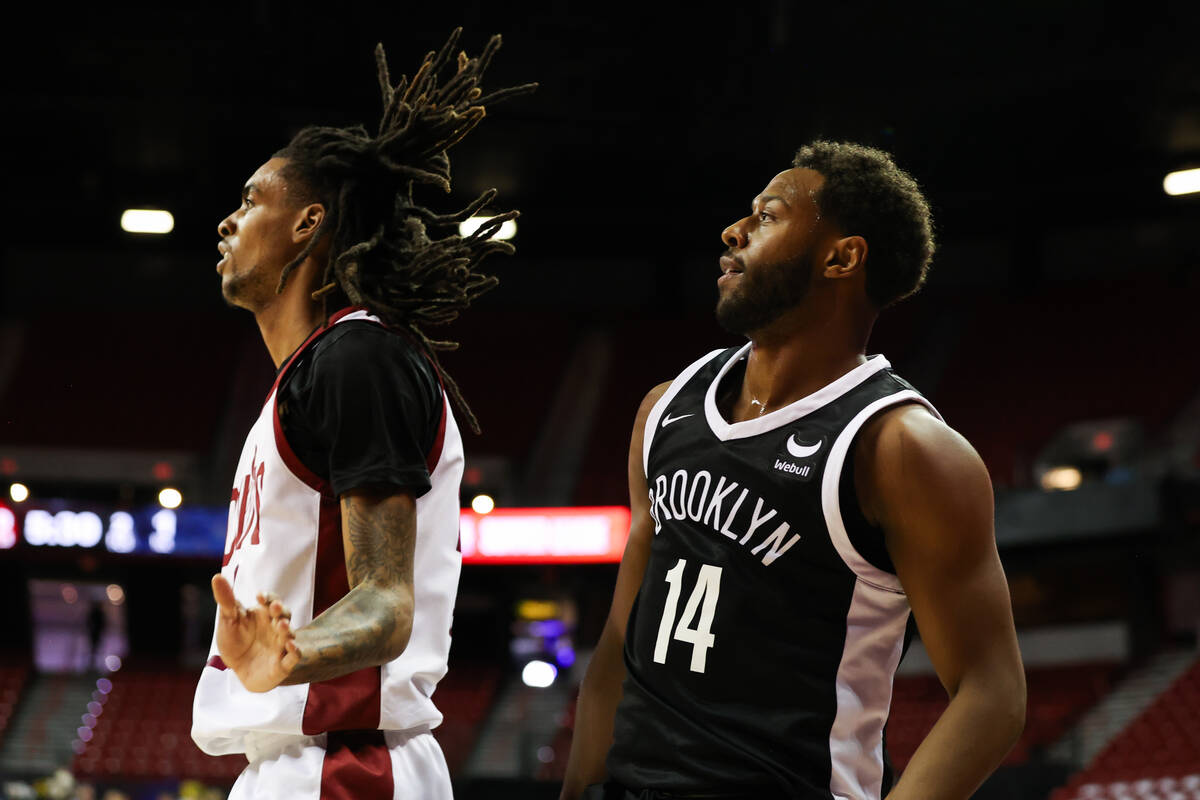 NBA SUMMER LEAGUE: DAY 10
Sunday's scores
Tournament semifinals
No. 1 Cleveland 102, No. 4 Brooklyn 99 (OT)
No. 2 Houston 115, No. 3 Utah 101
Consolation games
Philadelphia 117, New Orleans 114
Detroit 100, Indiana 85
San Antonio 98, Oklahoma City 94
Miami 104, Portland 78
Dallas 101, Atlanta 80
Los Angeles Lakers 104, Los Angeles Clippers 103
Monday's schedule
■ Who: No. 2 Houston vs. No. 1 Cleveland
■ What: Summer League title game
■ When: 6 p.m.
■ Where: Thomas &Mack Center
■ TV: ESPN
Cleveland, Houston to meet for title
Isaiah Mobley scored 23 points and made a layup at the end of overtime to give Cleveland a 102-99 win over the Brooklyn Nets and clinch its spot in Monday's championship game. The Cavaliers will meet Houston — a 115-101 winner over the Utah Jazz in the other semifinal — for the title.
Emoni Bates added 20 for the Cavaliers, who led by as many as 11 points in the fourth quarter. All five Cleveland starters scored in double figures. Armoni Brooks and Jalen Wilson each scored 22 for Brooklyn.
Nate Hinton scored 27 points and Cam Whitmore added 25 for Houston in its semifinal win. The Rockets took control in the second quarter, grabbing a 12-point halftime lead and never looking back. Colbey Ross, Keshawn Justice and Micah Potter each scored 20 for Utah.
Stars of the day
Marcus Sasser, Detroit Pistons guard
Sasser saved his best for his last Summer League game, scoring 40 points to single-handedly lead Detroit past Indiana. No other Piston scored more than 13 points. He made 16 of 25 shots, five 3-pointers, and added five assists and three rebounds.
Sasser, the No. 25 overall pick from Houston, was originally drafted by Memphis, who traded the pick to Detroit. The 6-foot-2-inch guard was the American Athletic Conference player of the year last season.
DJ Steward, Philadelphia 76ers guard
Steward came off the bench but didn't see much of it the rest of the game as he scored 36 points on 13-of-20 shooting. Philadelphia needed virtually every one of Steward's points to eke out a win over New Orleans. Steward added six assists and five rebounds and made five 3-pointers.
A 6-1 guard out of Duke, Steward went undrafted in 2021 and has spent two seasons in the G League with the Stockton Kings. In April, he signed with the Vancouver Bandits of the Canadian Elite Basketball League but was released in June to participate in Summer League with Philadelphia.
Orlando Robinson, Miami Heat center
The former Centennial standout finished off an impressive Summer League showing with a 27-point effort in the Heat's rout of Portland. Robinson added nine rebounds, six assists and three steals.
The 6-10 center made 10 of 15 shots and a pair of 3-pointers. In four Summer League games in Las Vegas, Robinson averaged 25.8 points and 9.3 rebounds.
Faces in the crowd
Saturday's WNBA All-Star Game wasn't enough basketball for Dwyane Wade, so the 13-time NBA All-Star stopped by Thomas &Mack to see Utah and Houston. Wade, part of the Jazz's ownership group, was joined courtside by his wife, actress Gabrielle Union.
It was recently announced that the three-time NBA champion was joining the ownership group of the WNBA's Chicago Sky. Wade, a Chicago native, was wearing a T-shirt of Aces forward Candace Parker, formerly of the Sky. Wade's former teammate, the recently retired 20-year NBA veteran Udonis Haslem, also joined him courtside.
San Francisco 49ers wide receiver Deebo Samuel surprised fans, coming out at halftime to attempt a half-court shot to help a fan win tickets to Monday's title game. Samuel came up short on his three attempts, but the fan got his tickets anyway.
A slew of coaches stopped by for the final full day of the Summer League schedule. Clippers coach Tyronn Lue, Blazers coach Chauncey Billups and University of Miami coach Jim Larrañaga all sat in a group near the baseline for the last two games at the Thomas &Mack.
Alex Wright Review-Journal