NBA Summer League Day 8: Nuggets forward wows Cox Pavilion crowd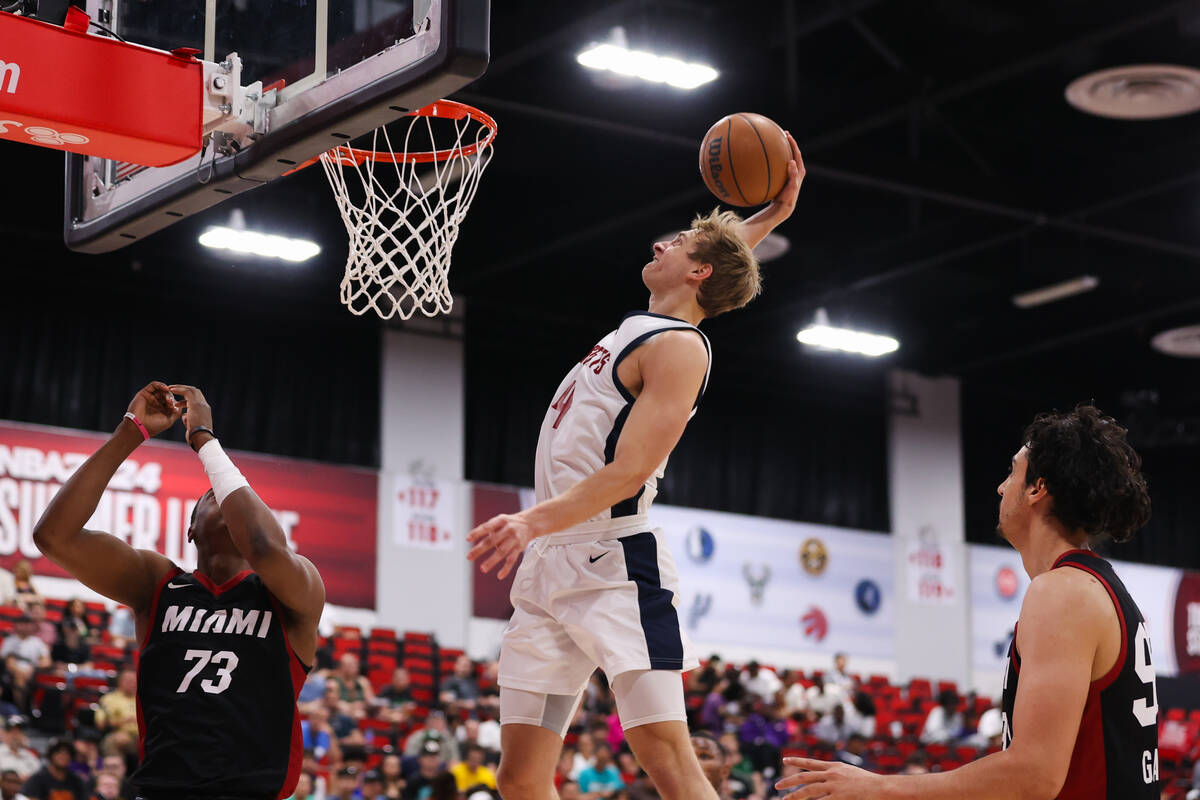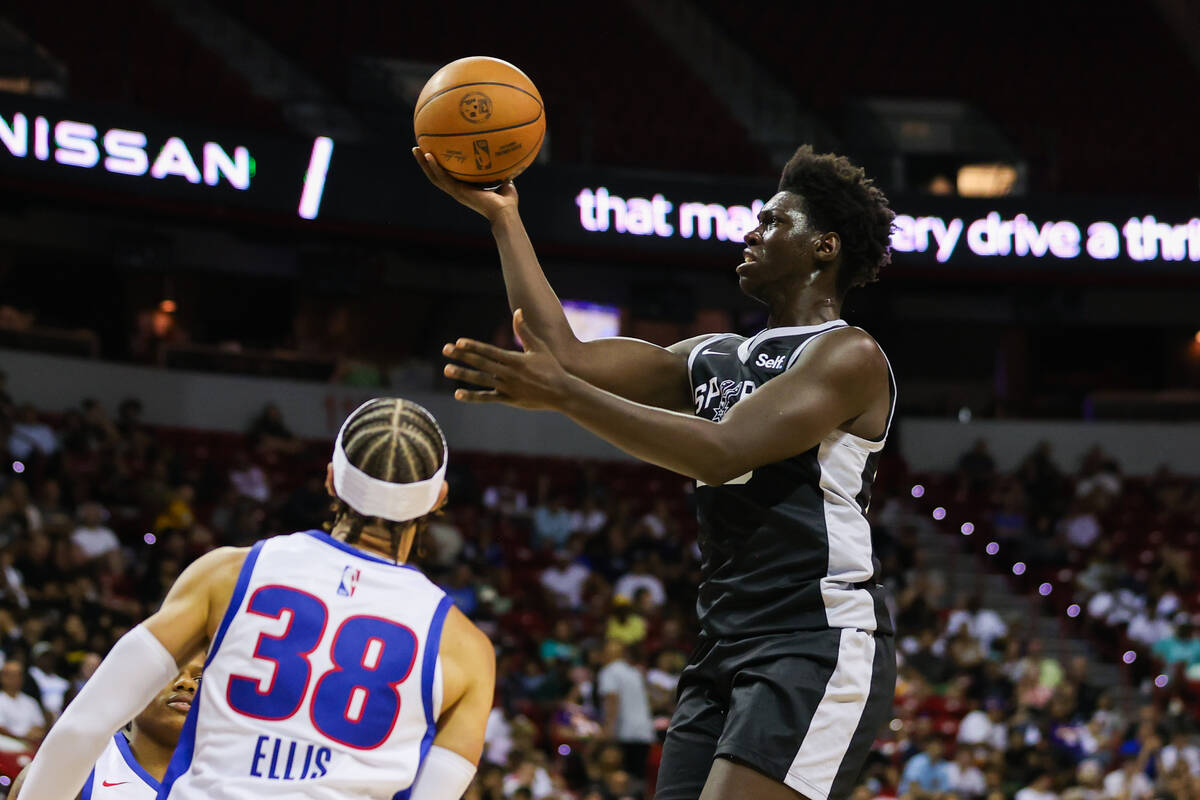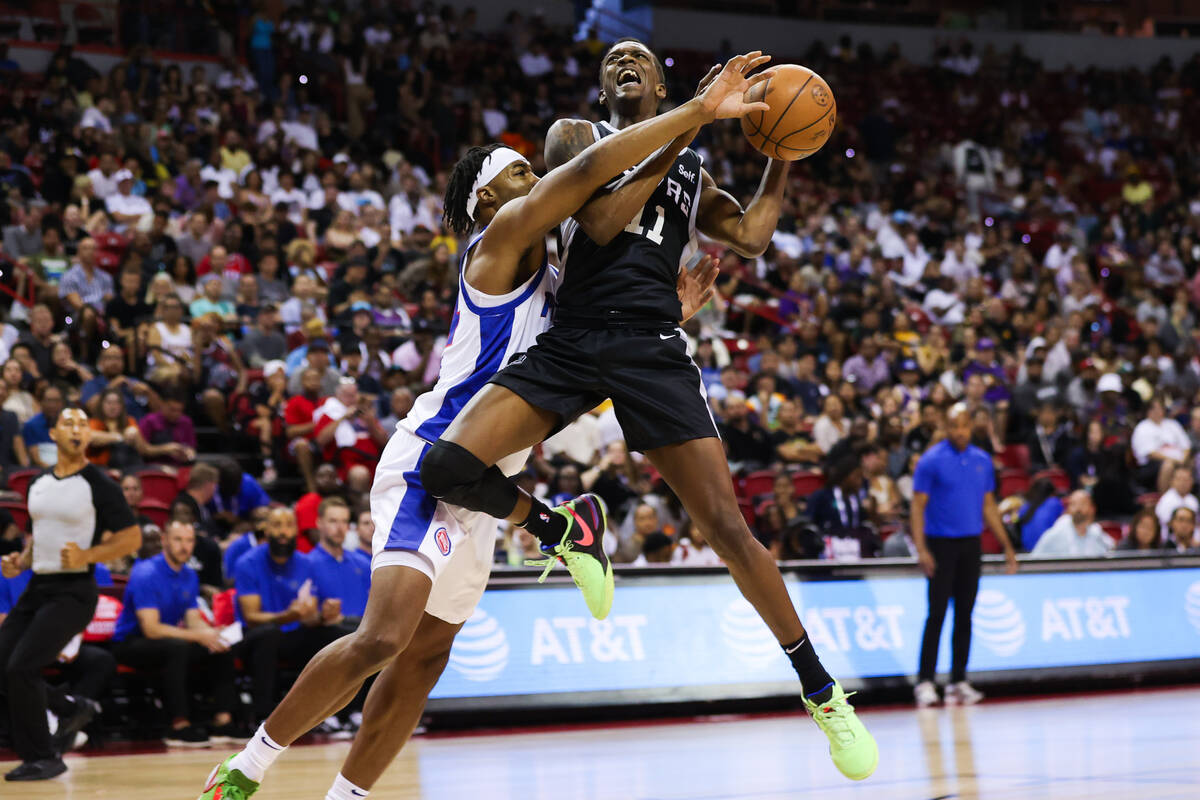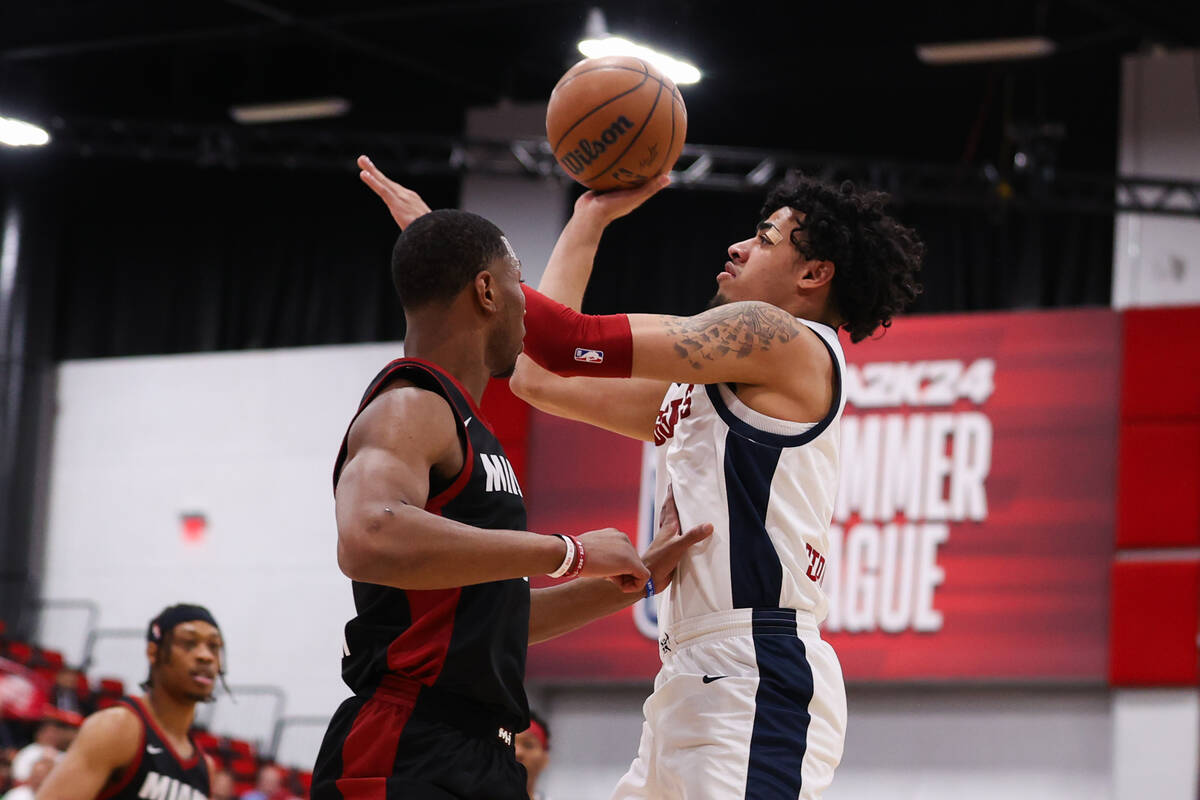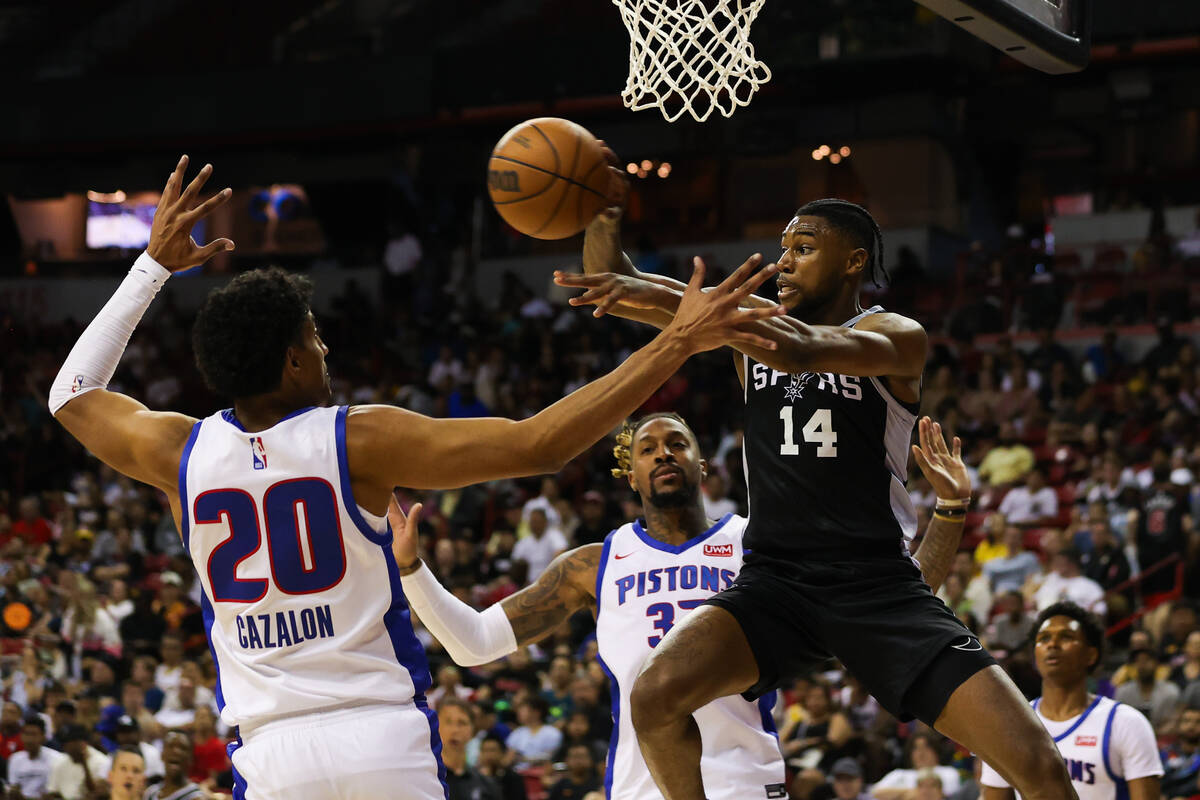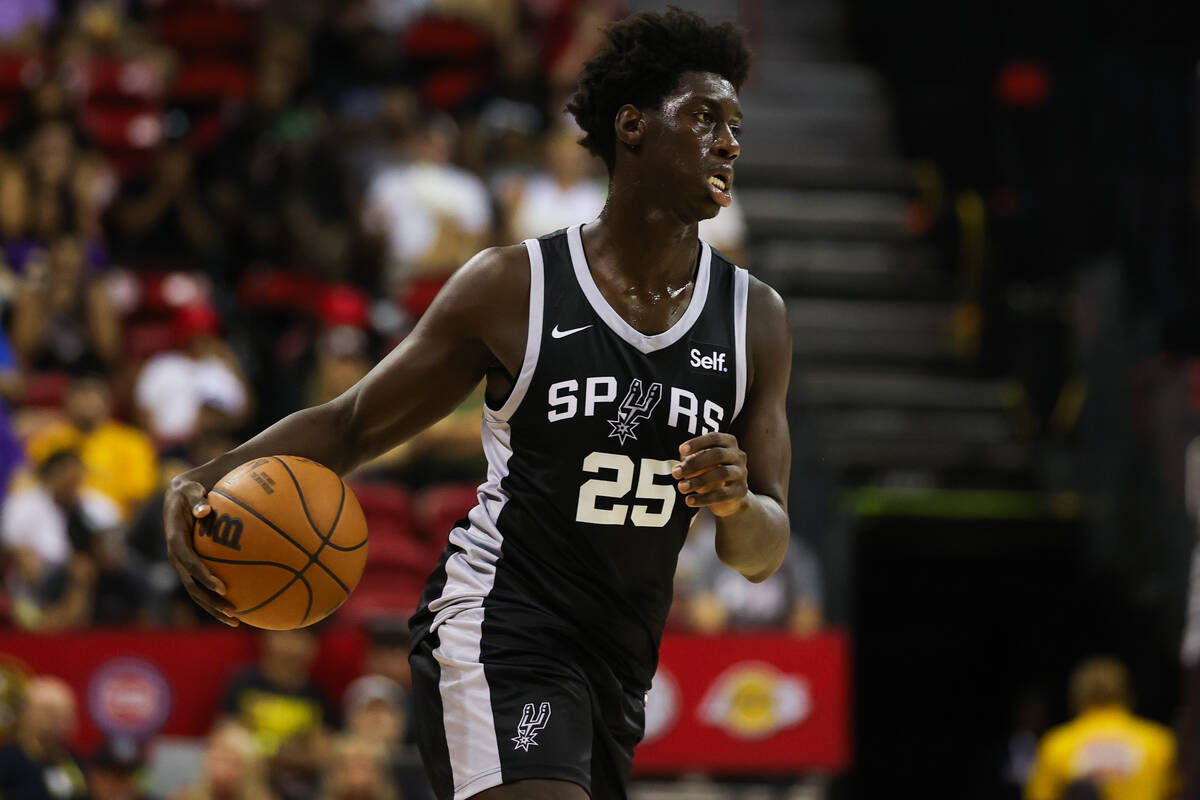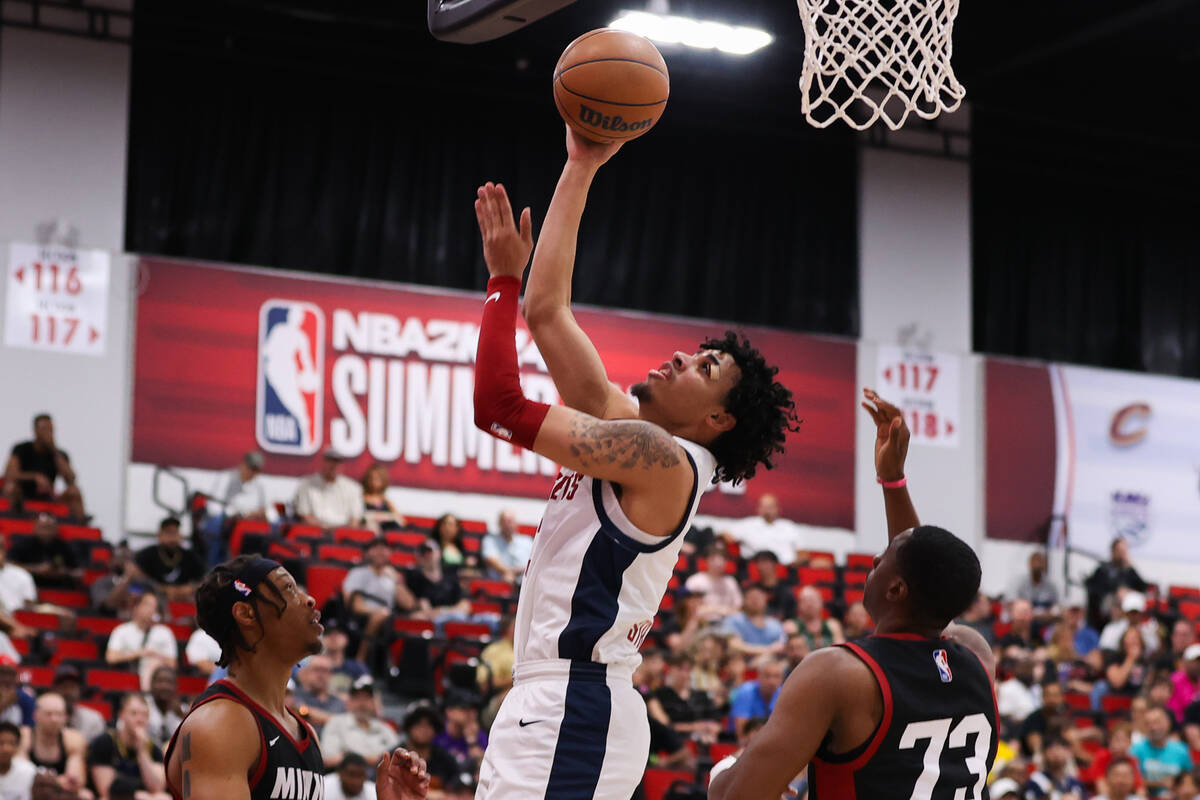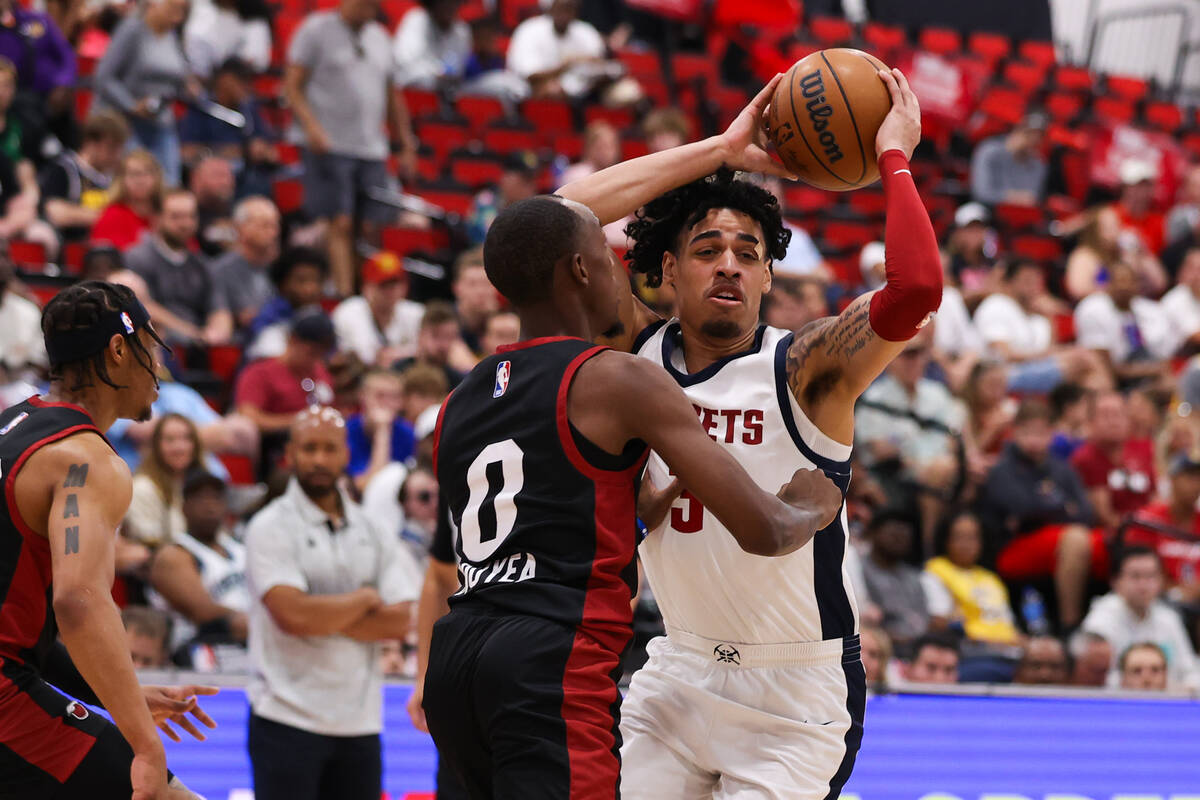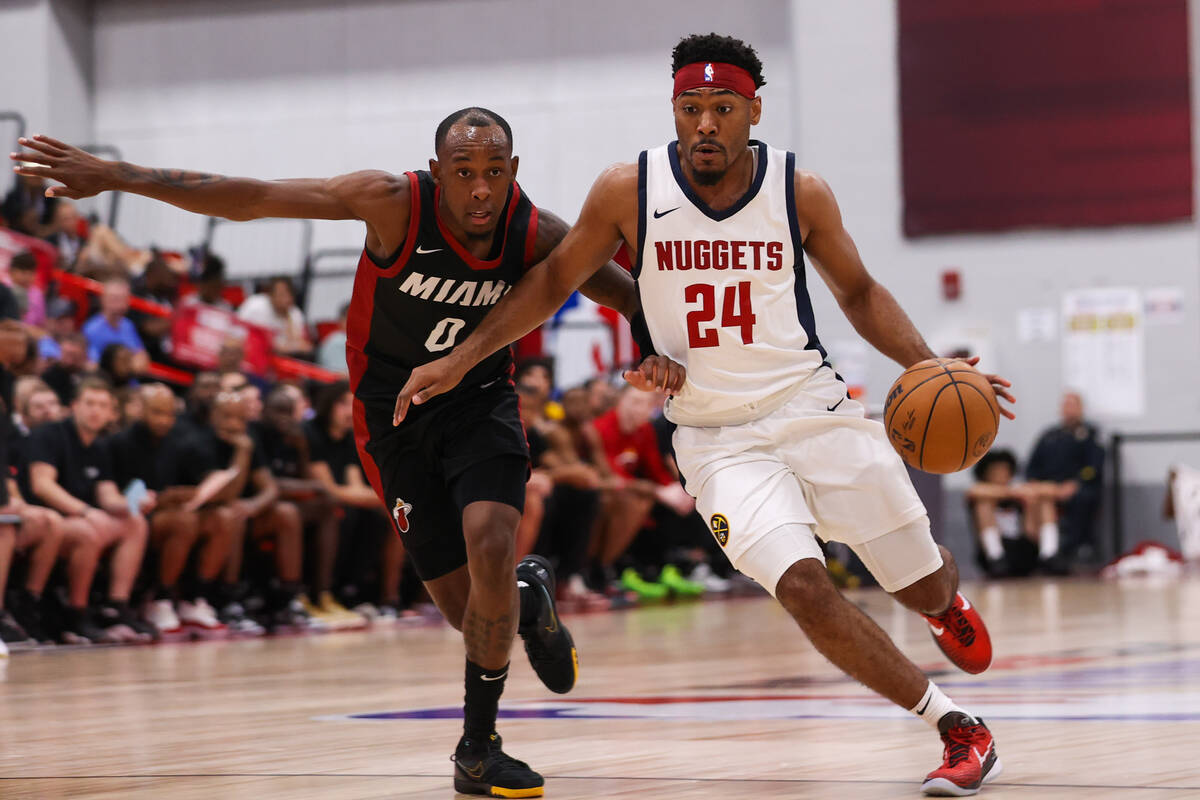 NBA SUMMER LEAGUE: DAY 8
Who: All 30 NBA teams
When: Saturday to Monday
Where: Thomas & Mack Center and Cox Pavilion
Tickets: Start at $35 for children and seniors and $45 for adults for single-day pass
Friday's scores
Washington 105, Oklahoma City 89
Los Angeles Clippers 102, Philadelphia 91
New York 97, Boston 89
Dallas 112, Indiana 91
Denver 112, Miami 81
Detroit 79, San Antonio 73
Utah 97, Phoenix 93
Memphis 100, Los Angeles Lakers 69
Saturday's schedule
Charlotte vs. Minnesota, 11:30 a.m., Thomas & Mack, NBAtv
Golden State vs. Toronto, noon, Cox Pavilion, ESPN
Milwaukee vs. Sacramento, 1:30 p.m., Thomas & Mack, NBAtv
Washington vs. Chicago, 2 p.m., Cox Pavilion, ESPN
Boston vs. Orlando, 3:30 p.m., Thomas & Mack, NBAtv
Denver vs. New York, 5:30 p.m., Thomas & Mack, NBAtv
Memphis vs. Phoenix, 7:30 p.m., Thomas & Mack, NBAtv
Stars of the day
Hunter Tyson, Denver Nuggets forward
Tyson was nearly perfect in the first half. The 6-foot-8-inch forward made eight of his nine field goals and five of his six 3-point attempts to score 21 of his 31 points in the first half.
He finished the game 11 of 13 from the field, 7 of 9 from 3, and added four rebounds and two assists. While the crowd at Cox Pavilion was rooting for Tyson to get to 40, he played sparingly in the second half with the Nuggets leading Miami by as many as 40 points.
Tyson, out of Clemson, was the No. 37 overall pick in this year's draft by the Oklahoma City Thunder, who then traded him to Denver. He was a first-team All-ACC selection in his fifth and final year of eligibility last season, averaging 15.3 points and 9.6 rebounds per game for the Tigers.
A.J. Lawson, Dallas Mavericks guard
Lawson was just as efficient as Tyson, making 10 of 12 shots in a 24-point effort to lead Dallas to a victory over Indiana. He added four rebounds, two steals and two 3-pointers.
The 6-6 guard made the most of his scoring opportunities with Dallas shutting down their Summer League leading scorer Jaden Hardy (23 points per game).
Lawson, a Toronto native, was undrafted out of South Carolina after declaring for the draft in 2021. He bounced around the G League and played in the Canadian Elite Basketball League in the summer of 2022 before signing a two-way contract with Dallas in December.
Kobe Brown, Los Angeles Clippers forward
Luckily for the Clippers, players have 10 fouls during Summer League games. So it didn't matter much that Brown committed seven while pouring in 35 points in a win over the 76ers.
The forward finished off his stellar offensive performance with a steal off an inbounds pass that he took the other way for a one-handed dunk. The 6-8 forward made 13 of 19 shots, including 7 of 10 3-pointers, grabbed eight rebounds and added three assists and four steals.
Brown, the Clippers' first-round pick at No. 30 this year, was a first-team All-SEC forward at Missouri last season.
Faces in the crowd
Clippers coach Tyronn Lue took in Brown's offensive onslaught from the baseline at the Thomas & Mack. Clippers forward Mason Plumlee joined Lue as the coach enjoyed a Summer League staple — a Blizzard from the notorious Dairy Queen inside Thomas & Mack.
Ten-time NBA All-Star Carmelo Anthony returned to take in another day of Summer League action. He arrived at the Thomas & Mack with his son, Kiyan, a four-star guard and the top class of 2025 prospect in New York.
The elder Anthony also stopped by Cox Pavilion to say hello to former NBA guard and NBAtv analyst Jamal Crawford and watch his former team the Knicks.
Knicks coach Tom Thibodeau was also at Cox Pavilion enjoying potential future members of his squad put away the Celtics late.
New Dallas Mavericks guard Grant Williams was all smiles as he enjoyed the scoring display from Lawson.
The night ended with Hall of Famer James Worthy arriving to watch the Lakers and Grizzlies. Fans flocked to get Worthy's autograph as he entered the Thomas & Mack.
Alex Wright Review-Journal