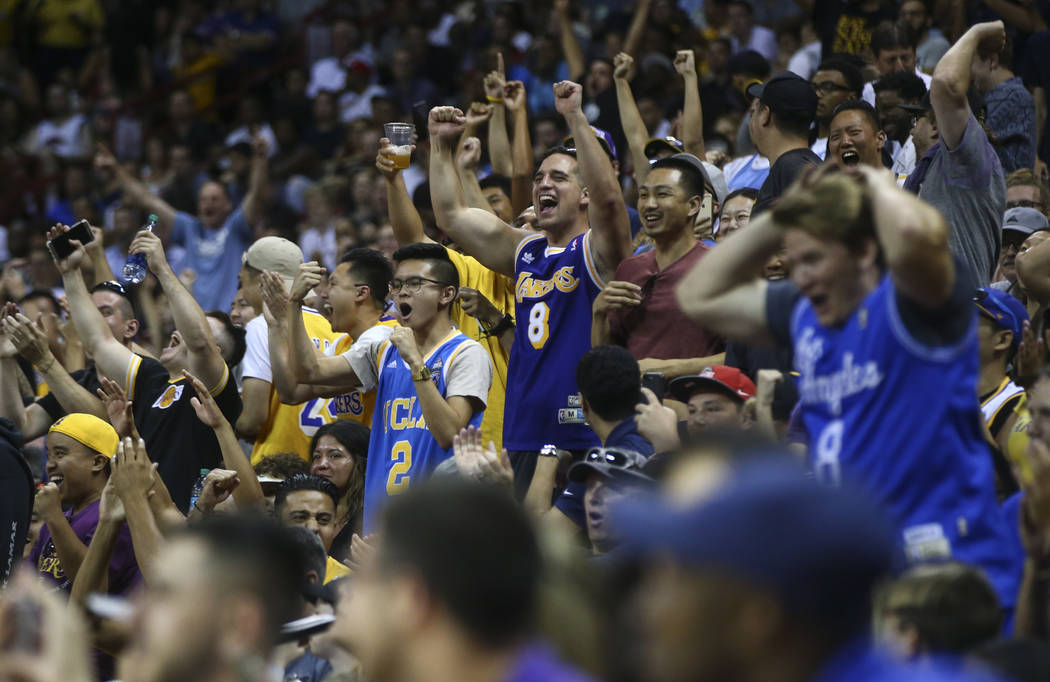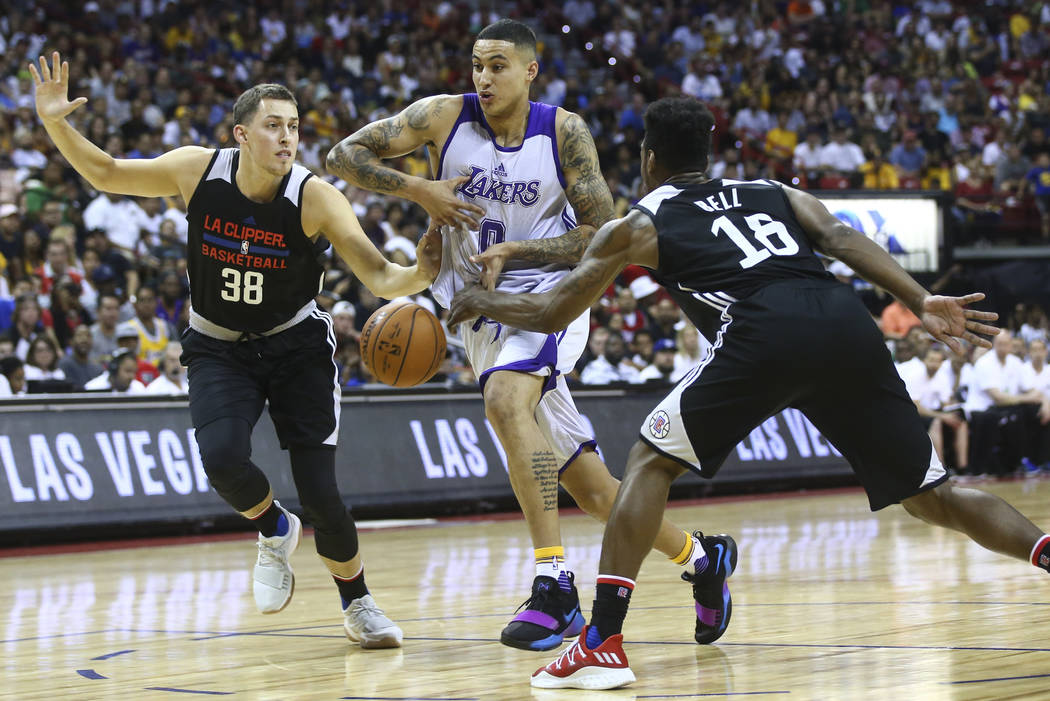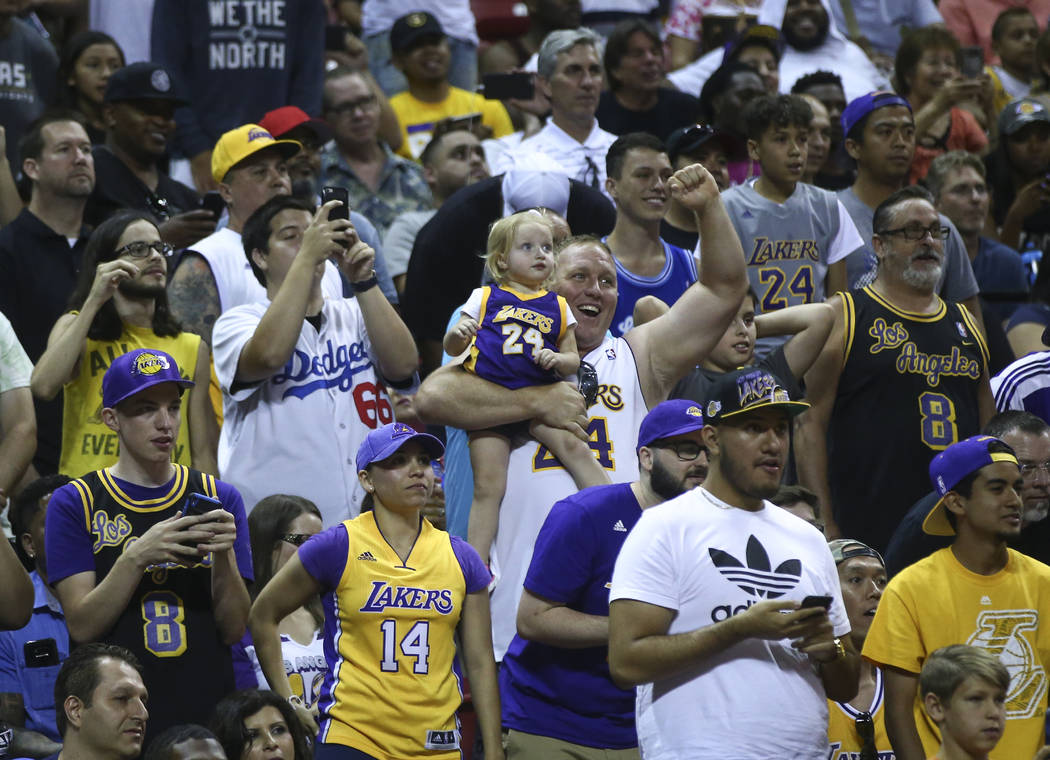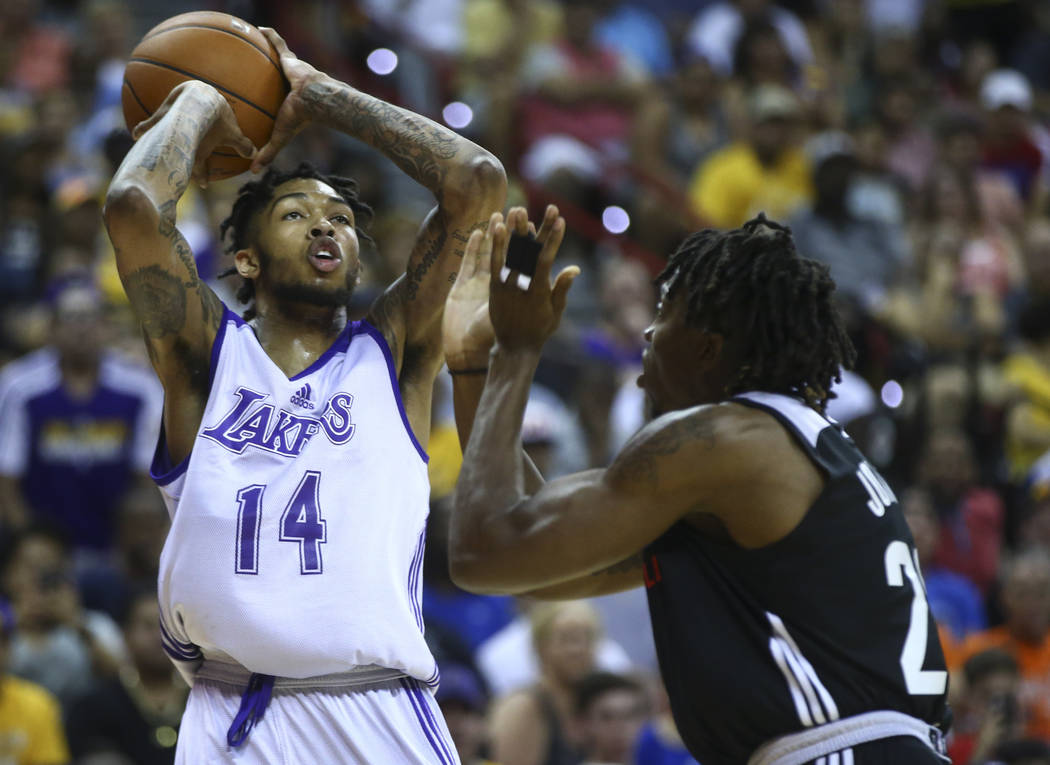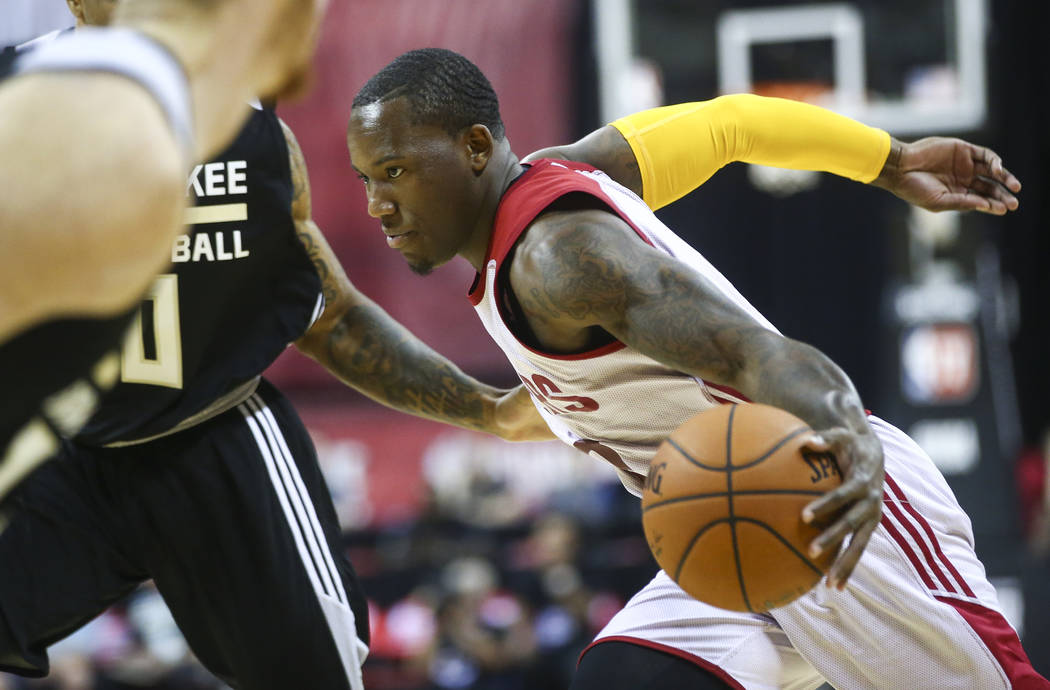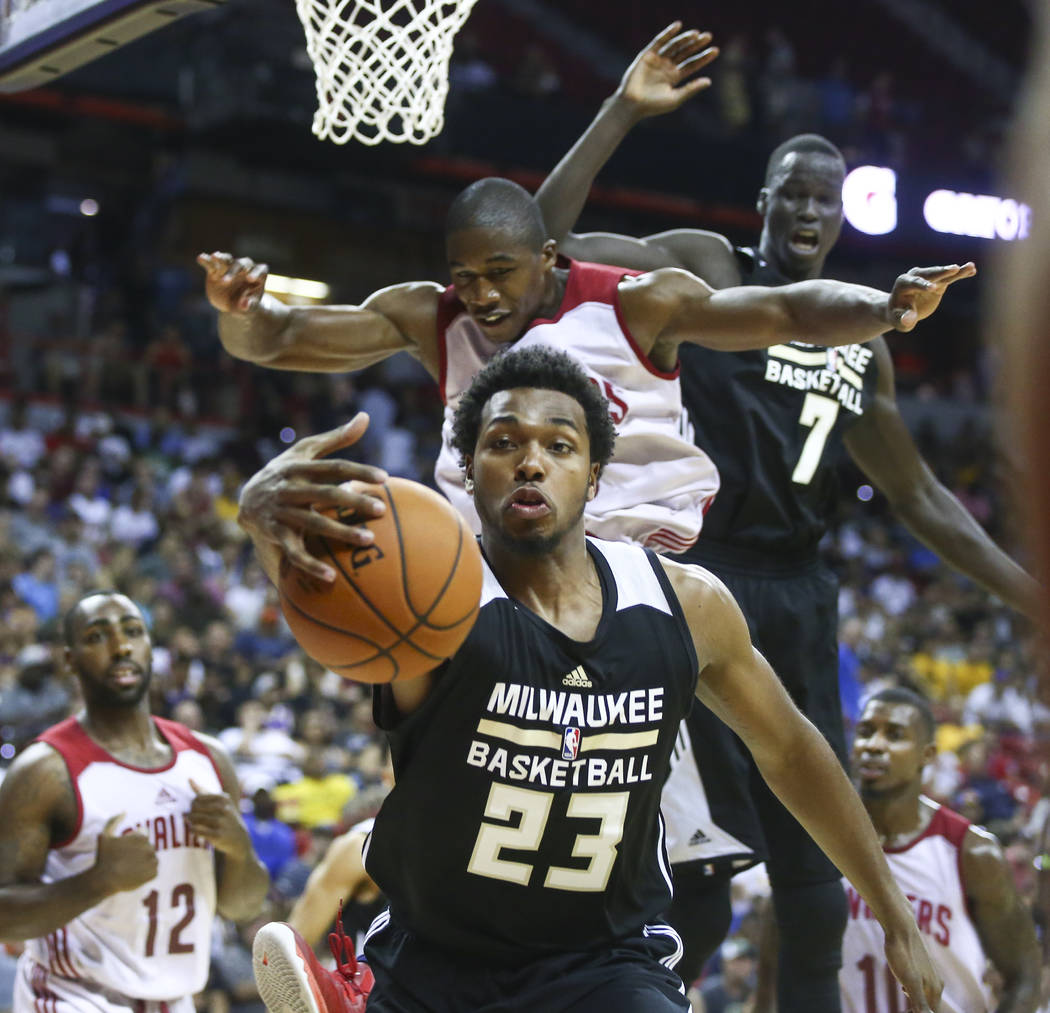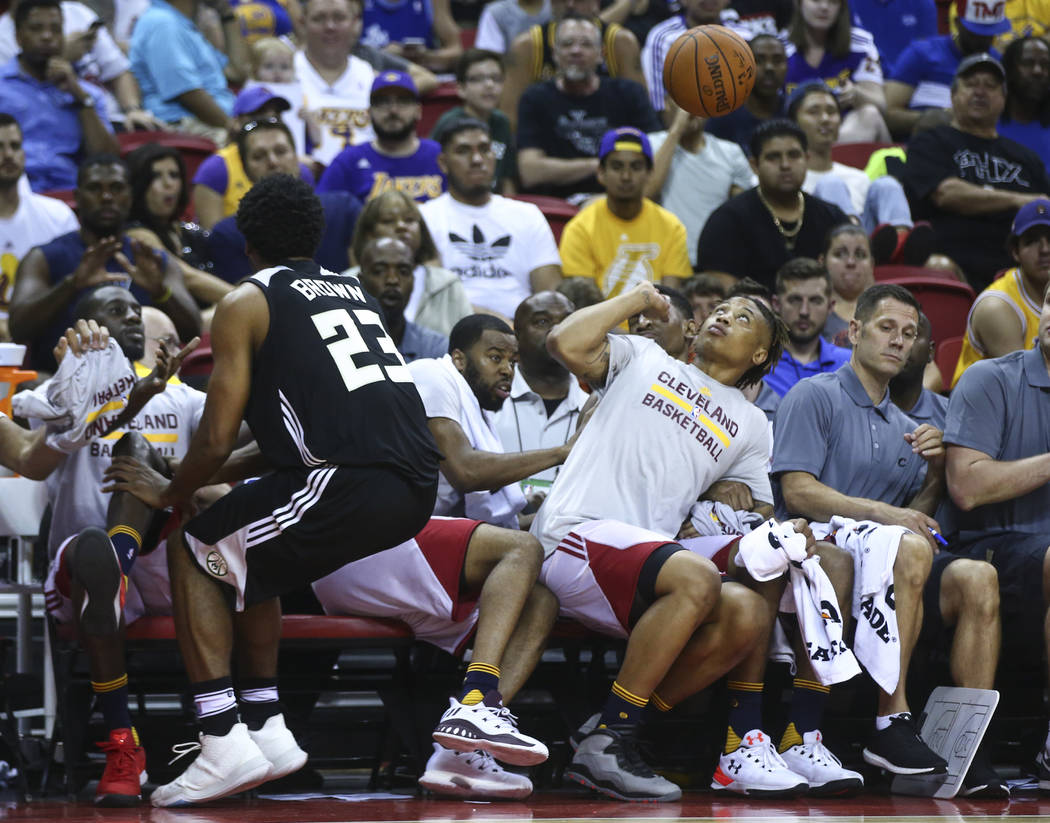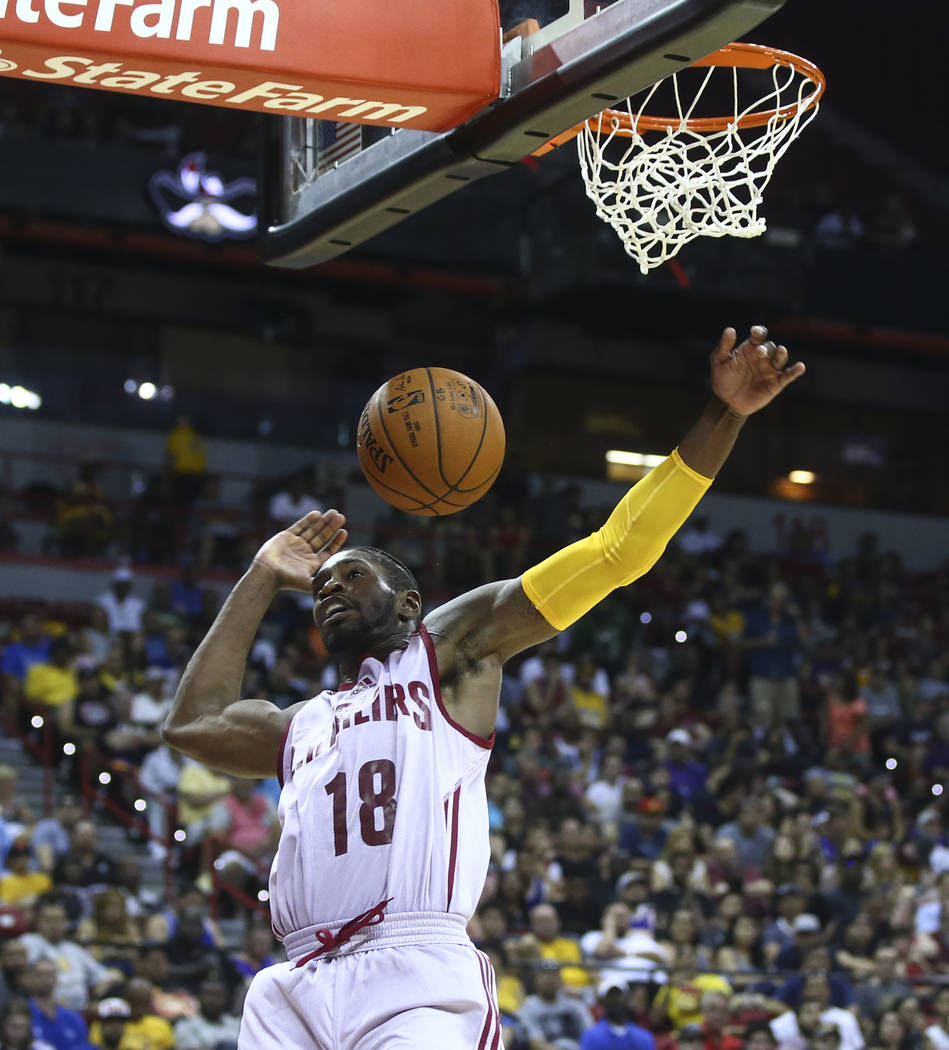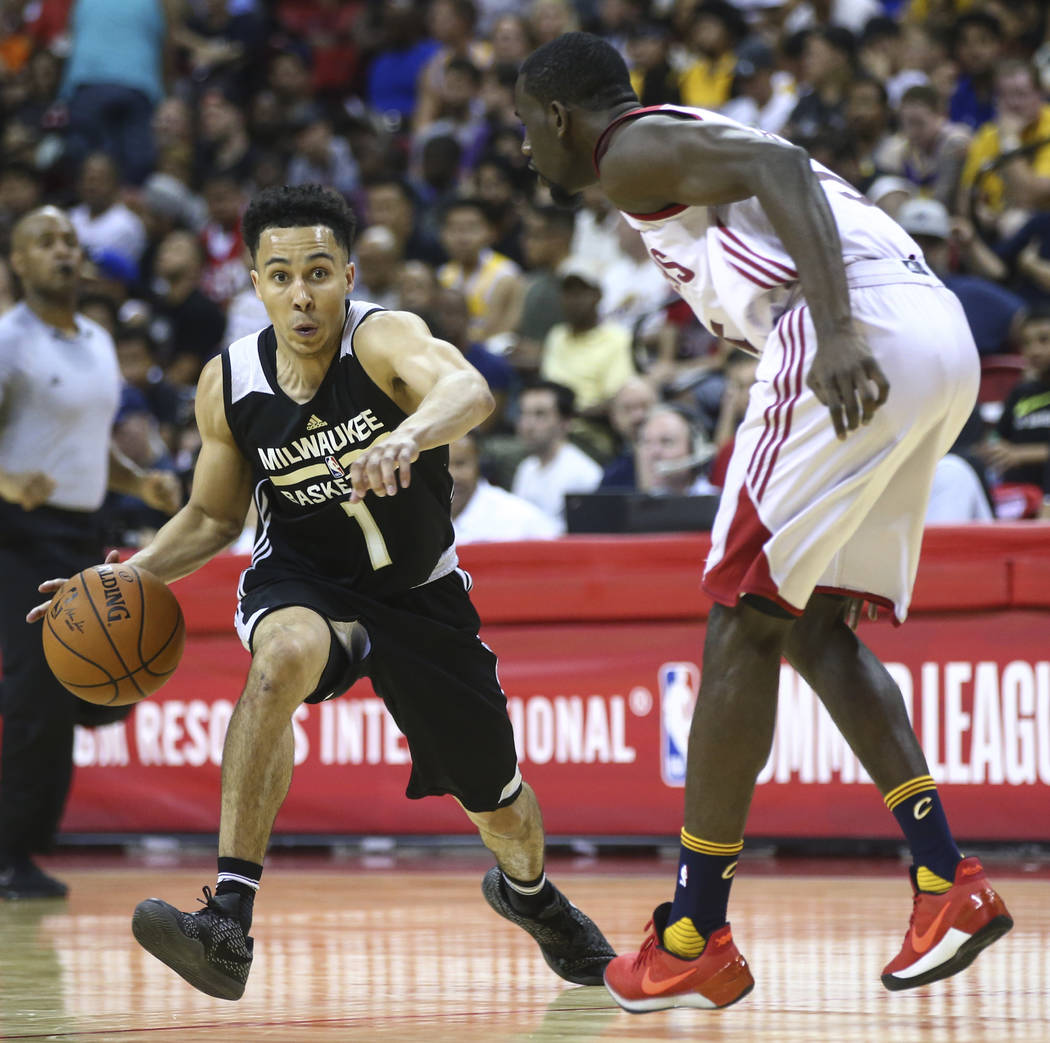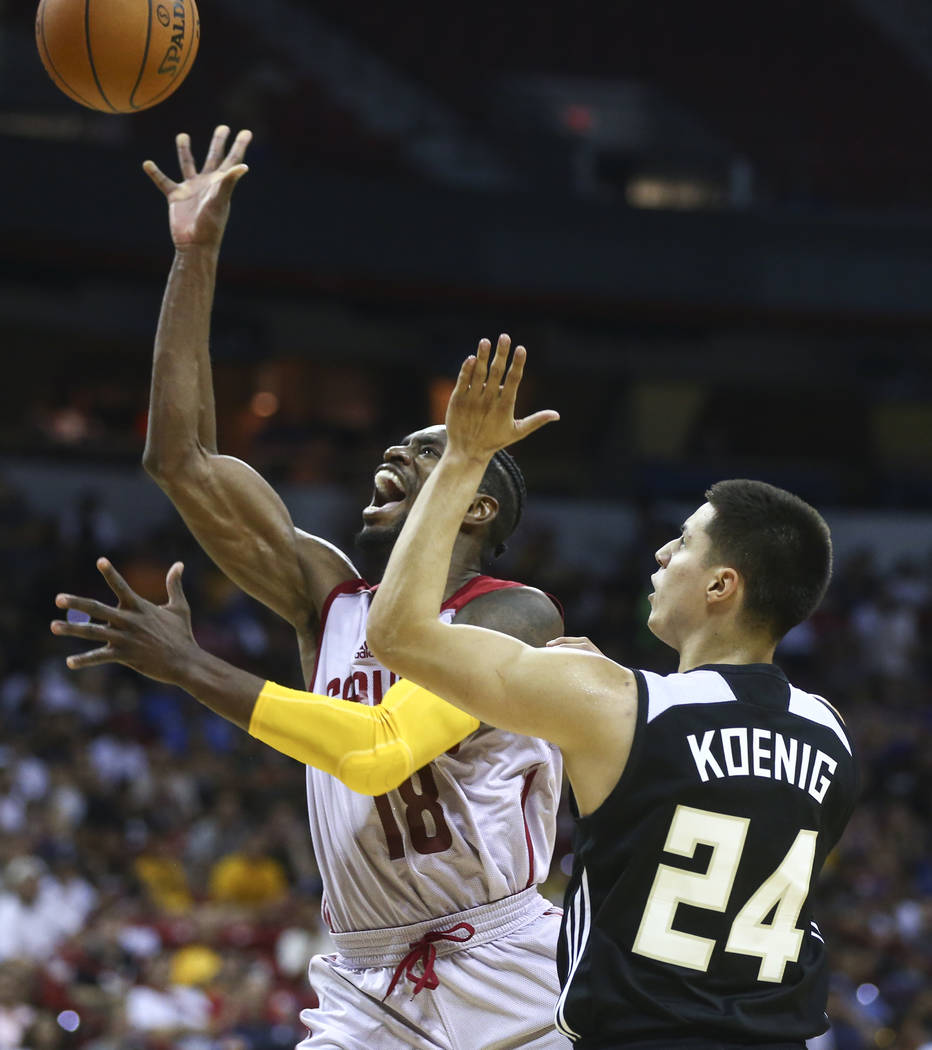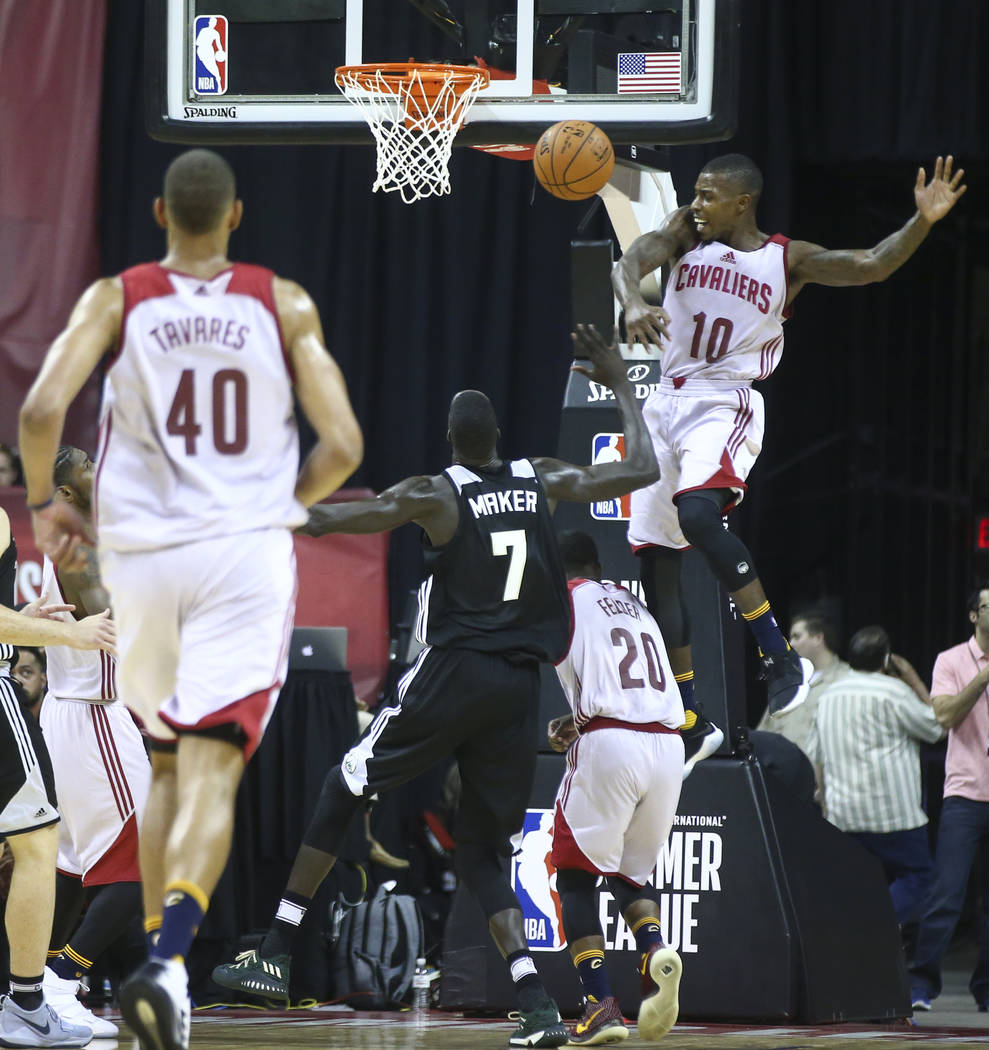 Friday's results
Toronto Raptors 96, New Orleans Pelicans 93 — Fred VanVleet converted an old-fashioned 3-point play on defender Quinn Cook with 4.5 seconds to lift the Raptors over the Pelicans. New Orleans' Jalen Jones missed a potential game-tying 3-pointer from the wing as time expired. VanVleet finished with 18 points and nine assists, and Pascal Siakam had 24 points on 10-for-14 shooting for Toronto. Cheick Diallo led New Orleans with 27 points and 10 rebounds.
Cleveland Cavaliers 82, Milwaukee Bucks 53 —Three players scored in double digits as the Cavaliers easily beat Milwaukee. Edy Tavares led Cleveland with 12 points, Andrew White scored 11 and Kay Felder 10. Former UNLV standout Rashad Vaughn led the Bucks with 12 points, and ex-Rebel Stephen Zimmerman Jr. didn't play. The Cavaliers went on an 18-point run at one point.
Brooklyn Nets 75, Atlanta Hawks 72 — Archie Goodwin led a balanced attack with 14 points and six assists as the Nets built a 42-31 halftime lead en route to defeating the Hawks. Goodwin, a 2013 first-round pick from Kentucky, was 6-for-10 from the field in 23 minutes. Isaiah Whitehead added 14 points and five rebounds, and Caris LeVert had 12 points for Brooklyn, which also got strong contributions from Nathan Boothe (11 points) and Spencer Dinwiddie (10 points, five steals). DeAndre' Bembry, a Saint Joseph's product, led Atlanta with 22 points on 10 of 18 shooting.
Los Angeles Clippers 96, Los Angeles Lakers 93, OT — Sindarius Thornwell spoiled the debut of Lakers rookie Lonzo Ball, scoring seven points in a 35-second span in overtime to lead the Clippers. Thornwell finished with 26 points, making 14 of 18 from the free-throw line. He completed a three-point play with 48.6 seconds for a 90-87 lead and then added four more free throws. Ball made 2 of 15 shots and scored five points. Brandon Ingram led the Lakers with 26 points.
Houston Rockets 102, Denver Nuggets 99 —Troy Williams scored 29 points, and the Rockets held off a frenetic comeback to beat the Nuggets. Seven-footer Zhou Xi, who played in China for the past four years, scored 17 points in his American debut for the Rockets. Second-year guard Malik Beasley led Denver with 29 points on 12-for-30 shooting. Juan Hernangomez added 21 points for the Nuggets.
Phoenix Suns 89, Sacramento Kings 85 — Marquese Chriss scored 19 points, Josh Jackson 18 and Davon Reed 17 to lead six players in double figures the Suns. Former UNLV player Derrick Jones Jr. added 10 points in 26 minutes. De'Aaron Fox scored 18 and Buddy Hield 16 for the Kings.
Friday's attendance
14,295 (first day, both venues).
Star of the day
Sindarius Thornwell scored 26 points for the Clippers and came through in overtime to beat the crosstown Lakers. He gave the Clippers the lead for good at 90-87 with a three-point play with 48.6 seconds left and then made four free throws to hold off the Lakers.
Local spotlight
Rashad Vaughn was the rare highlight for the Bucks, who lost by 29 points to the Cavaliers. The former UNLV player led the Bucks with 12 points, making 5 of 9 shots in 21 minutes. He was joined by Gary Payton II, a Spring Valley High School graduate, who scored 10 points on 4-of-7 shooting.
Quotable
"Obviously, it's not good getting waived, but I feel I'm in a great position right now to really show what I can do and playing in the Vegas Summer League, I've wanted to do that since I got drafted." — Milwaukee forward and former UNLV standout Stephen Zimmerman Jr., who was picked up by the Bucks after being waived by the Orlando Magic
On the scene
Boxing champion Floyd Mayweather Jr. was at the Thomas & Mack Center. Magic Johnson showed up later to watch his Lakers. Also seen in the arena were Byron Scott and Celtics standout Isaiah Thomas.
Saturday's games
At Cox Pavilion
— Washington vs. Memphis, 1 p.m.
— Portland vs. Utah, 3 p.m.
— Miami vs. San Antonio, 5 p.m.
— Houston vs. Cleveland, 7 p.m.
At Thomas & Mack Center
— Dallas vs. Chicago, 1:30 p.m.
— Toronto vs. Minnesota, 3:30 p.m.
— Boston vs. L.A. Lakers, 5:30 p.m.
— Philadelphia vs. Golden State, 7:30 p.m.