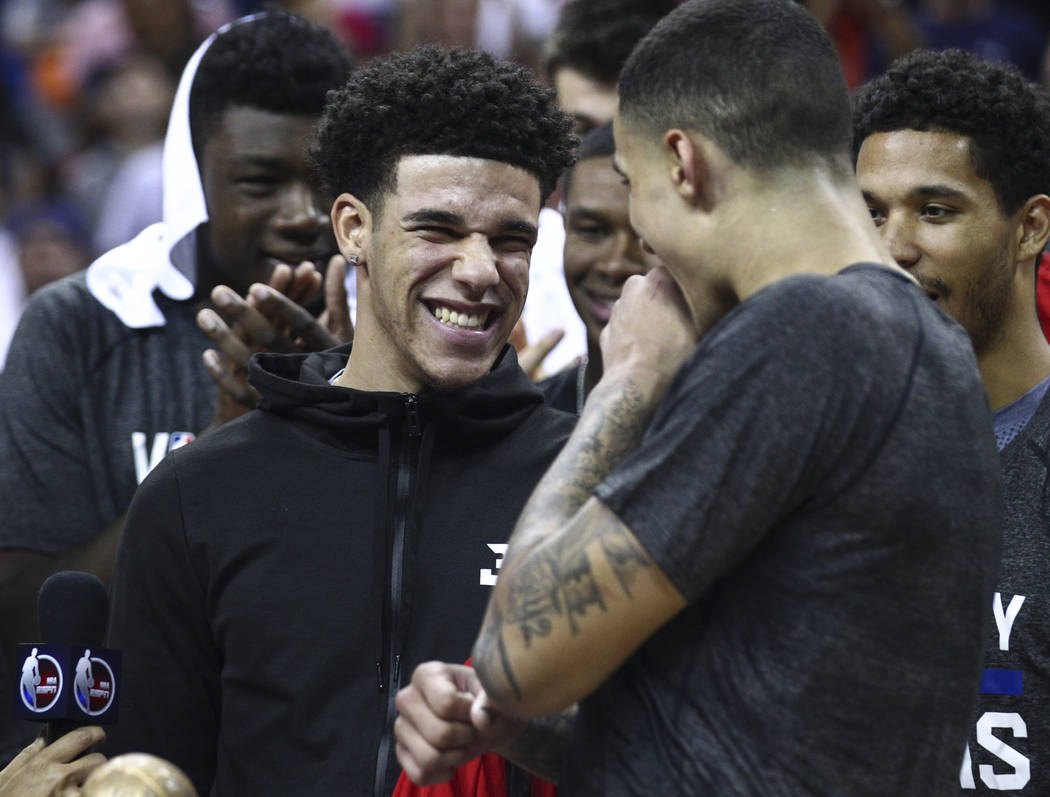 The Orlando Magic is ending their NBA Summer League, leaving Las Vegas and Salt Lake City as the only sites remaining for the event.
Though Jeff Weltman, Magic president of basketball operations, told the Orlando (Florida) Sentinel his club was heading to Las Vegas, it was uncertain that would happen.
Warren LeGarie, the founder and executive director of the NBA Summer League at the Thomas & Mack Center and Cox Pavilion, said Sunday the only decision that has been made regarding next year is it will take place July 6-16.
This year's summer league hosted 24 teams and drew a record 127,843 fans, and LeGarie said there could be a concern with inviting too many clubs.
"You always want to make sure you bring a credible product, and we want to make sure that we can handle the extra teams without it becoming a direct impact on the quality of the game," LeGarie said.
Unlike Las Vegas, Orlando's league was closed to the public, with eight teams taking part. In addition to the Magic, the others were the Charlotte Hornets, Dallas Mavericks, Detroit Pistons, Indiana Pacers, Miami Heat, New York Knicks and Oklahoma City Thunder.
"The pendulum is swinging toward teams playing in Vegas," Weltman told the Sentinel.
"It's a level of competition and a level of exposure when more or less every team in the league is there and you're playing in front of 20,000 people as opposed to playing in a gym with a few hundred people. So it better prepares you for what NBA life is really about with the crowds, the pressure, the travel — a lot of what you're going to have to confront. Obviously, it's not a true test of an NBA season, but it's a little taste."
Contact Mark Anderson at manderson@reviewjournal.com. Follow @markanderson65 on Twitter.
NBA Summer League
Next year: July 6-16 at the Thomas & Mack Center and Cox Pavilion
Last year: Hosted 24 teams and drew a record 127,843 fans.
Years hosting: 13