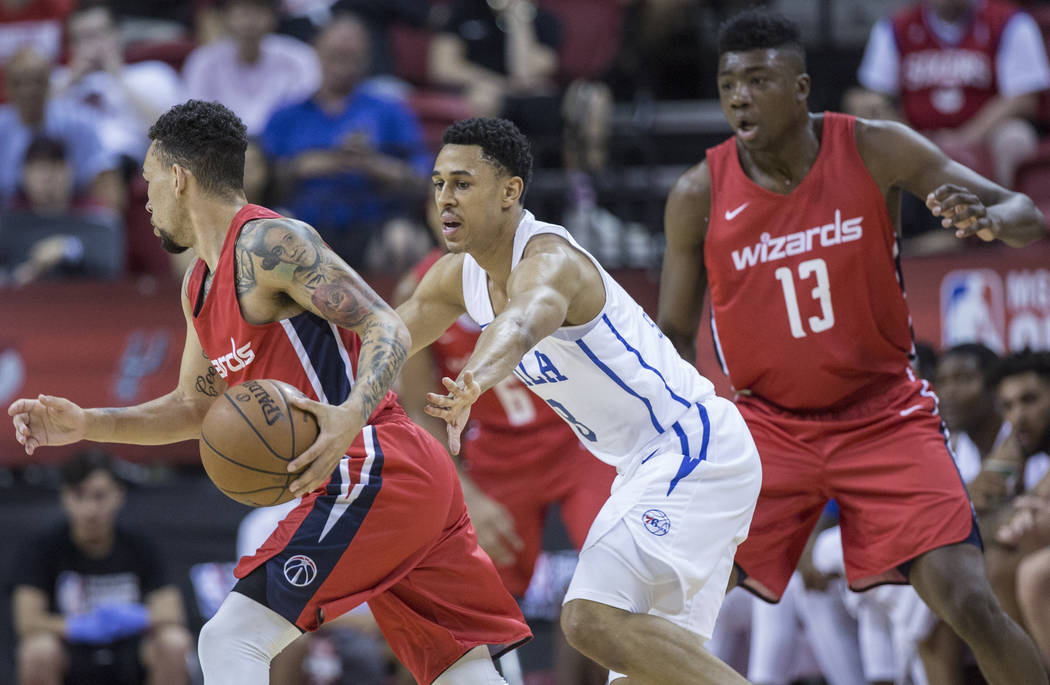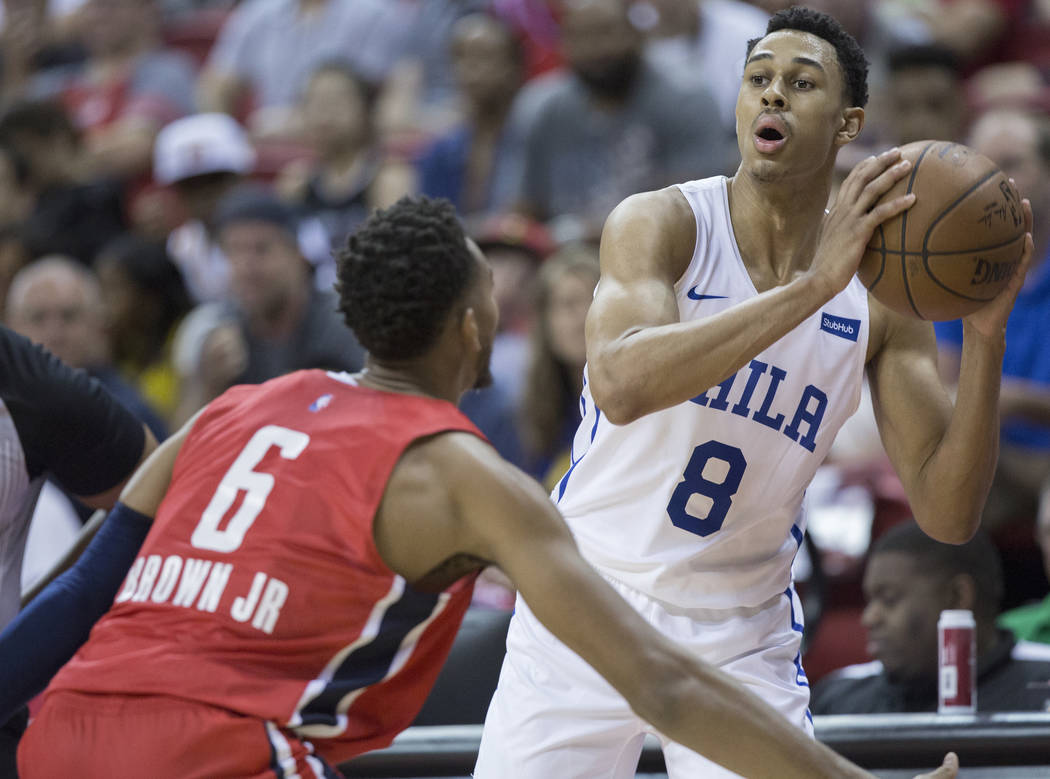 On the eve of his NBA Summer League debut, Philadelphia 76ers rookie shooting guard Zhaire Smith spent the last few minutes of practice firing 3-pointers at UNLV's South Gym.
He hears the noise, the criticism. He can't shoot. He can't handle the ball.
Blah, blah, blah.
He heard it in high school, too. Not a top 100 player. Not even a high-major player. Yet here he is in Las Vegas, a 19-year-old fine-tuning his craft as a one-and-done and first-round pick.
Blah, blah, blah.
Smith was selected No. 16 overall by the Phoenix Suns in June's draft and promptly traded to Philadelphia — a playoff team with one of the best player development programs in basketball. The unranked kid from Dallas-Forth Worth needed all of one collegiate season at Texas Tech to prove what he'd always believed: He's good enough to play in the NBA.
"He wanted to be a professional basketball player," said Zach Mikesell, who coached Smith four years in high school. "He knew what his dream was, and he worked really, really hard at it."
Smith originally played football, and didn't take basketball seriously until junior high school. He dunked for the first time in eighth grade and wowed his high school coaches as a freshman with his will and athleticism.
The basketball part took a little bit more time.
Mikesell remembered Smith as a raw, relentless worker. He polished some of the sport's nuances and improved rapidly during his career at Lakeville Centennial High School.
"They said I couldn't shoot. They said I couldn't dribble," Smith said. "Every day after practice, before practice, I just focused on them two things."
But big-name major Division-I programs weren't interested because the 6-foot-5-inch Smith played mainly power forward and center. So before his senior season, Smith visited mid-major universities Lamar and Arkansas-Little Rock, where he almost signed a scholarship.
His father, Billy, preached patience.
"He was ready to sign on the first visit (to Arkansas-Little Rock)," said the elder Smith, who played football and basketball at Kansas State. "I told him, 'Oh no, man. We've got to compare it to something.' … That's kind of the way we did the process."
The Power Five programs came calling midway through his senior year.
First Texas. Finally Texas Tech, where he committed last April.
Better late than never.
Smith shined during his lone season with the Red Raiders, averaging 11.3 points on 55.6 percent shooting along with five rebounds per game while showcasing versatility and defensive promise.
His measurables and athleticism intrigued NBA personnel, especially late in the college season. Smith was in disbelief.
"I was like 'Man, ya'll are lying.' Plus, it was on the internet. I didn't know if it was true or not," he said. "I didn't want to hear all that. I wanted to stay focused."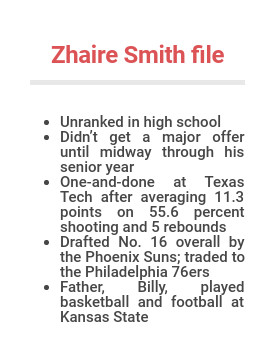 Then Smith started hearing from general managers and coaches. And with first-round assurance, he declared for the NBA draft.
"The meteoric rise he's made, it's incredible, because he did not show that when I saw him on the (AAU) circuit," said Paul Biancardi, ESPN's national director of recruiting. "He obviously had it in him."
And thus, there was Smith on the eve of his summer league debut, at UNLV's South Gym — working on his perceived shortcomings.
So much for the noise. So much for the criticism. So much for the rankings.
Blah, blah, blah.
More NBA Summer League: Follow all of our NBA Summer League coverage online at reviewjournal.com/summerleague and @RJ_Sports on Twitter.
Contact reporter Sam Gordon at sgordon@reviewjournal.com. Follow @BySamGordon on Twitter.