Summer League a boon to NBA, Las Vegas
Updated July 7, 2018 - 11:44 pm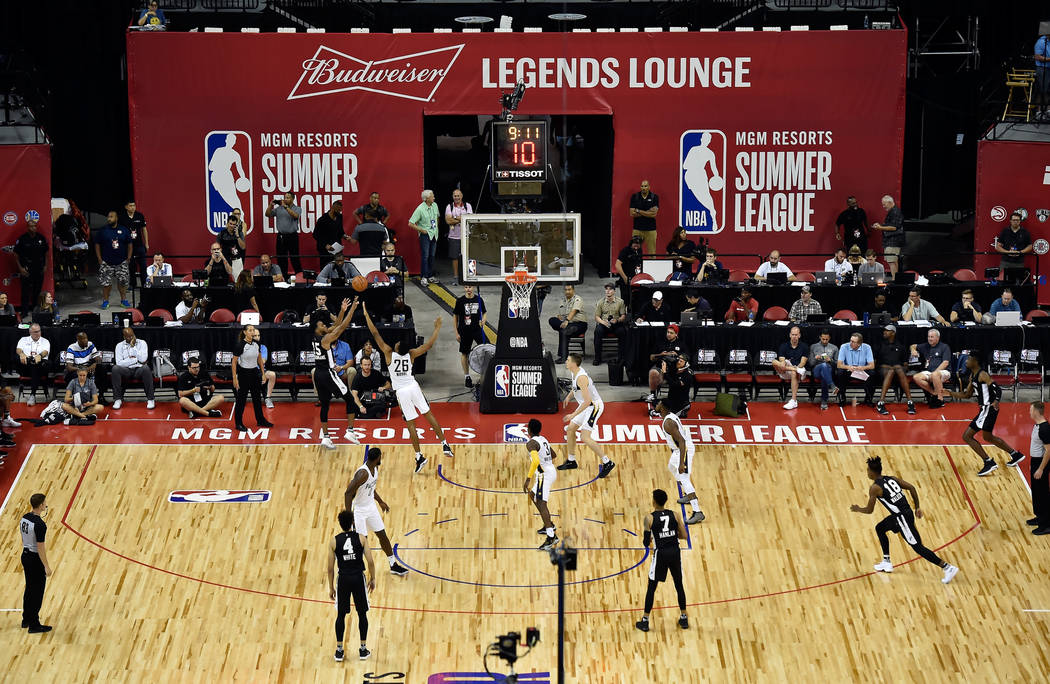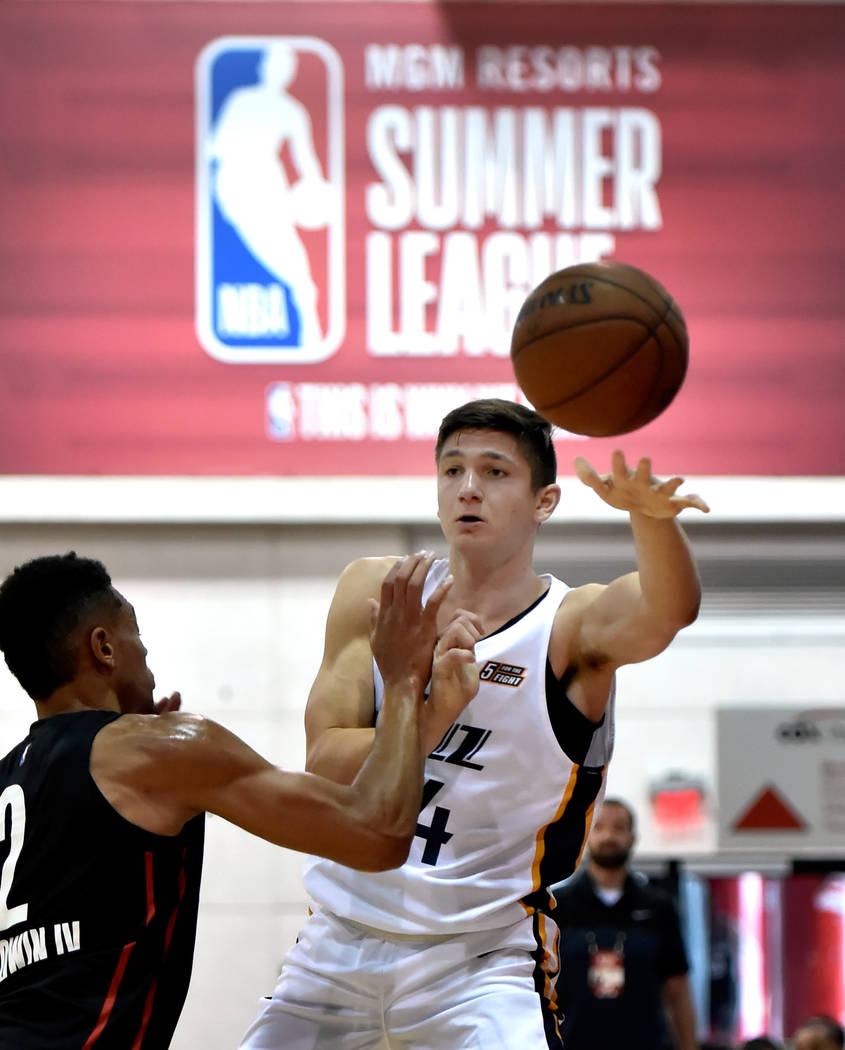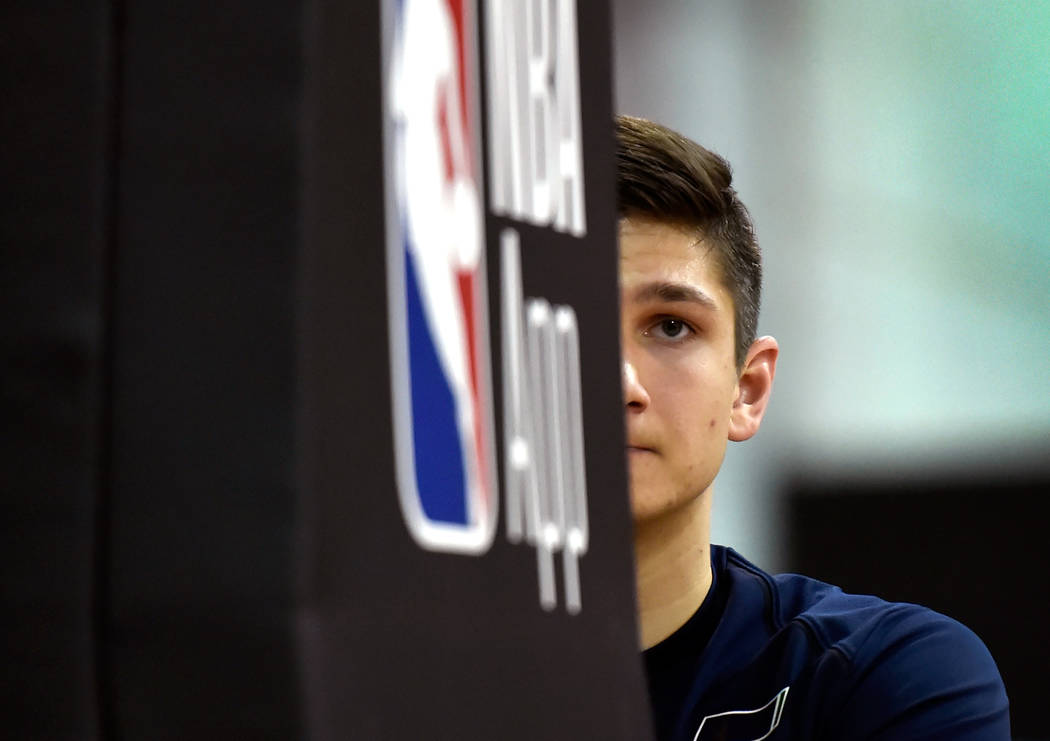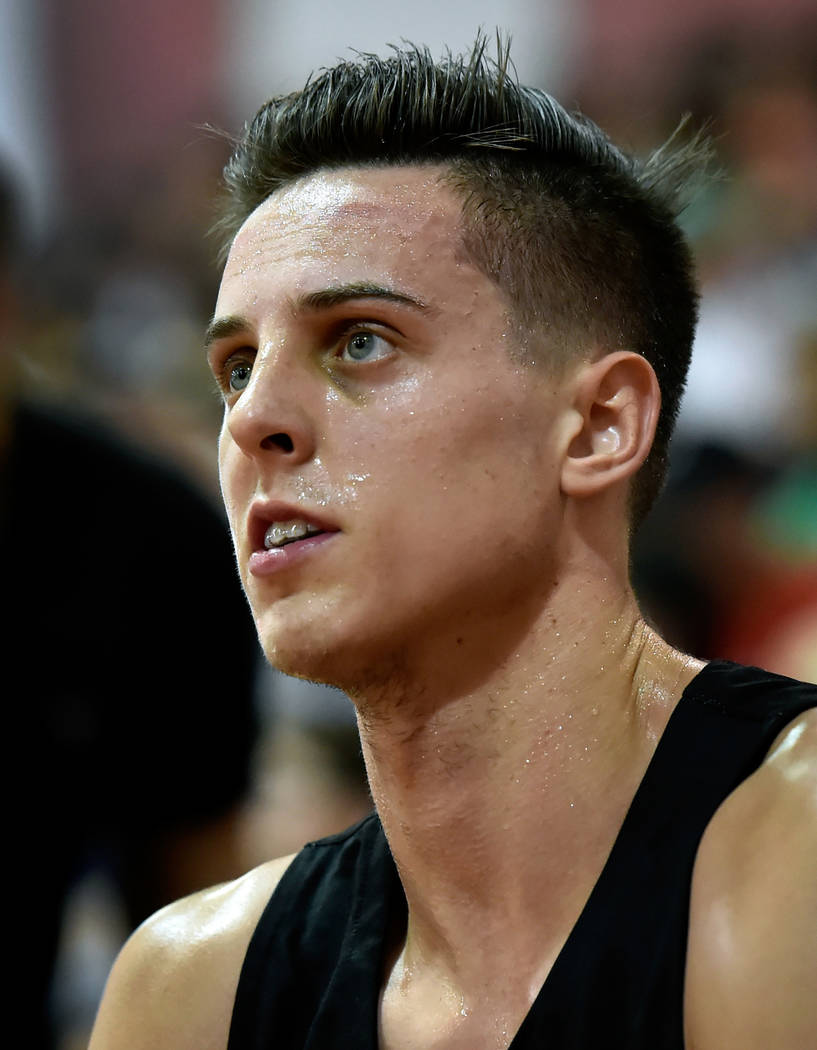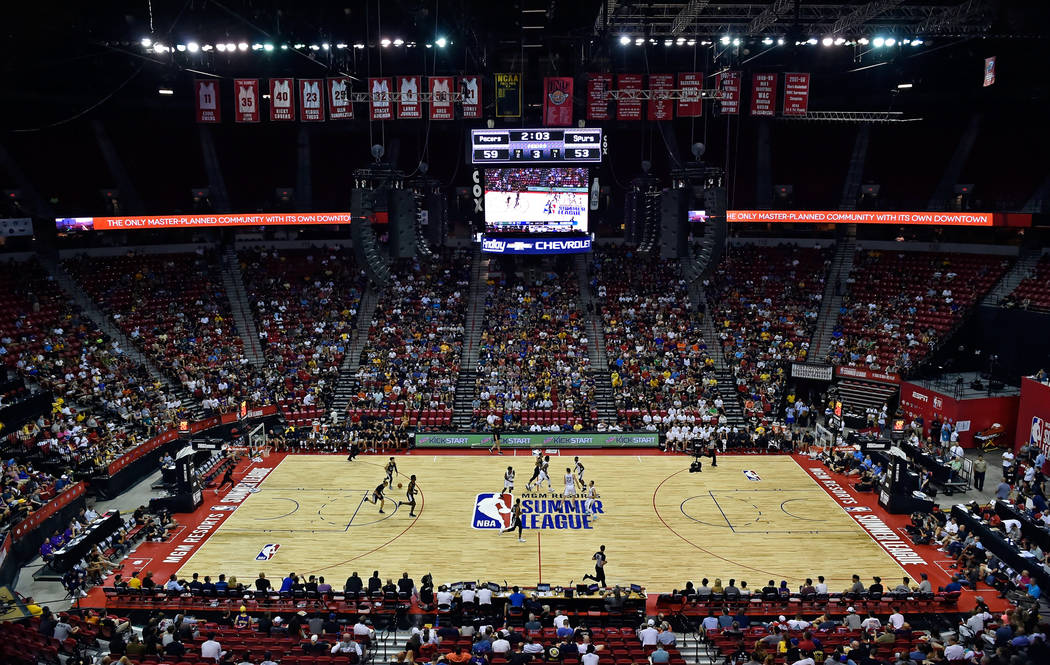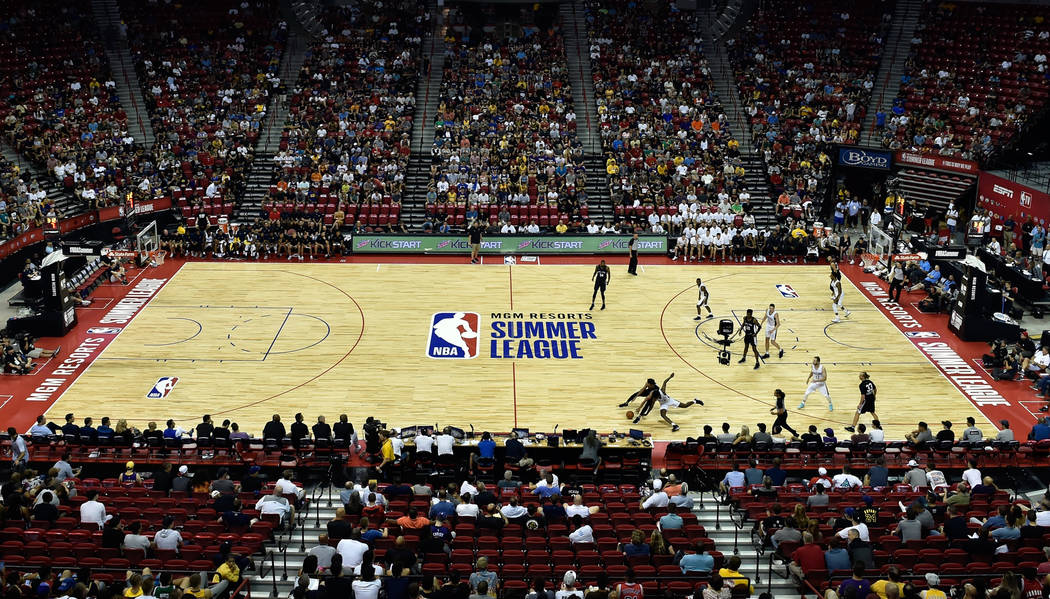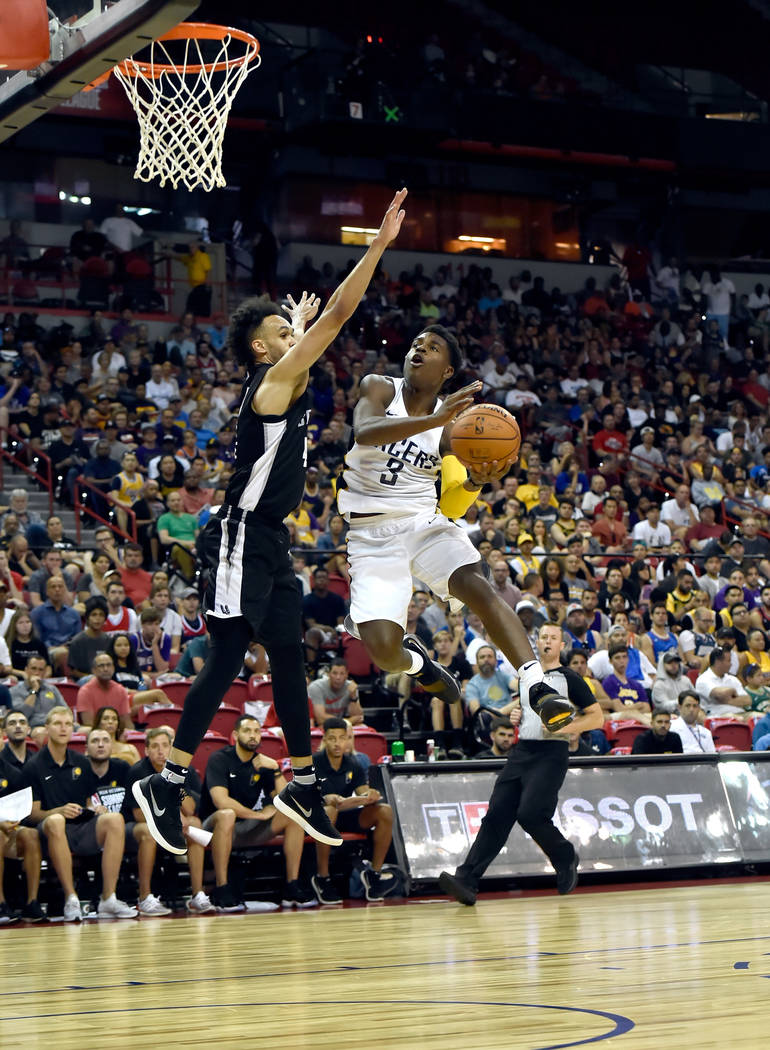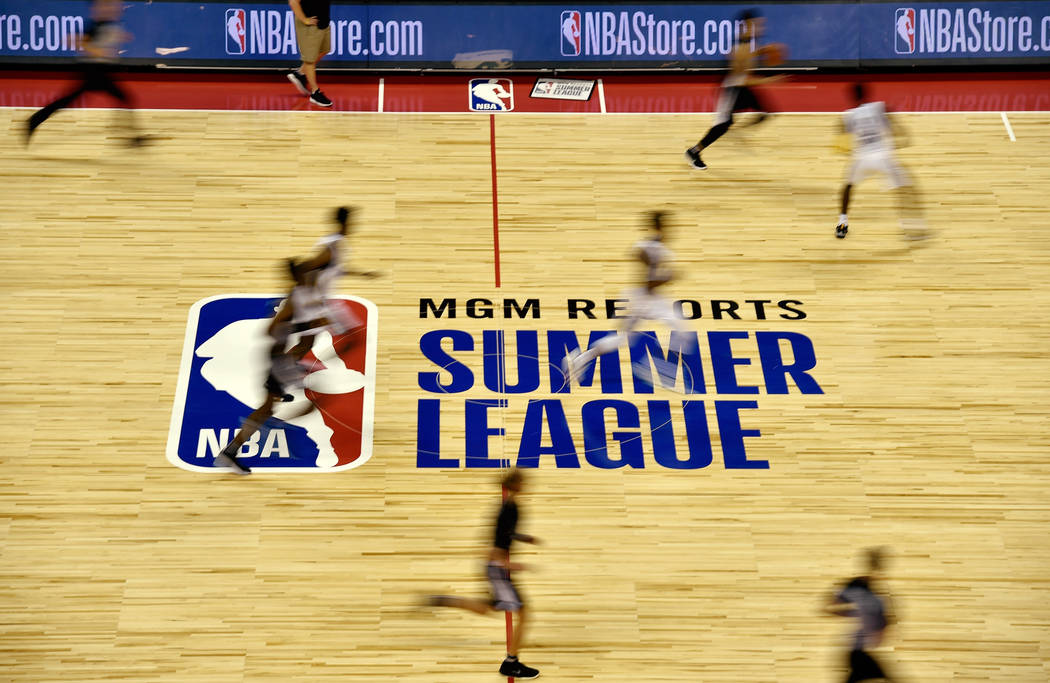 Fans began to crowd into the Thomas & Mack Center on Saturday afternoon in anticipation of seeing this year's top two draft picks, outdrawing even the evening's final game that involved Las Vegas' de facto home team.
Even though the Los Angeles Lakers were playing the nightcap, seats were difficult to come by when the Phoenix Suns played the Sacramento Kings at 4:30 p.m., a familiar yet still jarring reminder that this was interest in a Summer League game, not in the NBA regular season or playoffs.
This event, which began in 2004, has become a fixture on the Las Vegas sports calendar, its importance increasing each year. The Summer League is a business, and business is good for the NBA and Las Vegas.
"What you shoot for in an event is bringing people to the city at times where we need it," Las Vegas Events president Pat Christenson said. "Vegas has high occupancy over 95 percent (of its hotels) 80 percent of the year, but the summer is those couple of months where it could use help. The other part is the co-branding the city with the NBA. Vegas is on TV the next 10 days."
The Summer League last year delivered an estimated economic impact of $57.1 million, according to the Las Vegas Convention and Visitors Authority. That was a jump from the year before when the estimated impact was $34.7 million.
It also has caught on nationwide. Between the ESPN channels and NBA TV, viewership was up 29 percent last year, with an average of 227,000 people checking in.
The NBA for the first time has all 30 of its teams competing in Las Vegas this year, and all 82 games are being televised.
"Vegas has been a tremendous host as a city," said Kiki VanDeWeghe, NBA executive vice president of basketball operations. "You get to see these high draft picks and free agents at the Summer League. This is their first time playing in a game. It's wonderful to see how far it's come from when it started years ago."
Several reasons were given as to why the event has worked here, beginning with the fact Las Vegas as a city is such a draw.
The Las Vegas Summer League founders "pushed it to make it more of a fan event," Christenson said. "Probably about five years ago, (the NBA) looked around the media landscape, especially what the NFL was doing. The NFL was dominating the summer."
Having two arenas to stage games was another factor.
Up to 10 games are played each day between the 18,500-seat Thomas & Mack and 2,500-seat Cox Pavilion, and because both are connected by a concourse, fans can easily go back and forth.
"We'd never be able to do it (with one venue)," Summer League co-founder and executive director Warren LeGarie said. "We'd start at 6 in the morning and finish at 12 at night. Literally, it was a godsend that this happened. The configuration happened to work for us."
Mention the Summer League being a success, and LeGarie gets nervous. He doesn't like to hear such talk, and the need to continue to find ways to improve it certainly lend to, yes, its success.
"We've tried to provide what all the teams really want in the Summer League and make it first and foremost about basketball," LeGarie said. "Clearly, if things work right, people don't have a reason to leave. In addition, Vegas as the epicenter for this when they have so many other choices I think makes being here a lot easier. I think we've created a nice atmosphere of basketball."
More NBA Summer League: Follow coverage online at reviewjournal.com/summerleague and @RJ_Sports on Twitter.
Contact Mark Anderson at manderson@reviewjournal.com. Follow @markanderson65 on Twitter.