Big 12 Tournament could decide NCAA tournament fates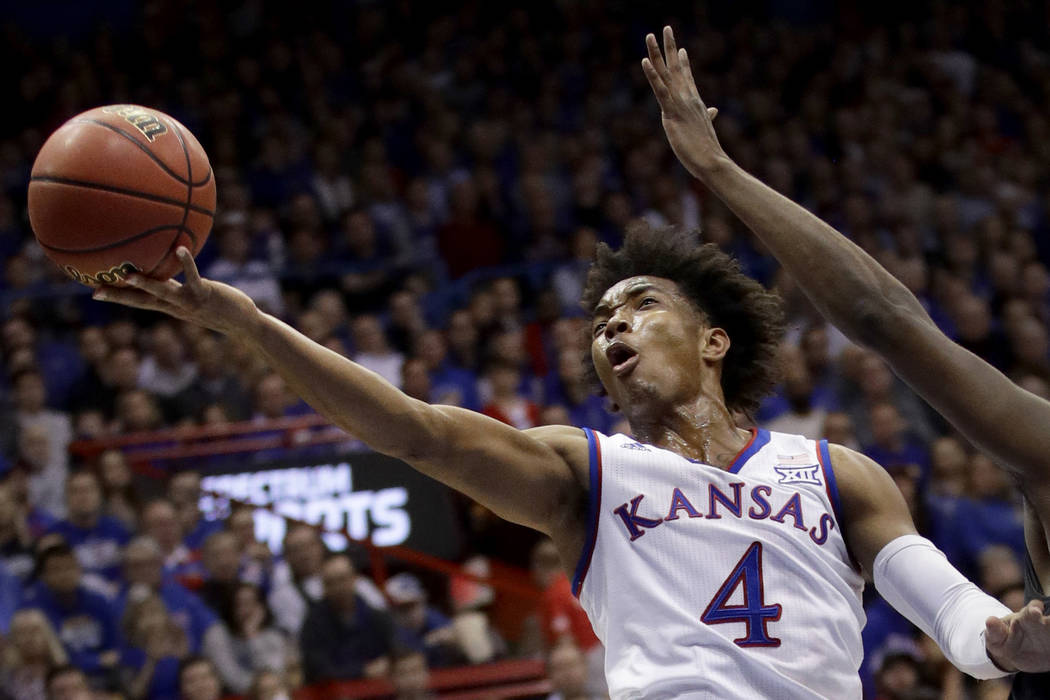 KANSAS CITY, Mo. — Texas Tech spent a good portion of the regular season leading the Big 12 standings, only to watch Kansas rally down the stretch and claim its unprecedented 14th consecutive conference crown.
The Red Raiders want another shot at the Jayhawks.
Both will have to survive two games this week to set up a third meeting at the Sprint Center.
Kansas is the top seed and the Red Raiders are second for the Big 12 Tournament, which starts with a pair of games Wednesday night but truly gets going with a quadruple-header on Thursday. It promises to be one of the most tightly contested tournaments since the league's inception, with nine teams harboring NCAA Tournament hopes — four of which would feel much better about their prospects with a couple wins.
The Jayhawks (24-7) and Red Raiders (23-8) are comfortably in the field of 68, though they still have plenty on the line. Kansas is seeking a No. 1 seed in the NCAA Tournament while Texas Tech is seeking a title.
"I'm not a second-place guy," Red Raiders coach Chris Beard said. "We're going to put ourselves in a position every year where we're going to compete for this thing. Whether we get it done or not, that depends on a lot of things. We intend to be a part of the fight. So I'm not satisfied at all.
"I am pleased," he added, "that we were part of the fight for the championship this year, in our second year … but I intend to be part of the fight in Kansas City and in the national tournament."
Even though Kansas has dominated the Big 12 for more than a decade, the tournament has been a different animal. Iowa State has won three of the past four titles, though the rebuilding Cyclones (13-17) are the only team this season that most people don't give a shot at the championship.
They play Texas on Wednesday night, while Oklahoma plays Oklahoma State in the other opening game.
The Sooners may be the best example of the brutal nature of the Big 12, which was ranked as the top RPI conference in the nation. Led by star guard Trae Young, they were ranked fourth in the nation in mid-January, but went 8-10 in the league and plummeted to the No. 9 seed for the tournament.
That puts them in that pack of four teams, all 8-10 in the league and with 18 wins overall, that are trying to solidify their NCAA Tournament hopes ahead of Selection Sunday.
"Some of us have more bruises than others, but I think the Big 12 is the strongest conference from top to bottom in America," said Oklahoma State coach Mike Boynton, whose Cowboys (18-13) are also trying to play their way into the dance. "I'm not sure if it's close."