Breaking down the NCAA Tournament West Region final
Updated March 24, 2017 - 7:05 pm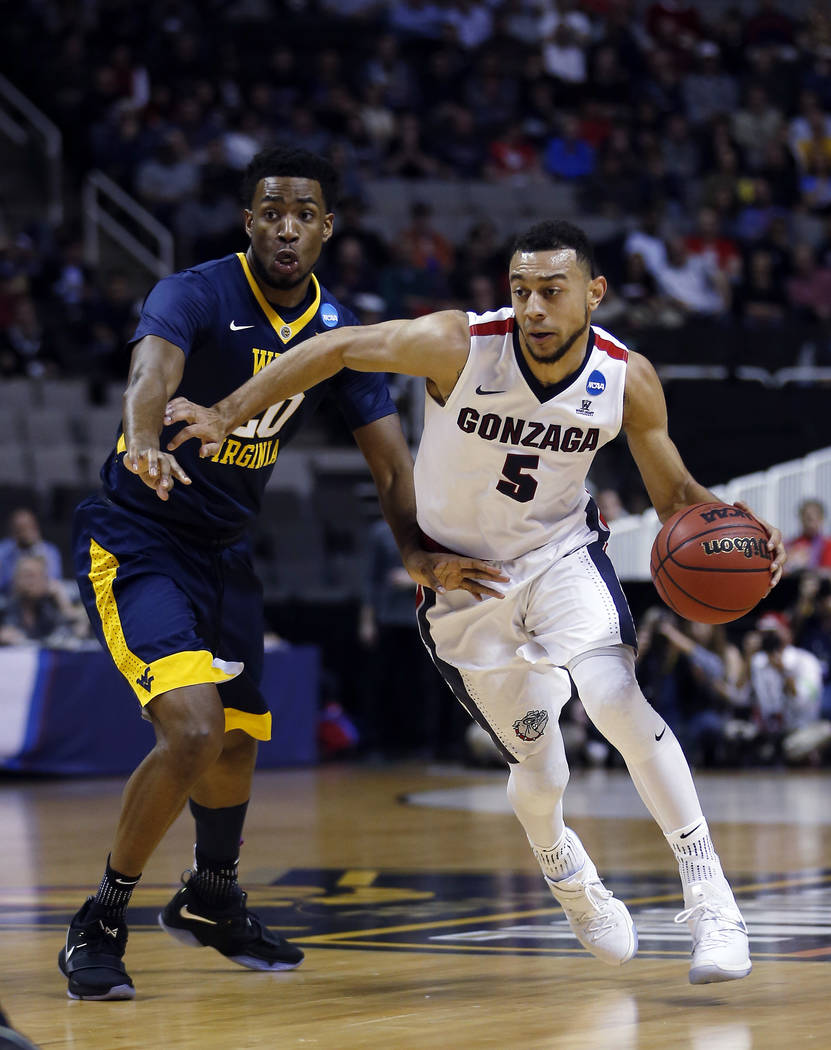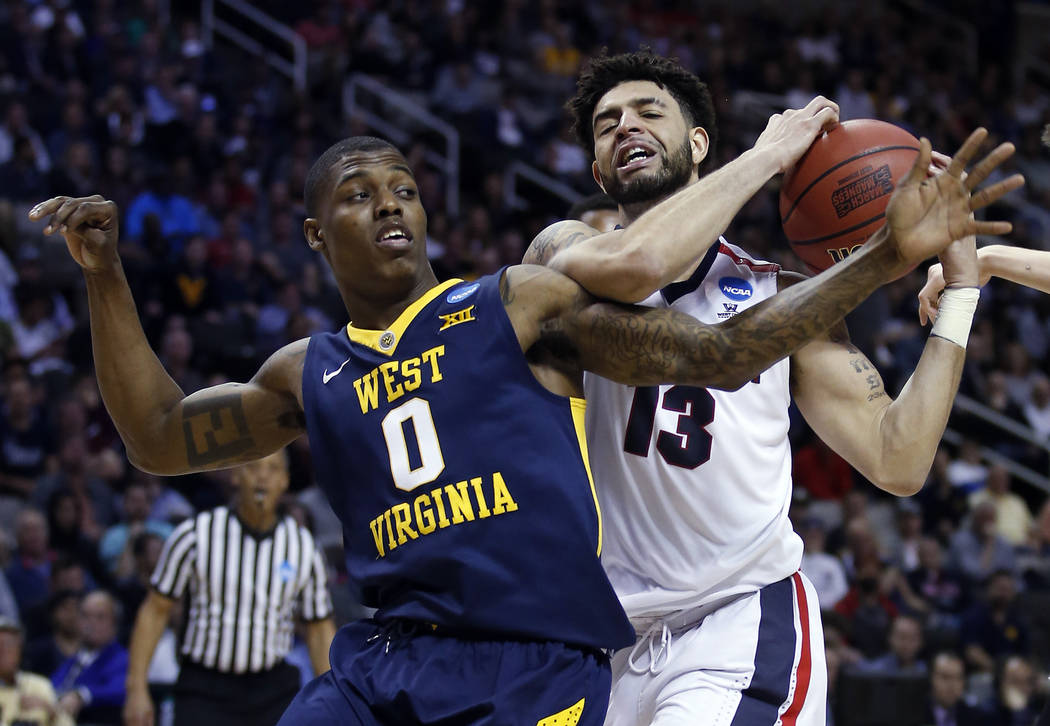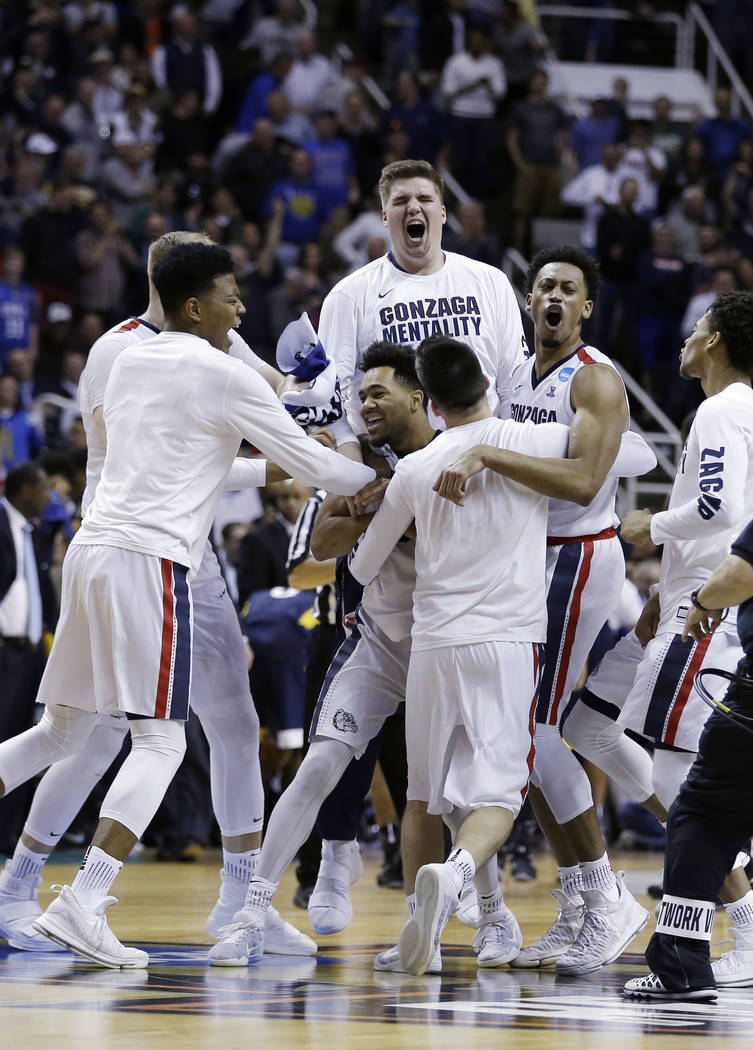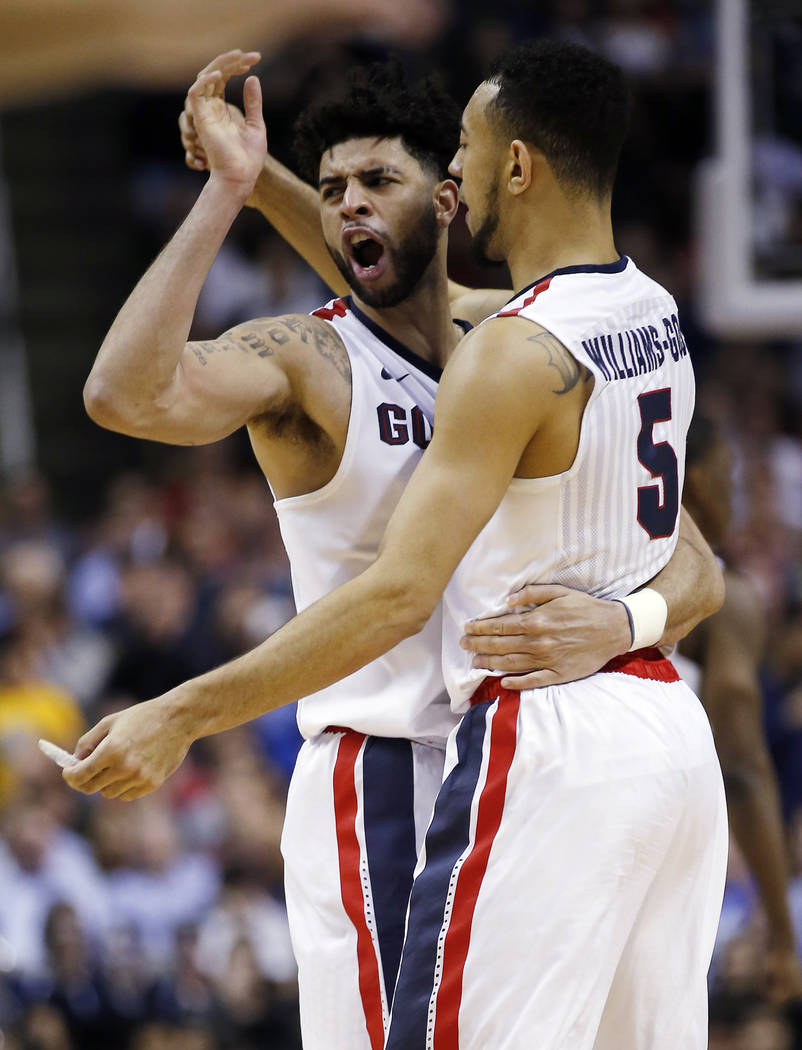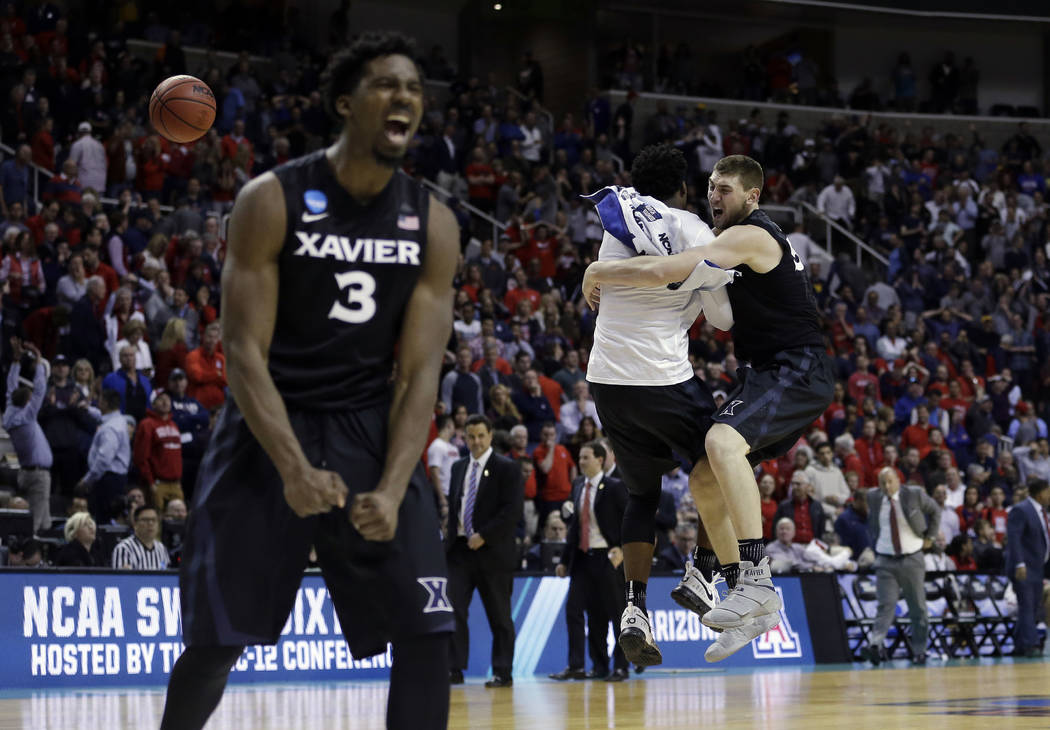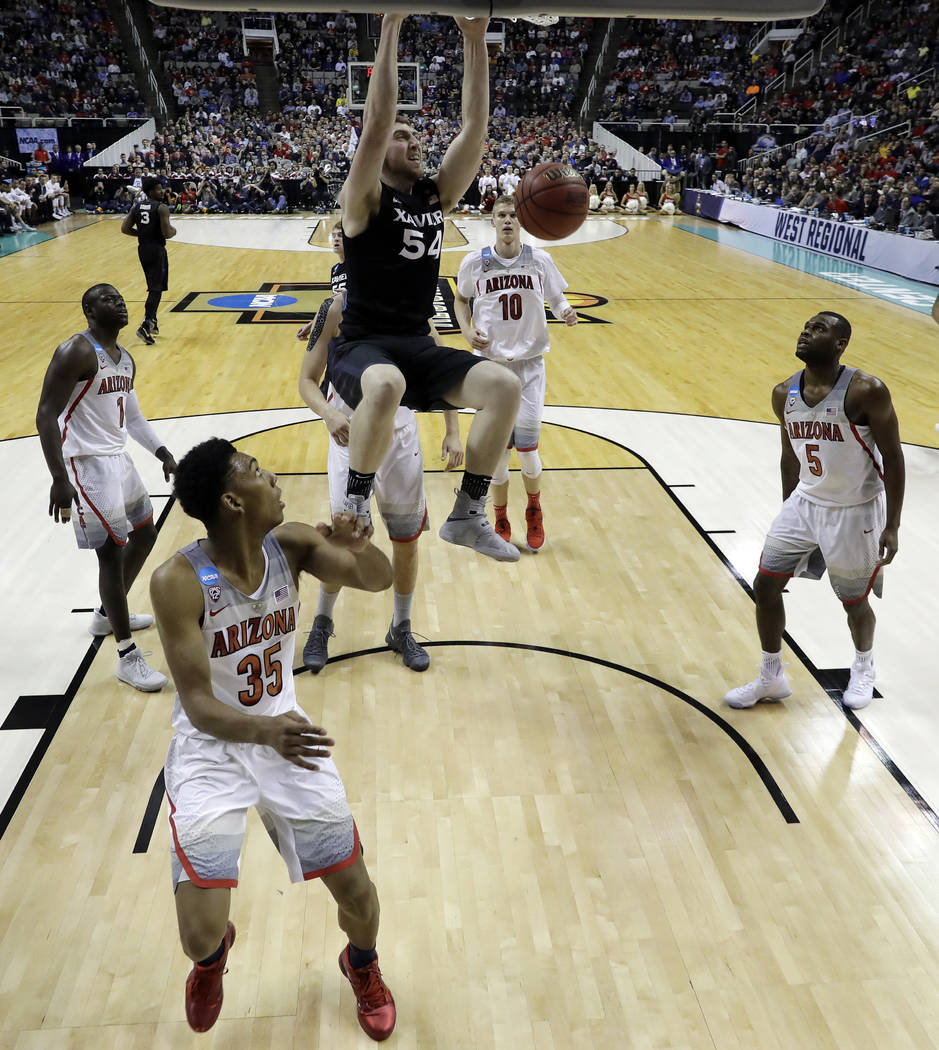 Who: No. 1-seeded Gonzaga (35-1) vs. No. 11 Xavier (24-13)
What: West Region final
When: 3:09 p.m. Saturday
Where: SAP Center, San Jose, California
TV/Radio: TBS; KWWN (1000 AM, 100.9 FM)
Line: Gonzaga -8½; total 145½
Series: Gonzaga leads 3-1, winning the most recent meeting at Xavier in 2011.
How they got here: Gonzaga beat three teams (South Dakota State, Northwestern and West Virginia) by an average score of 69-59. Xavier toppled higher seeds in Maryland, Florida State and Arizona, averaging 80 points along the way.
Backcourt: You saw Thursday how Arizona struggled to score for stretches against Xavier's zone, how the Wildcats never consistently solved all the mixing and matching the Musketeers offer with 1-3-1 and 2-3 looks. Nigel Williams-Goss had a forgettable game against West Virginia in the Sweet 16, and the Gonzaga point guard and Findlay Prep product needs to be far better recognizing what Xavier is doing defensively and how best to attack it. The Zags have to make shots. Xavier allows an average of 7.5 3s, and Gonzaga probably needs to make more. This is where Thursday's hero, senior Jordan Mathews, can prove big again from deep. Xavier has one of the hottest players remaining in the tournament in junior forward Trevon Bluiett (25.0 ppg average in three games), and Malcolm Bernard, JP Macura and Kaiser Gates are an upper-level supporting cast. Edge: Xavier.
Frontcourt: Gonzaga allowed 20 offensive rebounds against West Virginia, but those resulted in only 19 points. Xavier was outrebounded by Arizona 35-27, which surprised most given how good the Musketeers are on the boards. Second-chance points could go a long way in them knocking off the Zags. But first, Xavier needs to deal with Przemek Karnowski, because 7 feet 1 inch and 300-plus pounds is a load. Xavier's zone could contain Karnowski on one end, but issues arise when your own team attacks the rim and the Gonzaga giant awaits. Zach Collins played like a confused freshman against the West Virginia press, but the Bishop Gorman High alumnus gets another chance to impose his 7-foot frame against undersized players. Sean O'Mara hit the game-winning layup for Xavier against Arizona, and the 6-10 junior has put together a nice March as the lone Xavier starter with any true size for his position. He needs to be even better in this one. Edge: Gonzaga.
Possible unsung hero: Collins. He played 16 minutes Thursday and offered just one point and four rebounds, but his skill set could find holes from the post against Xavier's zone. He is versatile enough to stretch defenders and would be a tough guard when flashing to the high post to either create offense for himself or find open shooters.
Did you know?: Smarts count. Xavier has a list of 100 consecutive men's basketball seniors that have graduated dating to the 1985-86 season.
Key stat: Through three NCAA games, Gonzaga is limiting opponents to 28 percent shooting in the first half, including 14 percent on 3s.
Quote to note: "I know people want to box you in as (non-Power 5s), but with these two programs, the amount of money and resources Xavier and Gonzaga have put up compared to some of the middling teams in Power 5s, it's apples and oranges. And that is why both programs have been able to sustain a whole lot of success recently." — Xavier coach Chris Mack.
Bottom line: Maybe the whole earth-is-flat thinking of Kyrie Irving fits. Otherwise, Xavier would have fallen off by now. It's tough to get past an opening line of Gonzaga minus-8½, and you have to believe the Zags might never have a better chance as this — playing in the West as a 1 seed against an 11 — to reach the Final Four. It's difficult to believe Xavier can shoot as well (53 percent) as it did Thursday against Arizona. It's also hard to think Gonzaga's guards will struggle to the point they did against West Virginia. Picking against Cinderella in March can be humbling, but usually not this late in the ball.
Prediction: Gonzaga 74, Xavier 67.