Lady Rebels await NCAA Tournament destiny after historic season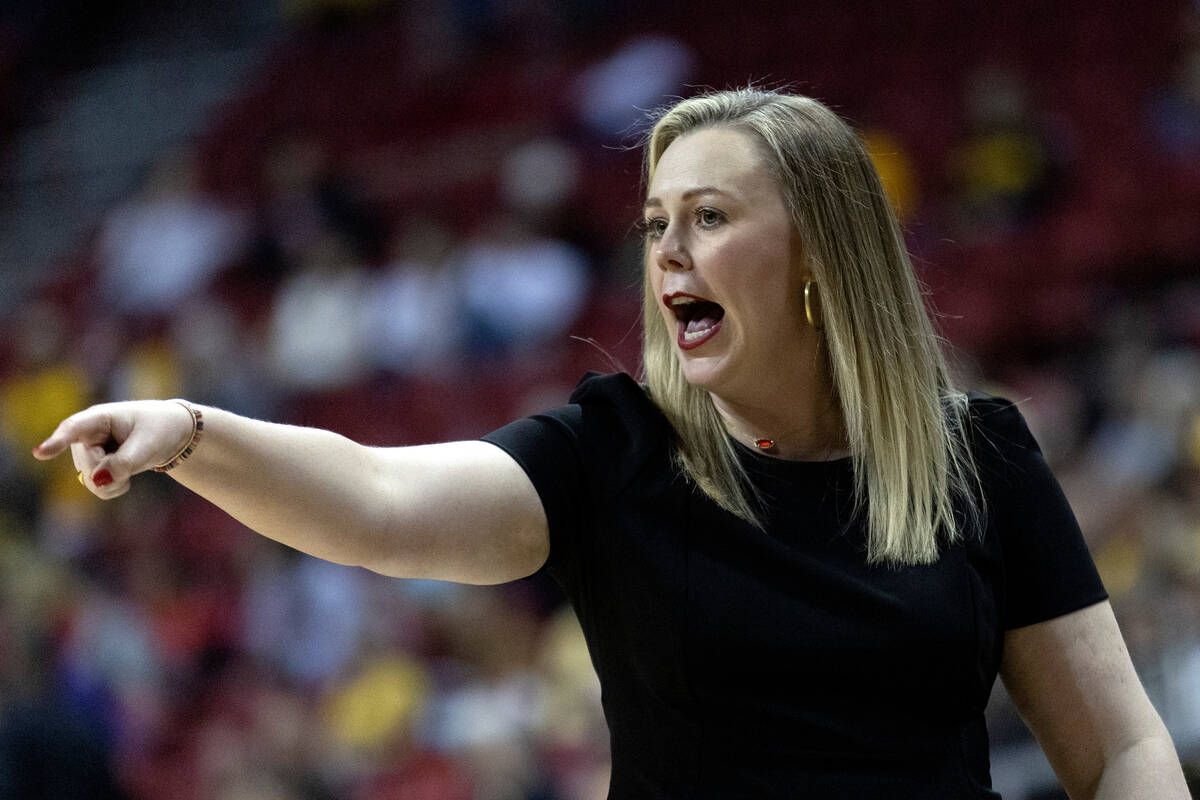 Lindy La Rocque is normally more than generous with her words. The UNLV women's basketball coach is happy to talk about the Lady Rebels, basketball in Las Vegas and her plans for the future.
So her silence tends to speak volumes.
Following the Mountain West tournament championship game on Wednesday — which top-seeded UNLV comfortably won 71-60 against No. 2 Wyoming — La Rocque was asked where she thought her team should be seeded for the NCAA Tournament.
For almost 10 seconds, she pondered the question before finally answering with one word.
"Nope."
No. 21-ranked UNLV's historic season will continue. The Lady Rebels (31-2) have already secured an automatic bid to the NCAA Tournament after winning the Mountain West tournament for a second consecutive season, taking most of the suspense out of Sunday's selection show.
Instead, they wait to hear where they'll play and who they'll face in the first round.
The NCAA women's bracket will be revealed at 5 p.m. Sunday on ESPN. UNLV will host a free public watch party at the Strip View Pavilion inside the Thomas & Mack Center beginning at 4 p.m.
"I think we're really confident in who we are," La Rocque said. "We know who we are, we know how we want to play, we're excited, we have a lot of great talent.
"I'm excited to see what Sunday brings."
UNLV's season has been full of milestones. The Lady Rebels won consecutive conference tournament titles for the first time and have the most wins in a season in program history.
UNLV's 22 straight victories are tied for second-longest active winning streak in the nation, trailing only No. 1 South Carolina (38).
However, UNLV has been consistently slotted as a No. 12 seed in the NCAA Tournament. That's despite giving Arizona, then the reigning NCAA Tournament runner-up, everything it could handle before losing 72-67 as a No. 13 seed in the first round of last year's tournament.
La Rocque said that experience will help the Lady Rebels prepare for the unique rigors of the NCAA Tournament.
"None of them had ever done it except for me," La Rocque said. "Now they have, so you know a little bit of the cadence of the scheduling or the travel — that's probably going to be crazy — or just the selection show so you're not so caught off-guard by every turn."
UNLV has most commonly been projected to face Oklahoma, a No. 5 seed, though the location has changed several times. The Lady Rebels have been slotted in for first-round games in Boulder, Colorado; Tucson, Arizona; Ann Arbor, Michigan; Austin, Texas; and Columbus, Ohio, at various times this season.
ESPN's most recent Bracketology projection has UNLV playing in a pod hosted by No. 4 seed UCLA in Los Angeles.
"This year, we're going to come out 10 times stronger," Mountain West tournament MVP Desi-Rae Young said. "(La Rocque) said it: People should be mad they're playing us. People should be fearful of us, because we're coming in with an aggression we didn't have that much last year."
Contact reporter Andy Yamashita at ayamashita@reviewjournal.com. Follow @ANYamashita on Twitter.
NCAA Tournament selection shows
Sunday
Men: 3 p.m., KLAS-8, KWWN (1100 AM, 100.9 FM)
Women: 5 p.m., ESPN