Lonzo Ball's dad blames UCLA's NCAA Tournament loss on '3 white guys'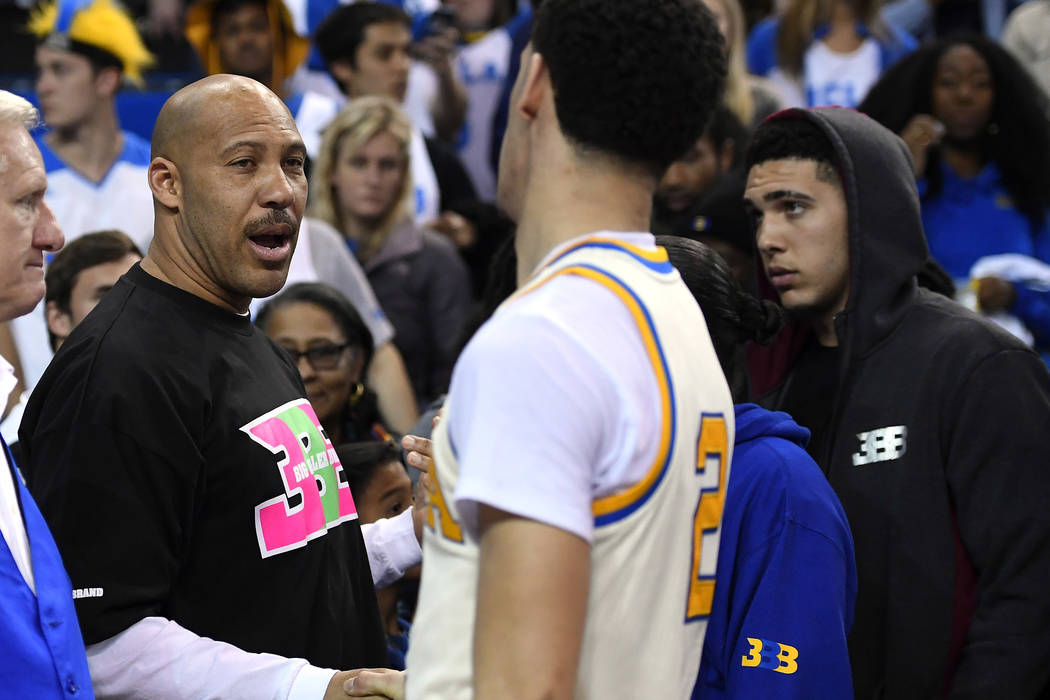 LOS ANGELES — The father of UCLA star Lonzo Ball says the Bruins lost in the NCAA Tournament because "three white guys" couldn't pick up the slack after his son injured his hamstring.
LaVar Ball tells Southern California News Group that "realistically you can't win no championship with three white guys because the foot speed is too slow." The comment appears to be a reference to UCLA starters T.J. Leaf, Bryce Alford and Thomas Welsh.
Ball says his son "popped his hamstring" during the loss to Kentucky in the round of 16. Lonzo Ball never mentioned the injury publicly, but his father says "he's never going to make excuses."
Lonzo Ball is projected to be a top pick in this year's NBA draft.