NCAA East Region preview: Blue bloods aim for Madison Square Garden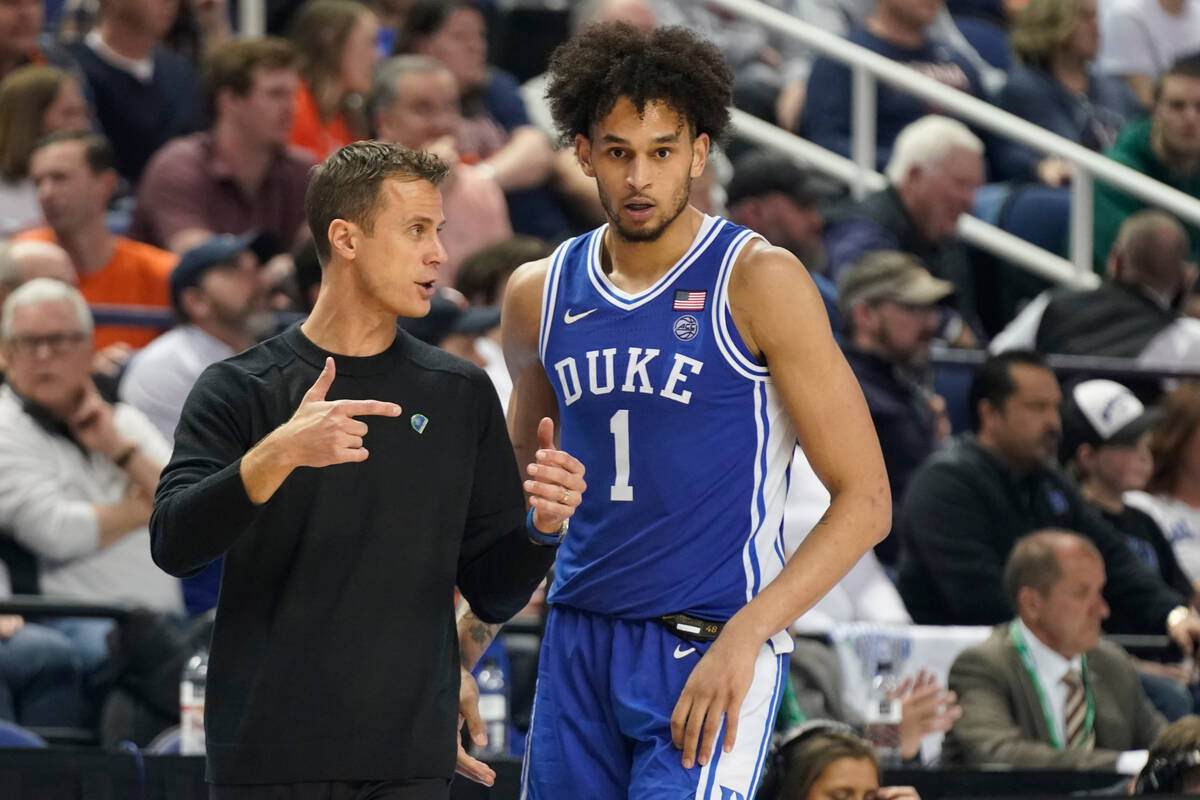 Blue Devils top blue bloods trying to make it to mecca
Imagine looking at this bracket a decade ago and seeing Michigan State, Duke and Kentucky all in the same region — and none is the top seed. This is one of the most loaded quadrants the tournament has seen, at least in terms of name value.
Throw in top-seeded power Purdue, and it's only fitting the semifinals and finals of the East will be settled at Madison Square Garden in New York.
One of the storylines to watch will be how Duke performs in its first postseason of the post-Mike Krzyzewski era. In his first season on the job, Jon Scheyer was able to get his team through some murky waters to have them peaking at the right time.
Duke has won its last nine games, including an impressive run through the ACC tournament. The Blue Devils are 17-1 with their full roster available and are now healthy at the most important point of the season.
"There hasn't been a season that I've been a part of, whether it's as a player or as a coach, that hasn't had those ups and downs," Scheyer said. "It's a matter of the timing of them and the circumstances."
This might be a good time to note the Blue Devils' archrivals at North Carolina, a program that could fit in with some of the names in this region, made history this year as the first preseason No. 1 to fail to qualify for the bracket.
Four players to watch
Zach Edey, Purdue: The massive center — 7 feet 4 inches tall and more than 300 pounds — began his career as an intimidating presence, but he could be bodied out of the game on both ends of the floor and often found himself in foul trouble when he was able to play long enough through fatigue issues. That's not the case anymore. Edey has grown into his body and moves well. He averages 22.4 points and 12.8 rebounds while shooting 60.6 percent from the floor and is a matchup nightmare for every team in the field.
Oscar Tshiebwe, Kentucky: The only player in the country to average more rebounds per game (13.1) than Edey. Tshiebwe made it a stated goal to lead the nation in the category when he became the first Wooden Award winner to return to school for another year since 2008, and he did just that.
Keyontae Johnson, Kansas State: His story could have ended much differently. Johnson collapsed on the floor in cardiac arrest during a game early in the 2020-21 season when he played for Florida. He was cleared to return to action this year, transferred to Kansas State and has led an unexpected resurgence for the program. He averages 17.7 points and shoots 42 percent from 3-point range.
Max Abmas, Oral Roberts: Two years after a Sweet 16 run that captured the nation's attention, Abmas and the Golden Eagles are back. The guard remains one of the nation's most prolific scorers at 22.2 points per game.
Three potential matchups
Kentucky vs. Providence, first round: OK, so this isn't a potential matchup; this one is happening right off the bat. But it's intriguing. Bryce Hopkins was one of the jewels of the 2021 recruiting class at Kentucky, but decided to transfer after seeing a limited role as a freshman. Where did he end up? Yup, Providence. He is averaging 16.1 points, 8.5 rebounds and 2.3 assists in nearly 35 minutes per game as the motor that drives the Friars.
Purdue vs. Marquette, Elite Eight: The top two teams in this region already played once this season, with the Boilermakers pulling out a 75-70 home win in November. Both teams are different now, but Marquette's full-court press against Purdue's young backcourt could make this a wild matchup to determine one of the Final Four participants.
Duke vs. Kentucky, Elite Eight: This is more of a long-shot regional final, but certainly not out of the question. The programs have changed over the years, but the history is undeniable. This potential meeting would happen in the regional final, the same round as "The Shot" by Christian Laettner that sent Duke to the Final Four in 1992.
Two bracket busters
Florida Atlantic: Coach Dusty May's Owls are in the top 36 nationally in adjusted offensive and defensive efficiency. They score nearly 80 points per game despite not playing at a breakneck pace, and the computers love their resume, as Florida Atlantic finished No. 13 in the NET rankings. Led by Johnell Davis, the Owls will be a tough out for anyone. The only real question is their level of competition, but Florida Atlantic has handled its business in a way that makes it appear ready for anything.
Oral Roberts: Abmas steers the ship, but the Golden Eagles are so much more than just one star guard. Connor Vanover swats shots all over the place and has played in the SEC and Pac-12, so the 7-5 center will be just fine on the big stage. His defense often spurs the running game for a team that averages 84.2 points, good for third in the nation.
Last team standing: Purdue
On paper, this region looks great with all the big names. Duke is a legitimate threat the way it is playing with its full roster, and Kentucky is a roller coaster that can beat anyone on its good nights. Tennessee, however, will find it very difficult to overcome the loss of Zakai Zeigler. Edey might be enough of a problem for opponents to carry the Boilermakers to their first final Four since 1980.
Adam Hill Las Vegas Review-Journal
Teams in region
1. Purdue
2. Marquette
3. Kansas State
4. Tennessee
5. Duke
6. Kentucky
7. Michigan State
8. Memphis
9. Florida Atlantic
10. Southern California
11. Providence
12. Oral Roberts
13. Louisiana
14. Montana State
15. Vermont
16. Texas Southern/Fairleigh Dickinson