Syracuse handles Dayton, advances to Second Round with 70-51 win
March 18, 2016 - 11:01 am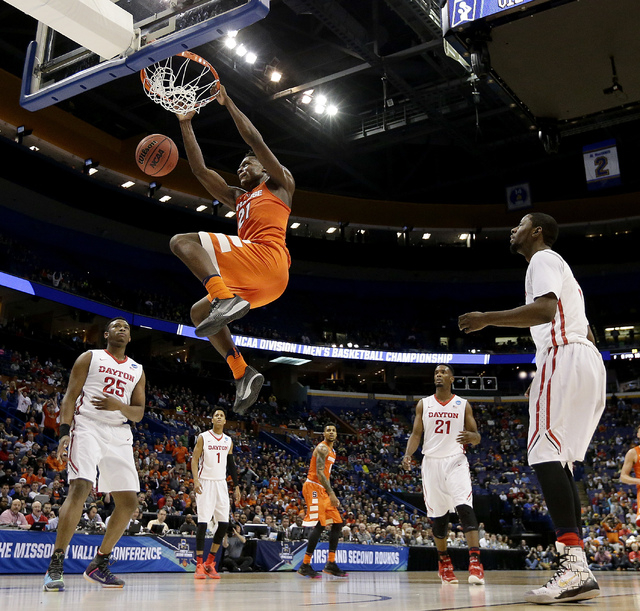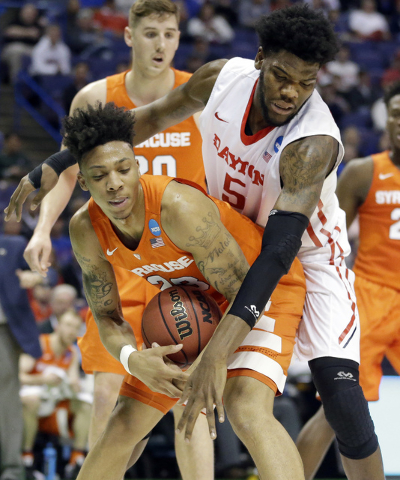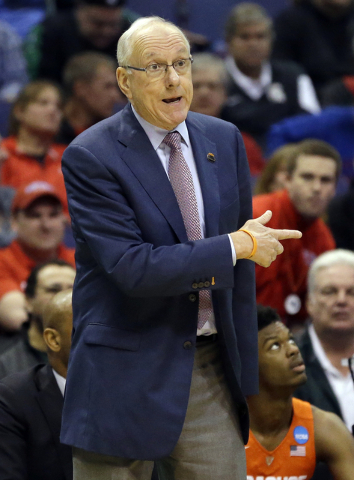 ST. LOUIS — Malachi Richardson scored 21 points, Syracuse stumped seventh-seeded Dayton with its trademark zone and the No. 10 seed Orange rolled to a 70-51 victory in their return to the NCAA Tournament on Friday.
Tyler Roberson added 10 points and 18 rebounds for Syracuse (19-13), which was banned from the field last season following an NCAA investigation into academic misconduct and improper benefits.
The Orange looked back at home in the first round of the Midwest Regional.
Tyler Lydon had 14 points, Trevor Cooney had 13 and Michael Gbinije added 10 as Syracuse advanced to play No. 2 seed Michigan State or No. 15 seed Middle Tennessee State on Sunday.
Charles Cooke led the Flyers (25-8) with 14 points, but he was just 2 of 9 from beyond the arc, as the regular-season Atlantic 10 champions shot 32 percent from the field.
The day began with tournament organizers scrambling to find nets when those sent to the site weren't regulation size. They ultimately poached a couple from Fontbonne University an hour before the tip.
Perhaps they should have checked the circumference of the rims, too.
Syracuse missed eight of its first nine shots. Dayton wasn't a whole lot better. And two teams that pride themselves on defense set offense back a couple decades with their air-balls and missed dunks.
Richardson finally got on track for the Orange, pushing them to a 30-28 halftime lead.
Their vaunted zone continued to bewilder Dayton in the second half, though the Flyers weren't much better when left all alone. One of the poorest foul-shooting teams in the tournament missed four free throws in quick succession, allowing Syracuse to extend its lead to 39-29 with 15 minutes left.
No number of timeouts called by Dayton's Archie Miller could turn the momentum.
The advantage reached 53-33 on Cooney's 3-pointer midway through the second half. The way Dayton was shooting it — 2 for 14 in the second half at that point — it felt as if the game was over.
The Orange coasted the rest of the way to give Jim Boeheim a winning tournament return.
Their longtime coach was at the center of the NCAA investigation, which resulted in the loss of more than 100 of his victories. The school was also docked eight scholarships and Boeheim was forced to sit out nine games, only to come back and lead the Orange back onto the tournament bubble.
After slipping into the field on Selection Sunday, they showed they belong.