Villanova continues domination, leaves Kansas in its dust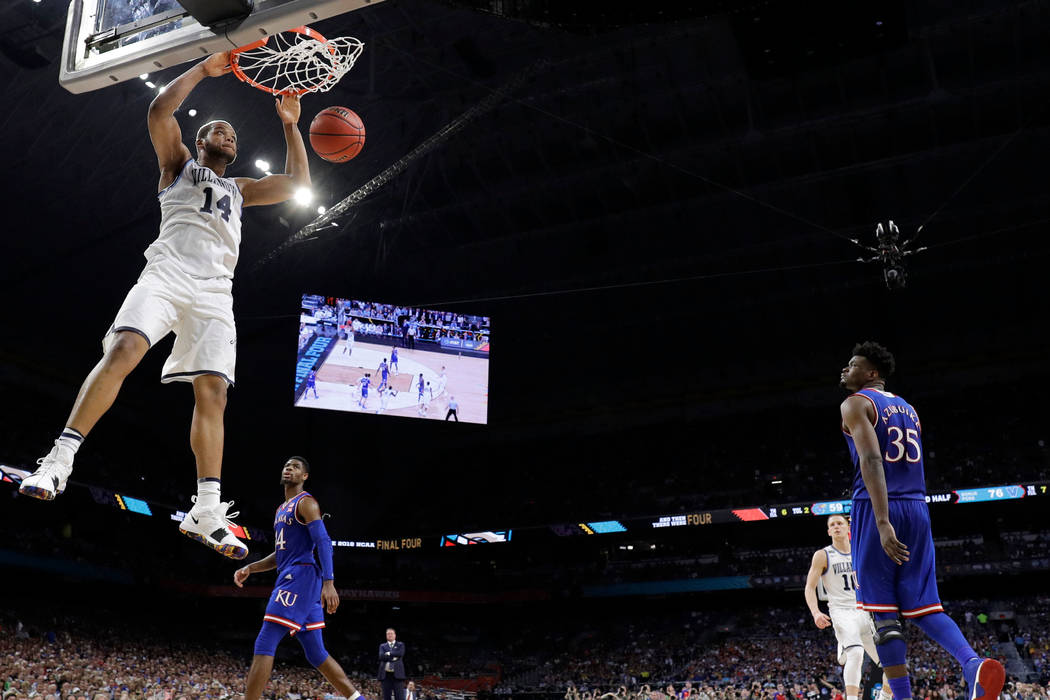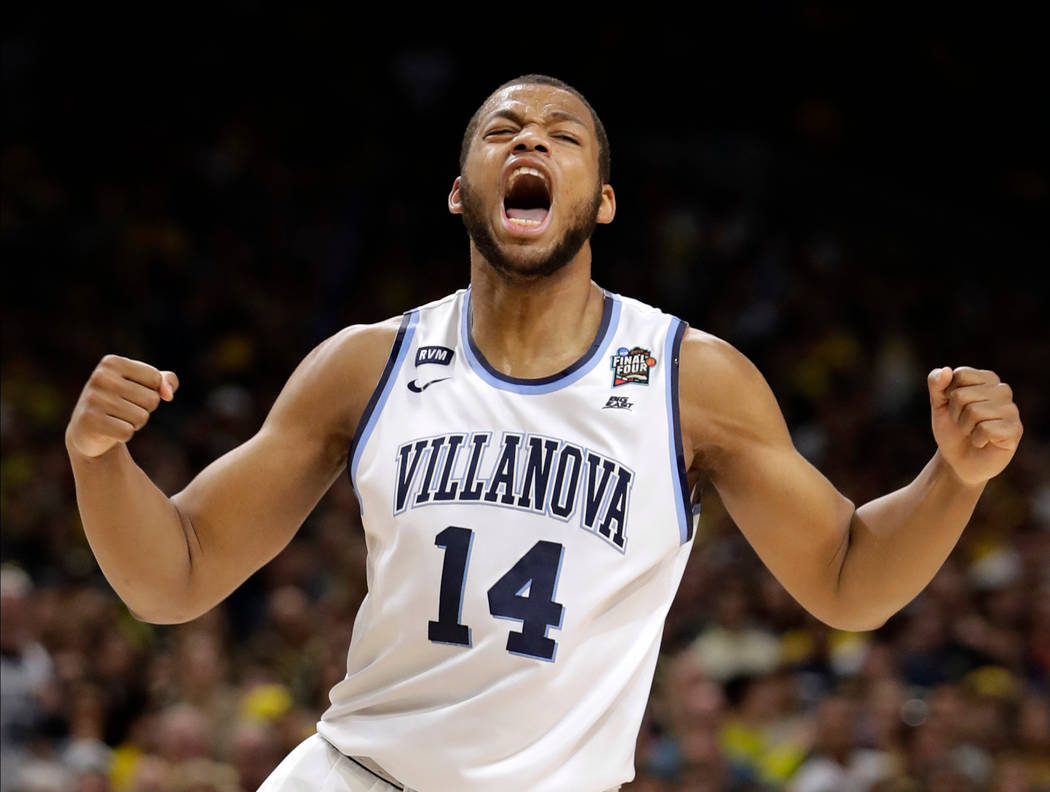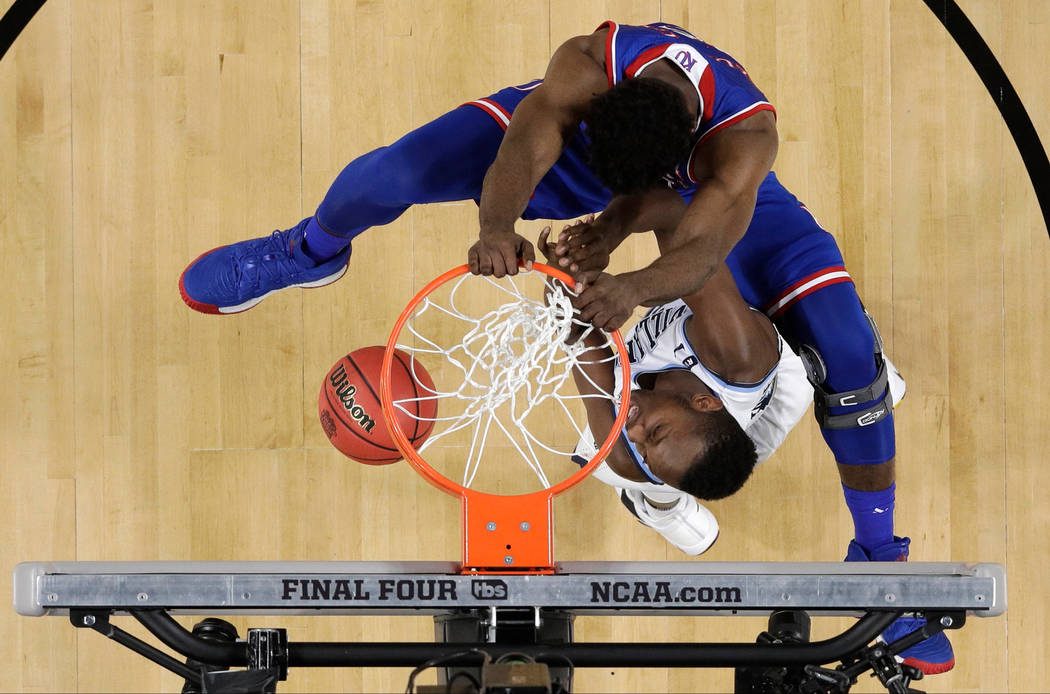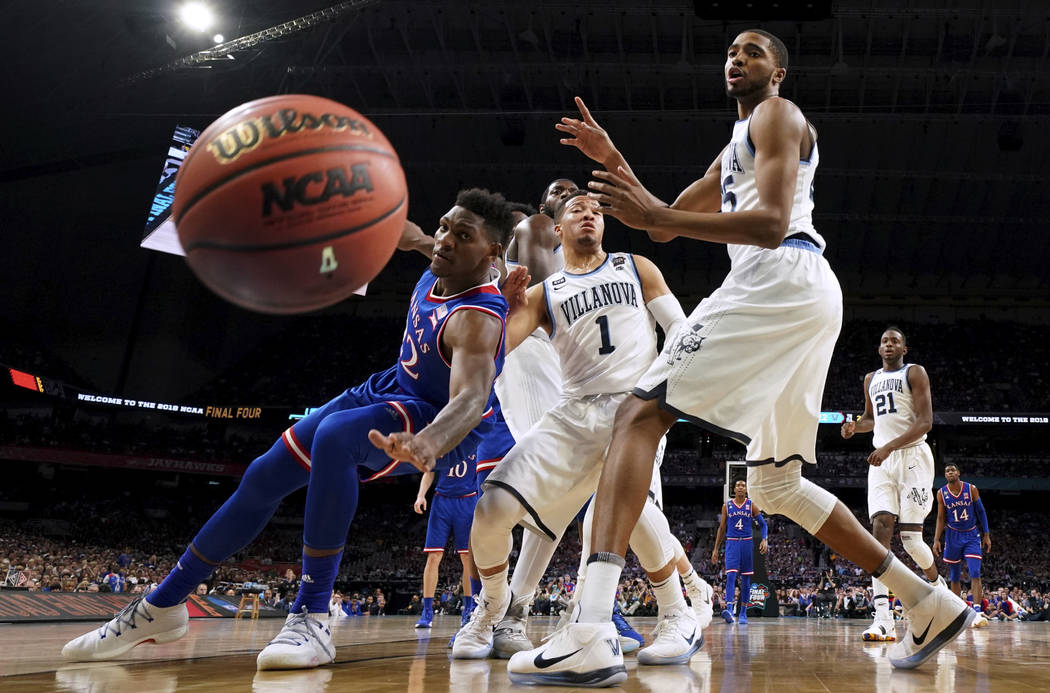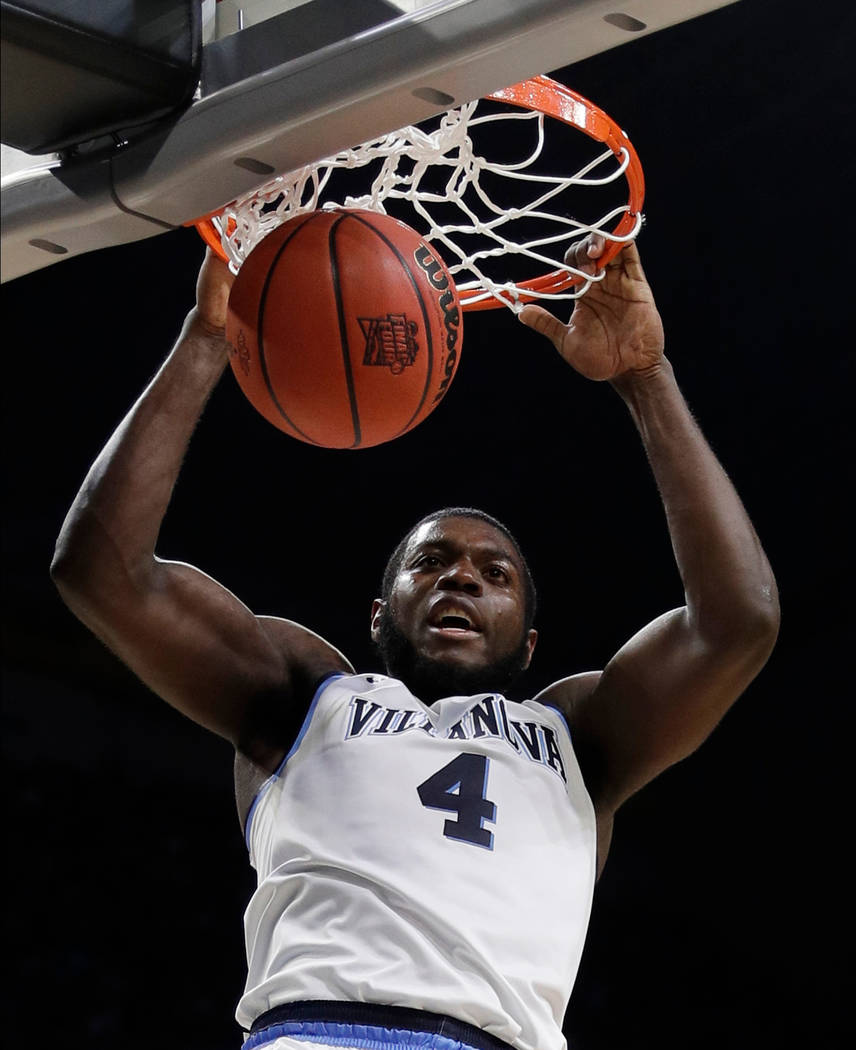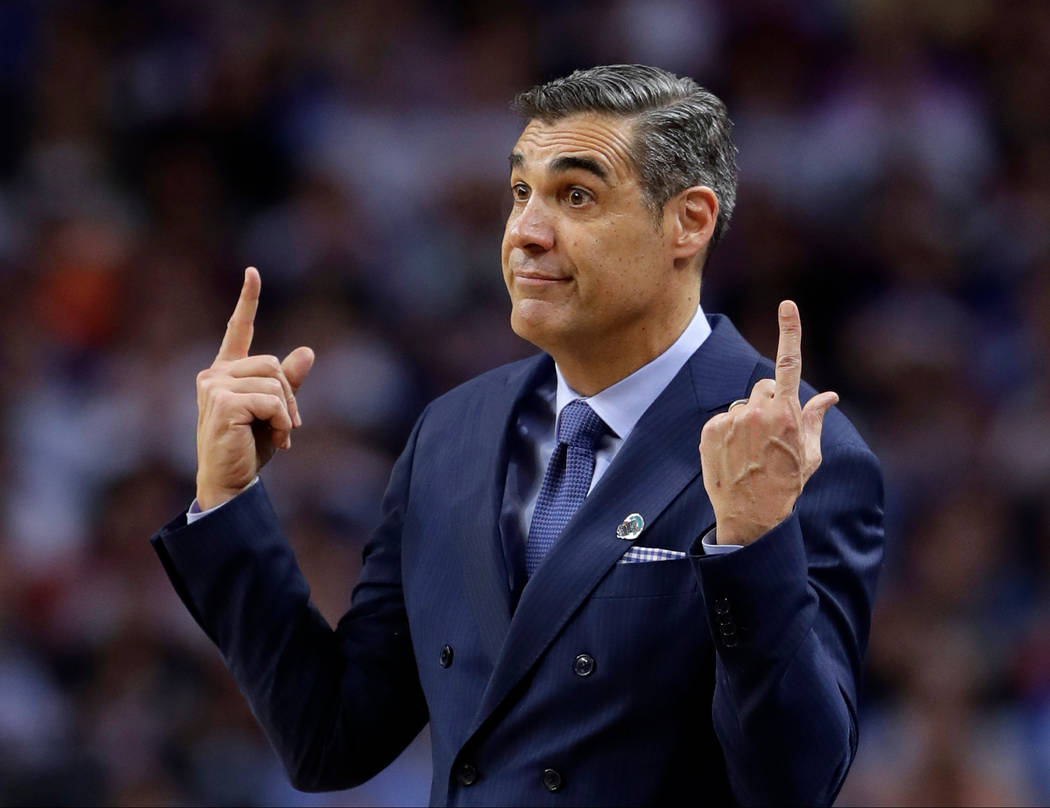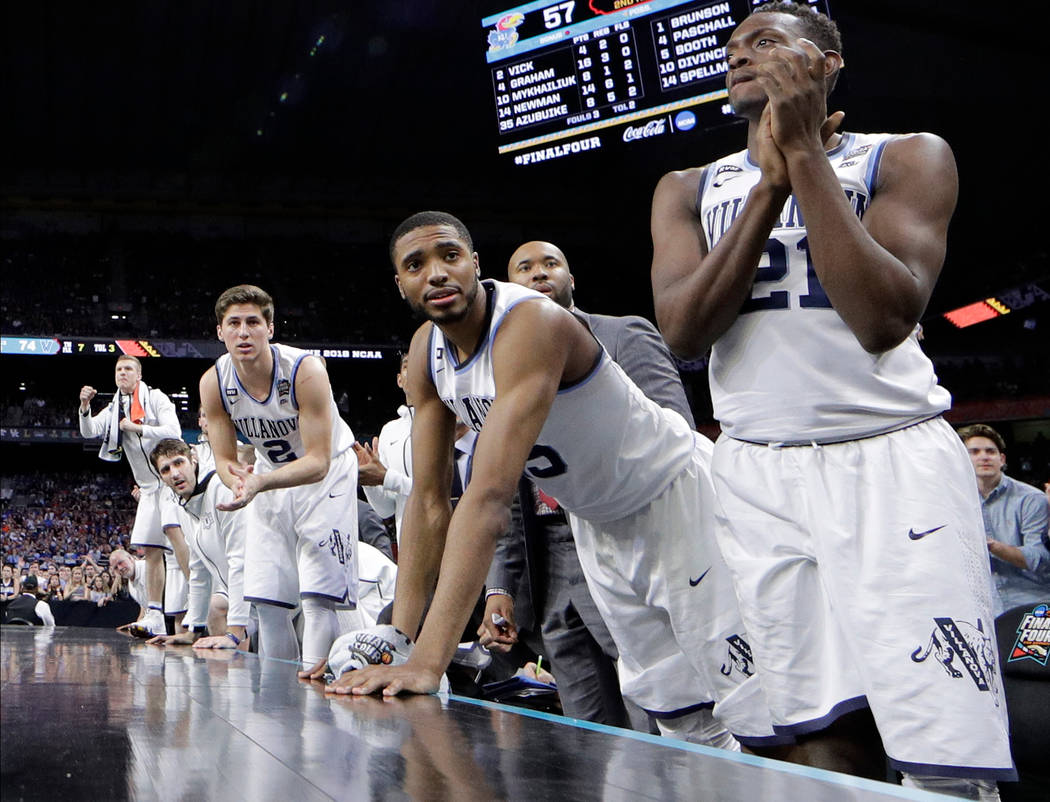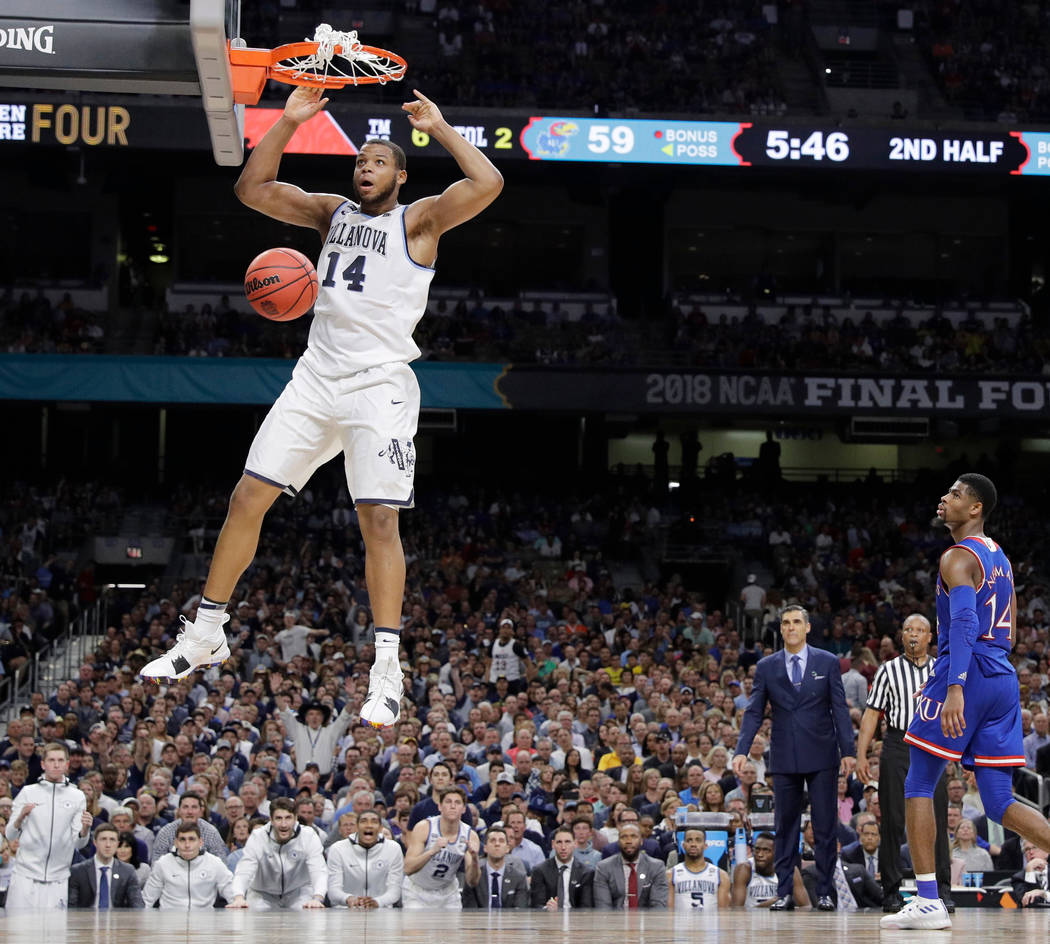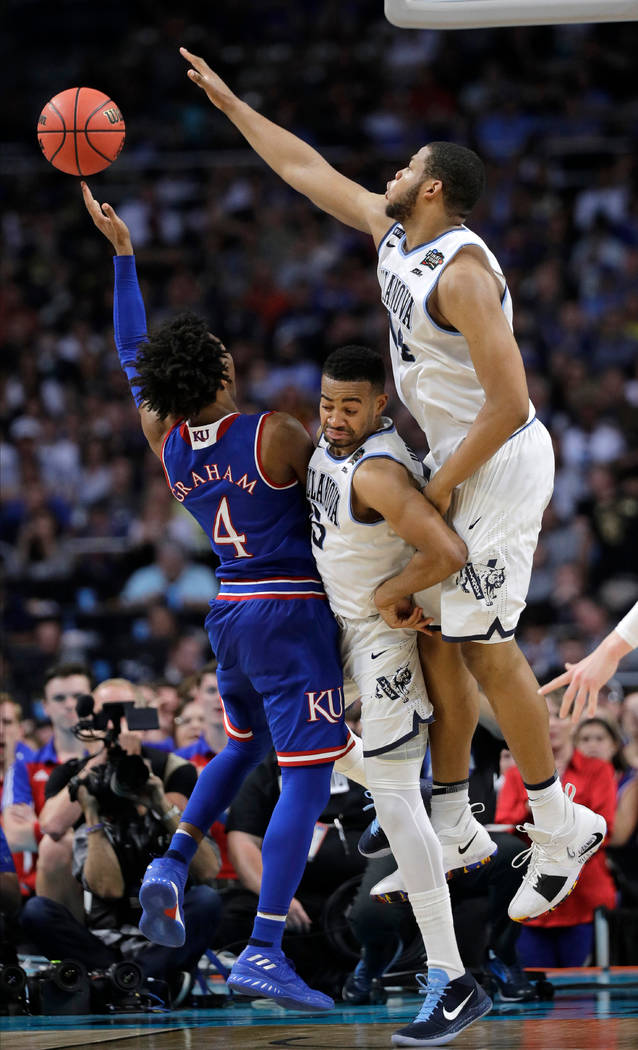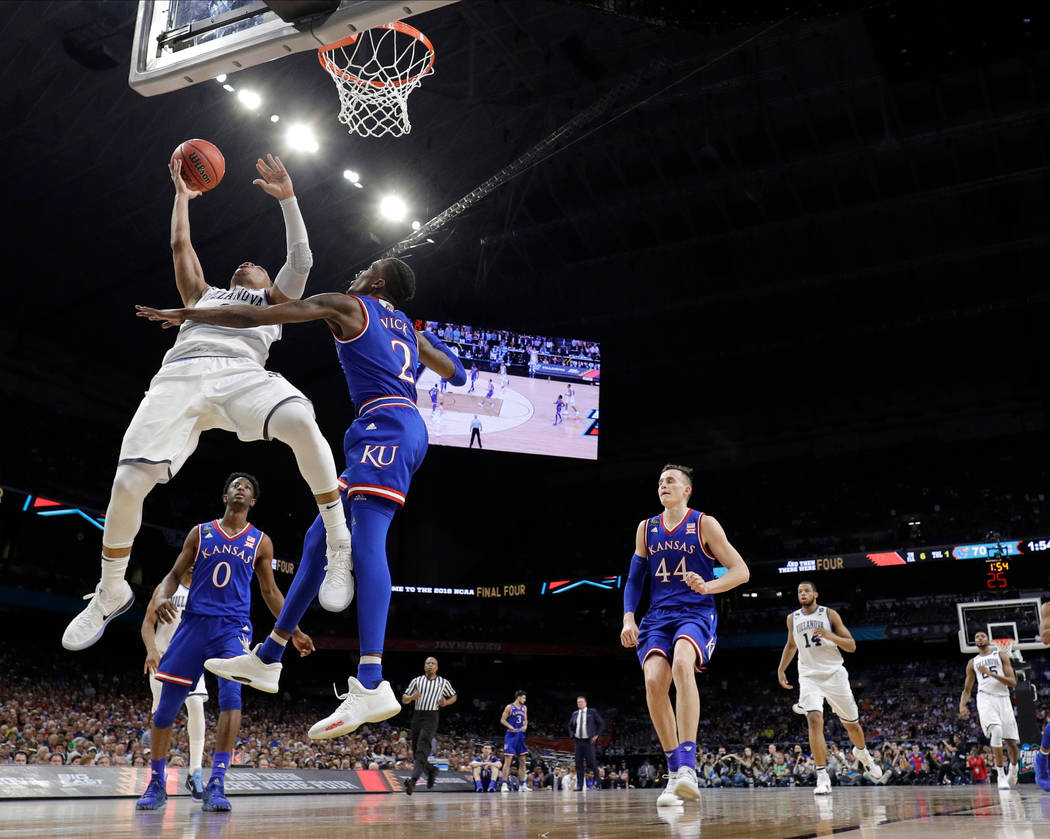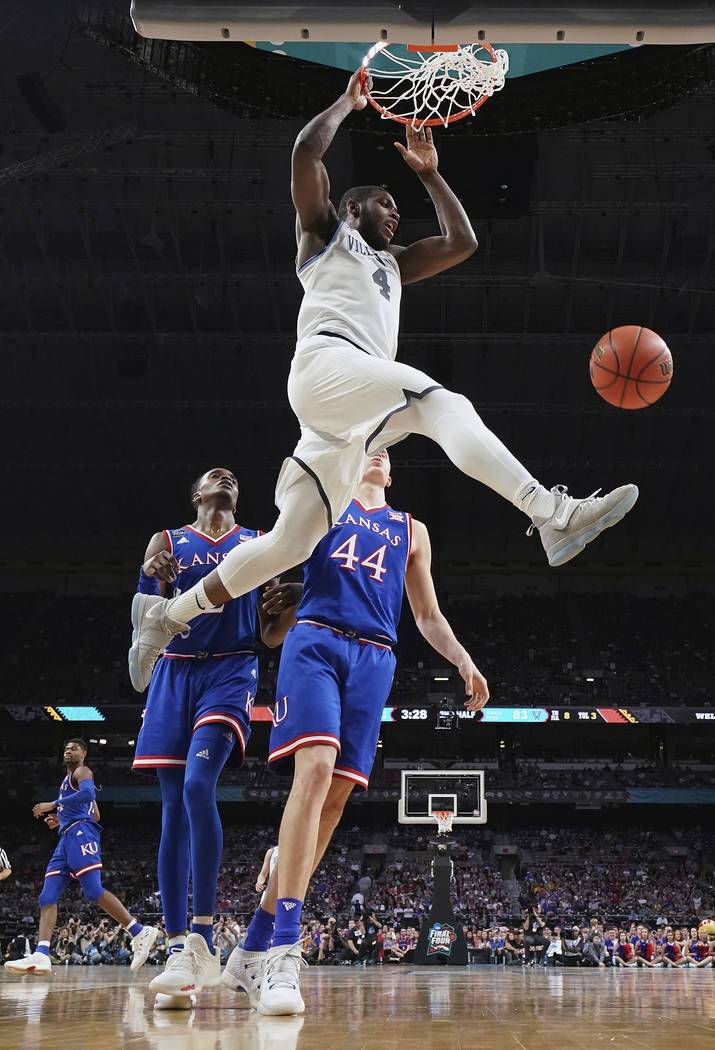 SAN ANTONIO — In a college basketball season of which most believed lacked a truly exceptional team, one has done its best this NCAA Tournament to earn such a title.
Villanova isn't just altering the perception.
It's obliterating it.
The Wildcats on Saturday night took as decisive a step toward their second national championship in three years as anyone could have imagined, overwhelming a fellow No. 1 seed in Kansas 95-79 in a Final Four game before 68,257 at the Alamodome.
Villanova plays Michigan for the title Monday night, this after the Wolverines ended the Cinderella dreams of Loyola-Chicago, 69-57, in the first semifinal.
Few teams in recent times can suffocate opponents with runs like Villanova, a wave along the deep coastline, slowing so that its crest can curl over the front and then plunge toward the base and whoever might be in its path.
"They were making every shot," Kansas guard Lagerald Vick said.
Not quite.
But not far off.
This is how things go when the Wildcats begin sinking jumpers as they did Saturday. They can drown teams in a barrage of 3-pointers. You're a Kansas side being introduced one minute and trailing 22-4 the next.
"It just happens sometimes," Villanova coach Jay Wright said. "It wasn't as if Kansas wasn't trying to come back, but it doesn't happen that way. We were fortunate it happened this way. Sometimes they go in. Sometimes they don't. Man, we made every shot to start that game."
When it was over, Villanova had made a Final Four record 18 3s, and junior wing Eric Paschall had scored a career-high 24 points on 10-for-11 shooting and 4 of 5 on 3s, his team shooting 45 percent from distance on 40 attempts.
It means Villanova has won five games in the tournament by an average of 17.8 points, an offense that on Saturday also set the single-season NCAA record for 3-pointers.
That mark is 454 with Monday's game still to come.
"Villanova was unbelievable," Kansas coach Bill Self said. "It was a game we were never really in, and yet (the season) still ends abruptly. Seven minutes in, we'd have to play just about perfect to get back. It used to be the first to 70 points won. But you can't switch five (spots). It looked good in practice, but it certainly wasn't very good in (the game)."
More than perhaps anyone else nationally, Wright has done the best job adapting his teams to the small-ball way of winning. Five players on the floor who shoot and handle and drive it.
The Wildcats always catch to shoot.
Perhaps better than anyone else, Wright — a UNLV assistant coach from 1992 to 1994 — has set a bar for others to chase.
Villanova runs like five plays, and yet look where it is again.
It has made at least 10 3s in 10 of its past 13 games and has had 20 or more assists 11 times, including Saturday.
"I don't want to sound repetitive, but it's just about being in the gym every day," said Villanova's junior All-America point guard, Jalen Brunson. "It's nothing magical. It's all in the work."
The Wildcats actually have been here before recently, only on the other end.
Two years ago, North Carolina arrived to the Final Four as a No. 1 seed on a serious roll, having won its first four NCAA games by an average of 16 points.
The Tar Heels then spanked Syracuse 83-66 in one semifinal.
Two nights later, they watched a 3-pointer leave the hands of a kid named Kris Jenkins and soar into the Houston night.
It fell through a net and Villanova had won it all.
On Monday, Michigan will attempt to play a similar role and stop the hottest thing going in college basketball.
It would help not to get down 22-4.
Contact columnist Ed Graney at egraney@reviewjournal.com or 702-383-4618. He can be heard on "The Press Box," ESPN Radio 100.9 FM and 1100 AM, from 11 a.m. to 2 p.m. Monday through Friday. Follow @edgraney on Twitter.