New Sacramento Kings coach Dave Joerger rebuilding 'brick by brick'
October 13, 2016 - 11:27 pm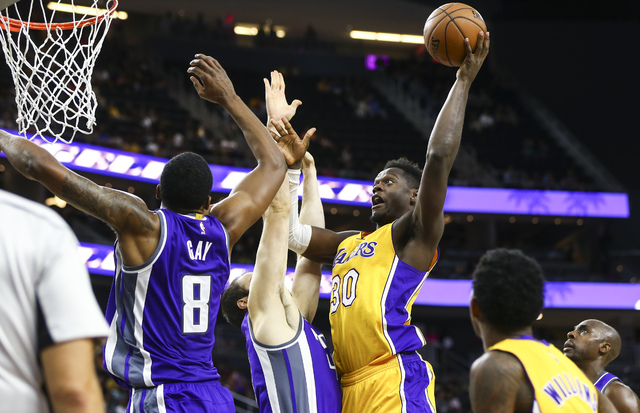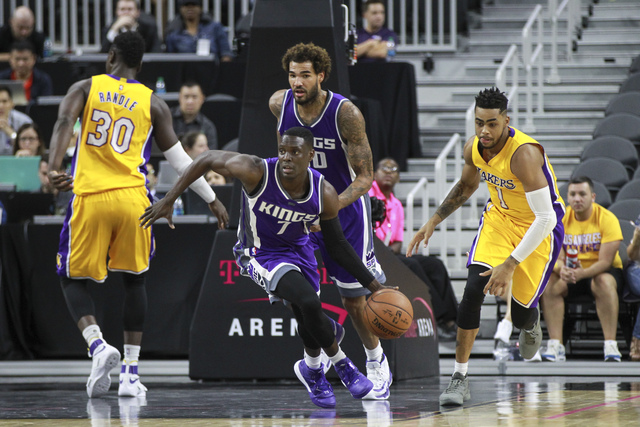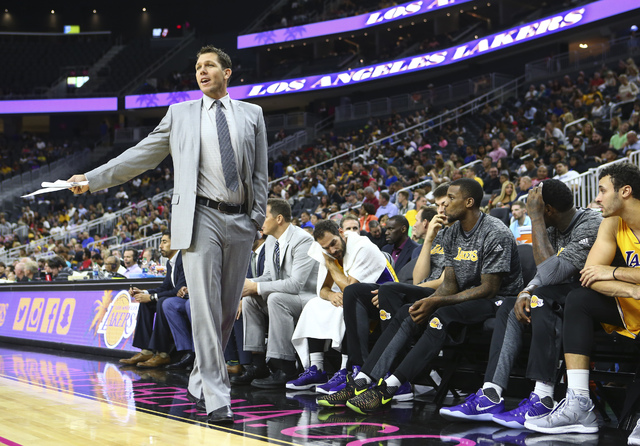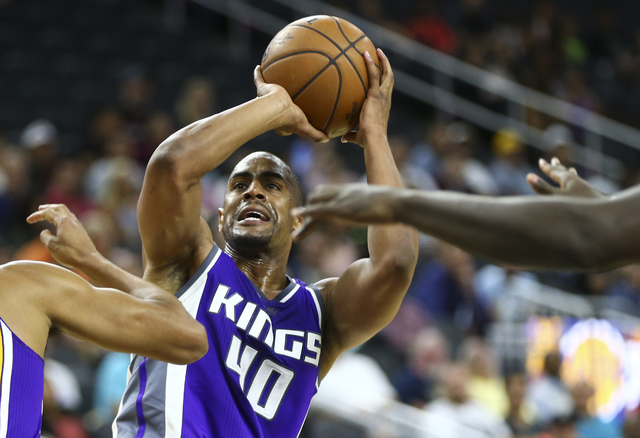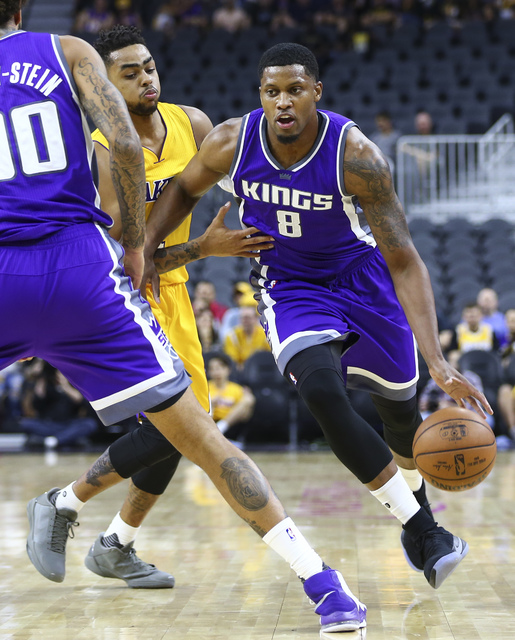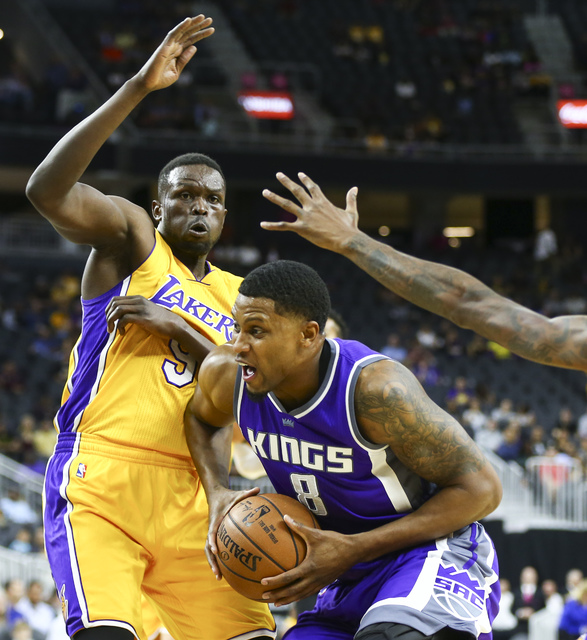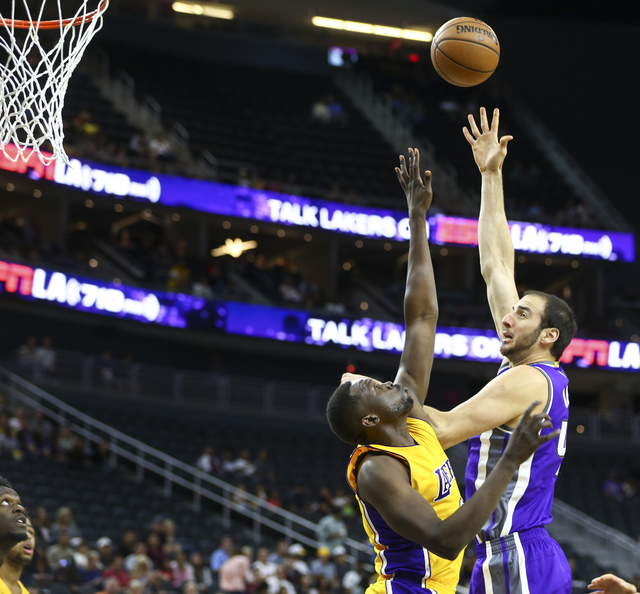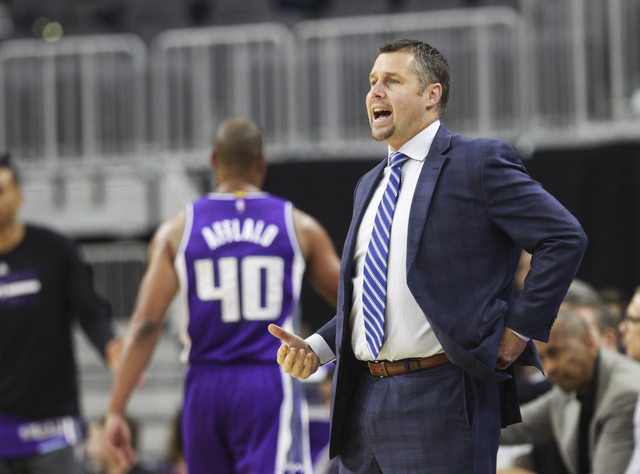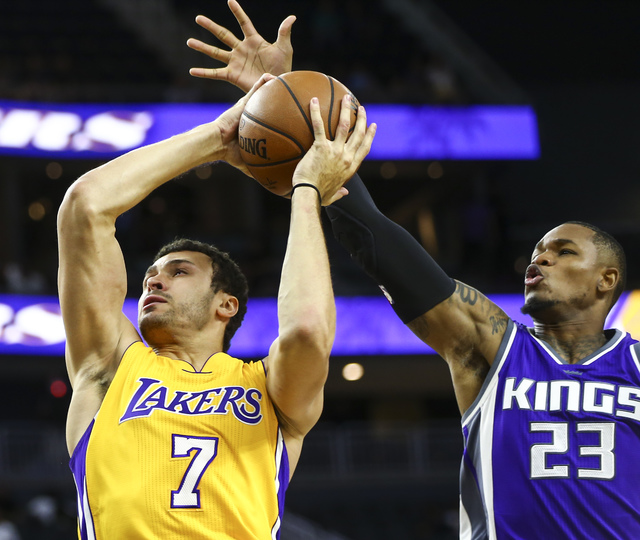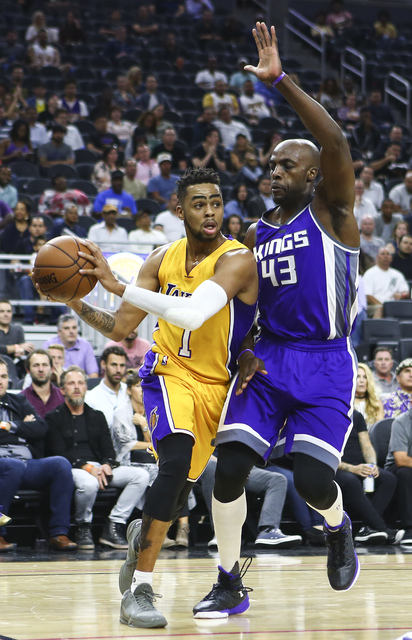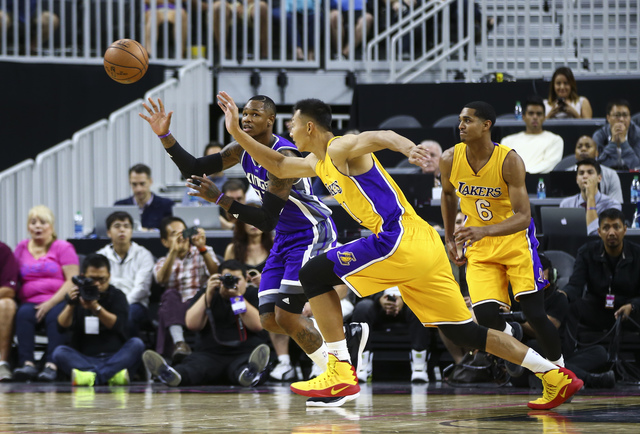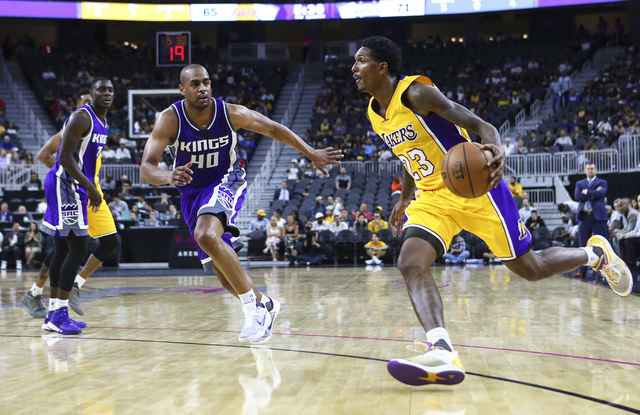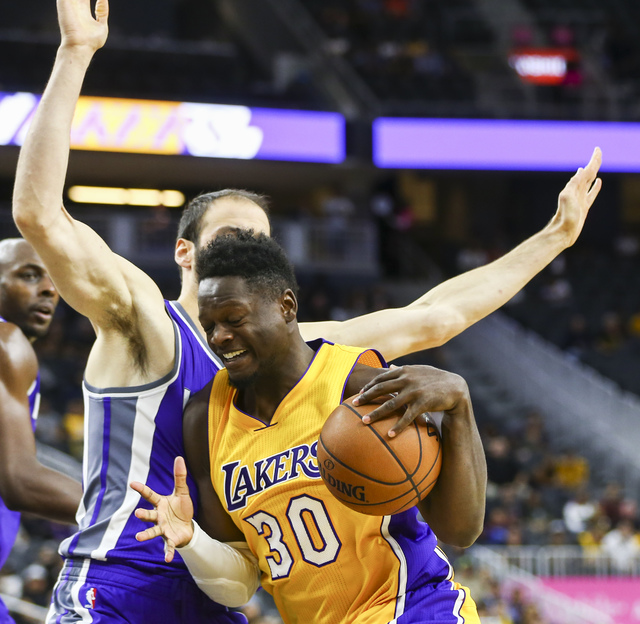 When Dave Joerger visited Las Vegas in July for the NBA Summer League, the new Sacramento Kings coach talked about creating standards of excellence.
For a team that hasn't reached the playoffs since 2005-06, that certainly won't be instantaneous.
But creating those standards, he said, started with being defensive-minded.
"That's how I believe winning teams are built," Joerger said in July. "It won't happen overnight, but we'll try to keep laying it down brick by brick."
The Kings haven't been a winning team in recent years — and unsurprisingly they've also been dismal defensively — but with a new coach and new cast of characters, they're hoping to turn that around as the regular season nears.
The new roster was on display Thursday night at T-Mobile Arena, where the Kings defeated the Los Angeles Lakers 116-104 for their first victory in three exhibition games under Joerger.
Not only do the Kings have a new coach in Joerger — who coached the Memphis Grizzlies from 2013 to 2016 — but they also have a new arena, a bunch of new faces surrounding star center DeMarcus Cousins and a renewed defensive focus.
"I think that one of the things that Dave brought in is the mindset that we can defend and get everybody in the right spots, and obviously it's something that's worked over the years, and we've been around the league now long enough to know what's working and what's not," forward Omri Casspi said. "We trust and buy into the system, and that helps."
Last year, the Kings allowed 109.1 points per game, worst in the NBA.
On the flip side, they were third in the league in scoring at 106.6 points per game.
But that offense couldn't make up enough for the defensive woes, which led to a 33-49 record.
"We always knew we had enough talent to score, so when you put guys in the right situation, in the right spots and enforce (that) every day and really enforce your will on the defensive end, you can see better results," Caspi said.
Joerger is trying to implement a more tough and physical identity in his team while also trying to jell a roster that includes 11 new players, headed by Arron Afflalo, Matt Barnes and Ty Lawson.
So far, the Kings are happy with how that's been coming along, too.
"Having so many vets on a team makes for a smooth transition," center Kosta Koufos said. "We have a lot of guys that have had a lot of success on other teams, a lot of playoff experience, and having that and mix the young guys as well is a remedy for success."
And so the Kings have spent the preseason not only learning a new coach but also learning one another.
Koufos, who played under Joerger in Memphis, said he thought the defensive schemes had improved from a year ago thanks in part to those veterans leading the young guys in Joerger's new system.
"He's a defensive-minded coach, what we need," Koufos said. "We've been working hard in training camp, and we've been improving every single day, which is nice, and we feel confident in what we can accomplish this season."
NOTE — The Kings watched a 19-point lead slip away before rallying in the fourth quarter. Anthony Tolliver led the Kings with 21 points. D'Angelo Russell led all scorers with 31 points for the Lakers.
The Lakers and Golden State Warriors will play at 7 p.m. Saturday at T-Mobile Arena.
Betsy Helfand can be reached at bhelfand@reviewjournal.com. Follow on Twitter: @BetsyHelfand.