No. 1 Bishop Gorman defeats No. 2 Coronado, 88-75
Updated November 29, 2018 - 7:45 pm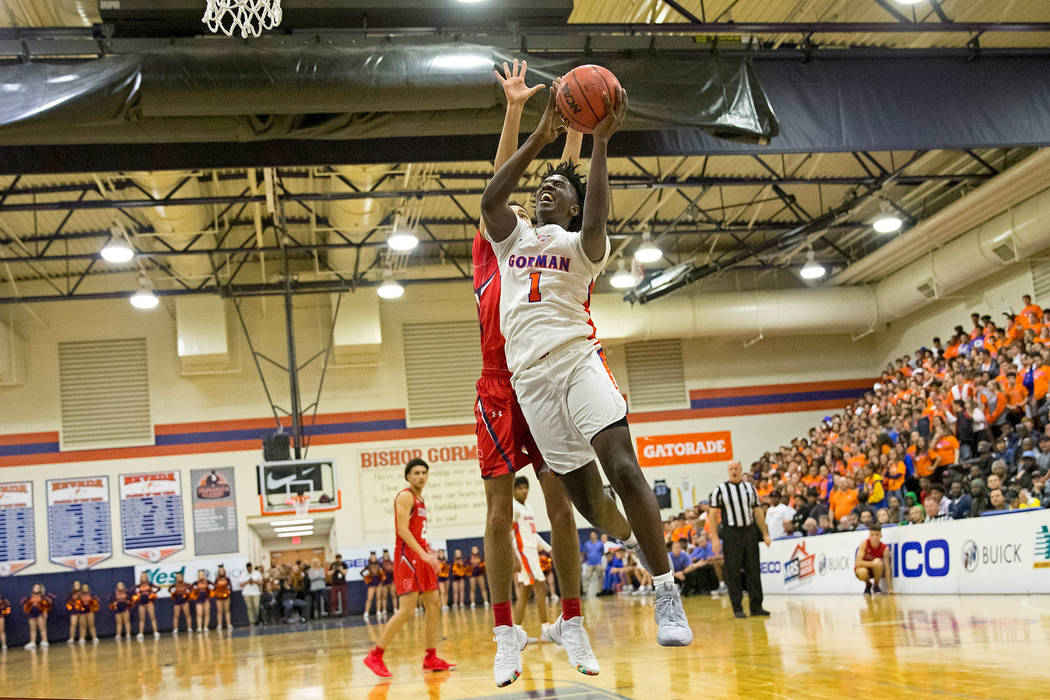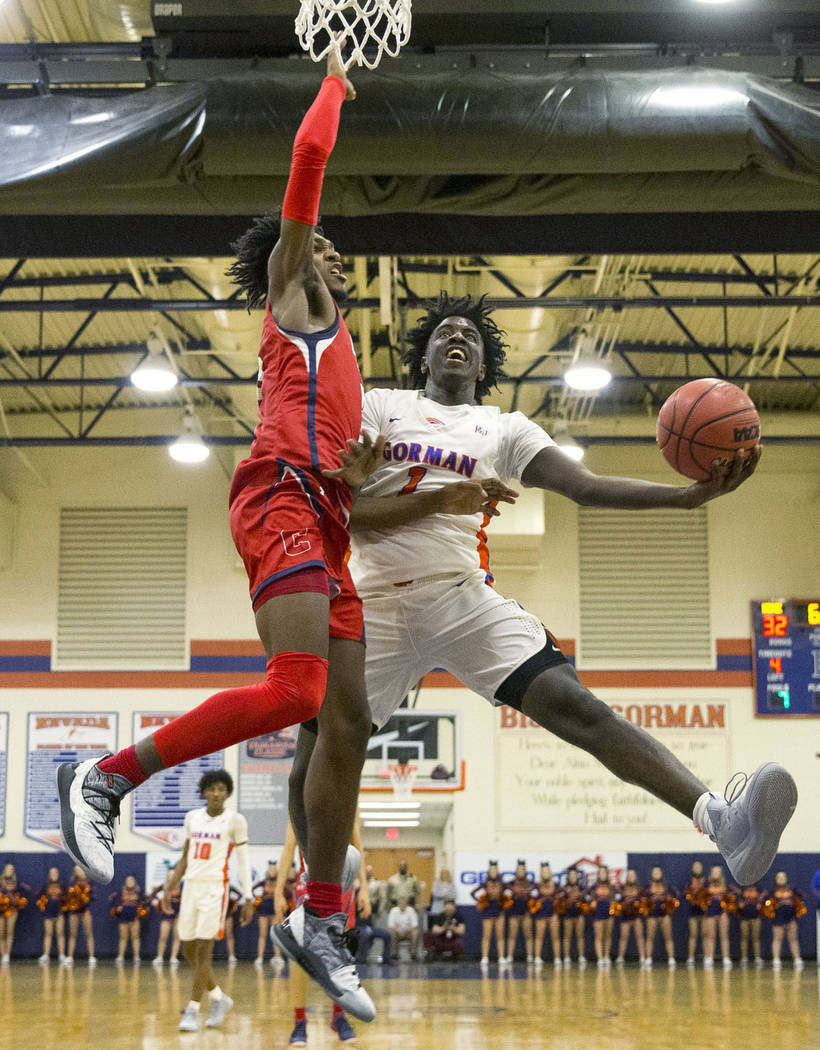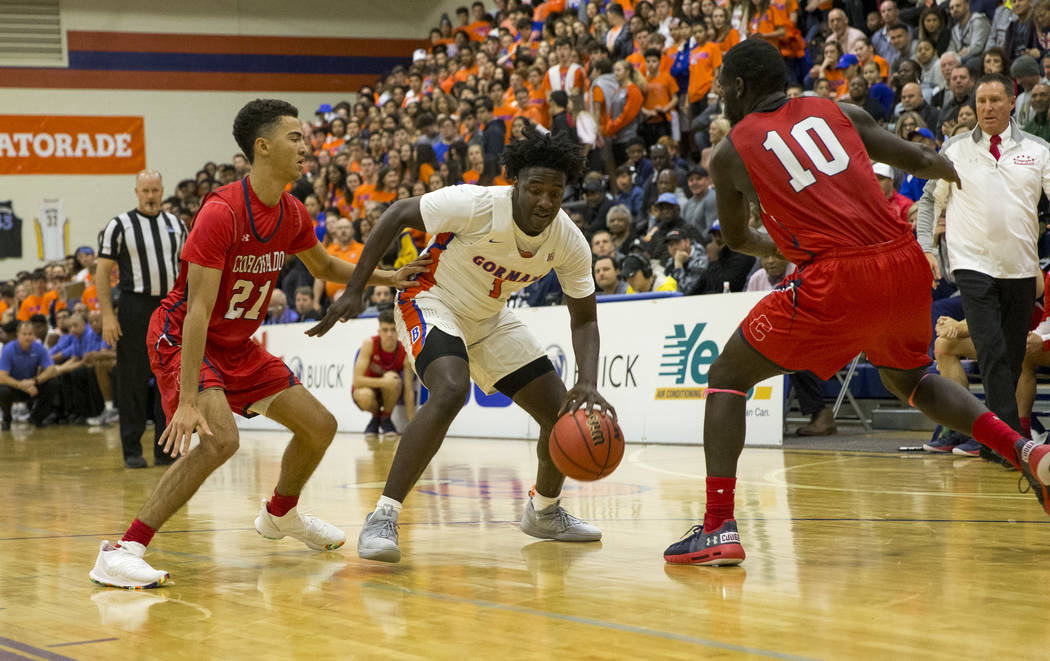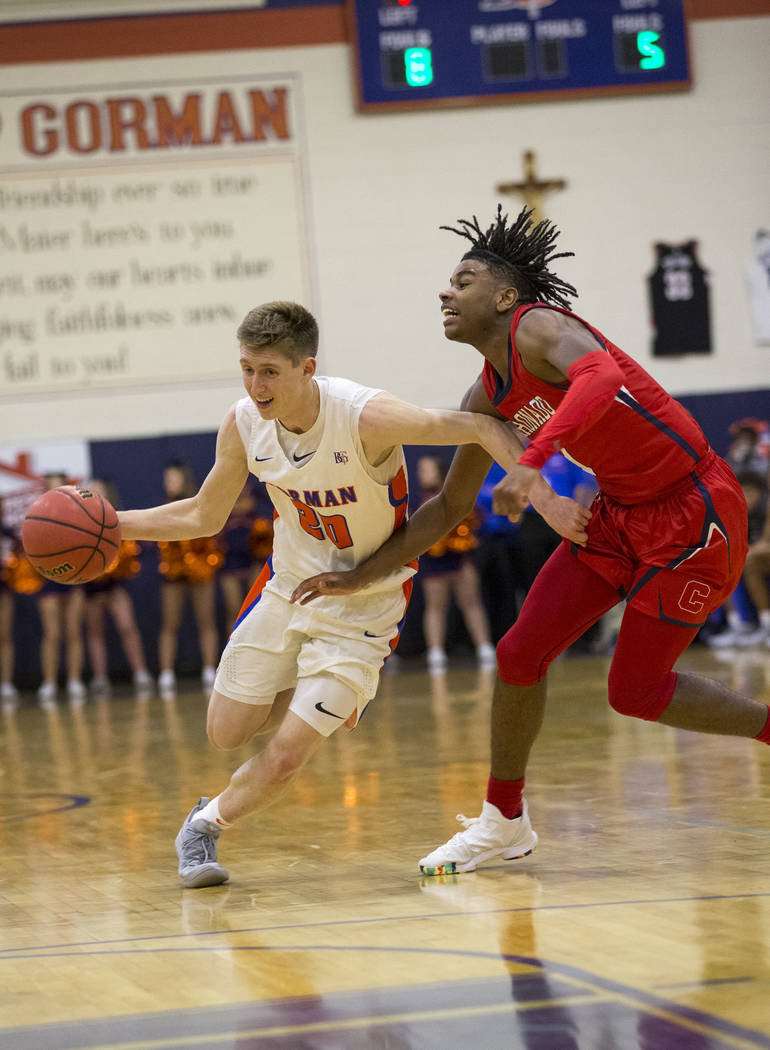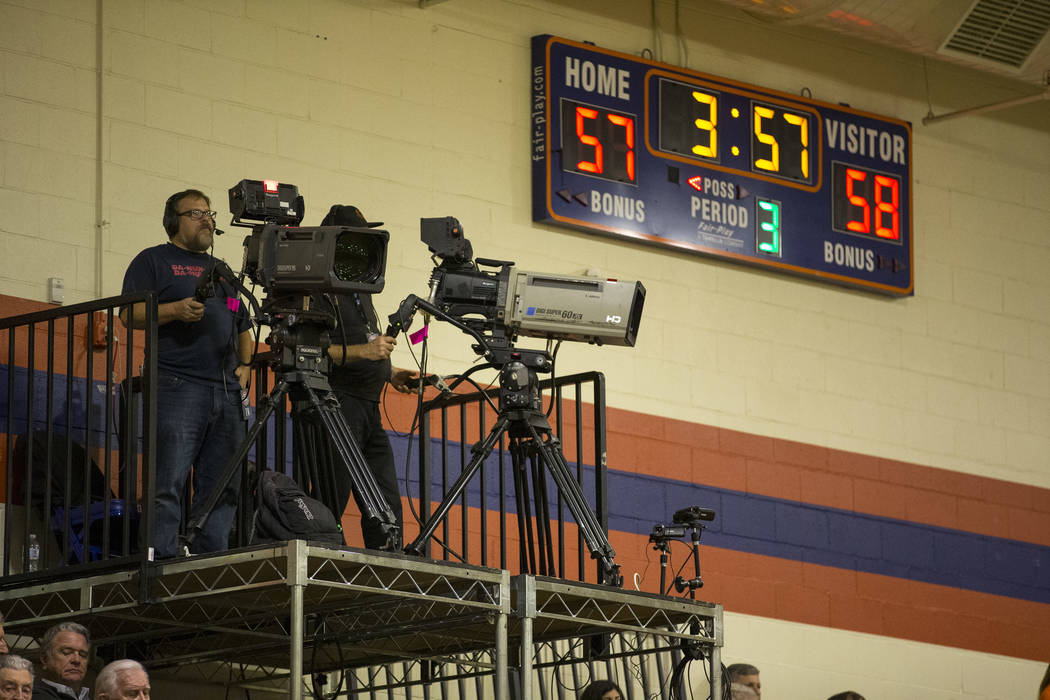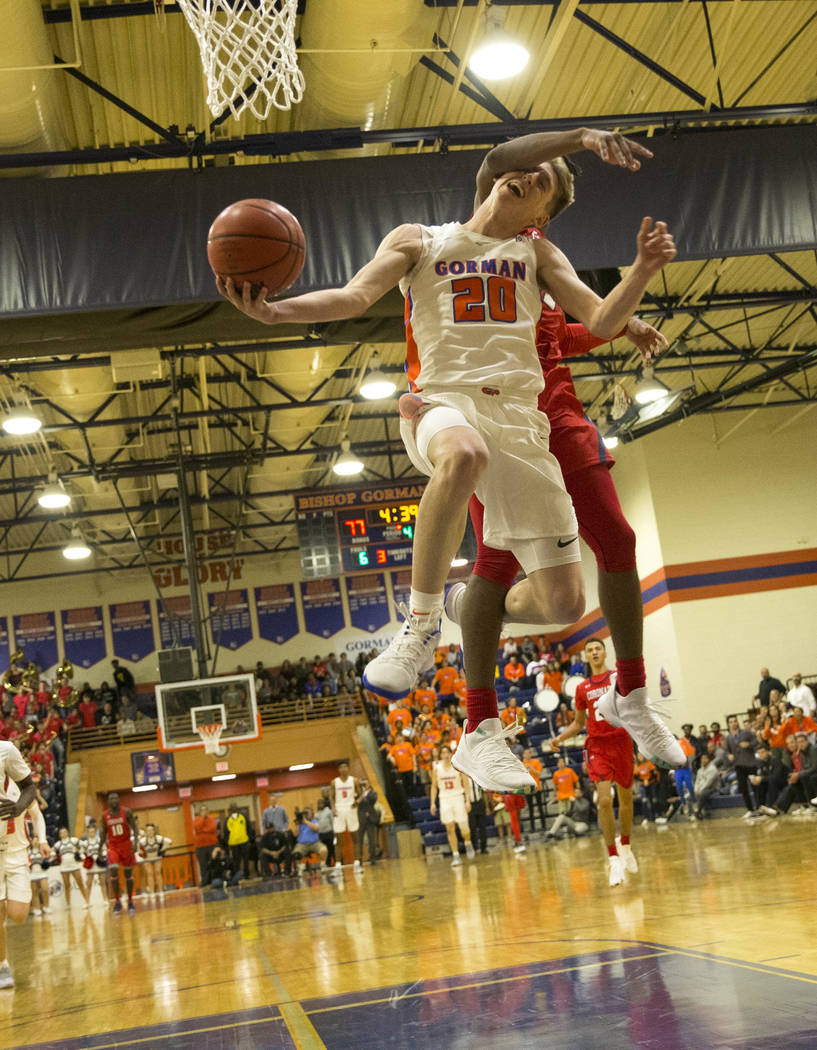 After blocking a shot on the opening possession, Bishop Gorman big man Isaiah Cottrell was virtually nonexistent for the rest of the first half.
He made his presence felt after halftime.
Cottrell scored 18 of his 19 points in the second half to help the top-ranked Gaels to an 88-75 home victory over No. 2 Coronado in a game that was televised nationally on ESPNU.
"First half I was off personally," Cottrell said. "I got in foul trouble, so it kind of messed up the flow of the game. But we got in the locker room, and the coaches talked to us about being more patient and it definitely helped us in the end."
Gorman repeatedly looked for the 6-foot-10-inch Cottrell on the left block, and the junior delivered with a series of jump hooks, dunks and even a fallaway jumper. He added 10 rebounds and five blocked shots.
"We thought they might double Isaiah," Gorman coach Grant Rice said. "It didn't look like they ever doubled it, so Isaiah was able to take advantage of that."
The third quarter featured two ties and four lead changes before the Gaels took control for good on a 3-point play by Will McClendon with 1:20 to go in the quarter that made it 68-64.
McClendon had 28 points, five rebounds and nine assists.
"Will carried us that first half," Rice said. "He came out and hit the two big 3s, and had a couple big driving layups. He got to the basket and really carried us. And that's a sophomore.
"I think the state and the country's going to take notice of Will McClendon."
Noah Taitz added 18 points and Chance Michels had 11 points and seven rebounds for Gorman.
Coronado standout guard Jaden Hardy had 17 points but made his biggest contributions as a distributor in the second quarter, setting up Tyrelle Hunt inside time and again.
Hardy had all seven of his assists in the second quarter, and Hunt finished with a team-high 26 points had 10 rebounds. Freshman Richard Isaacs added 15 points for the Cougars.
"I'm sure guys had a little bit of nerves going in, but once they got out on the court it was pretty natural," Rice said. "Coronado put on a show. They really gave us all we could handle tonight."
More preps: Follow online at nevadapreps.com and @NevadaPreps on Twitter.