Notes: Nation's No. 2 recruit Zion Williamson puts on a show in Las Vegas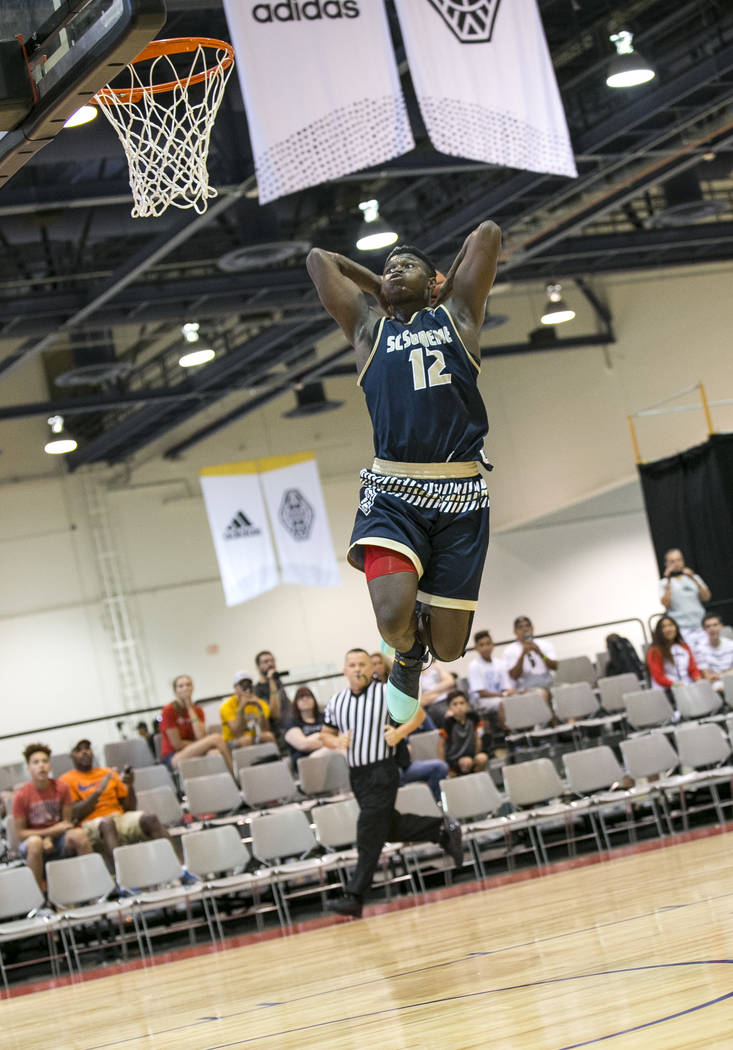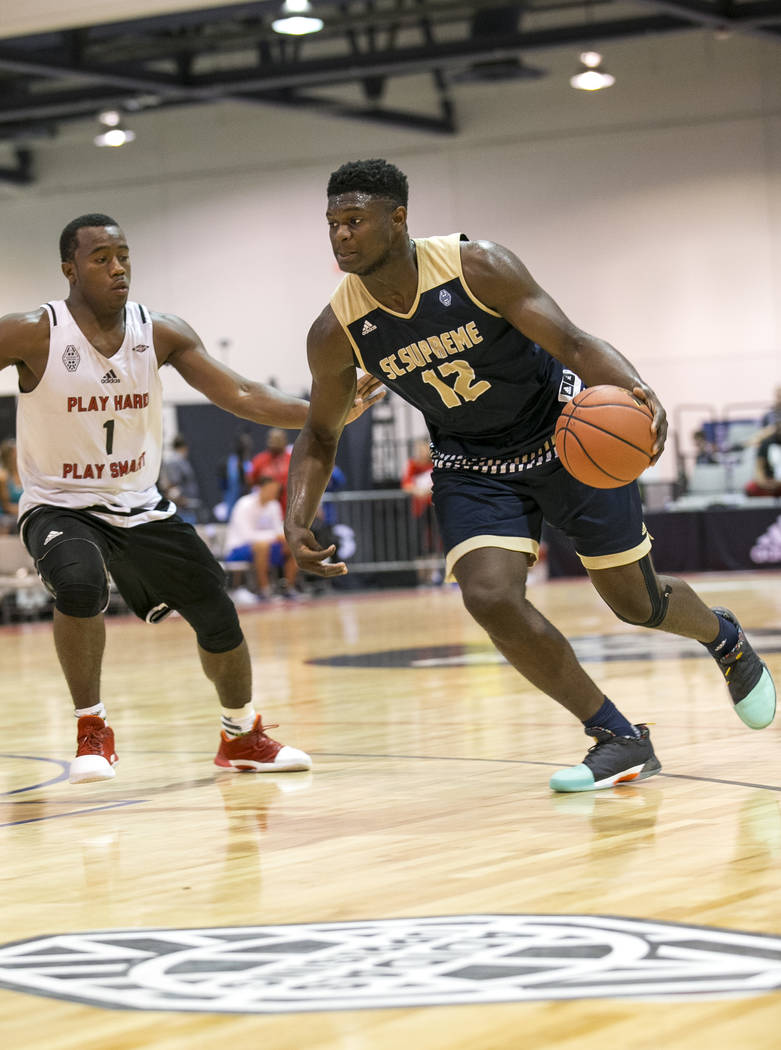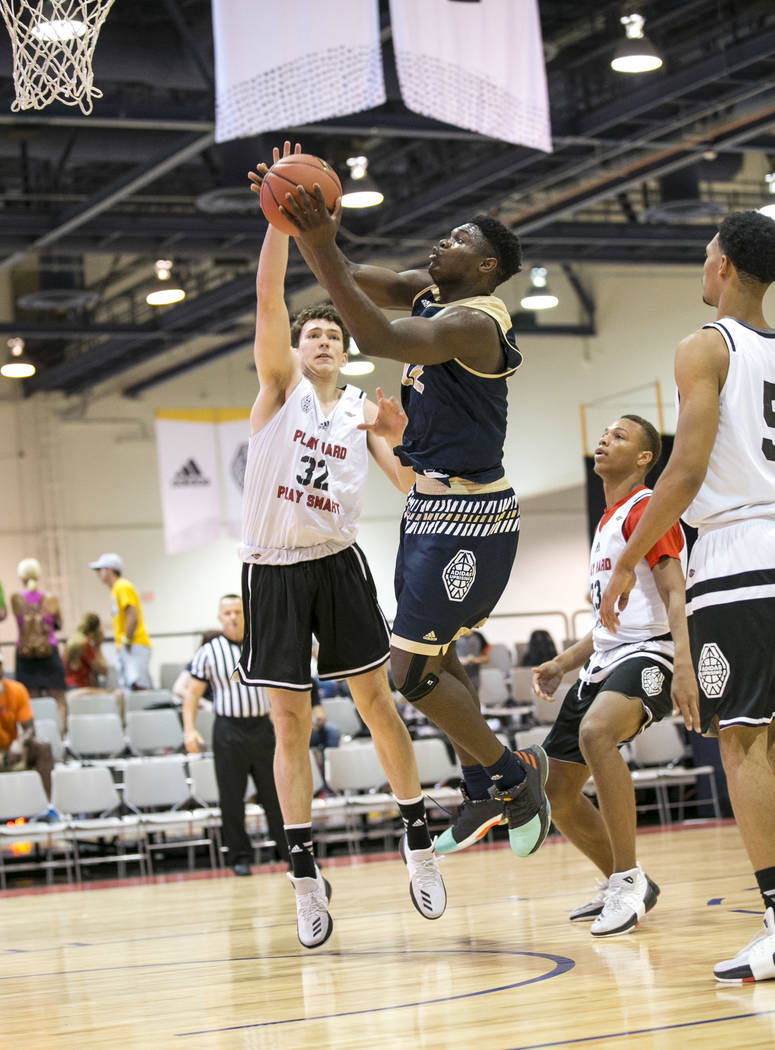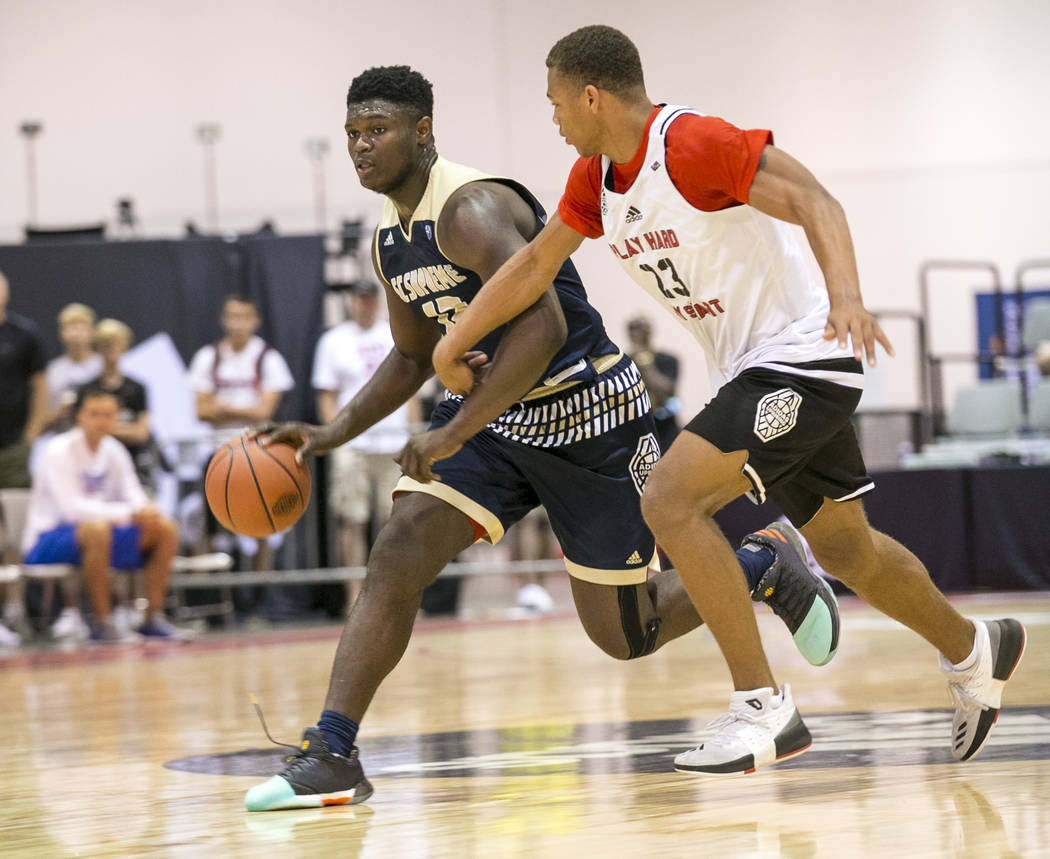 With an estimated 3,500 AAU basketball teams playing in tournaments across the valley this week, there hasn't been a shortage of prep talent in Las Vegas.
This much is confirmed: The future of basketball is here.
But even with all of the top 100 national recruits and NBA players coaching from sidelines, fans still seem to be gravitating towards one person.
The "next LeBron James," as many have noted.
They're packing the Adidas Summer Championships at Cashman Center for South Carolina Supreme's Zion Williamson, the No. 2 overall recruit in the country.
"You're talking about a once-in-a-lifetime, generational player," said SC Supreme AAU coach Leander Anderson, also Williamson's stepfather. "Let's go back — Julius Erving, Magic Johnson, Michael Jordan, Kobe Bryant, LeBron James, Zion Williamson. That's what they'll be saying in the next 10 years."
Williamson, a 6-foot-7-inch, 230-pound forward from Spartanburg, South Carolina, is playing his final AAU live period in Las Vegas. And, to no surprise, his games have brought in thousands of fans, and also the "who's-who" of college basketball coaches.
"I'm just trying to win (the Adidas tournament) out and have fun," said Williamson, who is averaging 29.5 points and 9.3 rebounds through four games. "Because this opportunity isn't going to come again."
The uncommitted Williamson has scholarship offers from nearly every major program in the country, including Arizona, Connecticut, Duke, Florida, Kansas, Kentucky, Louisville, North Carolina, South Carolina, UCLA and UNLV. But at the moment, he says, there are no front-runners or official visits in the works.
"I haven't really narrowed my list down," Williamson said. "I've been talking it over with my parents a little bit, but haven't come to anything yet. … I'm just honored that (these coaches) are taking the time out of their schedule to come and watch me play. But, at the end of the day, I just got to help my team win."
With his earth-shattering dunks and emphatic, come-from-behind blocks, Williamson has been the biggest draw over the first few days of AAU basketball. Fans have gathered in droves to watch the YouTube sensation, hoping to capture that next viral dunk. They follow a sweaty and tired Williamson to the training table after games — with a Sharpie in hand, of course — to get that next cherished autograph.
He's already a bona fide superstar.
"I know we're coaching the No. 1 kid (in the country)," Anderson said.
With top-ranked big man Marvin Bagley III reportedly putting in his paperwork to reclassify to the 2017 class and sitting out AAU action this week, Williamson is the nation's highest overall recruit in Las Vegas.
Some believe the top player already has been here at Cashman Center.
"Yes, sir," Williamson said when asked if he should be the No. 1 player. "Not taking anything away from Marvin, but confidence-wise, I do feel like I'm the best."
Local spotlight
Last season, Foothill made a run all the way to the Class 4A state play-in game, and Marvin Coleman was a big reason why.
The senior point guard is playing for the Las Vegas Prospects in the Las Vegas Classic this week, and has scholarship offers from Fresno State, Pacific and La Salle, with a current lean toward the California schools.
"I like both coaches' play styles, and we have a good relationship," the three-star prospect said. "I just want to finish … see if I pick up any more offers and talk to my family."
If he does pick up any more offers, his coach thinks it might be from bigger-name schools.
"I think he's on that Mountain West or Pac-12 level," Prospects coach Derek Thomas said.
In the stands
Duke continued its full-court pressure of Howard Pulley (Minnesota) guard Tre Jones (No. 19 on ESPN.com) — younger brother of Minnesota Timberwolves player Tyus Jones — in the Las Vegas Classic at Spring Valley High. Head coach Mike Krzyzewski, associate head coach Jeff Capel III and assistant Jon Scheyer sat courtside with one another. The Blue Devils have been following Tre Jones across the country this summer.
Quote of the day
"The original plan was just to have 48 teams. And now we've grown to about 800 teams this year. Lot of people involved working hard that love basketball and love kids."
— Bishop Gorman coach Grant Rice on the growth of his Las Vegas Fab 48 tournament