P.J. Washington eager for next step after decorated Findlay Prep career
Updated March 29, 2017 - 8:50 pm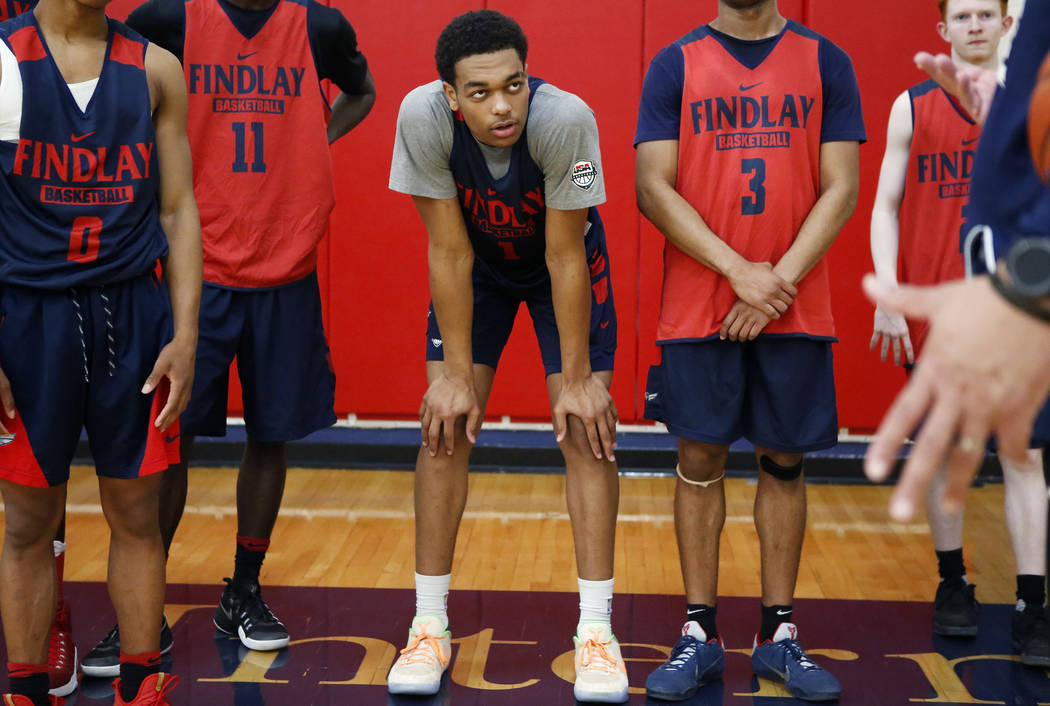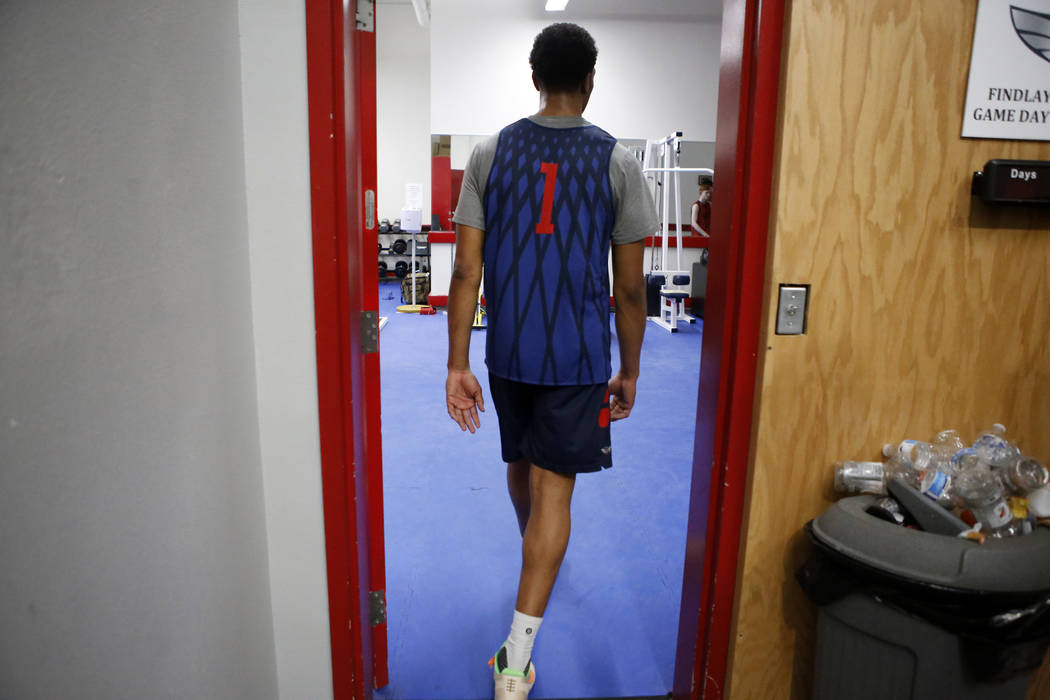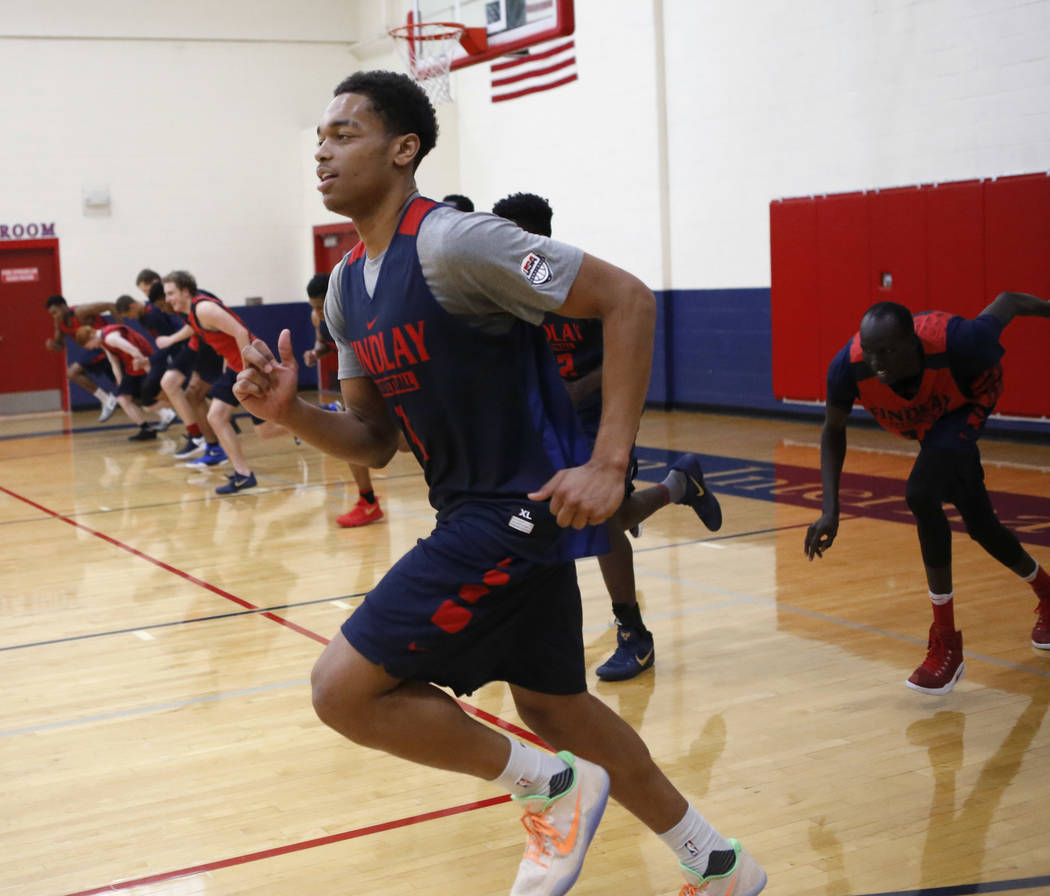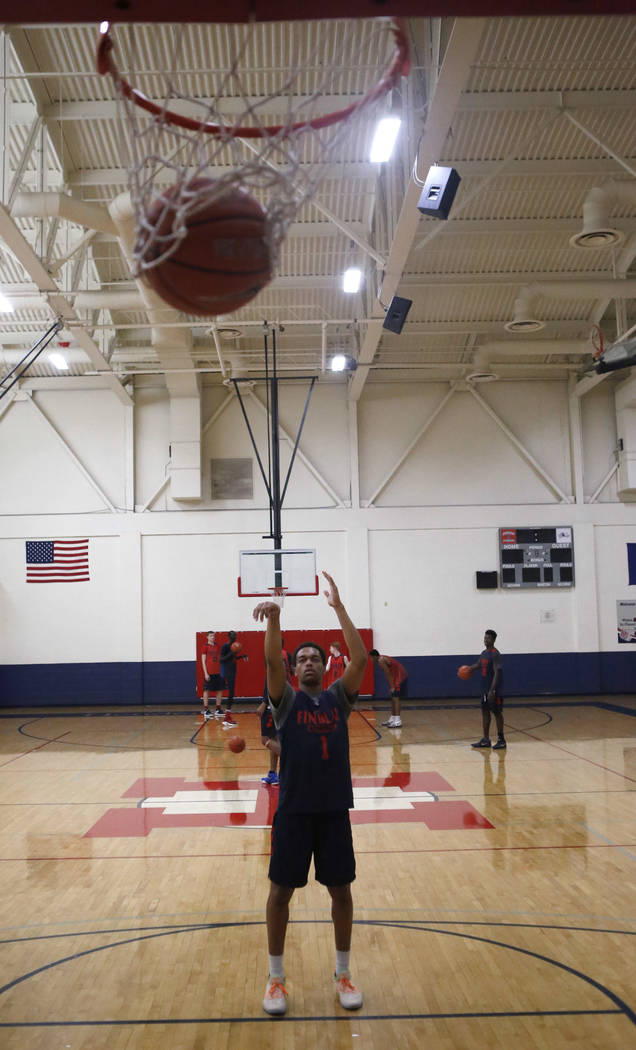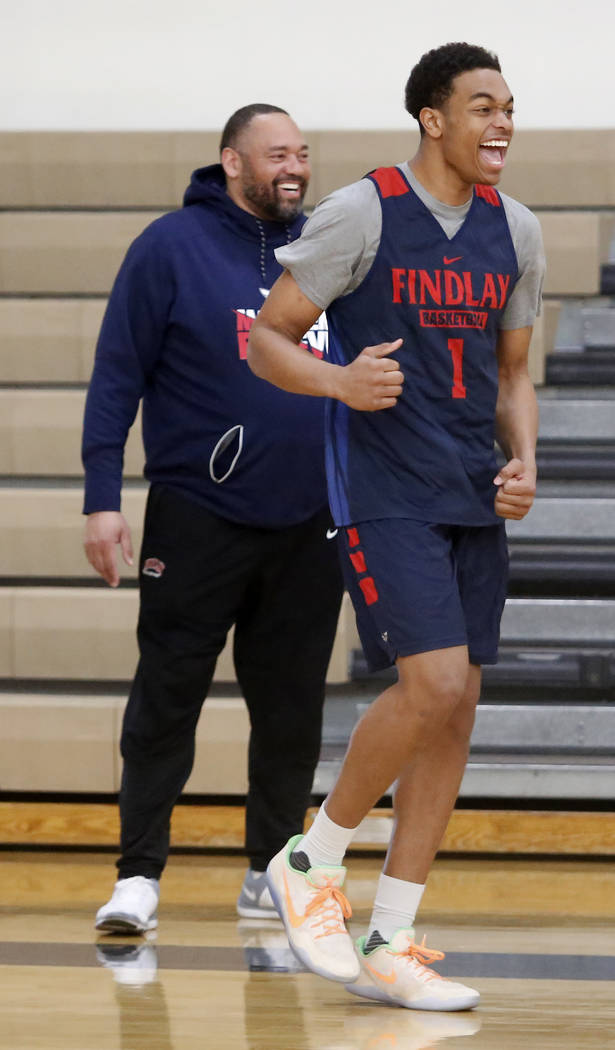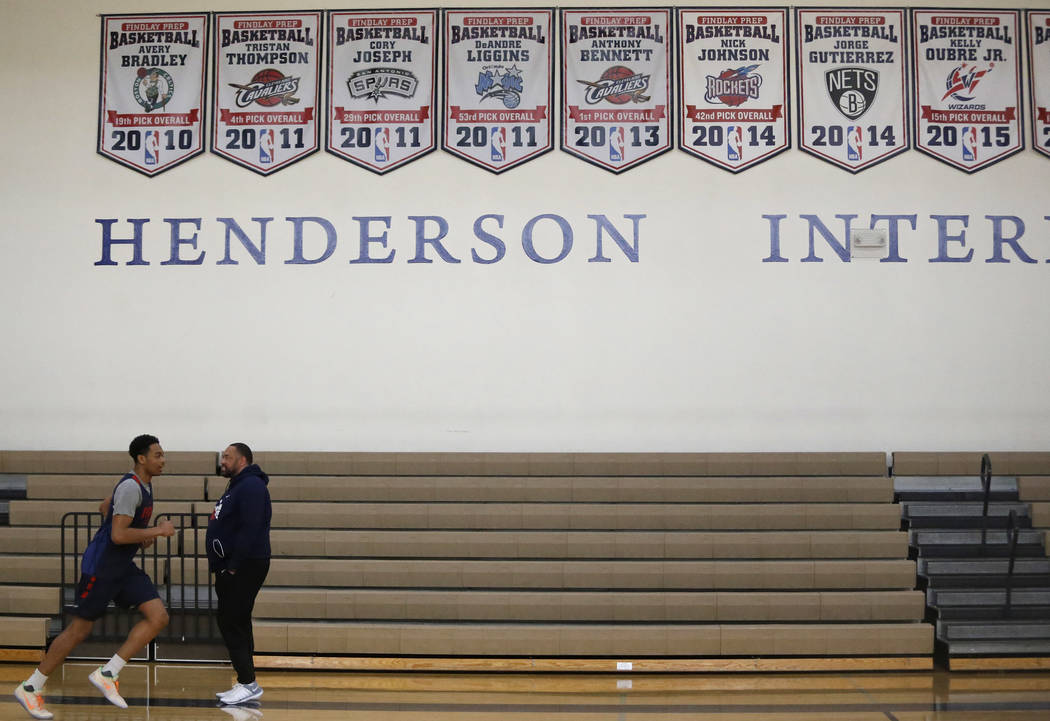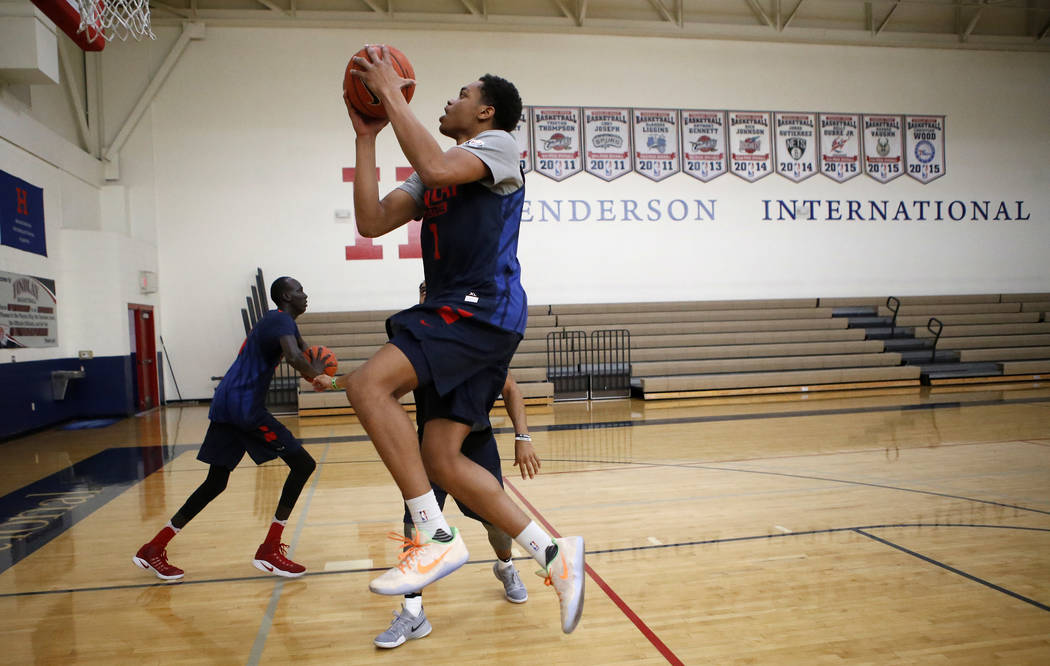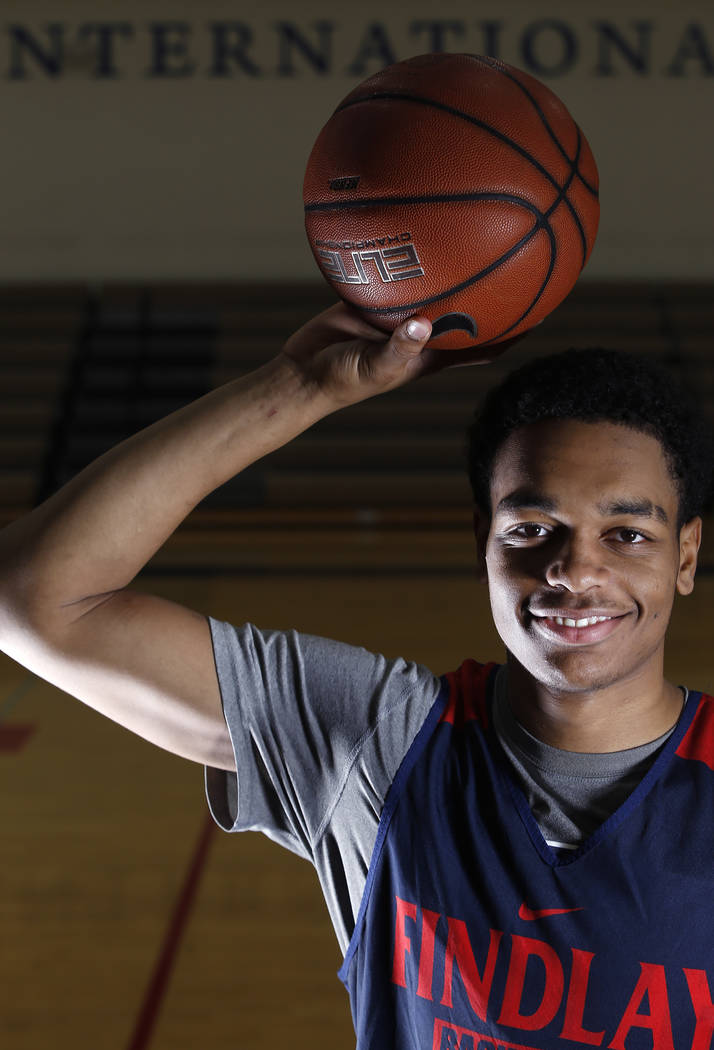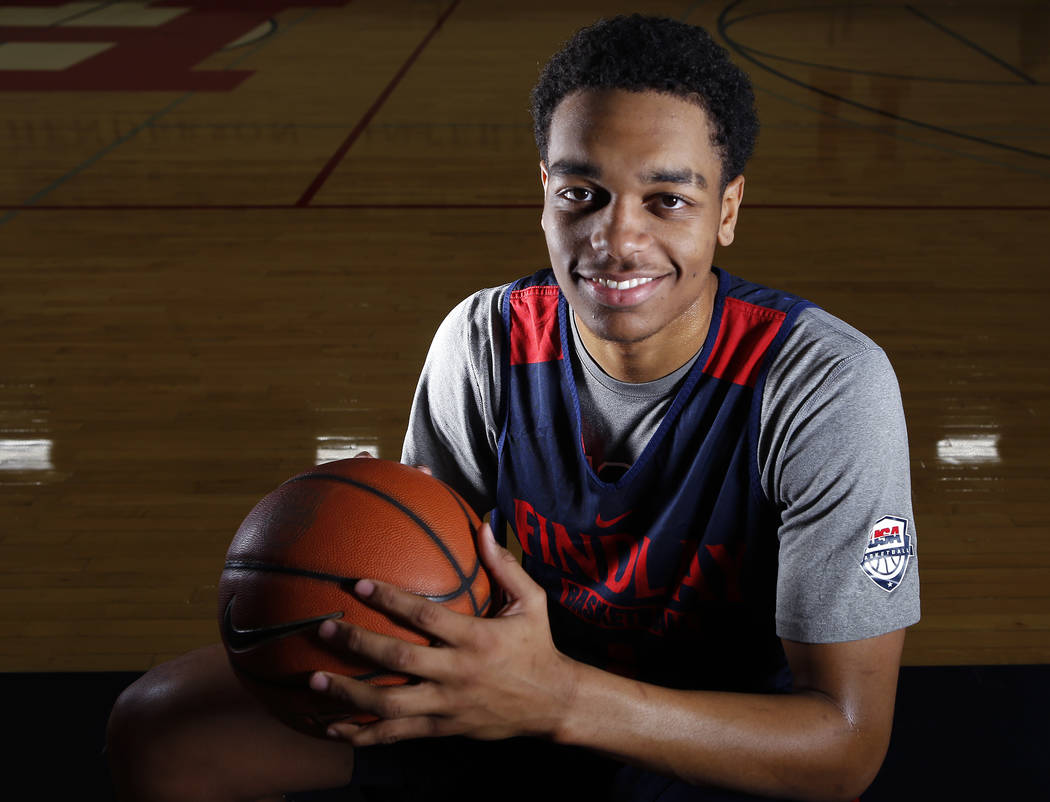 On the walls of the Findlay Prep basketball gymnasium hang 10 side-by-side banners that bear the names of alumni who have signed NBA contracts in the program's 11-year history.
P.J. Washington sees it every day — at practice, during games or whenever he takes a stroll around campus and needs extra motivation.
With his three-year career winding down and having already put together one of the most decorated resumes at the school, the Kentucky-bound forward is ready to take the next step. And with it, he hopes to return one day — relatively soon, in the standard John Calipari recruiting pattern — and see his own name alongside the likes of Avery Bradley, Tristan Thompson and Anthony Bennett.
"I feel like I can see my name up there in a couple of years," Washington said. "But I'm just worried about getting better. And I feel like they were doing the same thing (at this point).
"They were out here working. That's the reason they're up here."
The 6-foot-8-inch standout, who recently was named second-team All-USA by USA Today, will conclude his prep career this week in the Dick's High School Nationals tournament in New York City. The Pilots will meet Oak Hill Academy (Virginia) in the quarterfinals at 11 a.m. Thursday at Christ the King High School.
The tournament starts a day after he played in the McDonald's All American game in Chicago, where he had seven points, five rebounds, three steals and one assist for the East in a 109-107 loss to the West.
"Even if it just ended today, I think he had a hell of a career," said his dad and coach, Paul Washington Sr.
If there were a blueprint for young players to follow in hopes of reaching the pinnacle that is the NBA, Washington, 18, has met the criteria.
On the AAU circuit, he led Team Penny (Tennessee) to the Peach Jam Final Four last summer in South Carolina. He won a gold medal in Chile with the Under-18 USA team in 2016, and was one of only 20 high school players to be selected to the McDonald's All American game and Jordan Brand Classic this spring.
All, he says, is a reality because of Findlay Prep, which has won 89 games during his career.
"It's the reason I'm going to Kentucky," said Washington, who has scored 1,441 points in three seasons. "It forced me to play against bigger and better guys. We played a national schedule, and we played on TV. It was just a blessing for me."
This year, Washington has turned into the team's go-to player and is averaging career highs in every statistical category (19.7 points, 9.6 rebounds, 6.3 assists, 2.0 steals and 1.8 blocks). He's also expanded his game to become more of a threat on the perimeter.
"I'm very proud (of him)," Washington Sr. said. "I was here for two years as a dad and saw him develop and get better. I think each year he's picked up a bigger role on the team. And this year, this is his team. We go as far as he goes. …
"I think he'll go down as one of the best forwards they've had from a versatility standpoint. Anthony Bennett was very strong, physical. I don't know if he shot it that well or passed it that well. You got Tristan Thompson — very physical and obviously (the) dunking. Gifted. But when I look up there, with P.J.'s versatility, he's able to play on the wing. So I like him up there with the versatility that he has. He'll be one of the best ones up there."
Not bad for someone who initially didn't want to come to Findlay Prep but has since turned into nation's No. 14 prospect, according to ESPN.com.
"My dad made me come here," Washington said. "I really wasn't too excited about it. I wanted to stay in Texas, but (now) I feel like it was the best decision for me."
Credit the move to parents knowing best. So where does dad think his son will be in, say, five years?
"Going on his second contract in the NBA," he said, smiling. "That's the goal."
Follow all of our Nevada Preps coverage online at nevadapreps.com and @NevadaPreps on Twitter.
Contact reporter Ashton Ferguson at aferguson@reviewjournal.com or 702-383-0430. Follow @af_ferguson on Twitter.