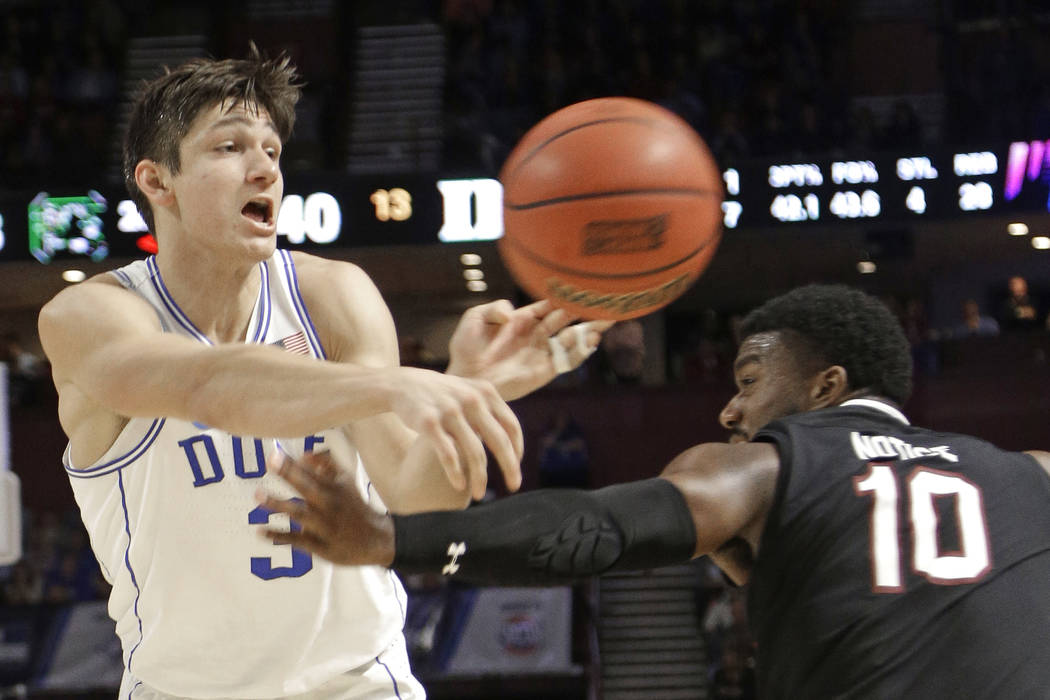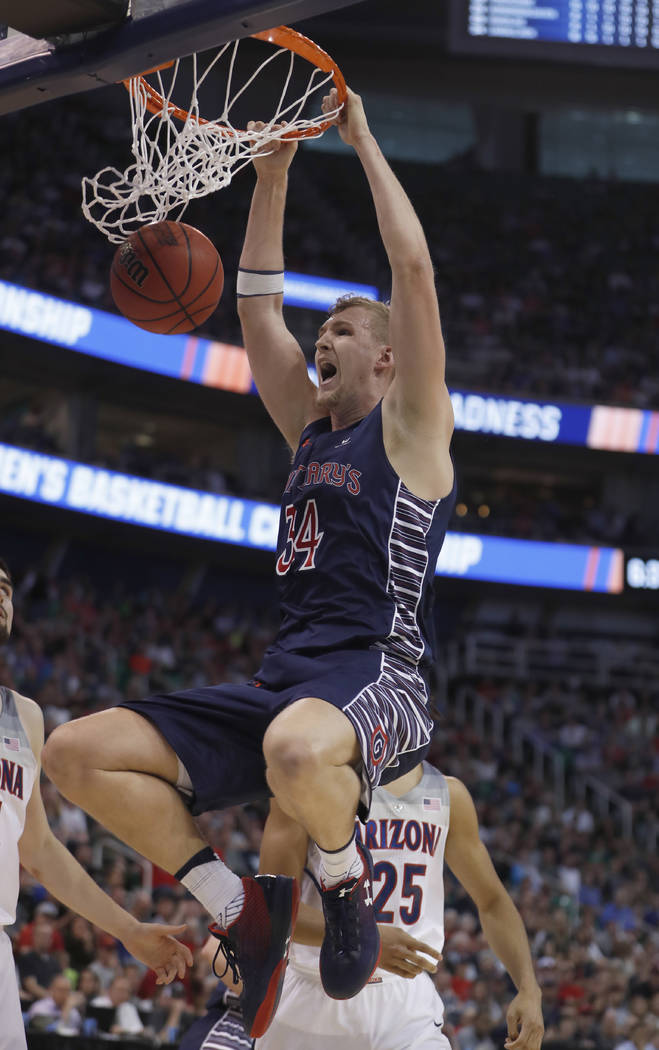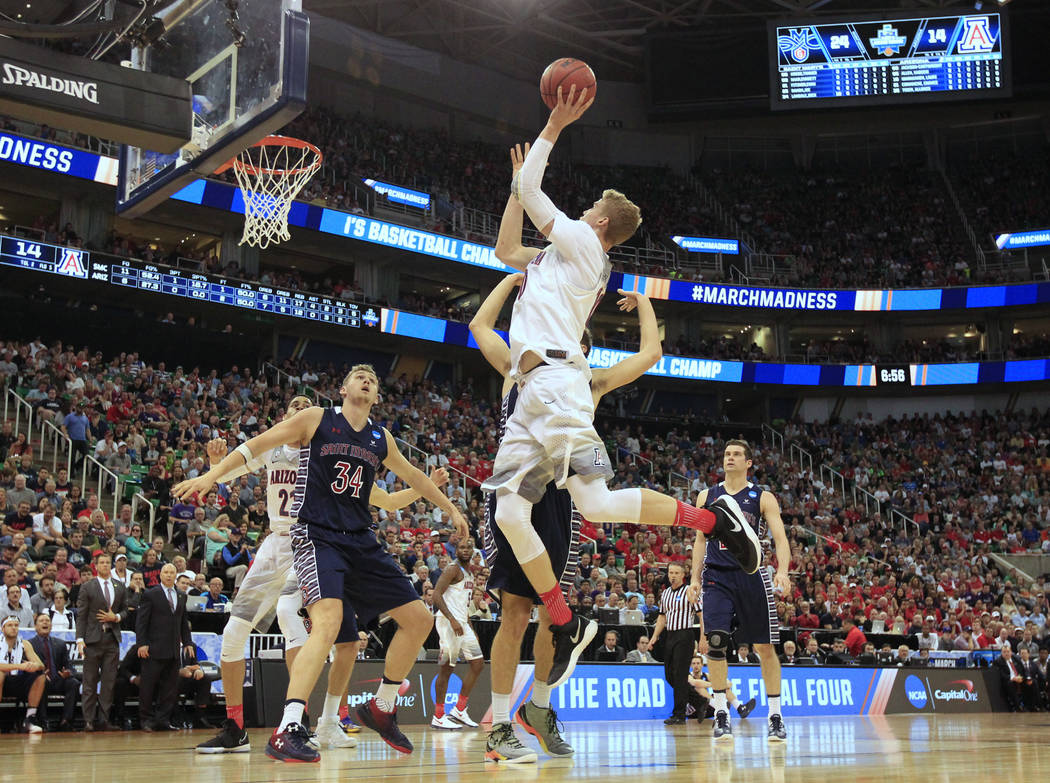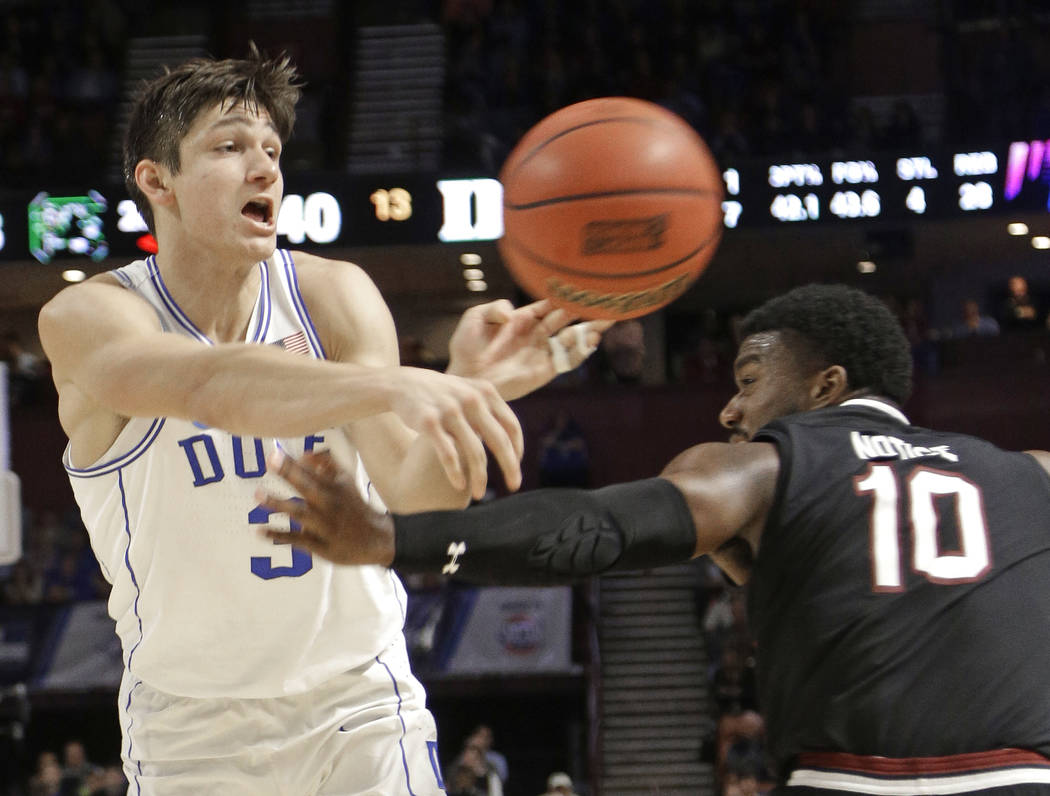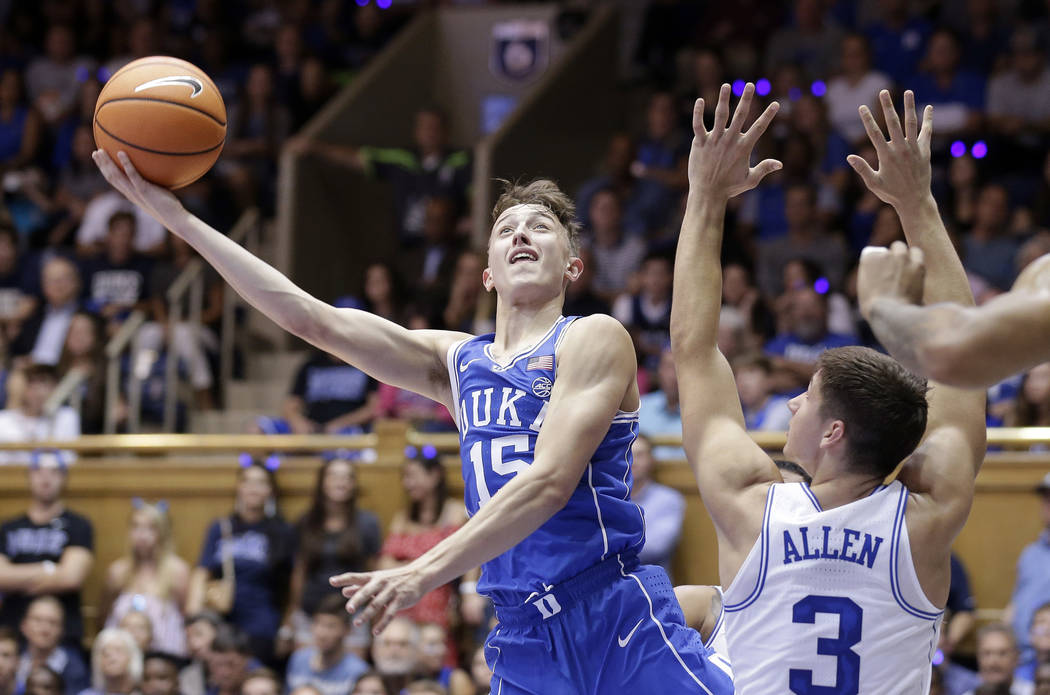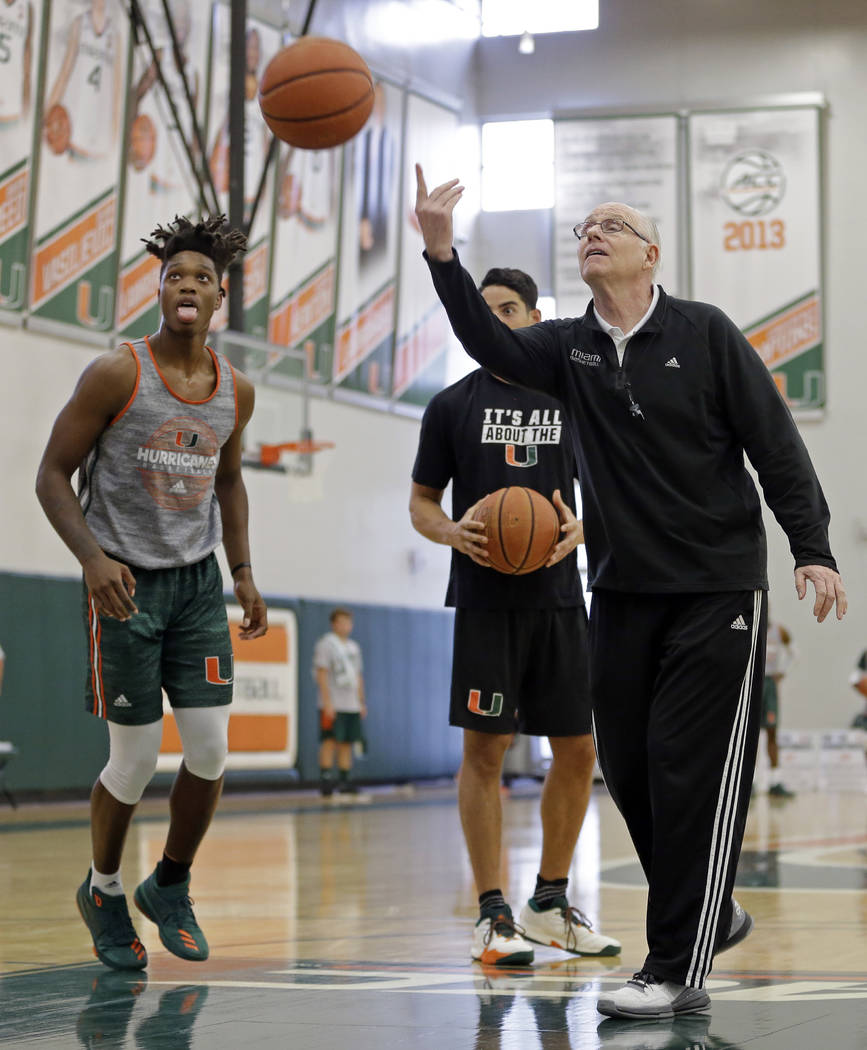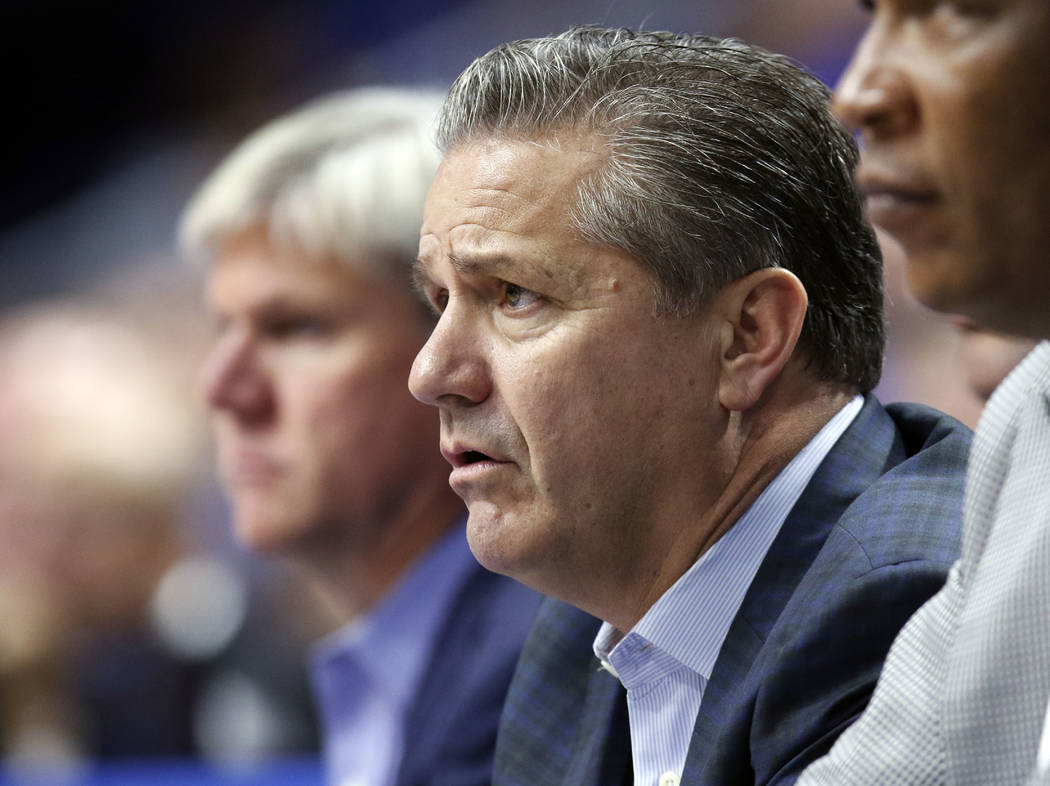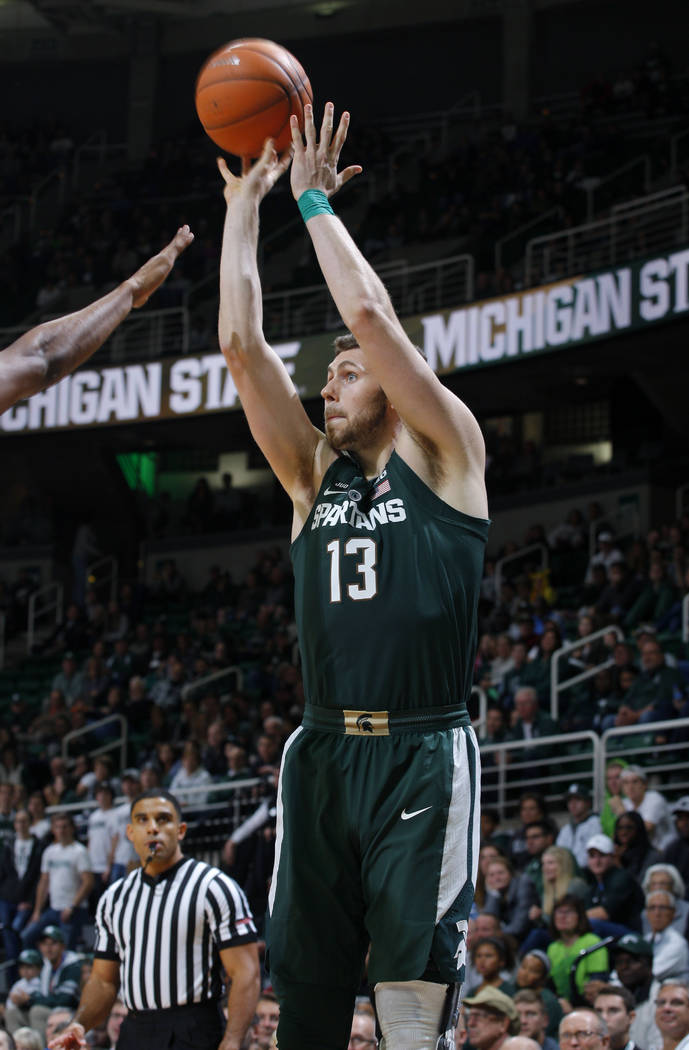 In honor of that age-old classic known as the Vegas 16 postseason tournament, which turned out to be the Vegas 8 and then the Vegas Zero, we give you our top 16 teams entering the college basketball season:
1. Michigan State: We like good guys and inspiring stories, and Miles Bridges returning to school and Las Vegan Ben Carter getting a final season of eligibility more than qualifies.
2. Arizona: The Wildcats again have as much talent as anyone else, but now they're also front-and-center in the FBI investigation. What's that saying … The more corrupt the state, the better your chance at a Final Four. Or something like that.
3. Duke: Grayson Allen is just two trips of an opponent away from qualifying for one of those journeys to a cemetery as part of a Legend Tripping pilgrimage. We're rooting for him.
4. Kansas: From the This Is Stupid Good Dept.: The last time Bill Self didn't win a Big 12 title, a guy named Zuckerberg launched something called Facebook.
5. Wichita State: Never has a move to the American Athletic Conference caused so many to predict such marvelous things about a team.
6. Villanova: I've heard of two Brunsons — Doyle and Jalen. The latter won't need lightning to strike for Villanova to be great as it did twice for a certain poker player with a 10-2 hand, but the junior guard sure needs to make big shots.
7. Kentucky: It's the most inexperienced roster John Calipari has featured as Wildcats coach, which is like saying Tom Brady is 40. What does it really mean?
8. Cincinnati: The Bearcats began last season 21-2, finished with 30 wins and are better this season. Welcome to the American, Wichita State, is right.
9. Florida: When the Gators get in the NCAAs lately — five times in the past seven years — they live until the Elite Eight. Lots to replace, but a whole lot to like.
10. Miami: More talented than any Atlantic Coast Conference team not named Duke and yet on the doorstep of FBI probe. I suppose that means Jim Larranaga either could be national Coach of the Year or join Rick Pitino for a disgruntled retirement dinner at an Italian joint. Pitino would know a place.
11. West Virginia: Other than the fact Bob Huggins appears more cuckoo for Cocoa Puffs than usual — have you seen some of the wardrobe choices lately — three returning starters from a Sweet 16 team and being masters of adjusted defensive efficiency should deliver another deep NCAA run.
12. Notre Dame: The Irish — after an underappreciated Bonzie Colson — are again the Dad Bod guys at the gym who always get picked last for runs. And then stay on the court all night.
13. North Carolina: I'm not sure the defending champs can repeat — they must replace three key starters — but I am sure point guard Joel Berry II couldn't hang with me in NBA 2K17. I have a healthy hand and dent-free door to prove it.
14. Southern California: We wanted to rank these guys higher, given it's been forever since so much basketball talent wore the cardinal and gold, but then word came about San Diego State ripping the Trojans by 20-plus in a closed-door scrimmage. I suppose that means USC would be a beast of a third-place Mountain West team.
15. Saint Mary's: Do you know who Jock Landale is? A hint — he's the airplane about to take down King Kong from atop the West Coast Conference. Gonzaga is in for a tumble … all the way to second place.
16. Louisville: I really wanted to give this last spot to Northwestern (Elaine Benes' son, and all) but if you have this much talent and still field a program following stripper scandals and allegedly paying a kid $100,000 to sign, well, you also must have luck on your side.