Silverado's Martel Williams prepares for AAU season
February 27, 2018 - 5:55 pm
Updated February 27, 2018 - 6:07 pm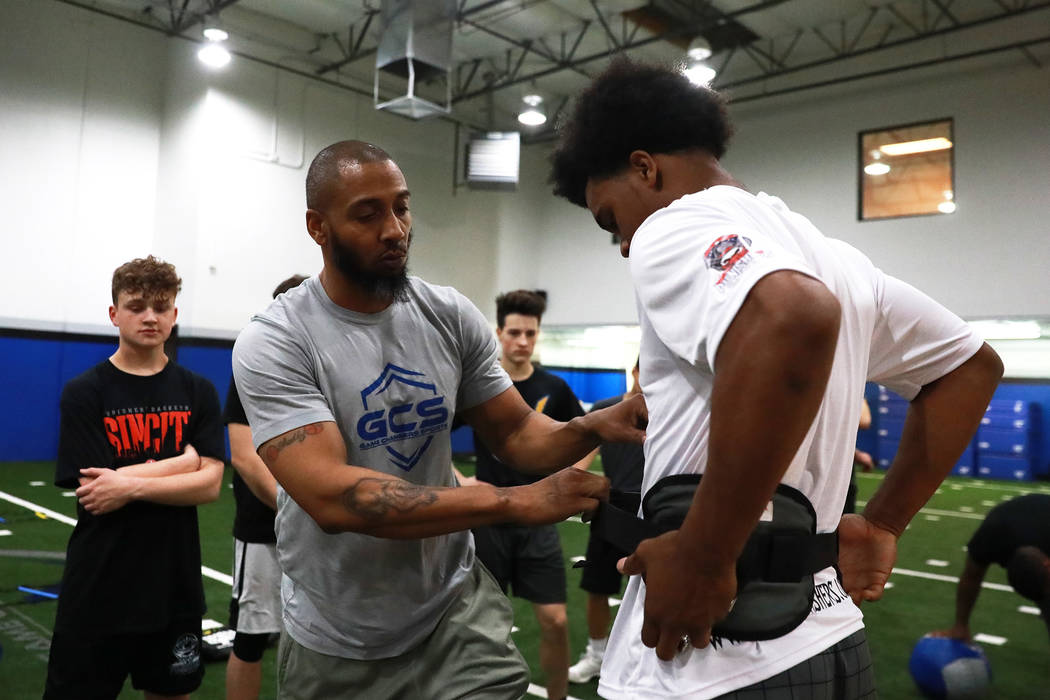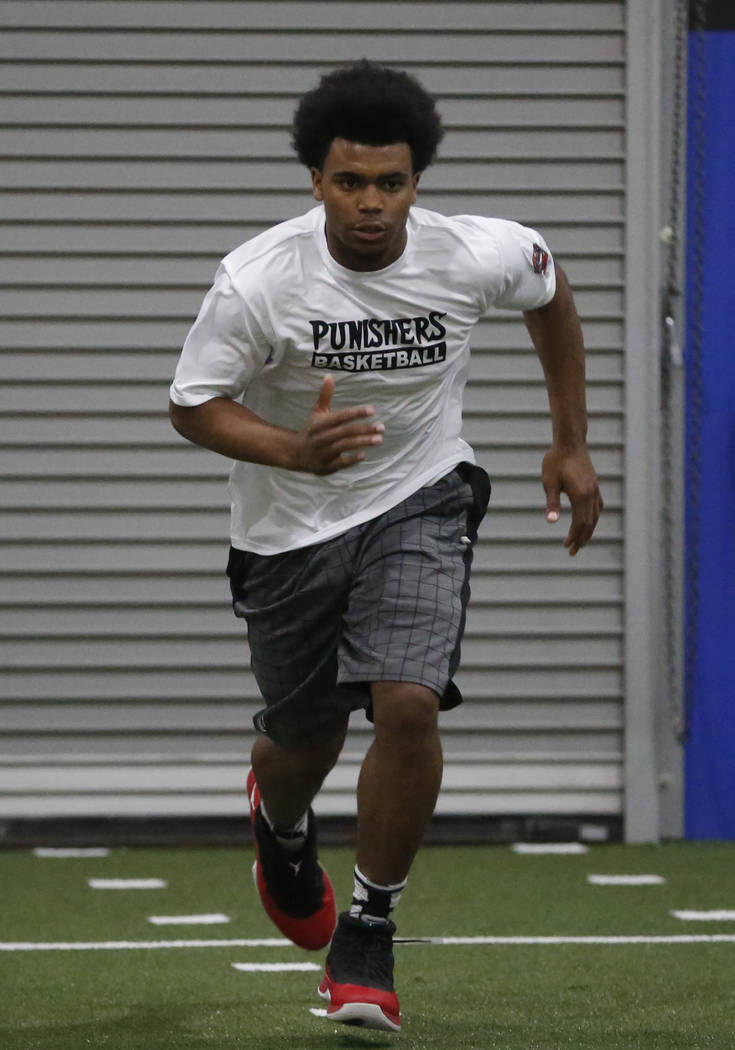 While Nevada's best high school basketball teams were competing for state championships in Reno last week, Silverado sophomore Martel Williams toiled away in Las Vegas to sharpen every intricacy of his game.
The high school season ended prematurely for Williams.
Basketball never stopped.
Williams, who averaged 18.8 points and 7.4 rebounds for the Skyhawks this season, is poised for a breakout summer on the AAU circuit with the Las Vegas Punishers, a team he's joining for the third straight year.
The 6-foot-3-inch guard/forward is already hearing from Division I Lamar University of the Southland Conference, and Punishers coach James Feltus is determined to bolster his recruitment during the AAU season.
"I haven't met a kid with the drive and the mentality that Martel has," Feltus said. "We're going to put him in front of a lot of college coaches. It's all up to him."
Williams has wanted to play Division I basketball — at UNLV — since he started playing competitively in eighth grade. He was always bigger and stronger than his competition and arrived at Silverado as a freshman in 2016 with a repertoire of back-to-the-basket moves.
"I knew instantly that he was a man-child," said Silverado coach Colin Darfour, who just completed his first year at the school and is also coaching with the Punishers. "I didn't expect him to be as dominant as he was with his height."
In turn, Darfour tailored his offense around Williams and called isolation post-ups for him at key junctures in close games throughout the season.
The Skyhawks improved, and Williams was an All-Sunrise first-team selection.
But he wanted to diversify his skill set and worked out six days a week at Game Changers Sports, a fitness training facility where he lifts weights and polishes his ballhandling and shooting.
"Now I'm kind of a mix between a post and a guard," Williams said. "I can post up guards and play on the perimeter, shoot and drive."
He'll have all summer to prove it. Feltus and Darfour are adamant that Williams is a Division I player and plan on helping him showcase his talent.
Williams wants to conclude the AAU season with multiple scholarship offers and a spot in ESPN's sophomore class rankings.
Feltus won't bet against him.
"He's hungry, and that kid is special," he said. "He's going to go somewhere."
Findlay Prep concludes regular season
Findlay Prep concluded the regular season 28-4 and is in position to earn another invitation to the 10th annual High School Basketball Nationals tournament.
The tournament will feature eight of the top teams in the country and is scheduled for March 29 to 31 in New York City.
The Pilots won the national championship in 2009, 2010 and 2012.
Clark guard commits Division I
Clark senior guard James Bridges committed to Sacramento State, Bridges' AAU coach, Lamar Bigby, said Sunday.
The 6-foot-5-inch Bridges was a four-year varsity player and helped the Chargers win Division I-A state championships in 2015 and 2016.
More preps: Follow all of our Nevada Preps coverage online at nevadapreps.com and @NevadaPreps on Twitter.
Contact reporter Sam Gordon at sgordon@reviewjournal.com. Follow @BySamGordon on Twitter.