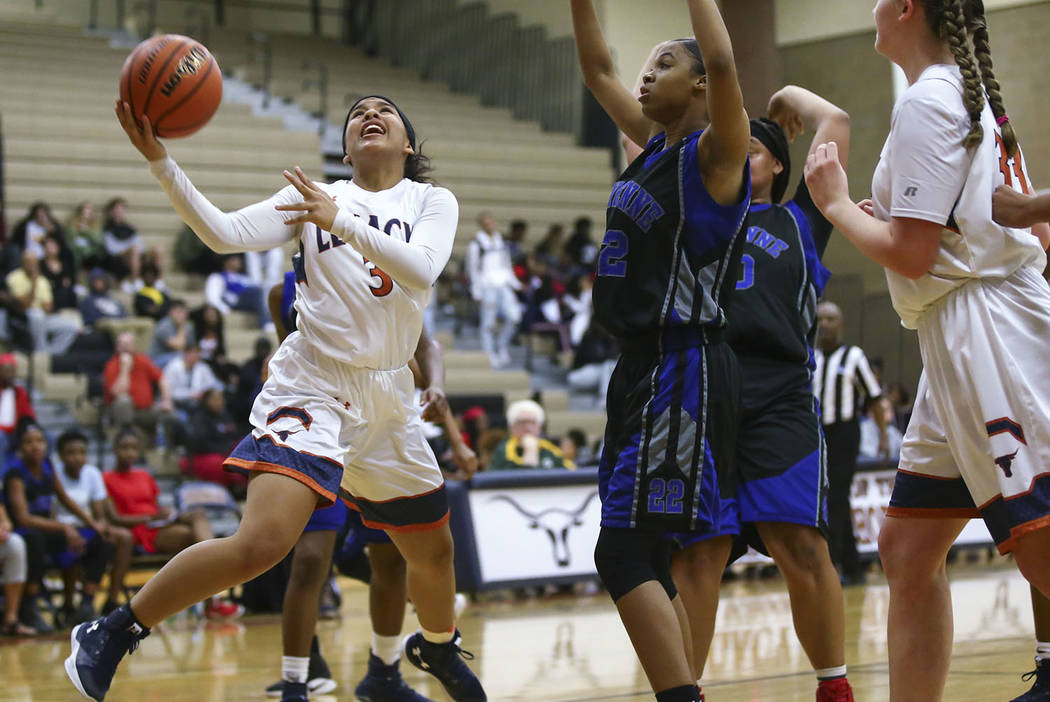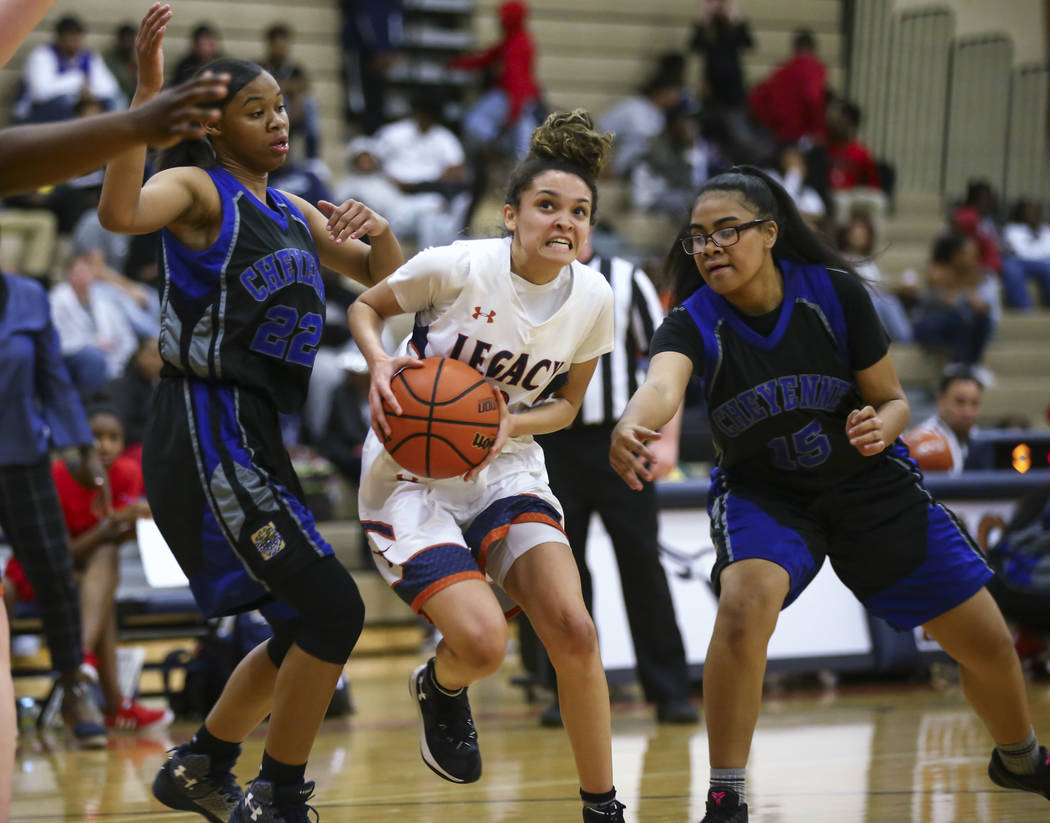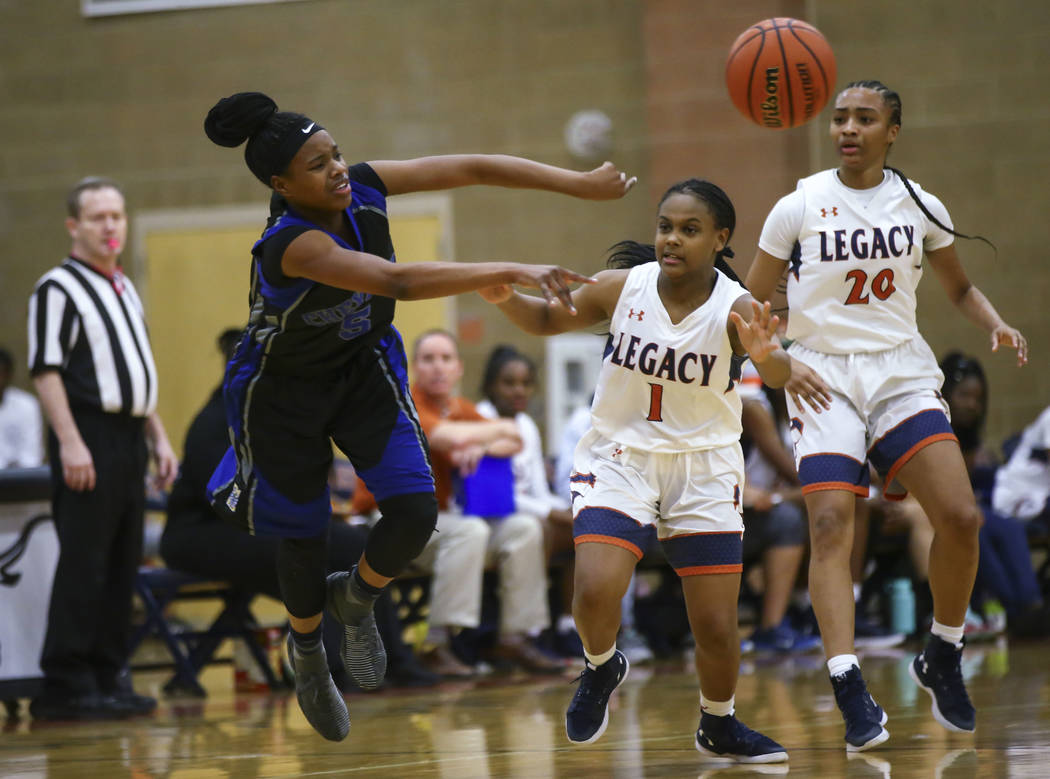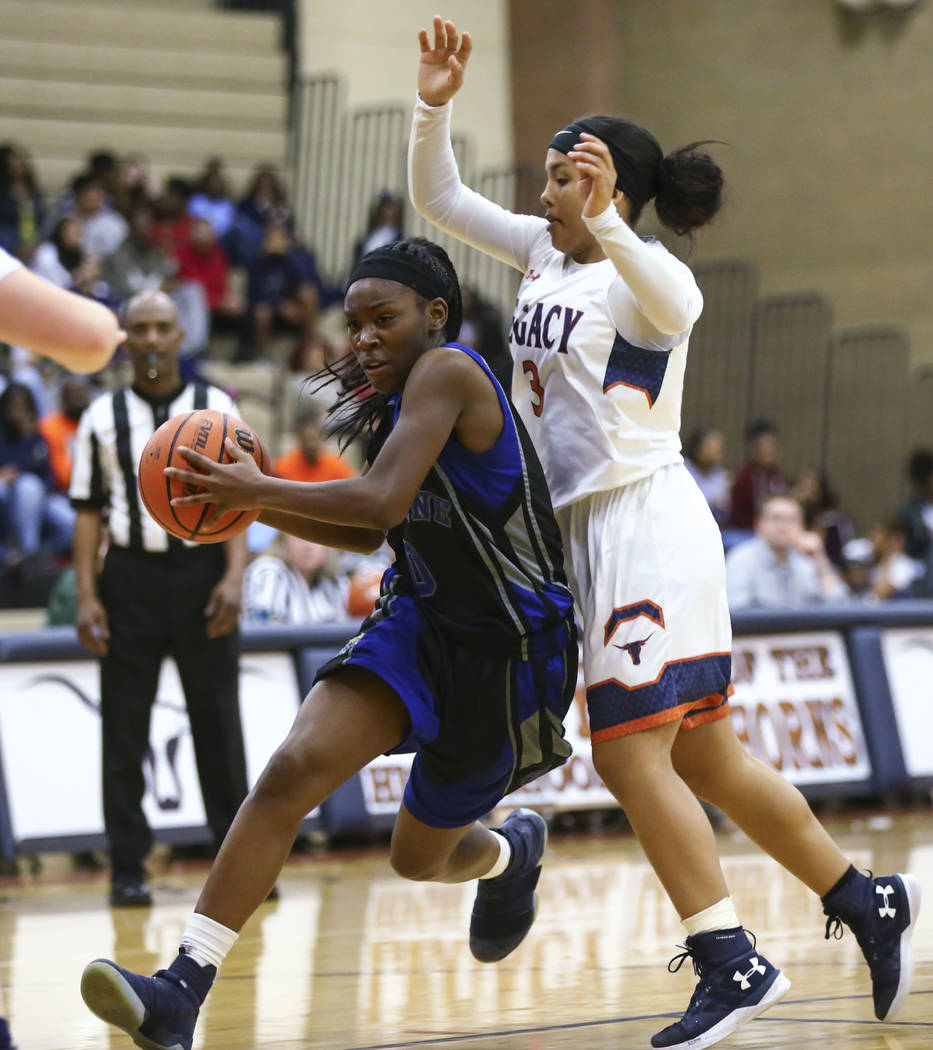 After five straight league games, and with Legacy fighting for the No. 2 seed in the Northwest League standings, coach Tiffany Richardson called it "so weird" to have a nonleague game sprinkled in, like Thursday's home game against Cheyenne.
Either way, Legacy took care of business.
Taeha Pankey scored a season-high 27 points, and the Longhorns' girls basketball team used a 19-6 first-quarter run to take control and fend off Cheyenne, 61-52.
"We came out good, but I felt like we got really tired," Pankey said. "I felt like I led the team and they looked at me like a leader more."
Both Pankey and Richardson said the team was flat and faded after its strong start. Legacy (9-15) shot 19-for-58, including a second quarter in which it was 2-for-15.
"I felt like we missed some shots that we are normally capable of making," Richardson said. "I can't put my finger on it, but it's a win and we'll take it."
Still, Cheyenne (10-9) was equally inefficient, shooting 19-for-60, and the Longhorns took advantage.
Where Legacy made the difference was from the free-throw line, making 17 of 20, and with Pankey.
The senior guard has been a top player since she arrived at Legacy, and Thursday was one of her finest efforts. She scored 12 points in the first and didn't slow down. She made four 3-pointers and all five of her free throws.
"This is one of my best games," Pankey said. "It felt good."
Rory Carter added 11 points for the Longhorns, who will host Arbor View for second place in the league.
Teionni McDaniel led the Desert Shields with 21 points. Almond Slayton had 16 points and 16 rebounds.
Contact Justin Emerson at jemerson@reviewjournal.com or (702) 387-2944. Follow @J15Emerson on Twitter.
Box score:
Thursday's highlights
Boys
— Sierra Vista's Maka Ellis had 30 points in a 90-62 road win over Shadow Ridge.
— Innovations International's Justin Evans had 35 points, 21 rebounds and 10 assists in a 78-48 home win over Somerset-Losee.
— Findlay Prep's Bol Bol had 25 points, 11 rebounds and four blocks in an 88-63 win over Riverdale Baptist (Maryland) in the Saint James Invitational in Hagerstown, Maryland.
Girls
— Jeanette Fine had 12 points and 10 rebounds to lead Canyon Springs to a 48-22 home victory over Valley.
— Moapa Valley's Lainey Cornwall had 21 points to power the Pirates to a 64-29 home victory over Del Sol.
— Isis Triplett had 17 points as Shadow Ridge beat visiting Sierra Vista, 51-28.