Team USA players would love to see NBA franchise in Las Vegas
Updated July 27, 2018 - 7:27 pm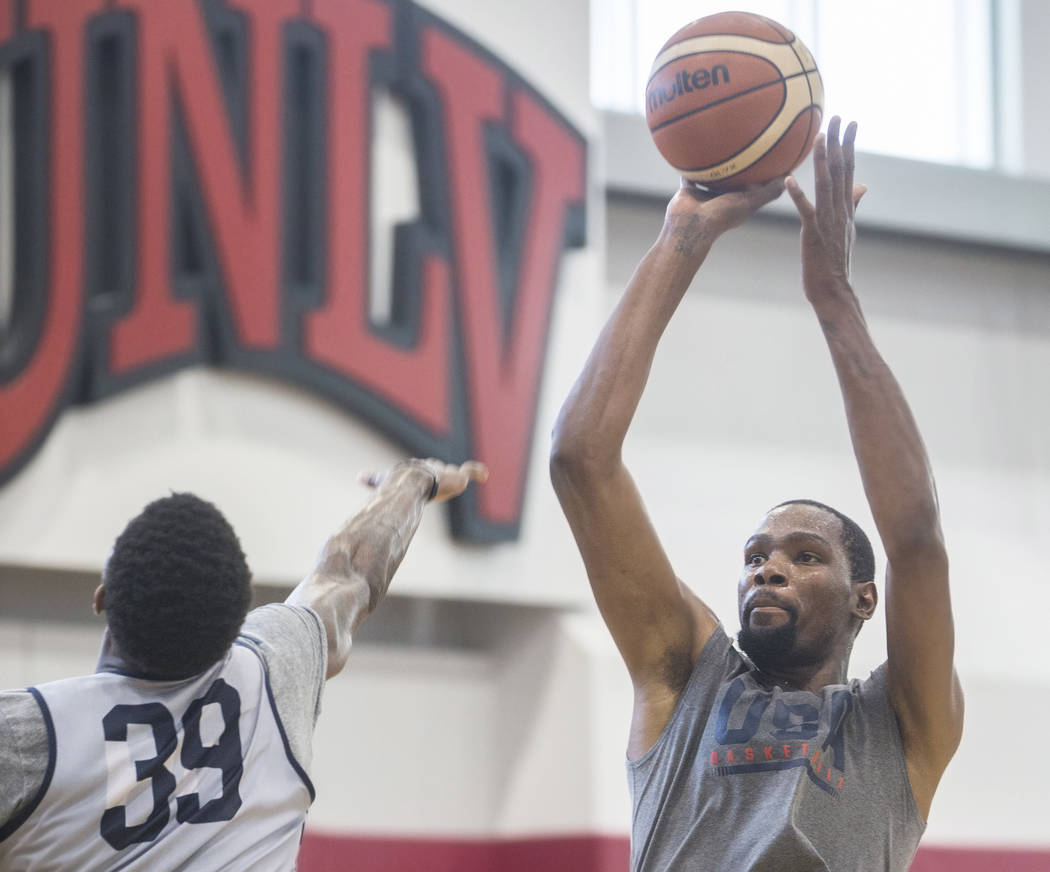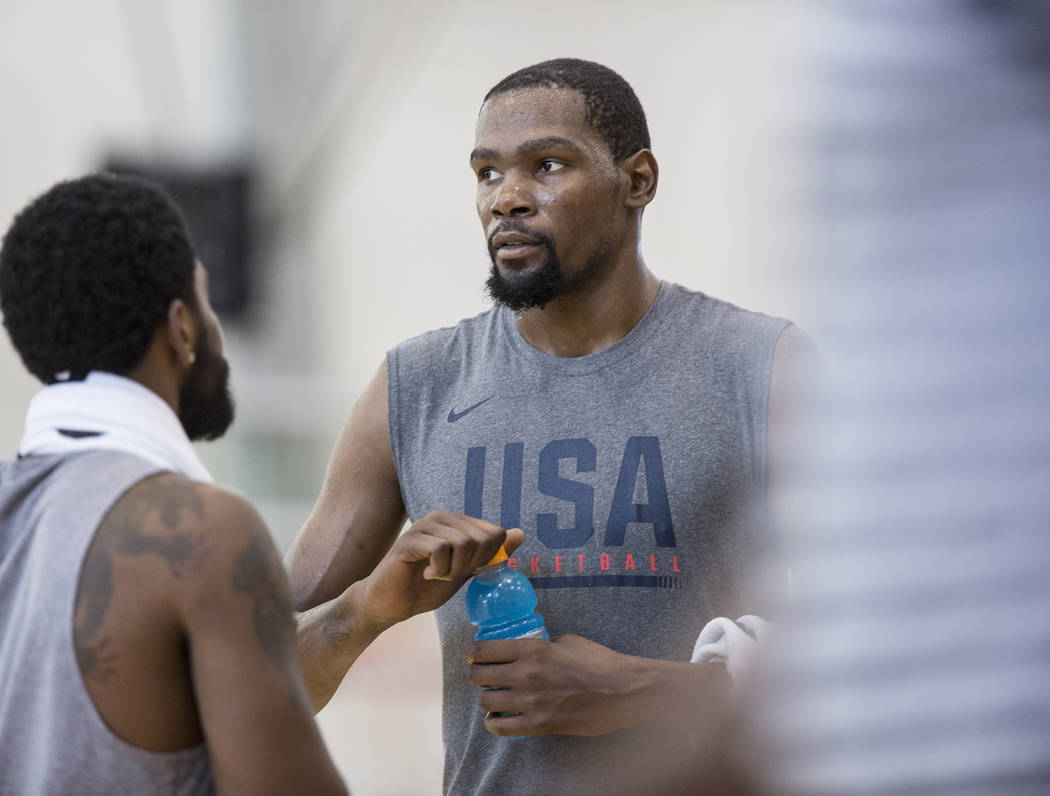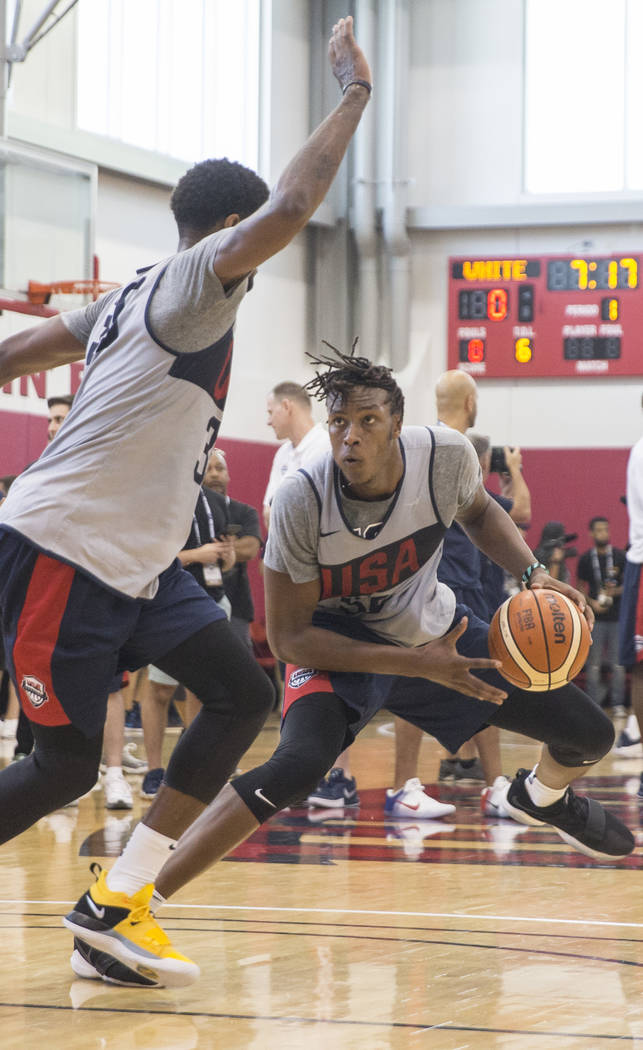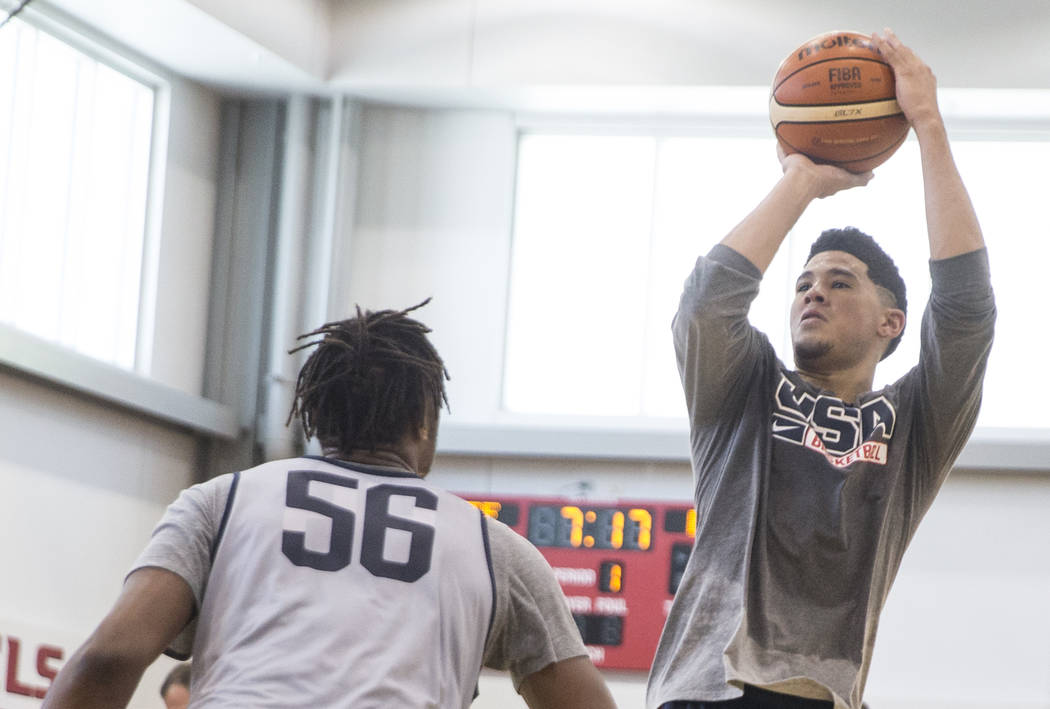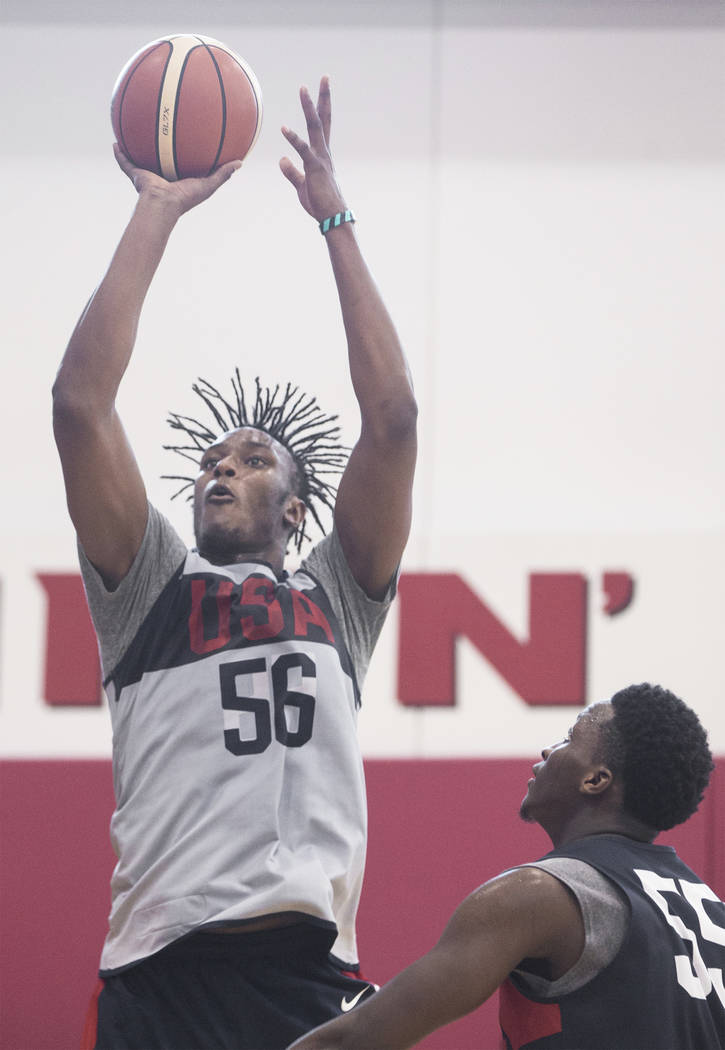 NBA commissioner Adam Silver said two weeks ago that the presence of all 30 teams at the summer league made it feel like a franchise already existed in Las Vegas.
But what if Las Vegas was truly part of the NBA, either with an expansion team (a la the Golden Knights) or a relocated one (Raiders)?
NBA players at Mendenhall Center for Team USA's minicamp Thursday and Friday were more than receptive to that idea.
"They've got hockey here, and they've got WNBA here, the NFL will be here in a couple of years," Paul George of the Oklahoma City Thunder said. "I think Vegas is built for an NBA team. I think they should be here. It has everything. It's easy access from the airport down to the Strip. I don't see why not."
There is no indication, however, that the NBA will place a team in Las Vegas any time soon. But MGM chairman and CEO Jim Murren said in 2016 during a special legislative session that he thought the league would have a team in Southern Nevada "in the next few years."
MGM Resorts owns the WNBA's Aces, who moved to Las Vegas from San Antonio in October. The corporation's purchase of the franchise could be an indication that groundwork was being laid to eventually bring in the NBA. For those looking for more tea leaves to read, MGM Resorts also was the title sponsor of the NBA Summer League for each of the past three years.
Two NBA players specifically pointed to the Knights' success as an indication that Las Vegas would support a basketball team. The Knights made the Stanley Cup Final in their inaugural season and drew crowds beyond capacity for most games.
"Even just from adding an NHL team, they're doing great things," reigning NBA MVP James Harden of the Houston Rockets said. "It's built for it. Obviously, the money is there, but I think the fan support is there as well. We saw that in hockey."
Blake Griffin of the Detroit Pistons largely echoed Harden's thoughts, but said relocating a team would be difficult.
"The hockey team here did really, really well," Griffin said. "I don't know if you consider it a sports town because of everything that's going on here, but I think people appreciate sports here. I think all sports would do well here. It's probably something in the future, but I think everybody realizes how much basketball brings to a city, and I don't know that it would be easy to take a team away from a different city to bring one here."
Kevin Durant, the MVP of the past two NBA Finals after leading the Golden State Warriors to back-to-back championships, said Las Vegas would be a popular destination around the league.
"I think players like coming here," Durant said. "I'm sure whatever team they put together would be successful here because of so much support and so many great resources, and it would add on another level of excitement for the NBA, for the game of basketball, so I'm all for it."
Team USA coach Gregg Popovich, who has won five NBA championships with the San Antonio Spurs, didn't offer an opinion on whether Las Vegas could support a team.
"I'm not the mayor," Popovich said. "I'm not a business guy. I don't know how their city works. I'm just glad the team is still in San Antonio because I can coach it."
Contact Mark Anderson at manderson@reviewjournal.com. Follow @markanderson65 on Twitter.
Las Vegas pro sports
— The Golden Knights, the first Las Vegas team in one of North America's four major professional sports, made this year's Stanley Cup Final in their inaugural season.
— The Oakland Raiders are scheduled to move to Las Vegas in 2020.
— The Aces moved from San Antonio and are chasing a WNBA playoff berth.
— Two NASCAR races take place this year in Las Vegas for the first time, including the first one of the circuit's playoffs.
— The Lights, a United Soccer League team, are playing their first season.
— The 51s are playing their final season at Cashman Field before moving to Summerlin.