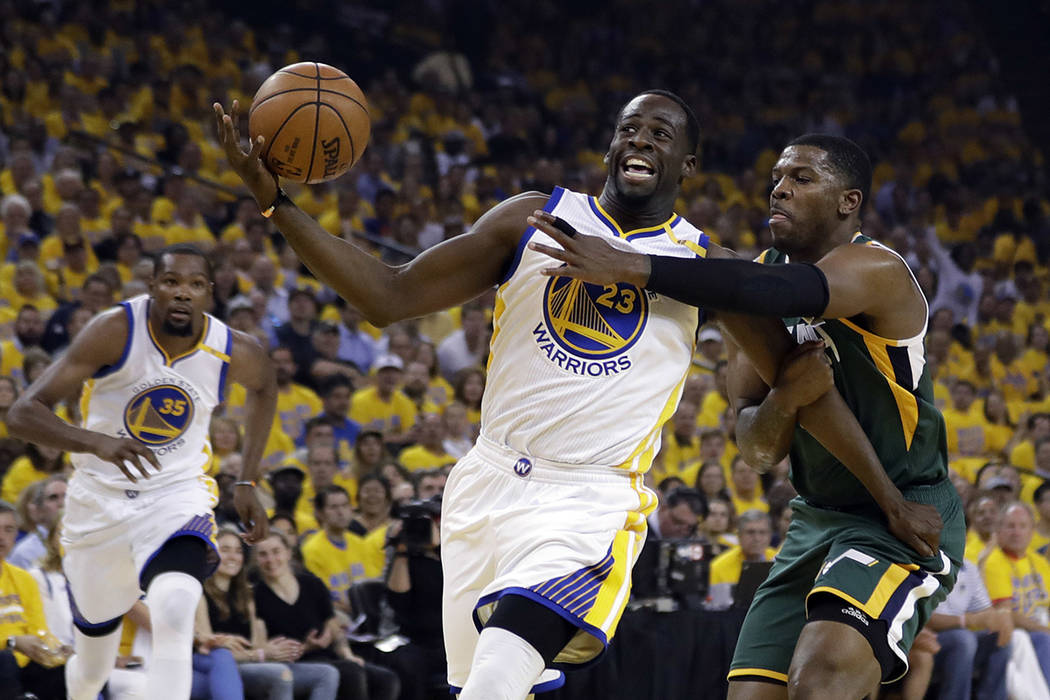 BOSTON — Isaiah Thomas capped a career-high 53-point performance on what would have been his late sister's 23rd birthday with nine points in overtime as the Boston Celtics defeated the Washington Wizards 129-119 on Tuesday.
Thomas became the fourth Celtic to record a 50-point game in the playoffs as Boston took a 2-0 lead in their best-of-seven Eastern Conference semifinal series. Only John Havlicek (54 in 1973) scored more in a Celtics playoff game.
Al Horford had 15 points and 12 rebounds, Avery Bradley and Jae Crowder each scored 14, and Terry Rozier was a spark plug off the bench with 12 for Boston.
John Wall finished with 40 points and 13 assists to pace Washington. Markieff Morris had 16 points, Marcin Gortat totaled 14 points and 10 rebounds, and Bradley Beal also scored 14 for the Wizards.
Warriors 106, Jazz 94
OAKLAND, Calif. — Stephen Curry scored 22 points in only 30 minutes as all five starters reached double figures in Golden State's victory over Utah in Game 1 of their Western Conference semifinal series.
Draymond Green had six assists and a team-high eight rebounds to go with 17 points for Golden State, which is 5-0 in the playoffs. Kevin Durant added 17 points and Klay Thompson 15 for the Warriors.
Rudy Gobert had 13 points and a team-high eight rebounds for the Jazz. Gordon Hayward, harassed into 4-for-15 shooting, finished with 12 points for Utah, as did reserve Rodney Hood. Joe Johnson added 11.