Vegas 16 tournament shortens inaugural lineup to 8 teams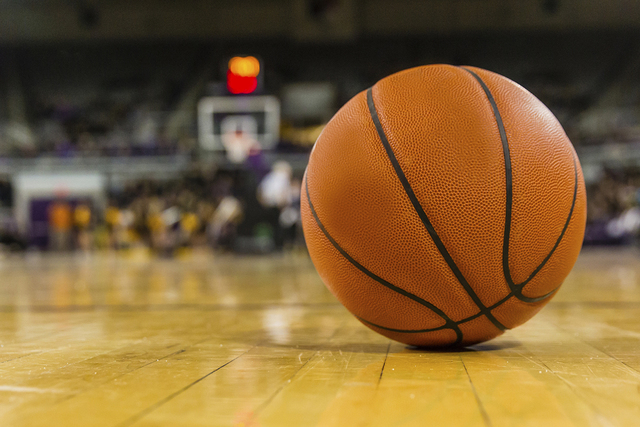 After a lengthy delay, the inaugural Vegas 16 bracket was finally released Monday afternoon with just eight teams in the field.
"We had originally hoped to launch this new tournament with 16 teams, but only if we could secure top-quality programs," Brooks Downing, the president of bd Global, the tournament organizer, said in a statement. "With highly unusual results in many of the conference tournaments, we were hesitant to just fill out the bracket with 'available teams,' so by choosing quality over quantity, we settled on eight teams, many of which were considered for an NIT berth."
The tournament was shortened from five days to three days, March 28-30, at the Mandalay Bay with Tennessee Tech, Old Dominion, UC Santa Barbara, Northern Illinois, Oakland, Towson, Louisiana Tech and Eastern Tennessee comprising out the field.
Six of the eight teams have more than 20 wins on the season and the Vegas 16 is labeling the event as the strongest field outside the NCAA and NIT tournaments.
"We are confident that this 'bowl game for basketball' will mature into a primary option for teams in postseason play," Jim Livengood, the chairman of the Vegas 16 committee, said in a statement.
All games are scheduled to be televised by CBS Sports Network.
SCHEDULE
March 28 quarterfinals
Game 1: Tennessee Tech (19-11) vs. Old Dominion (22-13), noon.
Game 2: Northern Illinois (21-12) vs. UCSB (18-13), 2:30 p.m.
Game 3: Oakland (21-11) vs. Towson (20-12), 6 p.m.
Game 4: Louisiana Tech (23-9) vs. ETSU (23-11), 8:30 p.m.
March 29 semifinals
Game 5: Game 1 winner vs. Game 2 winner, 6 p.m.
Game 6: Game 3 winner vs. Game 4 winner, 8:30 p.m.
March 30 championship
Game 7: semifinals winners, 7 p.m.