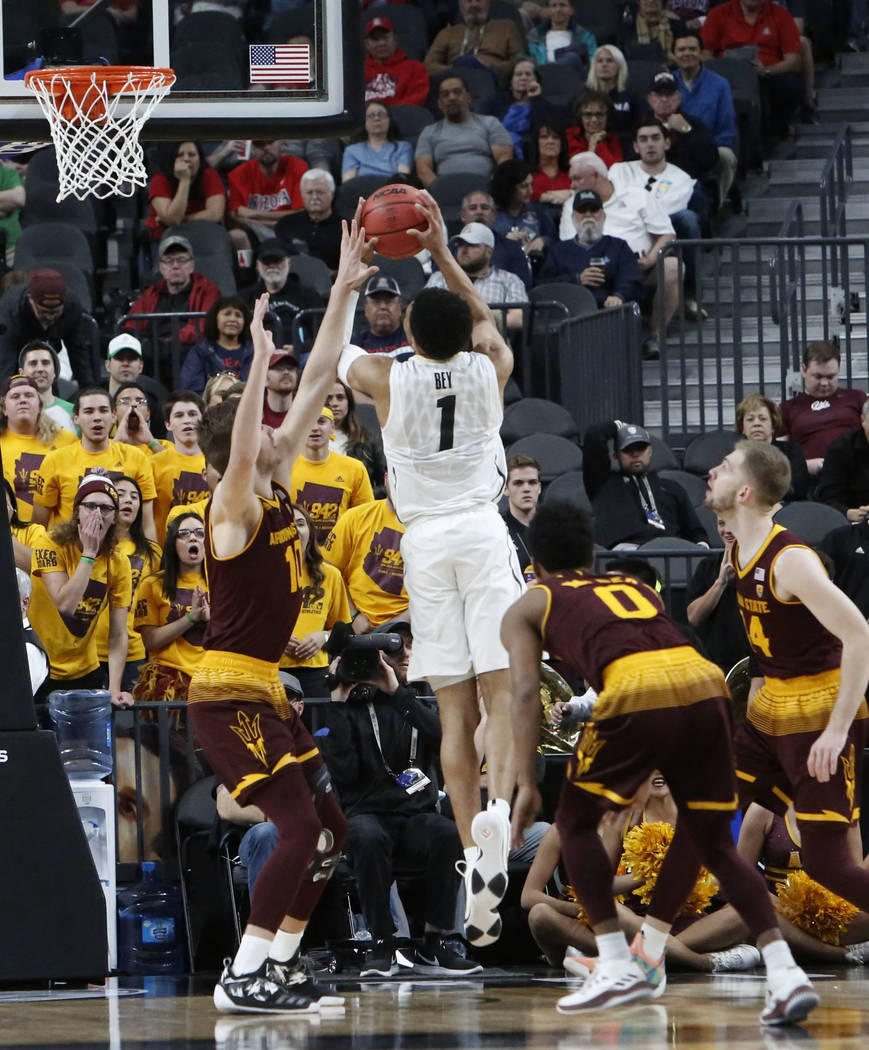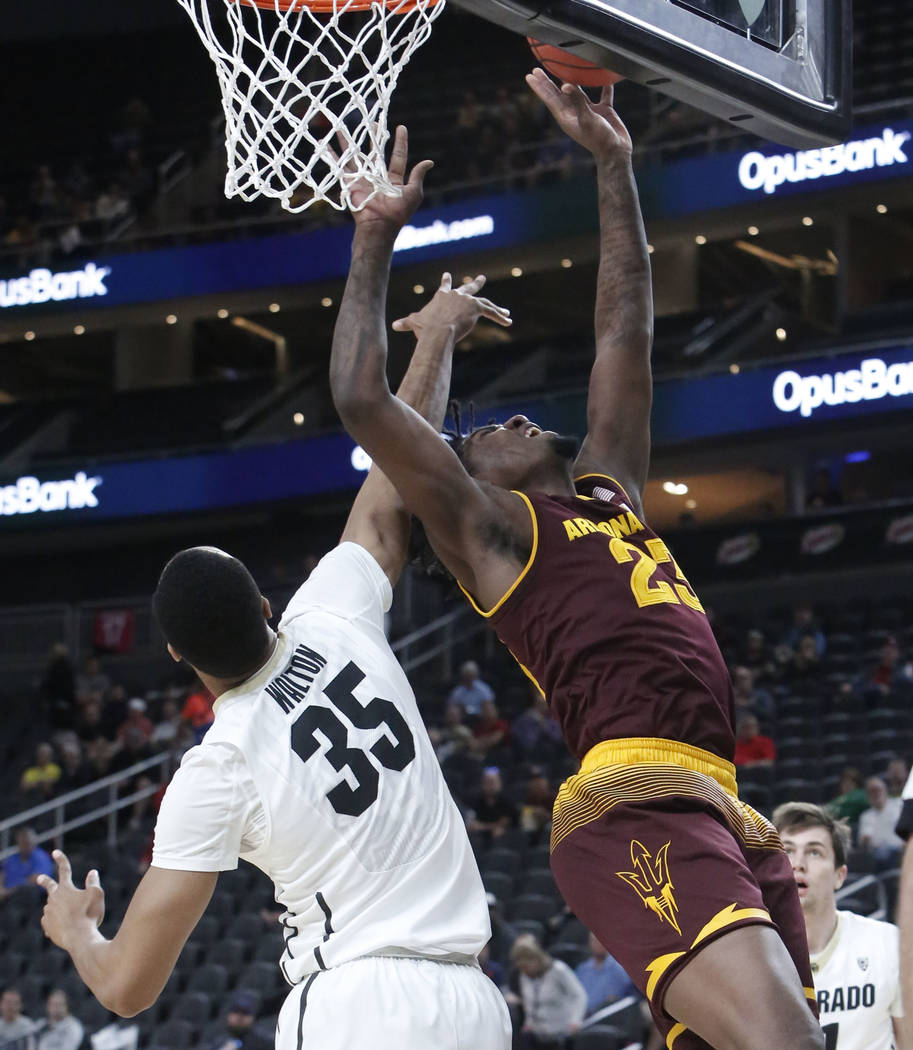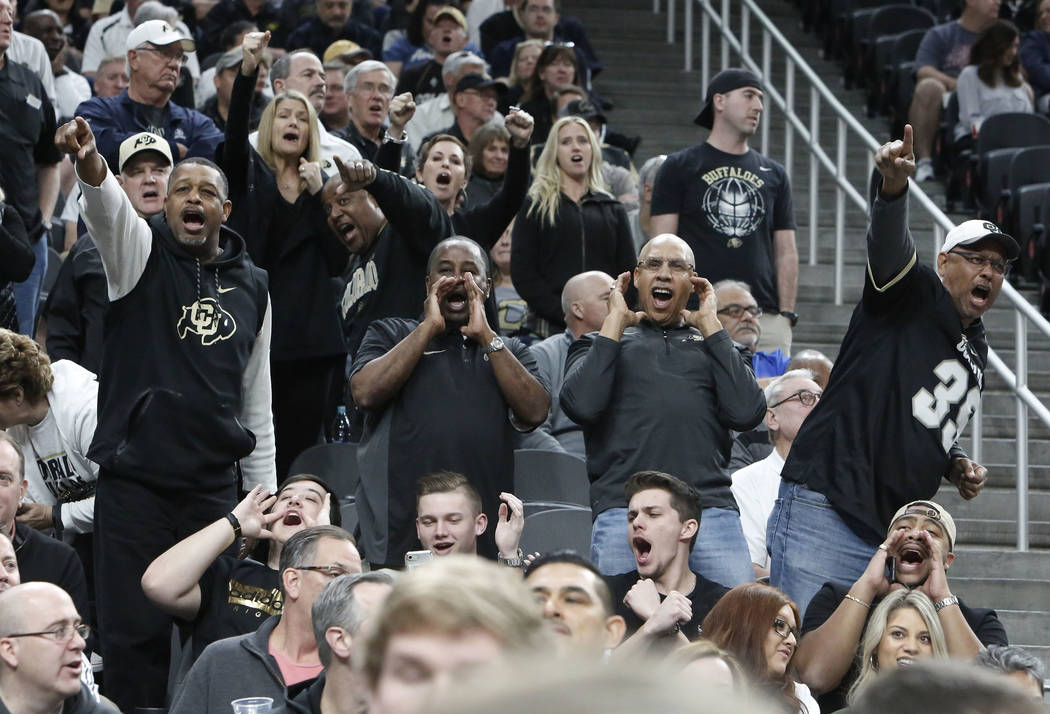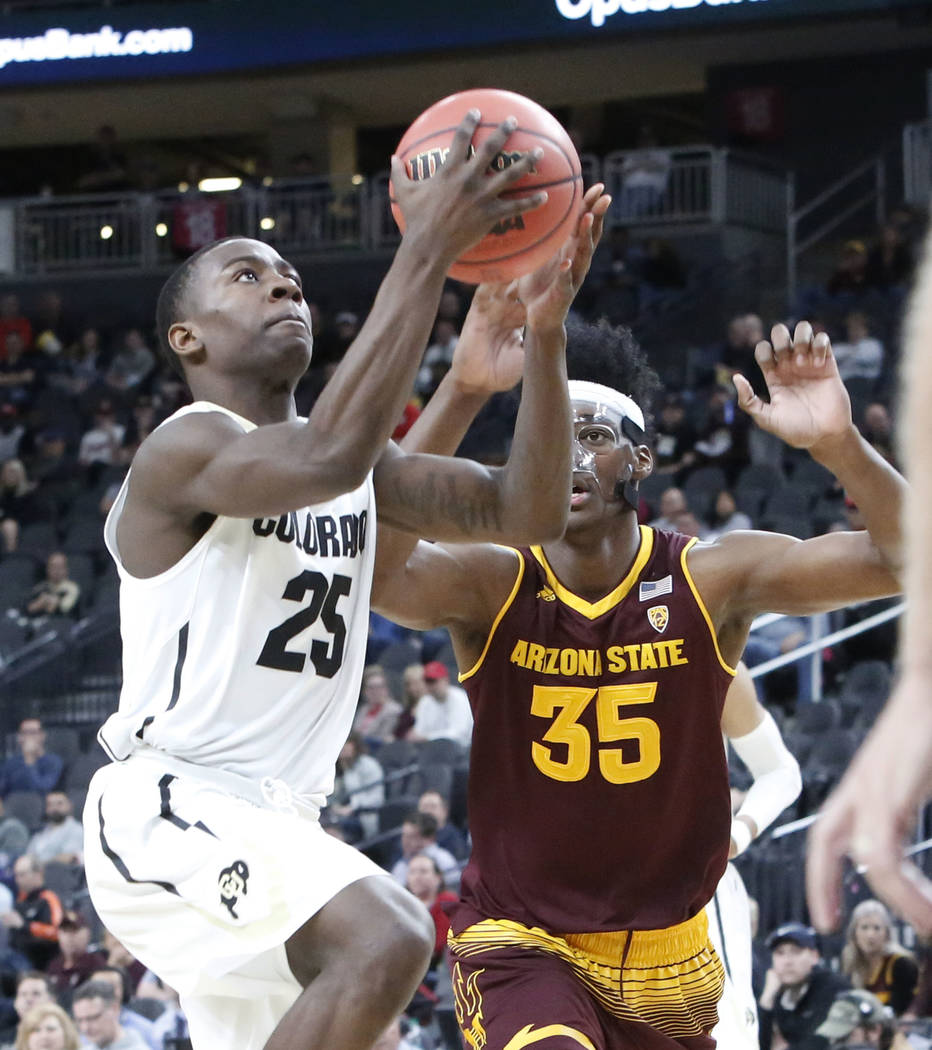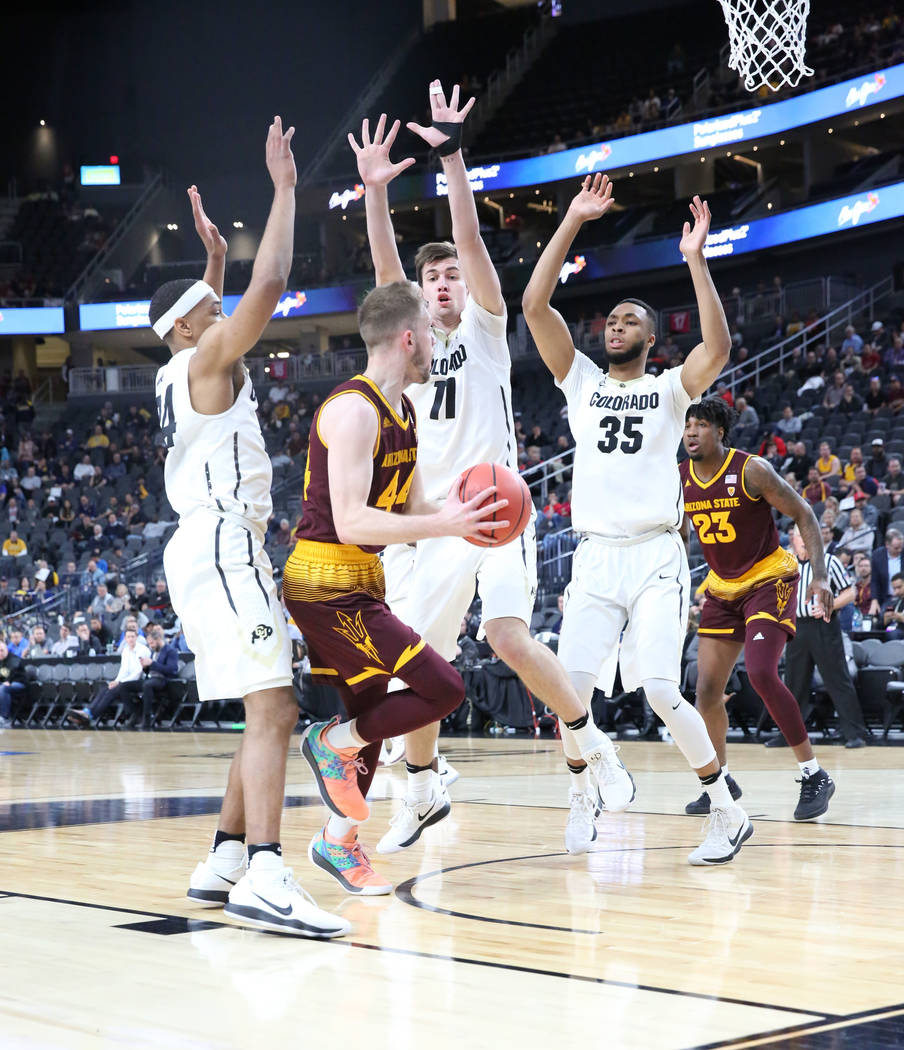 Bobby Hurley was more prepared than a recent college graduate interviewing for a job when asked about his team's chances for an NCAA Tournament bid.
The three-year Arizona State coach had highlights of his team's resume memorized. He even knew opponents' RPI and KenPom ratings.
"I felt like we were in the tournament coming into this game regardless of the outcome," Hurley said Wednesday after No. 9 seed Arizona State lost to eighth-seeded Colorado 97-85 in the first round of the Pac-12 basketball tournament at T-Mobile Arena.
The one-time UNLV tormentor might be confident about his Sun Devils dancing next week, but it will be up to the NCAA Tournament Committee, and chances are high that they could be left out after an early exit in the conference tourney.
The last time the Sun Devils were in Las Vegas, they appeared to be a team destined for a conference title and a high seed in the NCAAs. Arizona State defeated Kansas State, the No. 4 team in the tough Big 12, and Xavier, currently ranked No. 3 in the nation, to win the Continental Tire Invitational at Orleans Arena in November.
ASU (20-11) was 12-0 in nonconference play, including a signature victory at Kansas, and was the last undefeated team in the nation at the time.
But then the Pac-12 schedule arrived and the Sun Devils went on an unfathomable free fall to put their postseason hopes in limbo.
"It's tough to be able to imagine that we're here," said Sun Devils senior guard Kodi Justice, who scored 14 points. "Things are just different (from that first Las Vegas tournament). You can't really explain what happened since then. You can't really say it's one thing or another."
Arizona State, the No. 9 seed, went 8-10 versus Pac-12 opponents. The Sun Devils' frustrations got the best of them after allowing Colorado to score a season-high 97 points on Wednesday.
With seven seconds left and the game already decided, Colorado freshman Tyler Bey of Las Vegas scored on an alley-oop dunk, which prompted Tra Holder to shove Bey, and a skirmish broke out between the teams.
"Let me start by apologizing to Arizona State for what happened at the end there," said Colorado coach Tad Boyle, who injured his calf rushing onto the court to break up the players. "We certainly weren't trying to rub it in their face."
The Sun Devils called the late-game dunk disrespectful, but it probably woke them up and could provide a much-needed spark heading into the postseason.
"We took it to heart because we're still very confident with our team," said ASU freshman Remy Martin, who scored 20 points. "Whatever (Holder) did, we're going to back him up as a team."
Justice added: "It's on us for allowing them to do that. We can't ever give up on a game."
Now the Sun Devils play the waiting game with Selection Sunday three days away. Kansas and Xavier are probably hoping they're left out.
"We know we can beat top teams, we've done it," Martin said.
Contact Gilbert Manzano at gmanzano@reviewjournal.com. Follow @GManzano24 on Twitter.
Wednesday's Pac-12 first-round scores
No. 8 Colorado 97, No. 9 Arizona State 85
No. 5 Stanford 76, No. 12 California 58
No. 10 Oregon State 69, No. 7 Washington 66, OT
No. 6 Oregon 64, No. 11 Washington State 62, OT
Thursday's Pac-12 quarterfinal games
No. 1 Arizona vs. No. 8 Colorado, Noon (Pac-12 Network)
No. 4 UCLA vs. No. 5 Stanford, 2:30 p.m. (Pac-12 Network)
No. 2 USC vs. No. 10 Oregon State, 6 p.m. (Pac-12 Network)
No. 3 Utah vs. No. 6 Oregon, 8:30 p.m. (FS1)
*No. 5 Stanford 76, No. 12 California 58 — Stanford had no trouble in the opening round, crushing California to move into the quarterfinals. Stanford, the No. 5 seed, will play No. 4 UCLA on Thursday. Reid Travis scored 19 points for Stanford. Darius McNeill led California, the 12th seed, with 19 points.