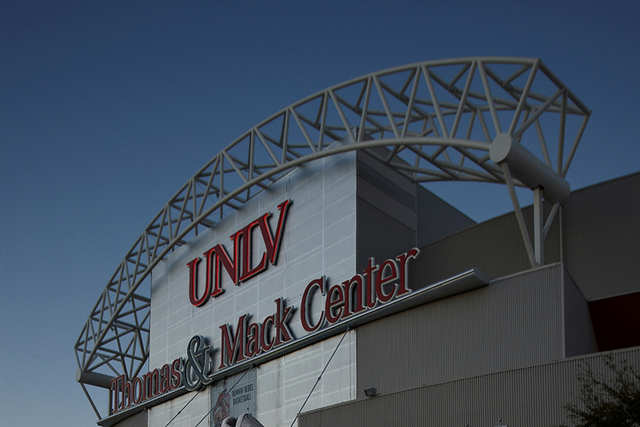 San Jose State, with its ability to hit 3-pointers at a rapid-fire clip, became one of those basketball teams late in the season that no else wanted to face.
Just ask top seed Colorado State, which lost by nine points to the eighth-seeded Spartans on Tuesday.
But fourth-seeded Boise State refused to go down in the Mountain West women's tournament semifinals, breaking open a close game for a 76-67 win over the Spartans on Wednesday at the Thomas &Mack Center.
The Broncos (21-10) play will second-seeded New Mexico (20-11) at noon Friday for the tournament title and the conference's automatic bid to the NCAA Tournament. New Mexico beat No. 3 Fresno State 64-53 in the other semifinal.
Boise State will try to win its first league title since capturing the Western Athletic Conference in 2007. The Broncos also will try to reach the NCAA Tournament for only the third time, having advanced in 1994 and 2007.
"Obviously, it's fun to be in this moment," Boise State coach Gordy Presnell said. "We've been here before a few years ago. But it's been a challenging year because of (the) ups and downs. I thought we had the best pieces, but we'll see."
San Jose State (15-17) led the Broncos 58-56 with 5:43 left before Boise State went on an 11-2 run to assume control.
Shalen Shaw led Boise State with 20 points and eight rebounds, and Brooke Pahukoa scored 19. The Broncos held a San Jose State team that had made 43 3-pointers over its previous three games to 8 of 27 from behind the arc.
Rebecca Woodberry scored 17 points and Ta'Rea Cunnigan 15 for the Spartans.
"We probably felt like we were a four seed and really underachieved throughout the year," San Jose State coach Jamie Craighead said. "So in coming into the tournament as an eight seed, we didn't care who we matched up with. We thought we could beat anybody. Boise State had more in the tank tonight."
Contact Mark Anderson at manderson@reviewjournal.com or 702-387-2914. Follow him on Twitter: @markanderson65.