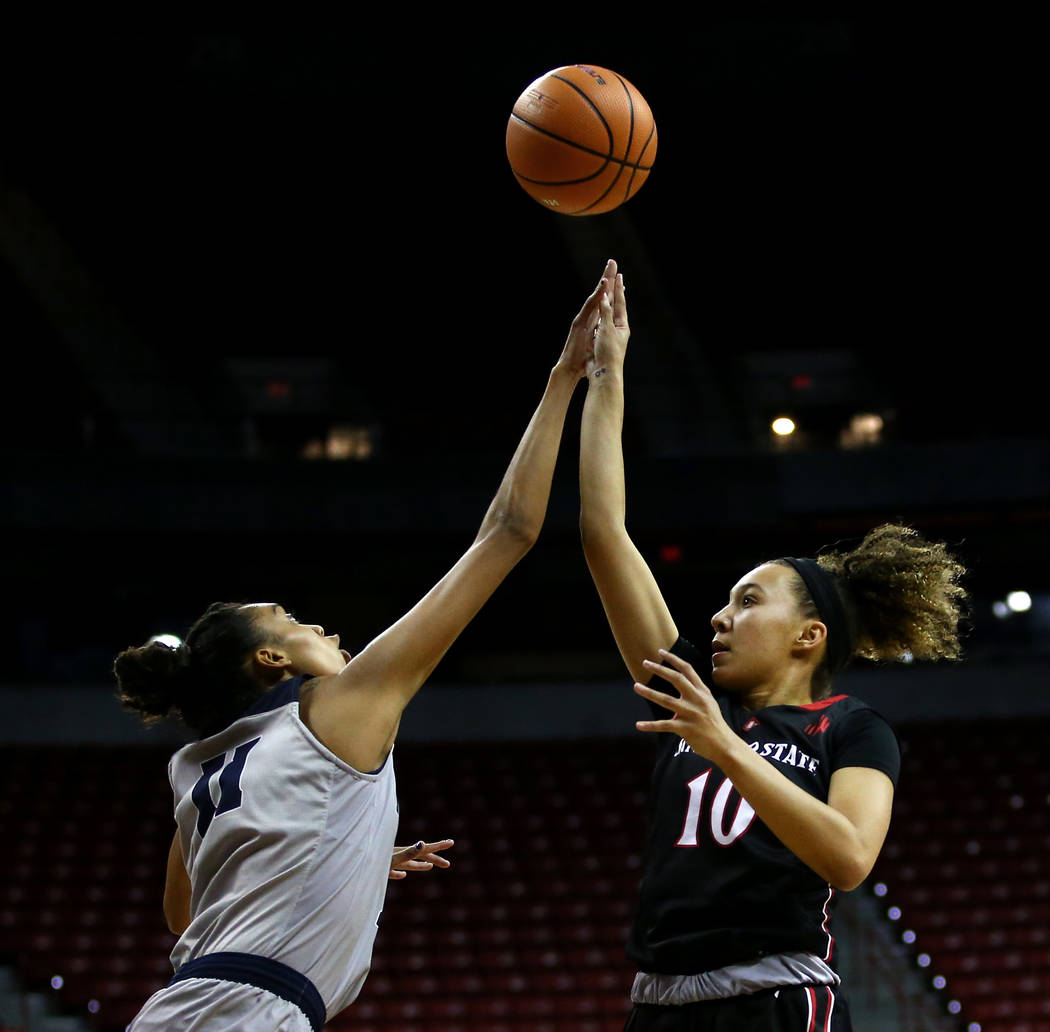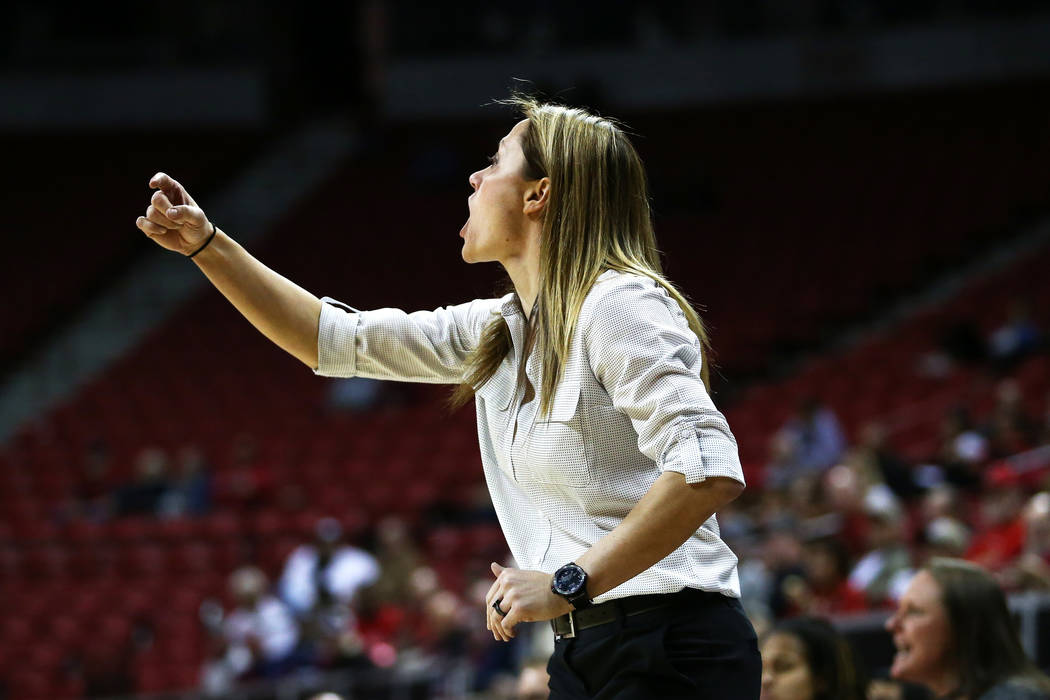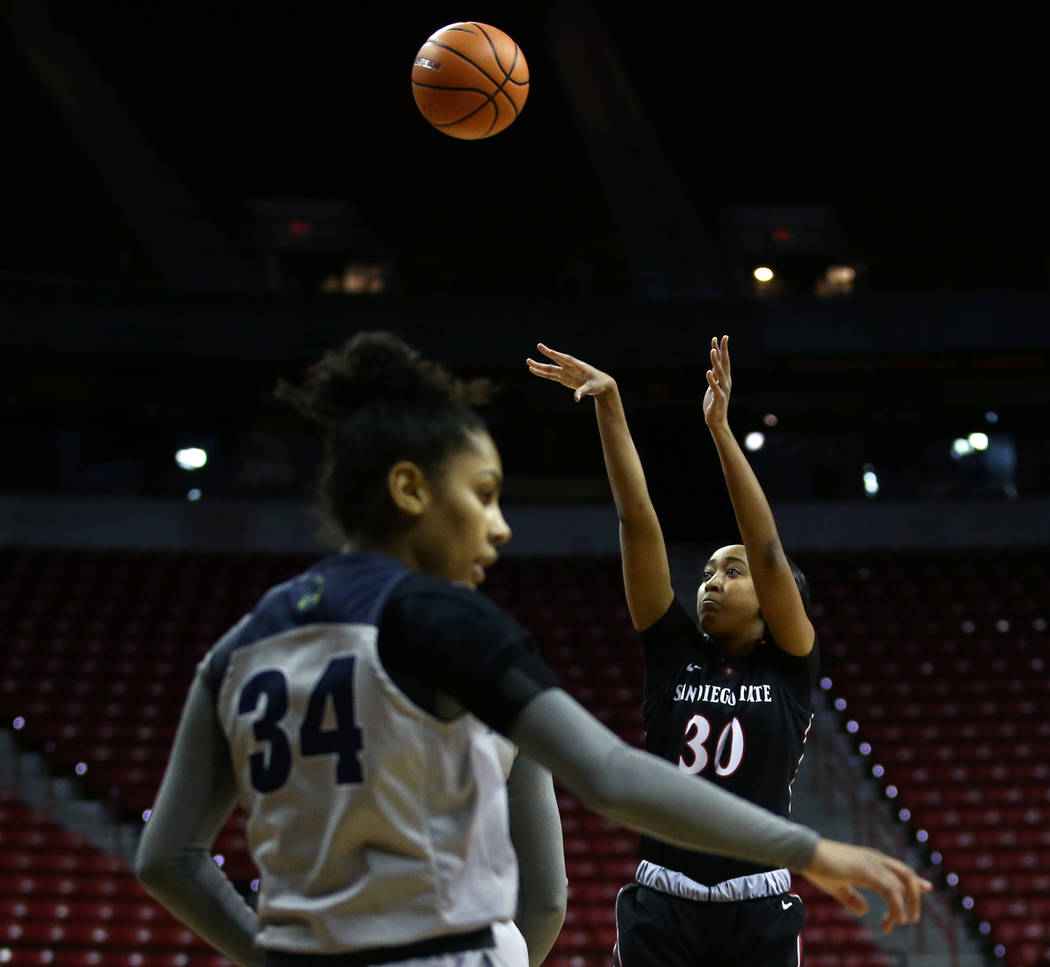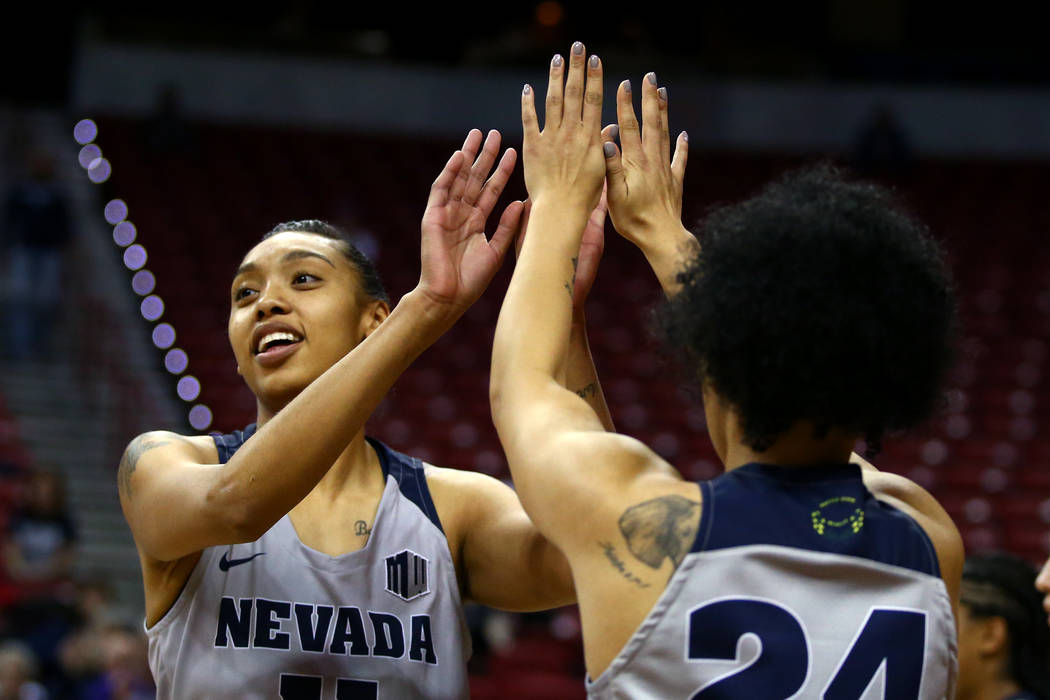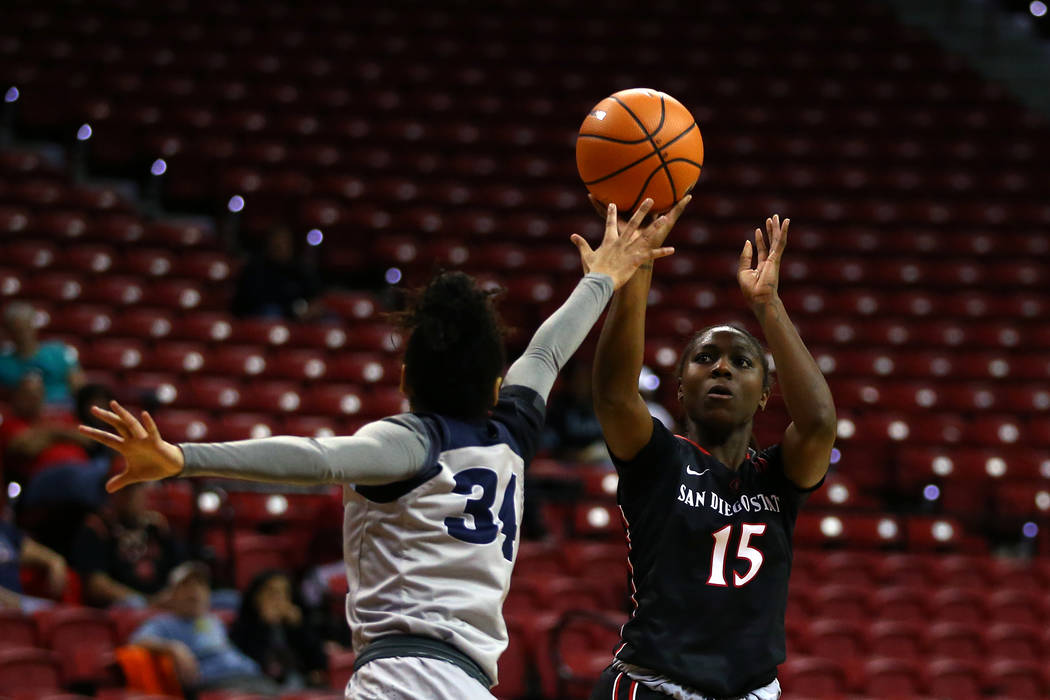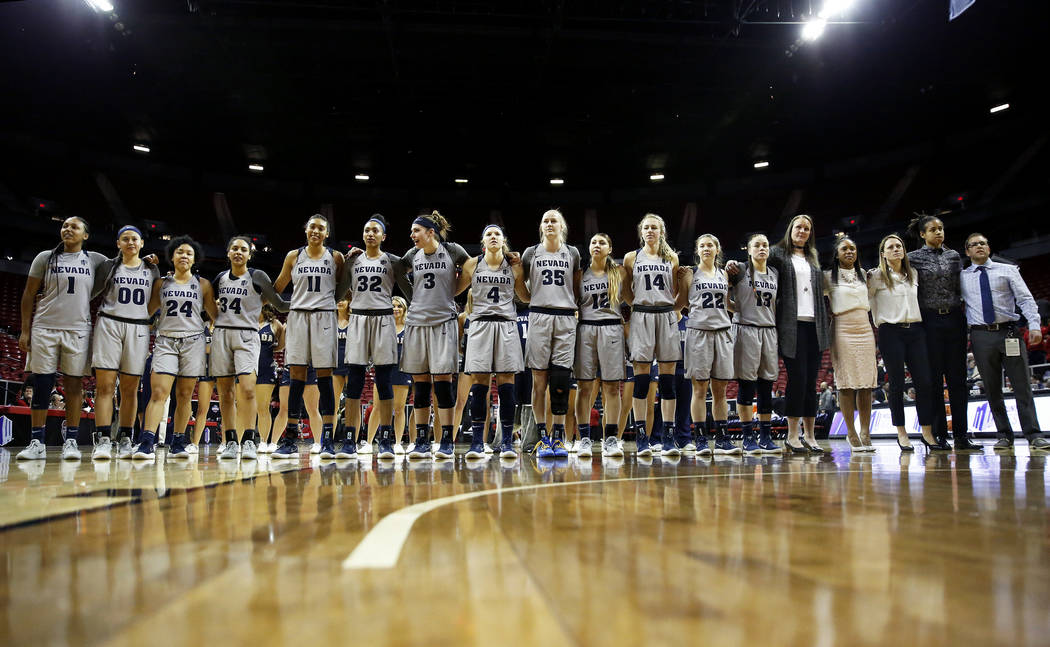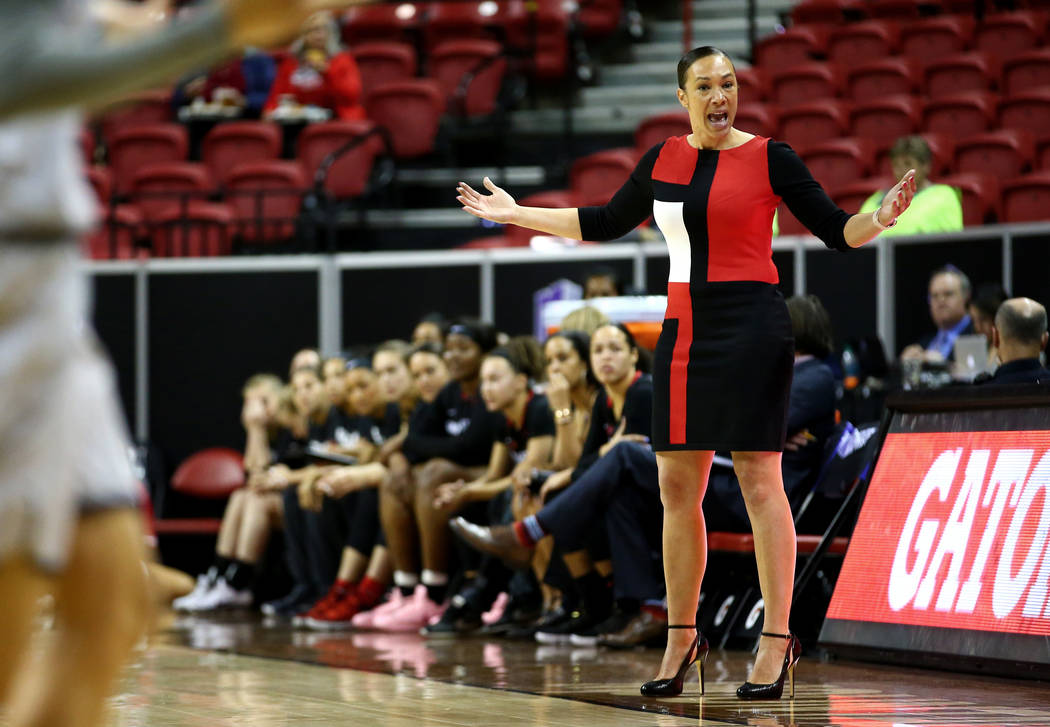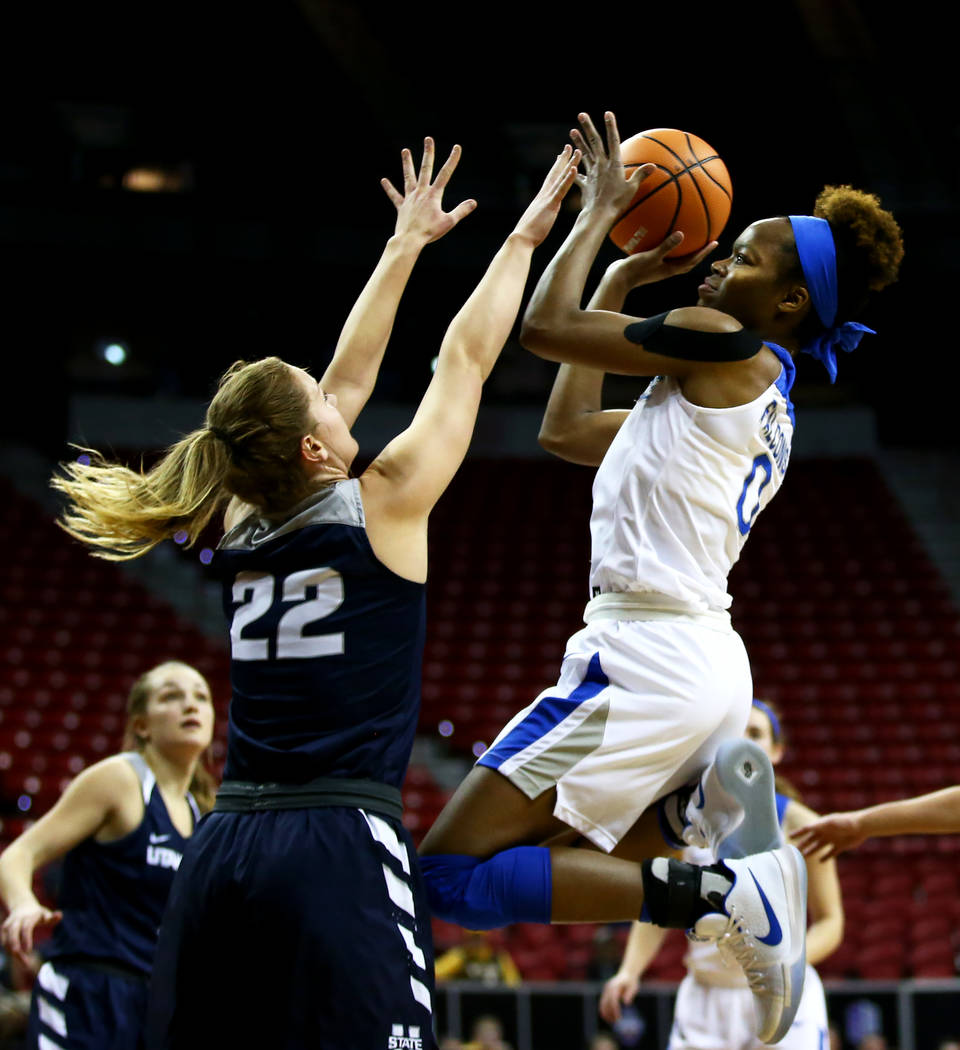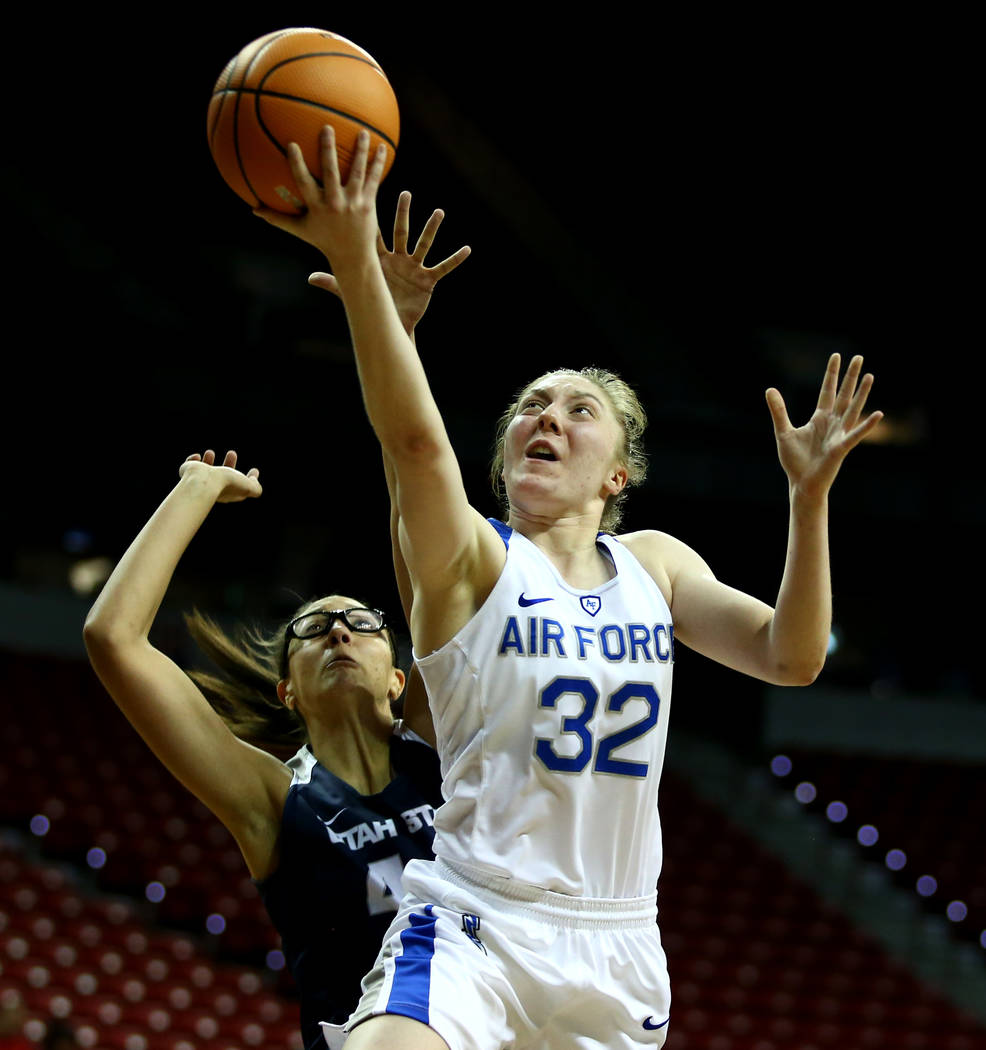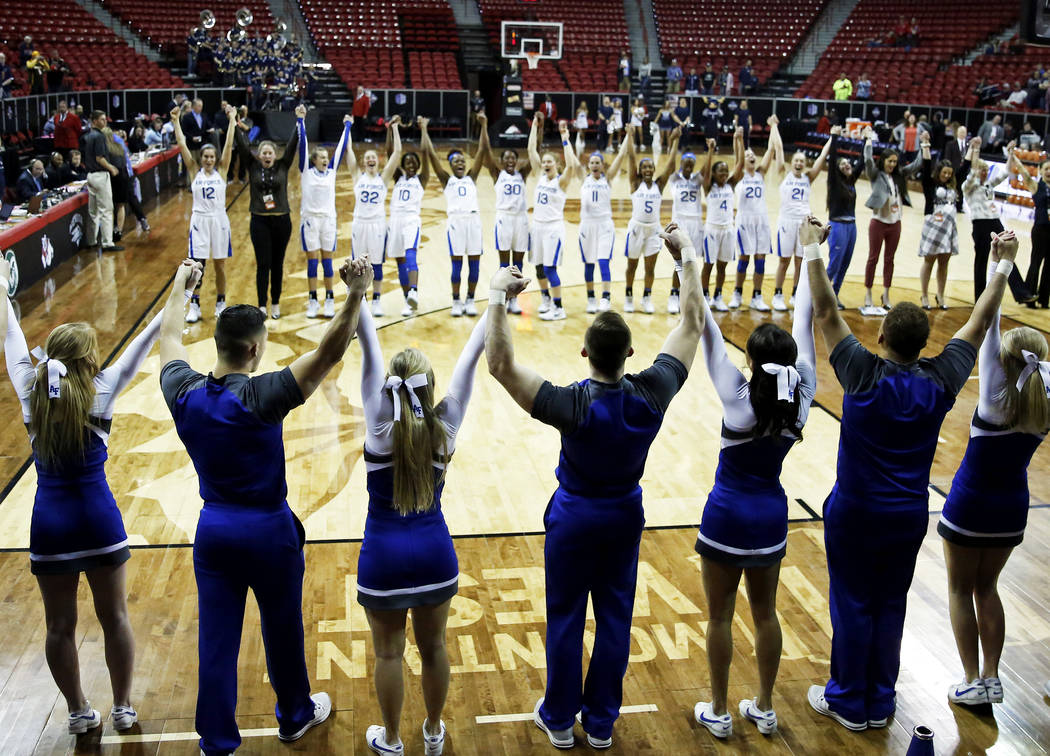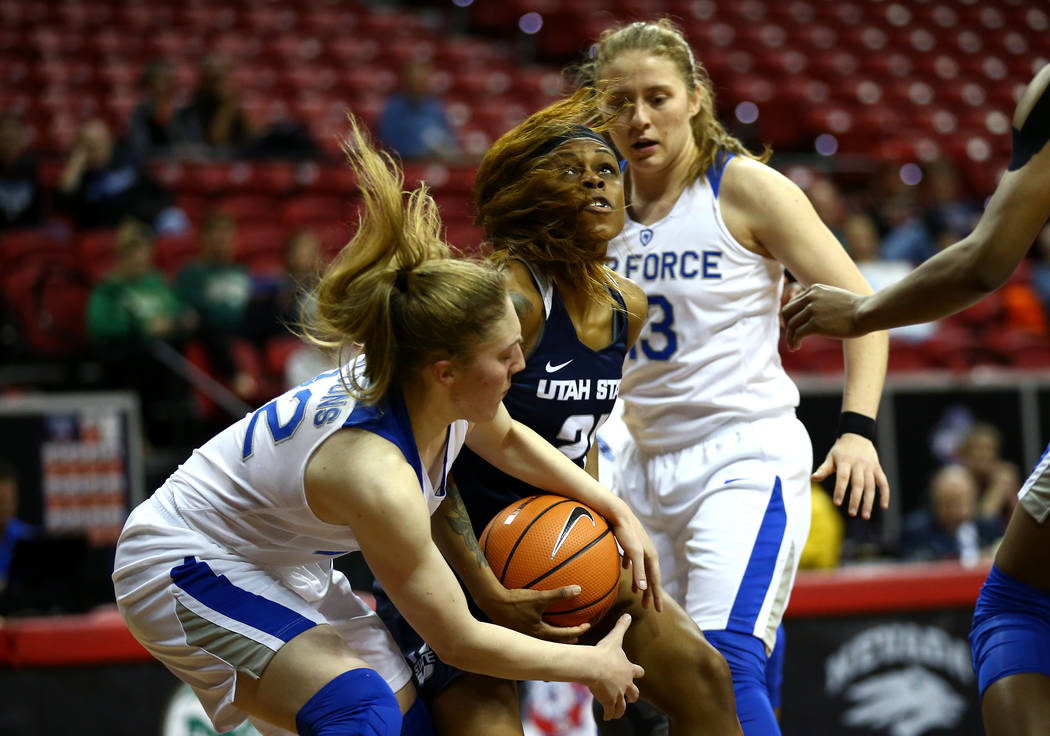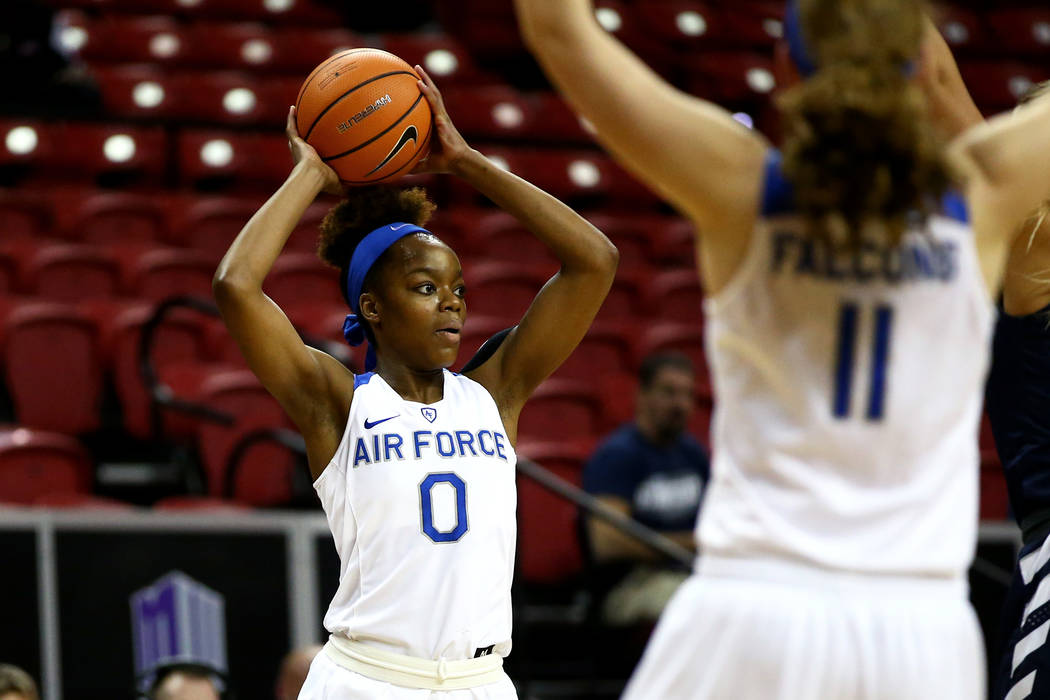 The Lady Rebels were blown out by 20 points a week ago at UNR.
They haven't forgotten about it.
How could they? The conference co-champions hadn't suffered a Mountain West loss that bad all season.
Now, UNLV will get its shot at revenge on Tuesday at 6 p.m. at the Thomas & Mack Center in a Mountain West tournament quarterfinal matchup, after the Wolf Pack defeated San Diego State 95-84 in overtime in the first round on Monday. The Lady Rebels are the No. 2 seed in the tournament, while UNR is No. 7.
"Reno definitely plays together very well and kicked our butts this last game so we are out for redemption against them," senior guard Brooke Johnson said.
The Wolf Pack (15-15, 7-11 Mountain West) have played UNLV tough twice this season, nearly pulling off a large comeback at Cox Pavilion with a 37-point fourth quarter in an early February loss before jumping all over them weeks later in Reno.
"We came out slow and lagging and they were able to get a little momentum on their side, and then that momentum never swung to our side, so I think just coming out strong from the beginning and not even allowing them to have that 10-, 20-point lead on us right off the bat, I think that (will be) the difference," junior guard Nikki Wheatley said.
Junior Katie Powell echoed that sentiment, saying the Lady Rebels had to come out a lot harder than they did last week.
"If we come out really, really hard like we did when we played them at home, then we'll be good for sure," the forward/center said.
For the Lady Rebels, it's not so much about their opponent as it is about themselves.
"We know we can beat everybody, but again, we have to play good basketball and we can't beat ourselves," coach Kathy Olivier said. "That's the biggest thing. We have to play our tenacious, aggressive defense and offensively we have to move the ball. When we do those two things, we're usually a pretty tough team to beat."
If the Lady Rebels sound confident, it's because they are — and they have the right to be. UNLV enters as the hunted, not the hunter this year after tying Boise State as Mountain West co-champions. The Lady Rebels finished the regular season 19-10, with a 14-4 conference record.
Olivier was quick to point out that the Mountain West tournament was a "new season" — every team starts with a clean slate. But based on the regular season, the Lady Rebels figure to make a deep tournament run.
"I think in past years we kind of would go in and say, 'OK, we had a pretty good conference season; now, let's make all these changes here and go into the tournament.' But this year I feel like it's not like we have to make any major changes," Wheatley said. "… I'm so confident in this team because it's not anything like 'OK, let's completely rearrange everything that we've been doing to win this tournament.' "
The Lady Rebels boast a deep, balanced offensive attack and an aggressive defense and come into the tournament riding high after winning five of their last six games and cutting down the nets at Cox Pavilion on Friday after sealing their share of the MW title with a win over Utah State.
Their only loss in the past few weeks was that road contest at Reno, one that they're ready to avenge in what they hope is a run to the Big Dance.
"(Junior forward) Alyssa (Anderson) was telling me the other day that throughout our whole season, that we would lose one game and then we'd go on a five-game win streak. So, we just lost a game so now it's our five-game win streak in the tournament," Powell said.
More Rebels: Follow all of our UNLV coverage online at reviewjournal.com/Rebels and @RJRebels on Twitter.
Contact Betsy Helfand at bhelfand@reviewjournal.com. Follow @BetsyHelfand on Twitter.
First-round games
— No. 8 Air Force 68, No. 9 Utah State — Freshmen Kaelin Immel and Emily Conroe scored 18 points apiece and senior Dee Bennett added 14 as the Falcons won the first game of the tournament, advancing to play No. 1 seed Boise State on Tuesday.
— No. 7 UNR 95, No 10 San Diego State 84, OT — Senior T Moe poured in 29 points to lead five players in double-figure scoring as the Wolf Pack eked out a victory over the Aztecs and moved on to a Tuesday quarterfinal showdown with intrastate rival and No. 2 seed UNLV. Senior McKynzie Fort led San Diego State with 25 points.
— No. 6 New Mexico 84, No 10 San Jose State 54 — Junior Jaisa Nunn (19) and seniors Tesha Buck (18) and Cherise Benyon (14), a Canyon Springs High product, combined for 51 points as the Lobos routed the Spartans and advanced to a quarterfinal meeting Tuesday with third-seeded Wyoming.
Betsy Helfand Las Vegas Review-Journal
If you go:
— What: UNR vs. UNLV, Mountain West tournament quarterfinal
— When: 6 p.m. Tuesday
— Where: Thomas & Mack Center
— Tickets: UNLVtickets.com
Three earn MW honors
A trio of Lady Rebels were honored Monday by the Mountain West, giving UNLV a league-high number of honorees.
Senior guard Brooke Johnson was named the Mountain West Defensive Player of the Year, while Johnson and junior forward/center Katie Powell were named to the all-defensive team.
"I think she's the best defender in the conference," coach Kathy Olivier said of Johnson last month. "She takes so much pride in her defense."
Johnson is the first Lady Rebel to earn those defensive honors since Sequoia Holmes in 2007-08.
Johnson and Powell also were named to the all-conference team, which was comprised of 10 players. Junior guard Nikki Wheatley was one of three honorable mention selections.
Wyoming senior guard Liv Roberts was named Mountain West Player of the Year.
Betsy Helfand Las Vegas Review-Journal