Steve Fisher's influence evident at Mountain West Tournament
Updated March 15, 2019 - 10:42 pm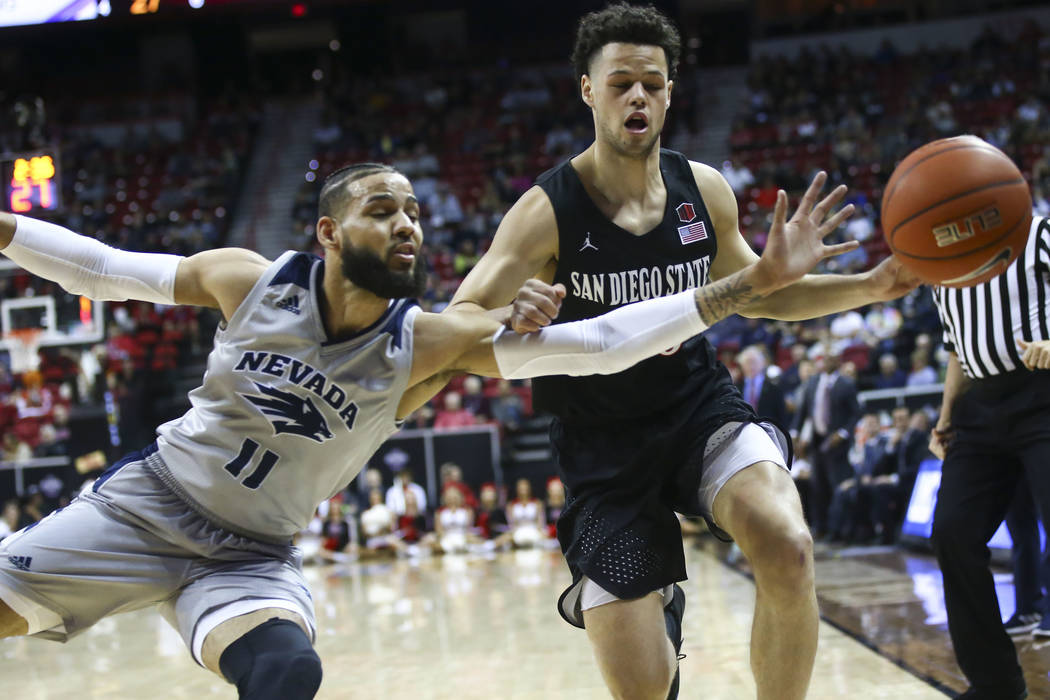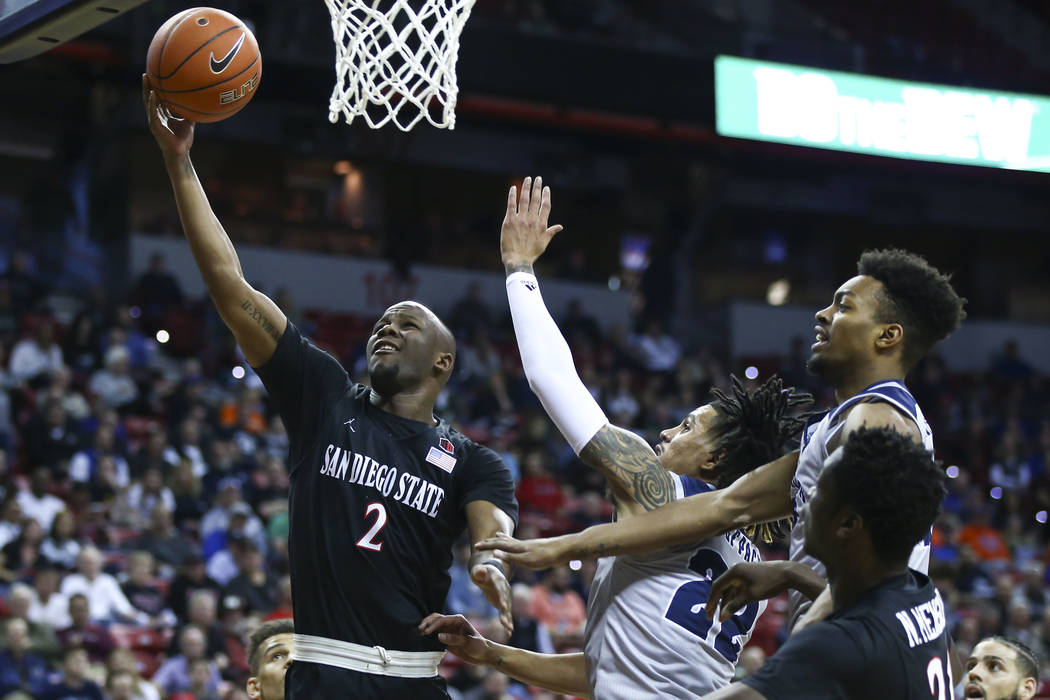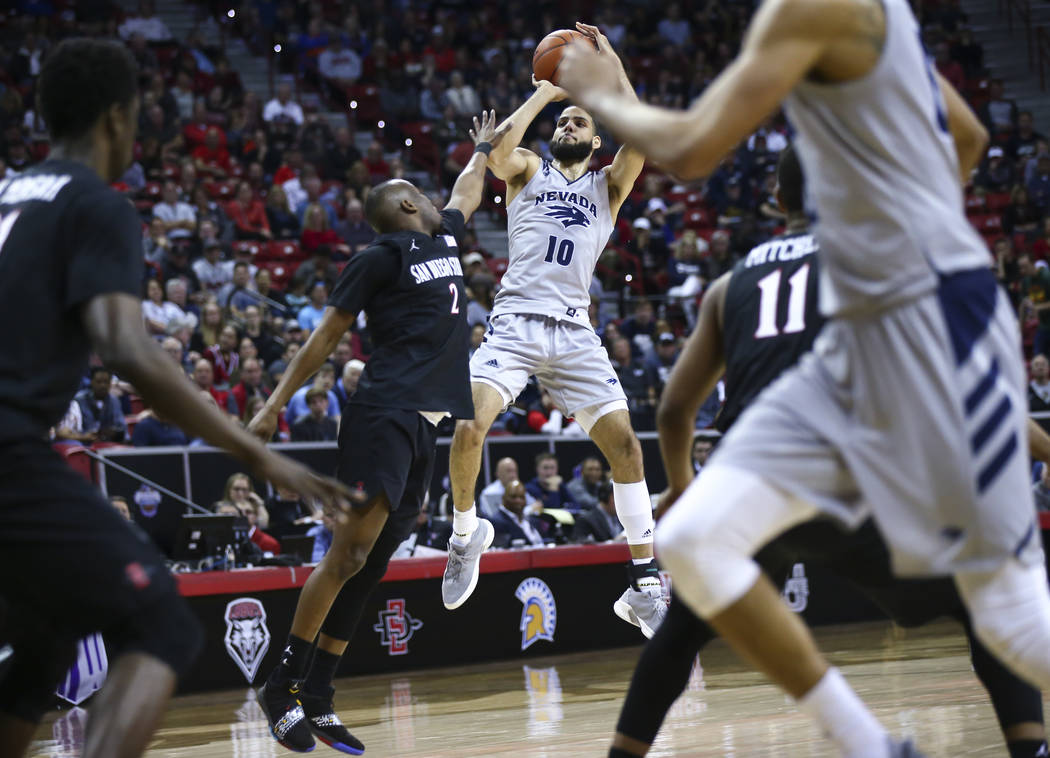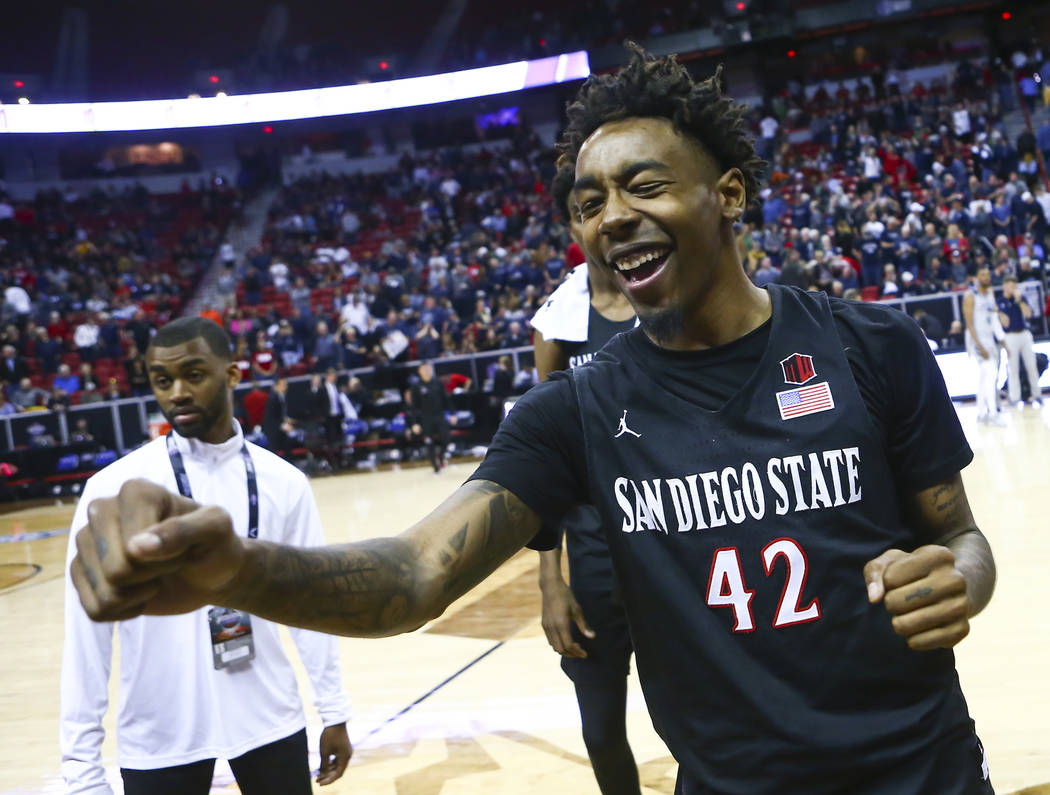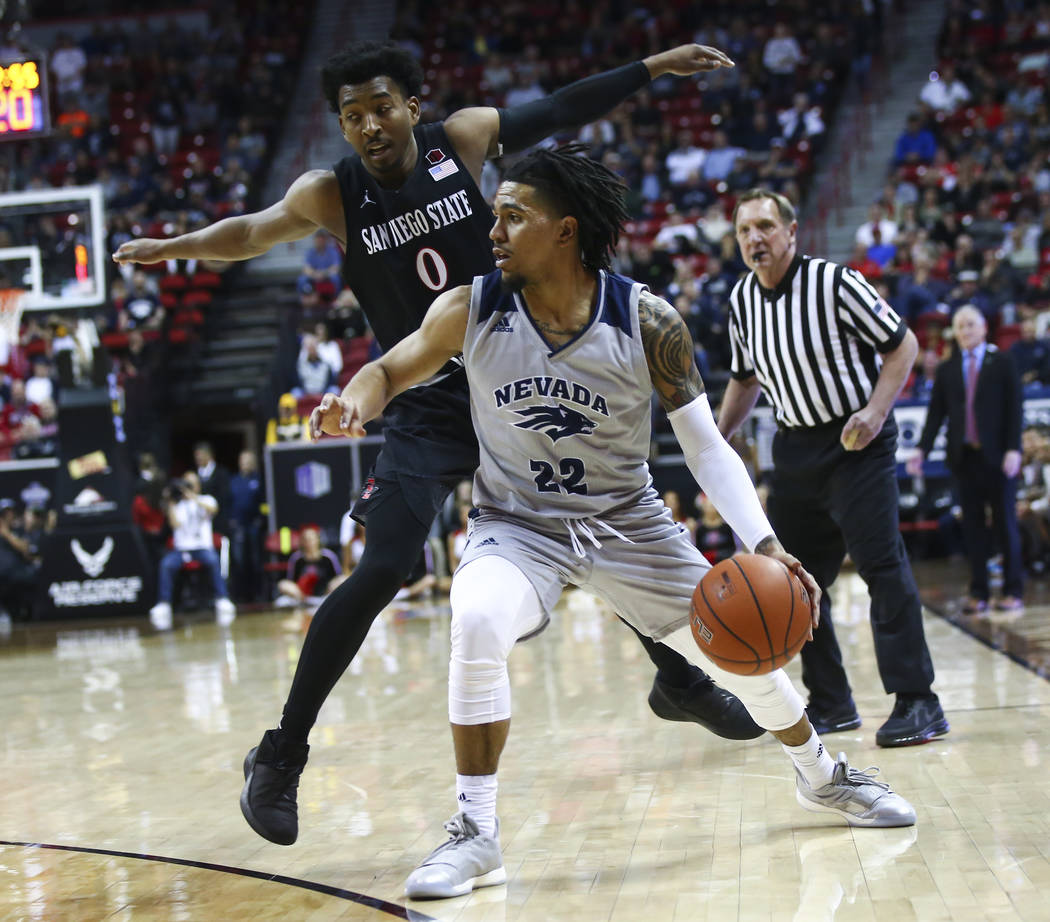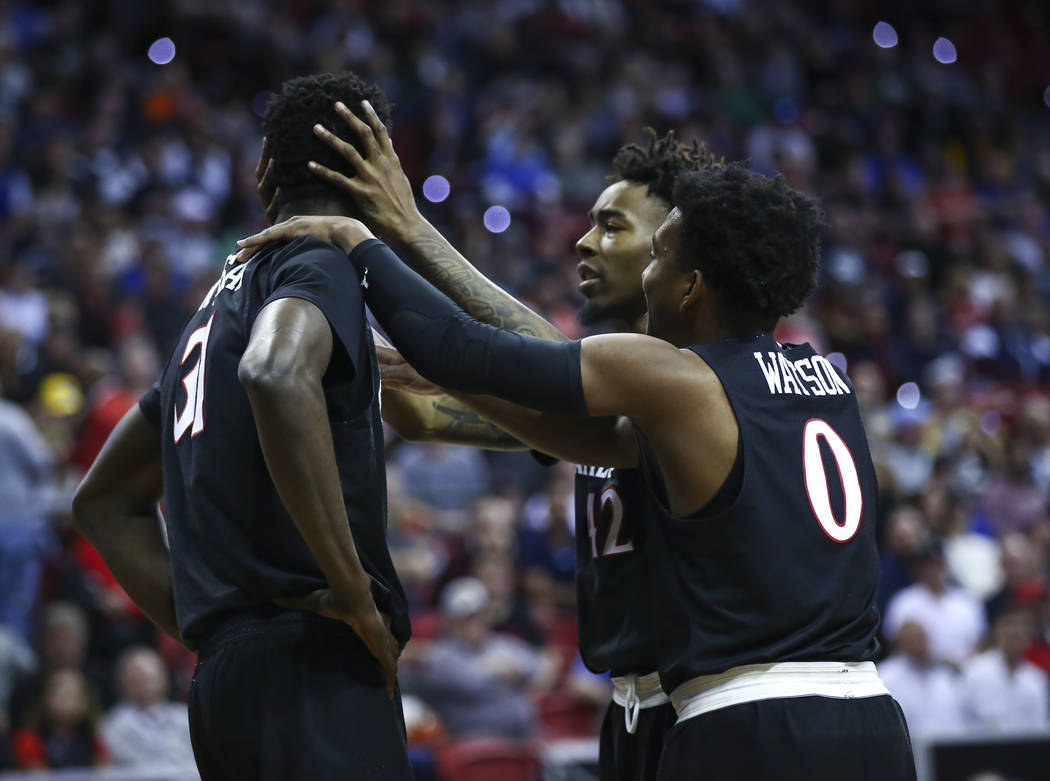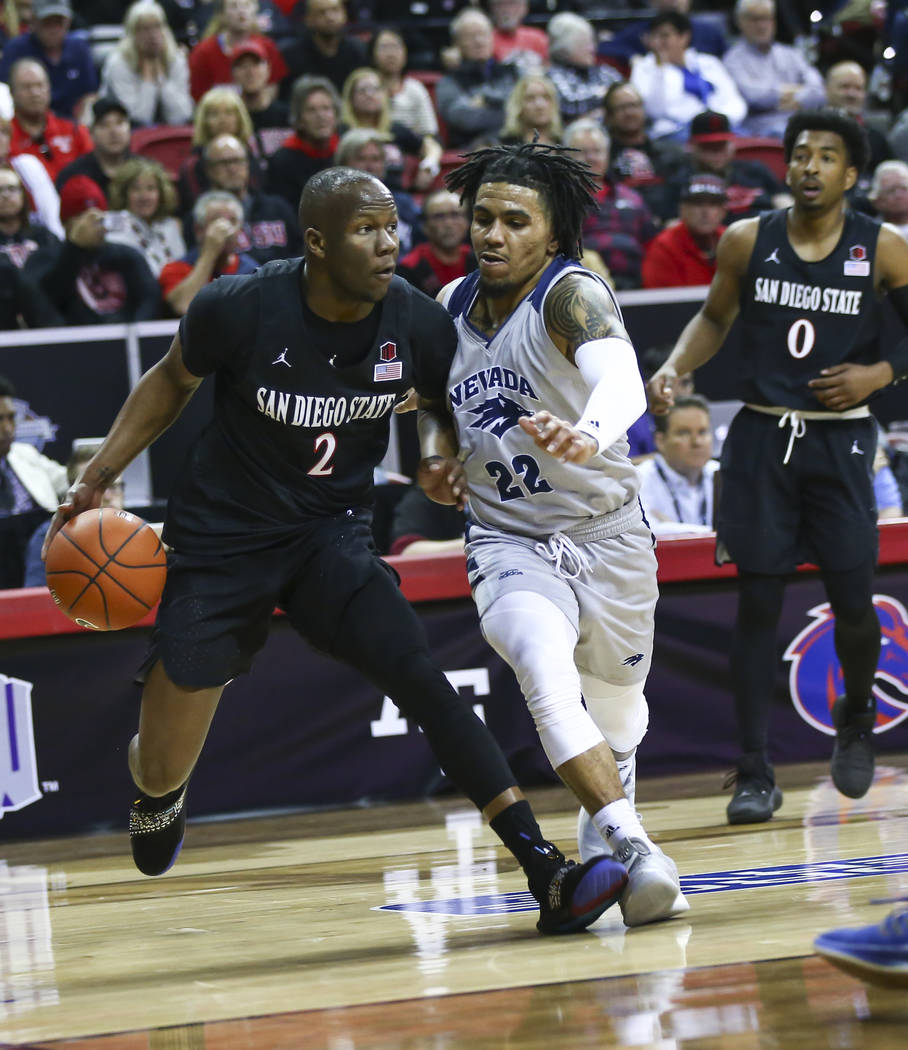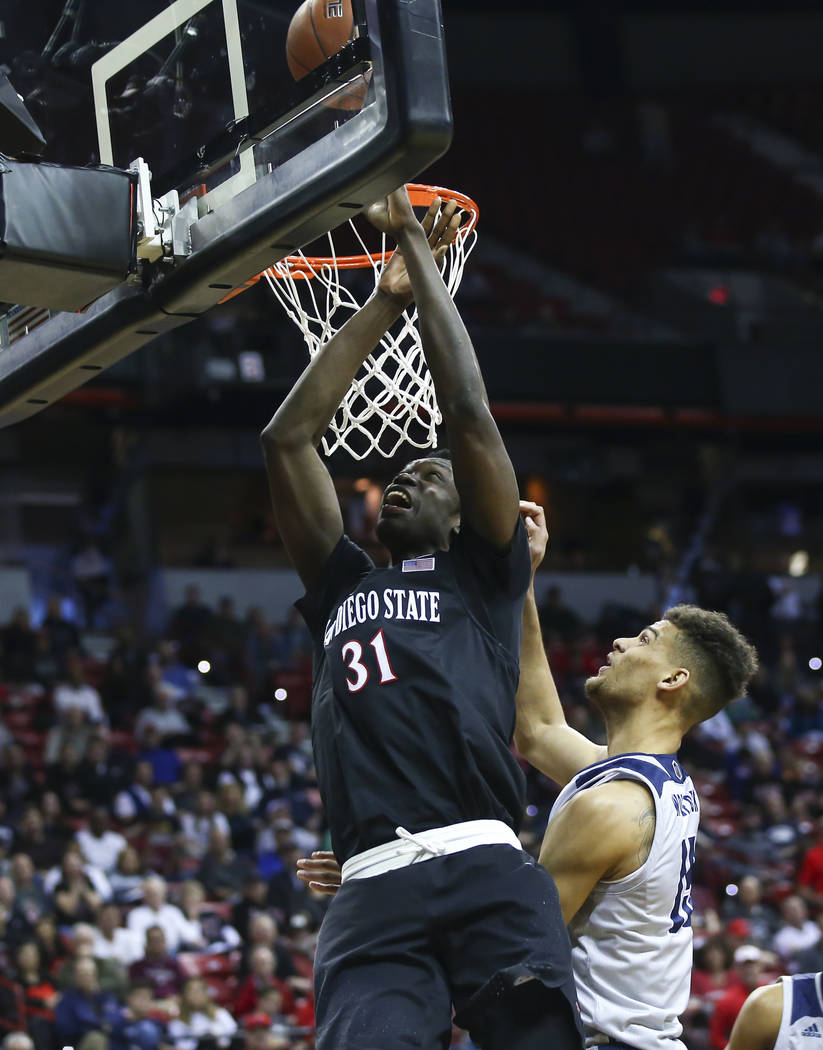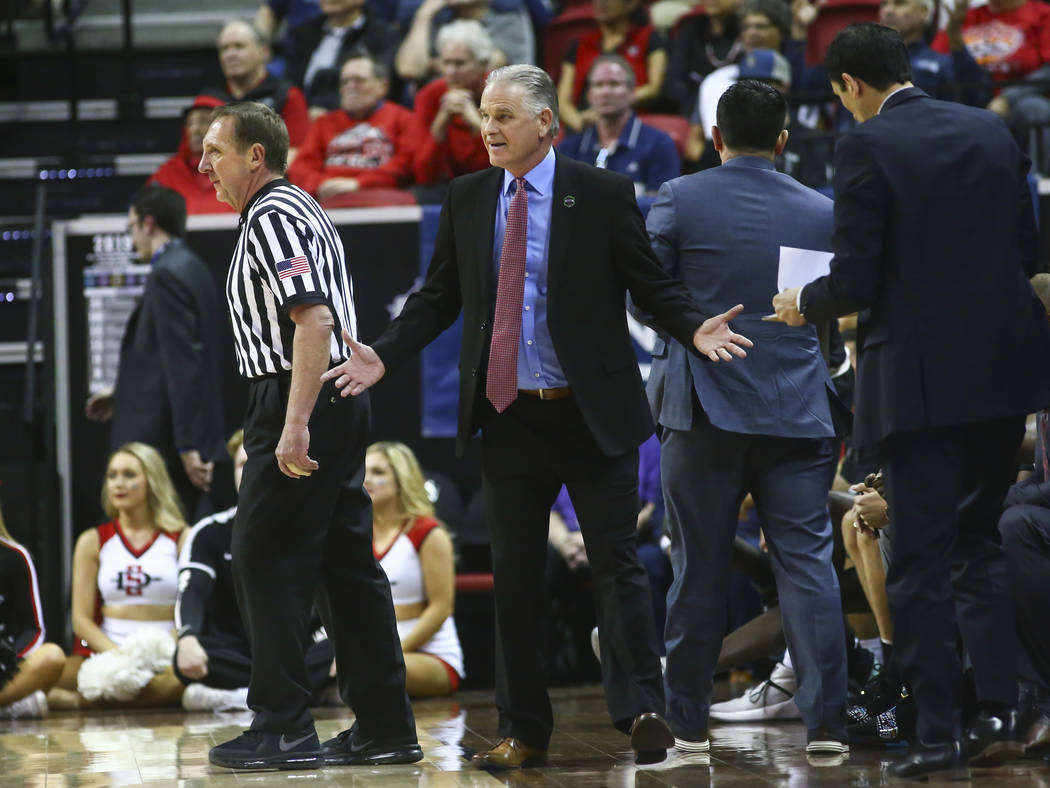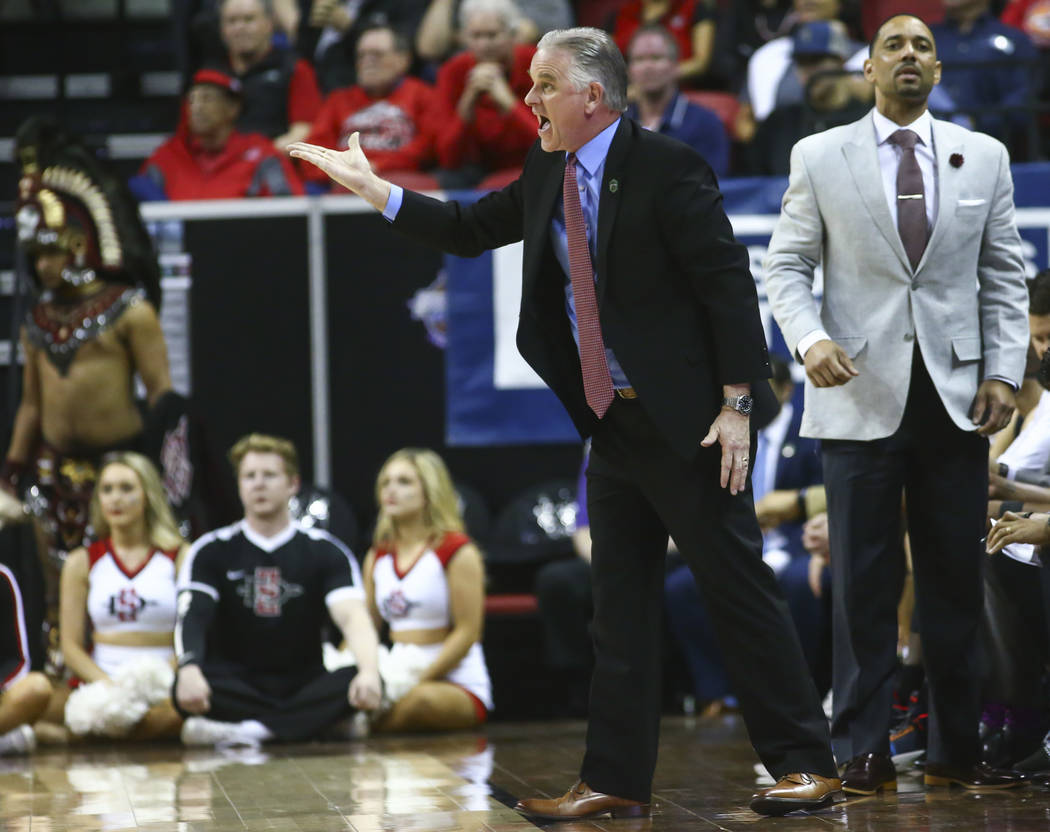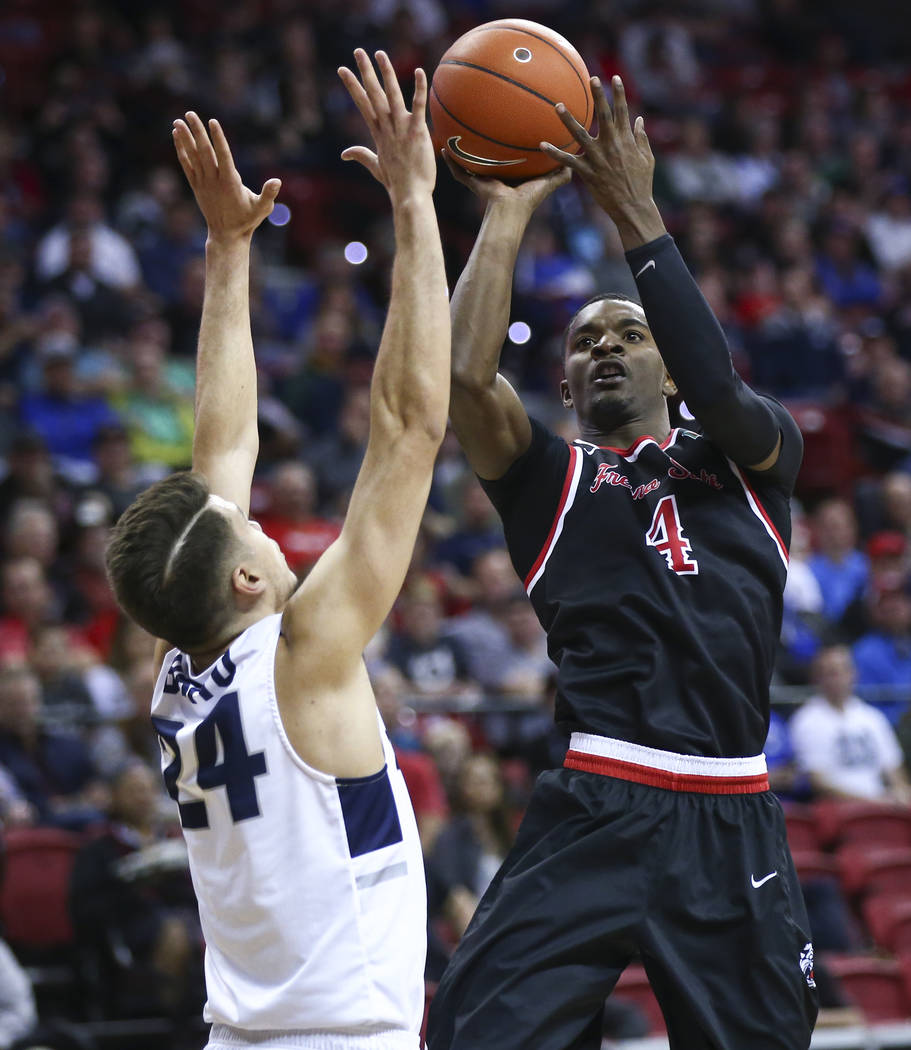 Steve Fisher has his name on San Diego State's court and on the award that goes to Mountain West Coach of the Year.
He also has his fingerprints, even in retirement, on this year's conference tournament.
Three of the eight head coaches in the quarterfinals at the Thomas & Mack Center served on his bench with the Aztecs — San Diego State's Brian Dutcher, Fresno State's Justin Hutson and UNLV's Marvin Menzies, who was fired Friday after three seasons as coach.
Dutcher and Hutson played in Friday's semifinals. The Aztecs upset top-seeded UNR 65-56, and the Bulldogs lost to Utah State 85-60.
"I think if you surround yourself with good people, you have a better opportunity to be successful, and I've done that all my life," Fisher said. "You get good people and give them responsibility, then they produce. I'm proud of what they're doing, all of them."
Fisher, who went 386-209 and made nine NCAA Tournaments in 18 years with the Aztecs, remains close to San Diego State's program, but he gives Dutcher space.
Dutcher asked Fisher to speak to the team before the Aztecs beat UNLV 63-55 on Thursday.
"He said, 'Not my place, but I would be happy to,'" Dutcher said. "He exudes confidence and builds confidence in the team like he used to when he was the head coach, so I welcome him any time he wants to come in our locker room."
Dutcher is in his second season after succeeding Fisher as San Diego State's coach. He served on Fisher's staff all 18 years at San Diego State and coached with him from 1988 to 1998 at Michigan, winning the national championship in 1989 and reaching two other Final Fours.
Hutson coached under Fisher for 10 seasons over two stints before taking over Fresno State in April.
"He's a great man," Hutson said of Fisher. "He's better than he is a coach, and he's a really good coach. So I was happy I had a chance to work for him and learn from him."
Fisher also had an impact on Menzies, who coached under him from 1999 to 2003.
"It's more methodology than sets or plays," Menzies said. "Coach is a real detail guy, very much a savvy educator. Mentally, he was really good at getting the guys to follow his lead. He's really good toward the end of games, managing games, so there were things like that that I like to think I brought to my personal coaching portfolio."
Fisher, speaking at halftime of the UNLV-San Diego State game, defended the job Menzies had done with the Rebels.
"The expectations here are so unrealistic," he said. "Marvin is a wonderful coach, a terrific person and someone you would want your son to play for."
Contact Mark Anderson at manderson@reviewjournal.com. Follow @markanderson65 on Twitter.
Mountain West results
San Diego State 65, UNR 56 — The fourth-seeded Aztecs took advantage of the absence of UNR forward Jordan Caroline, who did not play because of an unspecified injury. Devin Watson scored 20 points for the tournament defending champion Aztecs (21-12), who beat the 14th-ranked and top-seeded Wolf Pack (29-4) for the fifth time in seven meetings. Cody Martin led UNR with 16 points.
Utah State 85, Fresno State 60 — No. 2 Utah State made 13 3-pointers to easily beat the third-seeded Bulldogs. Sam Merrill scored 22 points for the Aggies (27-6), Diogo Brito had 20 points, and Neemias Queta totaled 10 points and 13 rebounds. For Fresno State (23-9), Nate Grimes finished with 21 points. Utah State plays San Diego State for the tournament title at 3 p.m. Saturday.