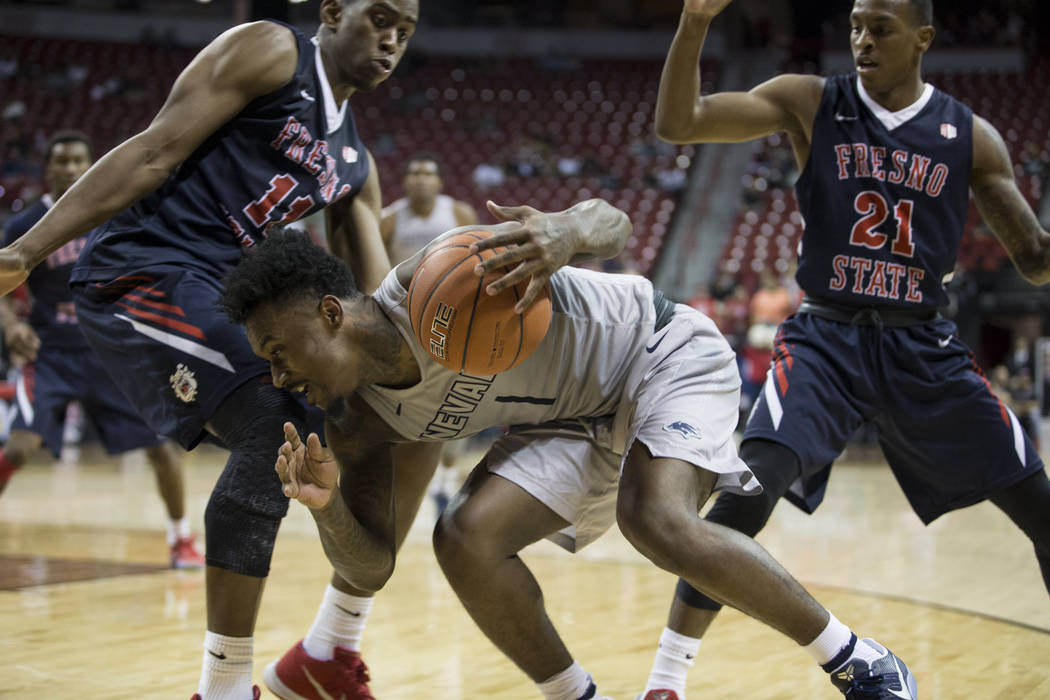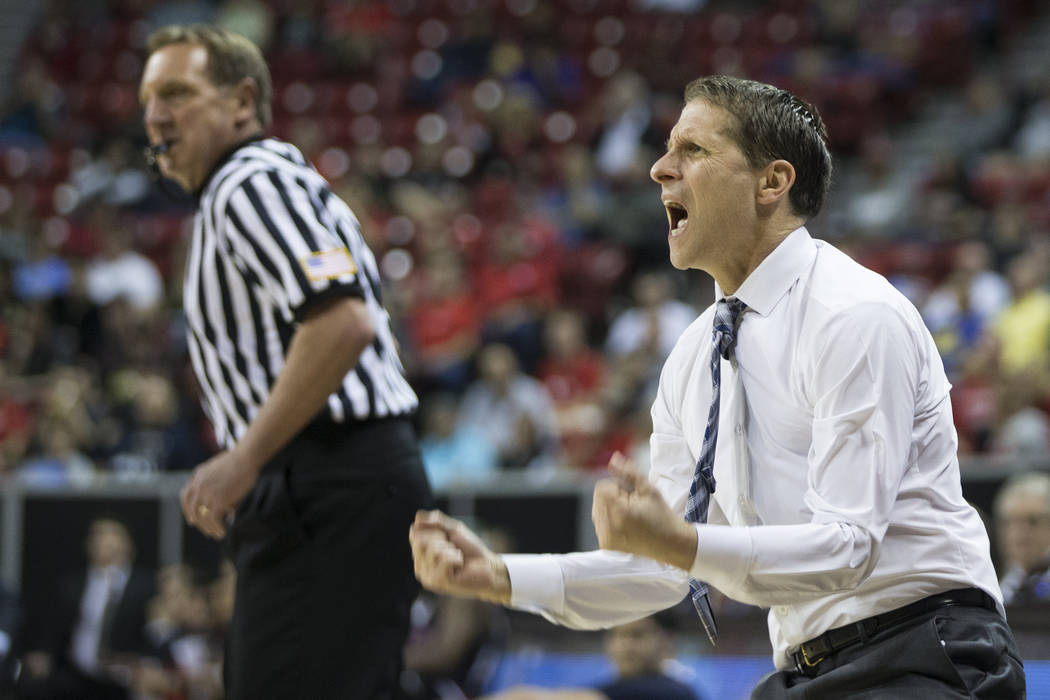 San Diego State left its NCAA Tournament hopes in the hands of the selection committee last season after losing in the final of the Mountain West tourney to Fresno State.
And the Aztecs were denied.
Conventional wisdom is the Mountain West is a one-bid basketball league for the second year in a row, but if the conference were to get an at-large berth in the 68-team field, it would be UNR.
Wolf Pack coach Eric Musselman knows he doesn't want to suffer San Diego State's fate and would rather take care of business and get the automatic bid by beating second-seeded Colorado State at 3 p.m. Saturday at the Thomas & Mack Center. CBS will televise the game.
"San Diego State, what they did last year, 16-2 (in conference), what an incredible season," Musselman said. "How they didn't make the tournament, I have no idea. I think it's not fair. When I was at Arizona State and (Louisiana State) when we made the tournament, I thought we had pretty good years. Not like San Diego State had last year, at least in conference, and certainly not the way I feel about our team right now.
"I think once March Madness hits and the NCAA Tournament's first game on Thursday, everybody wants to see the underdog, and everybody is talking about when there's an upset. They're not talking about the eighth-place team in the Big Ten."
Top-seeded UNR, which won 83-72 over fourth-seeded Fresno State (20-12) in a semifinal Friday before an announced crowd of 6,211, brings a 27-6 record into the conference championship game. The Wolf Pack won the regular-season title, and their RPI is 35th, though only 55th in the Kenpom rankings.
San Diego State had a 40 RPI and a 43 Kenpom last season.
The Wolf Pack can erase any doubts as they play in their first Mountain West title game. This also is their first conference championship game of any kind since losing 72-62 to Utah State in the 2009 Western Athletic Conference final. UNR's last tournament championship was in 2006 when the Wolf Pack won 70-63 in overtime against the Aggies.
So this game against Colorado State is a big step in the evolution of UNR's program, and the players know it.
"We can't let that get in the way or lose focus," Wolf Pack guard Marcus Marshall said. "Sometimes you can want something really bad and go out there and lose it a little bit."
On the other side is a Colorado State team that is pursuing the same goal after beating San Diego State 71-63 in Friday's other semifinal. It will be a rematch of the regular-season finale in which UNR won 85-72 to clinch the championship.
But the Rams (23-10) have history on their side. In Mountain West championship games between the top seeds, the No. 2 team is 7-0.
The odds, though, have been against the Rams, who have gone seven deep since January after losing three players to academic ineligibility. But they had Gian Clavell and Emmanuel Omogbo, who willed the Rams to this point and combined to score 37 points against the Aztecs (19-14), with Omogbo also grabbing 11 rebounds.
Now they are one victory from their first NCAA Tournament appearance since 2013.
"It would mean a lot because everything we've been through, it didn't break us," Clavell said. "It doesn't bend us, either. Yeah, it would be big time."
Colorado State had the challenge of playing a semifinal that didn't tip off until 9:50 p.m. — 20 minutes past the scheduled time — while UNR players spent the time resting.
"I don't understand why there's a 9:30 game," Rams coach Larry Eustachy said. "It's midnight (and) these guys are going to bed. It's supposed to be about the student-athlete. But we'll have no excuse. Both teams are tired, I'm sure. They played two really hard games, but it is a quick turnaround. With the adrenaline and what have you, it's hard to fall asleep, it really is.
"But the biggest problem we're going to have (Saturday) is not the time of the game or when the game is over with. It's going to be Nevada and who they have on that team."
Follow all of our Vegas Madness coverage at reviewjournal.com/VegasMadness and #VegasMadness on Twitter.
Contact Mark Anderson at manderson@reviewjournal.com or 702-387-2914. Follow @markanderson65 on Twitter.