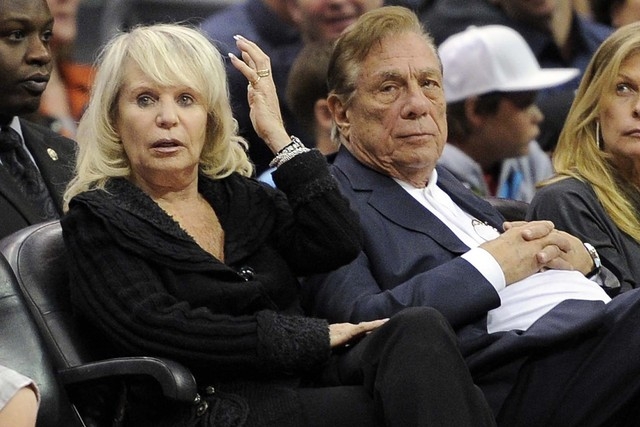 When you put on an NBA-sanctioned event like the Vegas Summer League, you have to be prepared to handle any contingency — such as if banned Los Angeles Clippers owner Donald Sterling shows up and wants to watch his Clippers play in a summer league game at UNLV.
Warren LeGarie, the founder of the Vegas Summer League, said he talked with NBA Commissioner Adam Silver on Sunday about contingency plans in the event Sterling attempts to attend and watch the Clippers — one of 24 teams playing in the summer league at UNLV's Thomas & Mack Center and Cox Pavilion from Friday to July 21.
LeGarie said event security has been briefed to stop Sterling and explain to the 80-year-old Clippers owner that he is not legally permitted on the grounds of any NBA-sanctioned event.
"He is persona non grata," LeGarie said Thursday afternoon, as event staff was preparing for the summer league's 67-game schedule. In April, the NBA banned Sterling for life in response to racist comments he made in a recorded conversation.
This week, Sterling testified in a trial in L.A. probate court over whether his wife, Shelly, can sell the basketball team, which is owned by a family trust, without his permission. On Wednesday, Sterling was testy during his testimony, criticizing the NBA and its lawyer and calling his wife a "pig."
Sterling said he will never sell the Clippers and vowed to sue the NBA until the day he dies.
NBA owners are scheduled to vote Tuesday on a record $2 billion deal sell the Clippers to former Microsoft CEO Steve Ballmer. There can be no deal without the judge's approval of the sale.