Zaylon Thomas helps Centennial top Faith Lutheran
January 6, 2018 - 12:12 am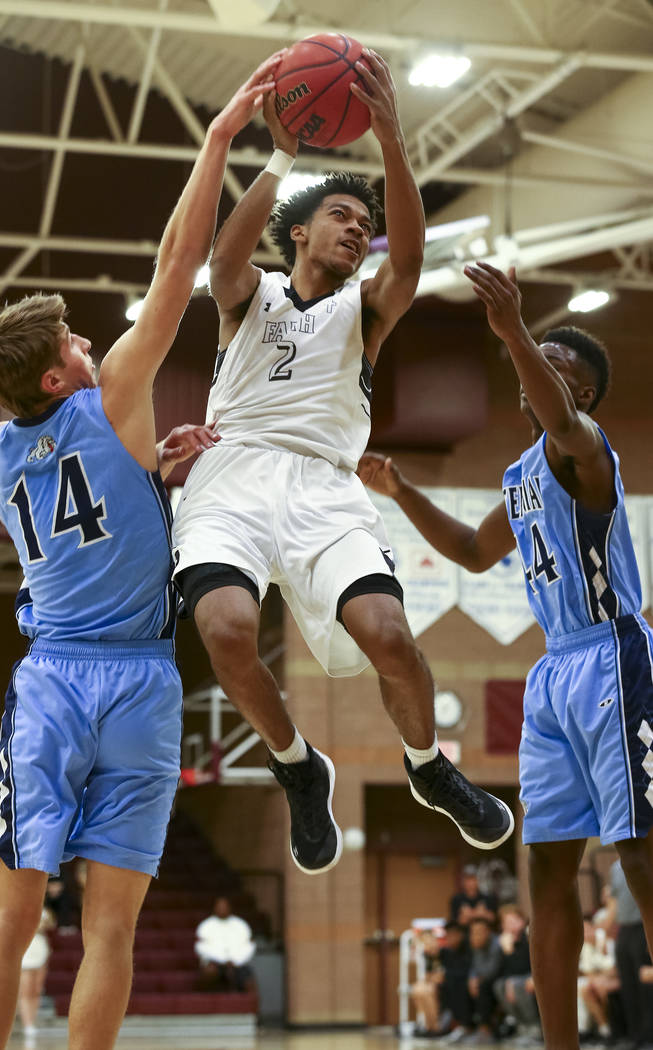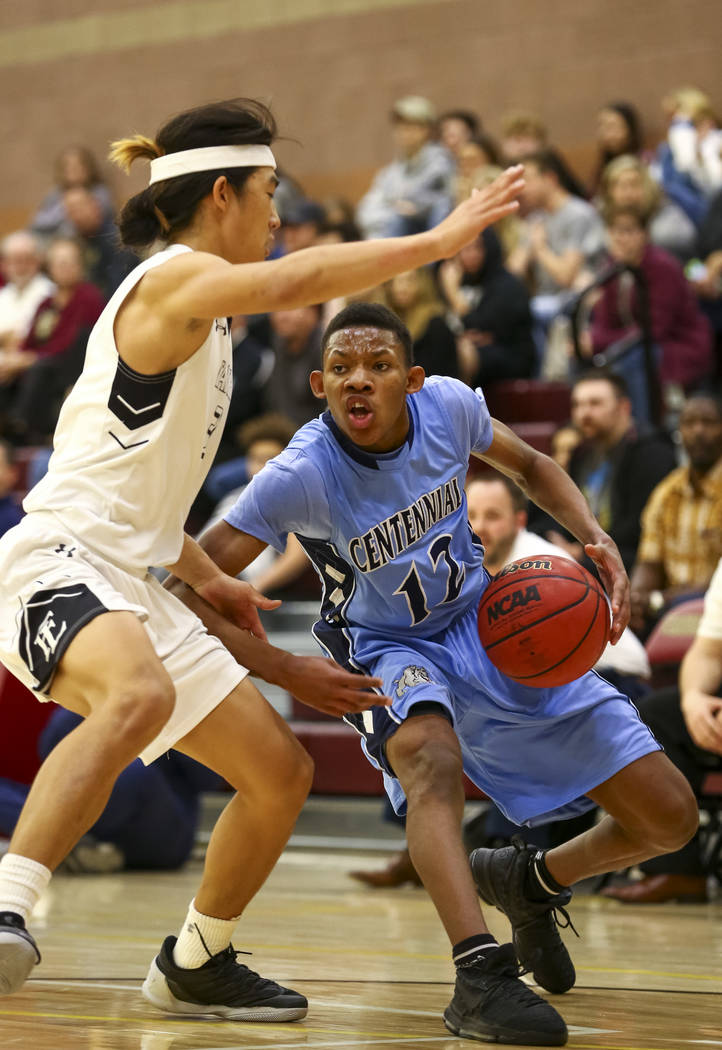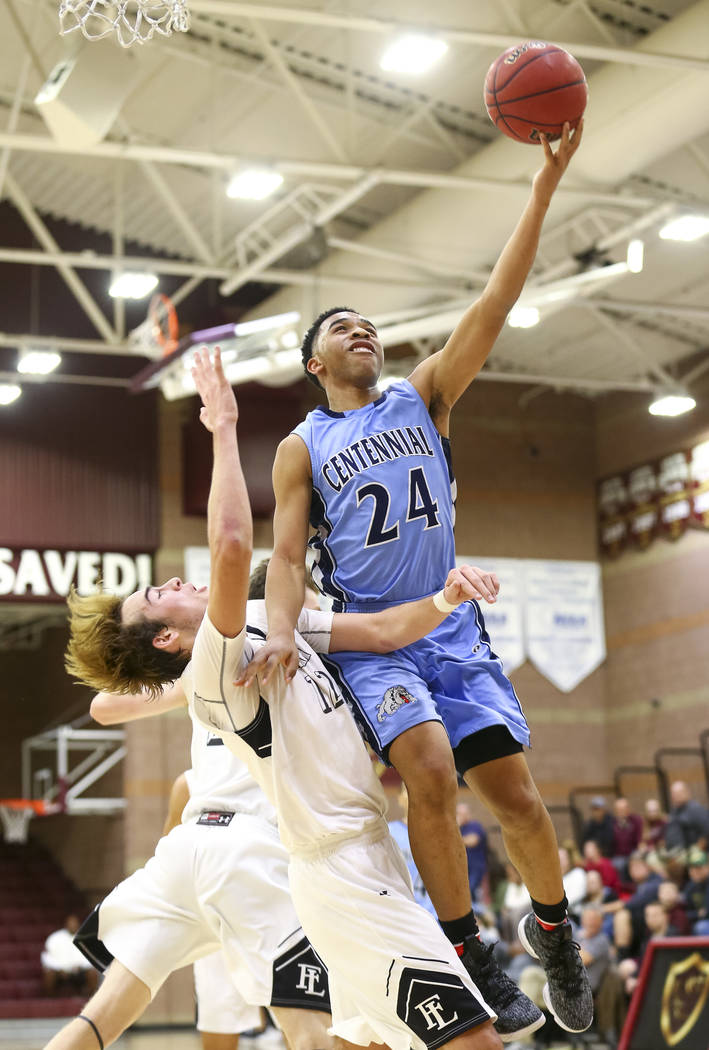 Zaylon Thomas barely saw the floor in the first three quarters on Friday night. But Centennial sure was lucky to have him in the fourth quarter.
Thomas had five points, four rebounds and a blocked shot in the final eight minutes to help the Bulldogs to a 54-52 road win over Faith Lutheran.
"He's kind of a wild card," Centennial coach Noah Hartsock said. "You don't know what you're going to get from him, but he played terrific tonight defensively making plays, hitting the boards and finishing through contact. He played tremendous for us today."
That included a key defensive rebound in the closing seconds to help the Bulldogs (9-5, 3-1 Northwest League) hold on.
Faith Lutheran (12-2, 2-1) had forced a held ball near midcourt with 16.8 seconds left and Centennial leading 53-52. The Crusaders cleared out for senior Jaylen Fox, who drove to the basket, but his hanging layup attempt missed and Thomas grabbed the rebound.
He was fouled with 6.6 seconds and made the first of two free throws for the final margin.
Faith Lutheran had a final chance. Fox's pass to Briggs Garrison was bobbled. Josh Hong got the loose ball but missed a shot at the buzzer.
"It was a really important game for us, especially for this conference race," Hartsock said.
"Our conference is one where it's going to be the top four teams separated by one or two games," Hartsock said, "so it was big to come and get a road win with a good team and a good environment."
Ishon Hardin had 17 points, 12 rebounds and three assists for the Bulldogs. Savio Gines-Rivera added 12 points and three steals.
For Faith Lutheran, Brevin Walter had 16 points, five steals and two blocks. Fox added 15 points. Garrison had 10 rebounds.
Contact prep sports editor Damon Seiters at dseiters@reviewjournal.com or 702-380-4587. Follow @DamonSeiters on Twitter.
Box score:
Centennial 54, Faith Lutheran 52
Friday's highlights
Boys
— Keith Seldon scored 25 points to lead Del Sol to a 66-45 home victory over Innovations International.
— Chris Jackson scored 27 points to propel Mojave past Valley on the road 63-40.
— Jordan Carter scored 23 points to lead host Eldorado past Silverado 74-56.
Girls
— Shendelle Remulla scored 12 points, including the last three points of the game from the free-throw line, to lift Eldorado to a 25-24 home win over Silverado.
— Eboni Walker scored 16 points to lead Centennial to an 83-24 road victory over Faith Lutheran.
— Kiara Lemon led all scorers with 18 points in Mojave's 54-34 victory at Valley.