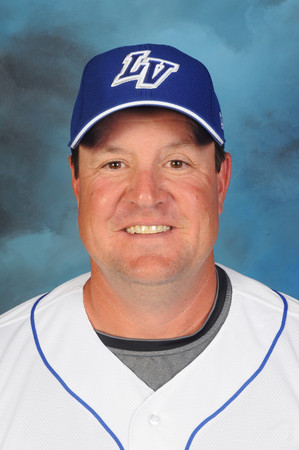 In early May, 51s manager Mike Basso was overseeing a baseball team that bordered on pathetic, and he was growing tired of losing.
Basso never got impatient with his players, though. He maintained a routine and waited for a turnaround, confident it would come.
"One thing managers anywhere have to understand is it's not about them, it's about the players," he said. "The players do the work. You have to give them the opportunity to get better.
"We keep a good atmosphere and give the players a chance to succeed. I made the comment earlier this season, 'We've just got to get better,' and we did. We've improved in all phases of the game."
Las Vegas was 6-18 on May 4 and stuck in the basement of the Pacific Coast League. Basso is seeing much better results now. Since the 51s (44-50) hit their lowest point, they are 38-32.
Kevin Howard homered, and T.J. Beam pitched 6 1/3 strong innings Saturday night to help Las Vegas to a 6-5, 10-inning victory over Tacoma before 6,215 fans at Cashman Field.
Howard has been one of many key pieces to the puzzle. Acquired by the Toronto Blue Jays in a trade with San Diego on May 16, he has hit .333 in 42 games and added solid defense at third base.
First baseman Randy Ruiz continues to lead the 51s' offense by batting .327 with 19 homers and 80 RBIs. Outfielder Buck Coats, second baseman Howie Clark, shortstop Angel Sanchez and catcher J.P. Arencibia also are contributing as Las Vegas has upped its team batting average to .287, second in the PCL.
Basso has managed to patch holes in his pitching staff. Beam, who has come out of the bullpen in 26 of his 30 appearances, made an impressive spot start Saturday.
"Our starters have held it together, and we've played better defense," Basso said. "Our story hasn't been written yet. We're still in last place, but we're playing better.
"Sometimes you overcome a slow start, and sometimes you can't, but I like the direction we're going and how we're playing."
Basso has managed in the minor leagues for 11 years. He played nine seasons in the minors as a catcher in the Padres organization, an experience that taught him how to handle players and their different personalities.
He said he never yells to motivate players at the Triple-A level.
"I've done that to younger kids. But these are grown men," he said. "You've got to learn how to push every player's button. If they don't play well, we just get rid of them. They know that.
"We need to win, so they learn how to win here and learn how to win at the big league level."
• NOTES — Basso and 51s media relations director Jim Gemma celebrated birthdays Saturday. Basso turned 45, and Gemma said he's "49 going on 60." … Las Vegas has hit at least one homer in 12 straight games. … The 51s are returning to Sunday night games — because of excessive late-summer heat — for the first time since 2001. They host Tacoma at 7:05 tonight and play three Sunday evening games in August.
LAS VEGAS 6
TACOMA 5
KEY: Brian Dopirak's bases-loaded sacrifice fly scored the winning run for the 51s in the 10th inning.
NEXT: Rainiers (RHP Brandon Morrow) at 51s (LHP David Purcey), 7:05 p.m. today