Aria bettor wagers $160K to win $1.6M on Dolphins, Tagovailoa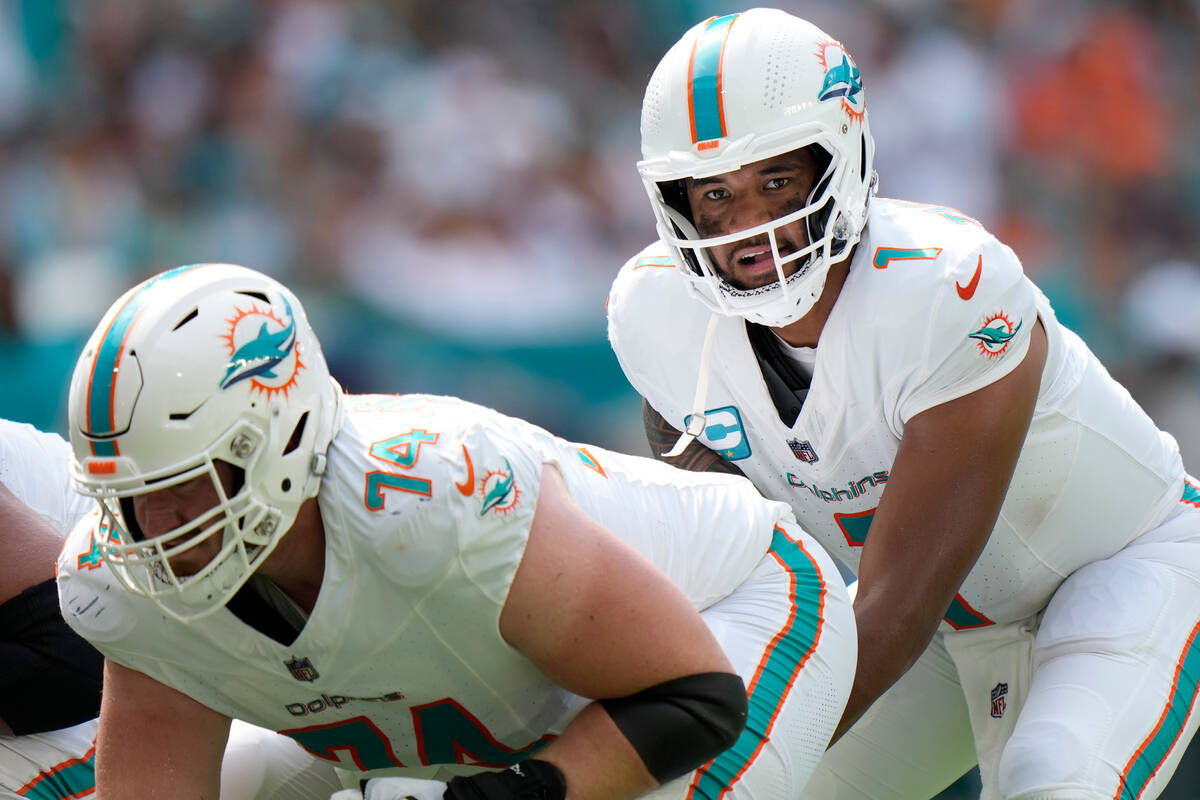 Three days before the Dolphins exploded for 70 points, a BetMGM bettor at Aria made two Miami-related wagers for a total of $160,000 to win $1.6 million.
The gambler bet $100,000 to win $1.3 million on Miami to win the Super Bowl at 13-1 odds and $60,000 to win $300,000 on Dolphins quarterback Tua Tagovailoa to win the NFL MVP award at 5-1 odds.
Those numbers look like a bargain after Miami destroyed Denver 70-20 on Sunday to improve to 3-0.
The Dolphins are now tied with the Bills as the 9-1 fourth choice to win the Super Bowl behind the 49ers (+550), Chiefs (6-1) and Eagles (7-1).
Tagovailoa completed 23 of 26 passes for 309 yards and four touchdowns, with no interceptions, against the Broncos. He is now the +325 favorite to win his first NFL MVP award.
Kansas City QB Patrick Mahomes is the +550 second choice and Buffalo QB Josh Allen is the 8-1 third pick.
Contact reporter Todd Dewey at tdewey@reviewjournal.com. Follow tdewey33 on X.