Betting highlights from Thursday's NCAA Tournament games
Updated March 15, 2018 - 10:24 pm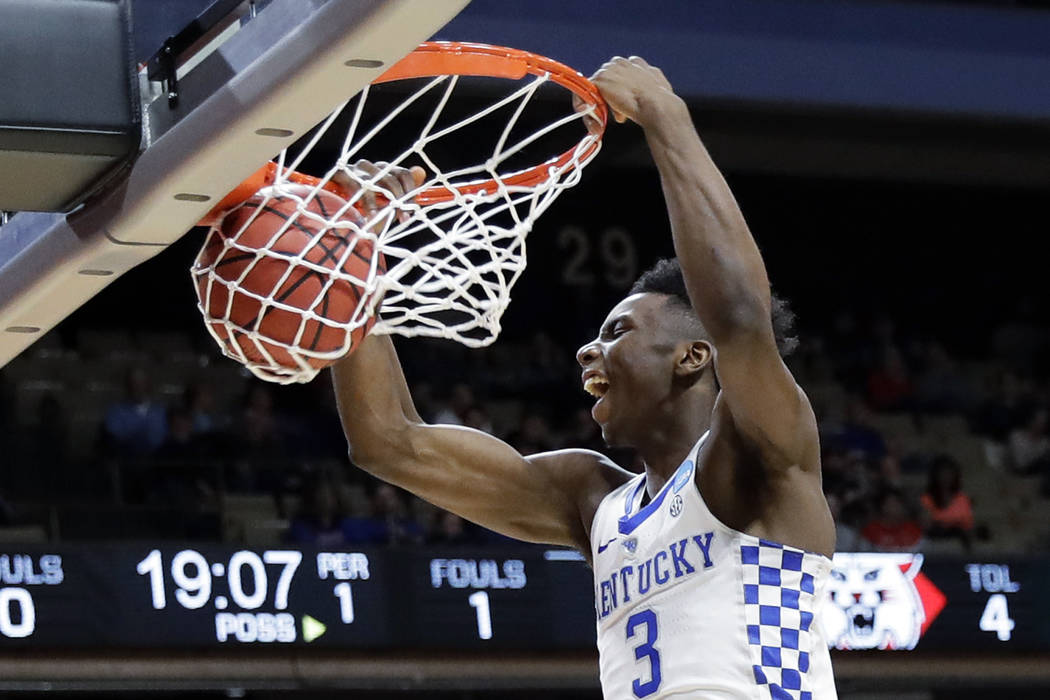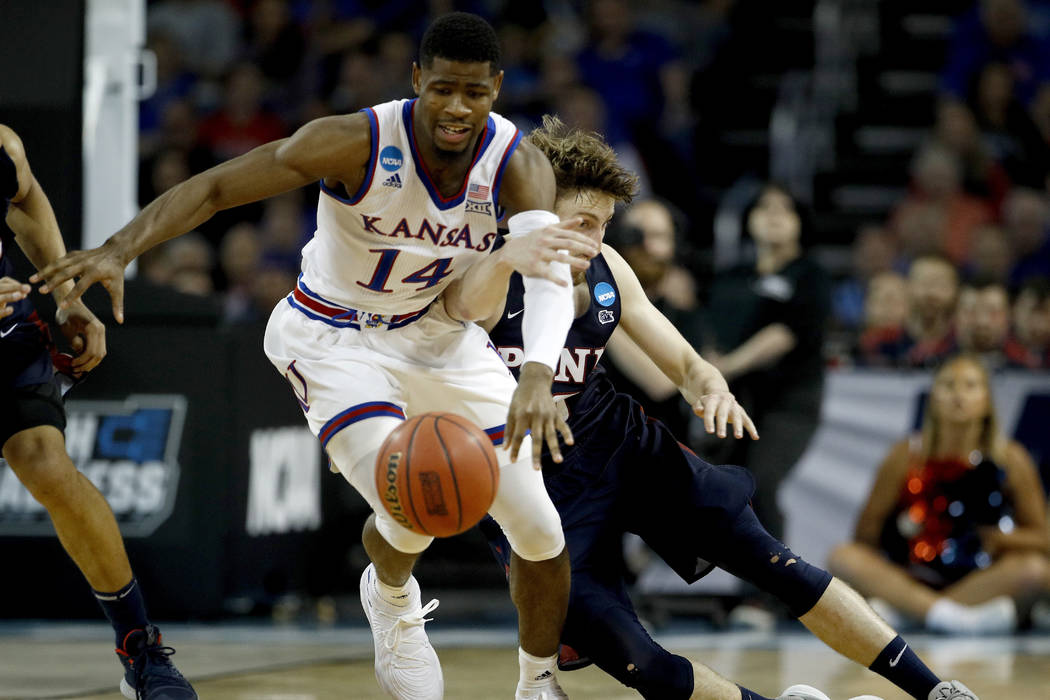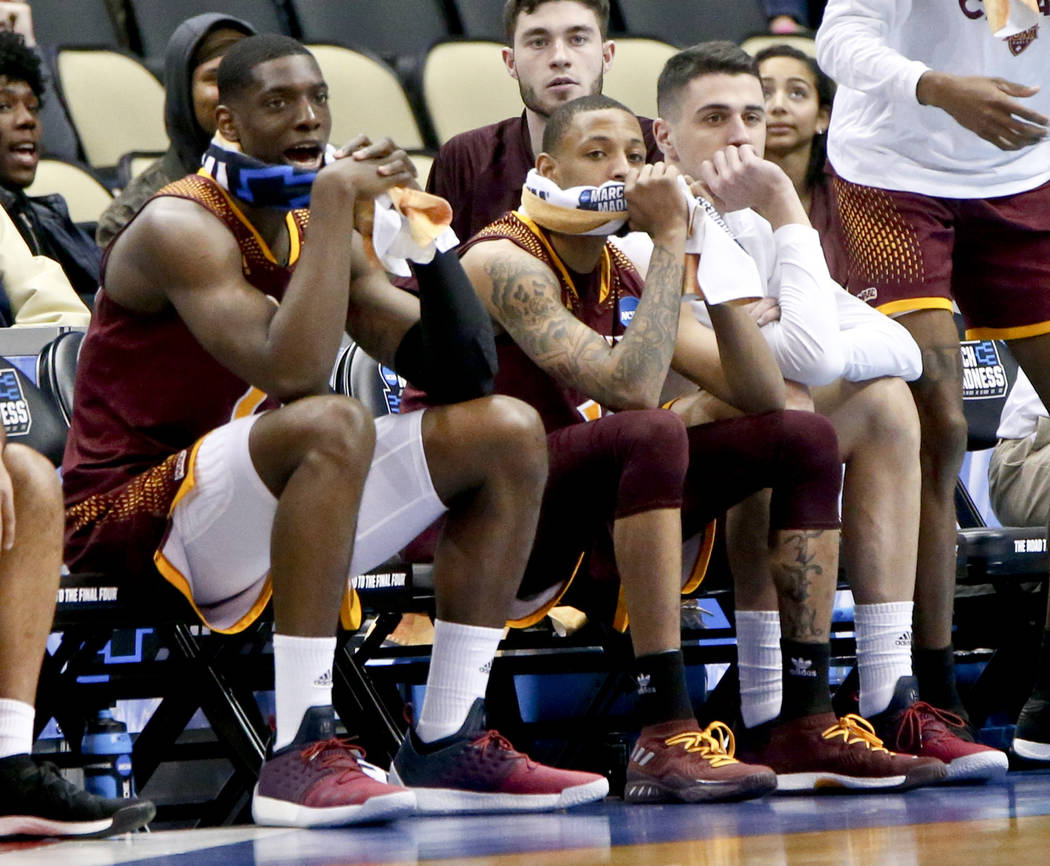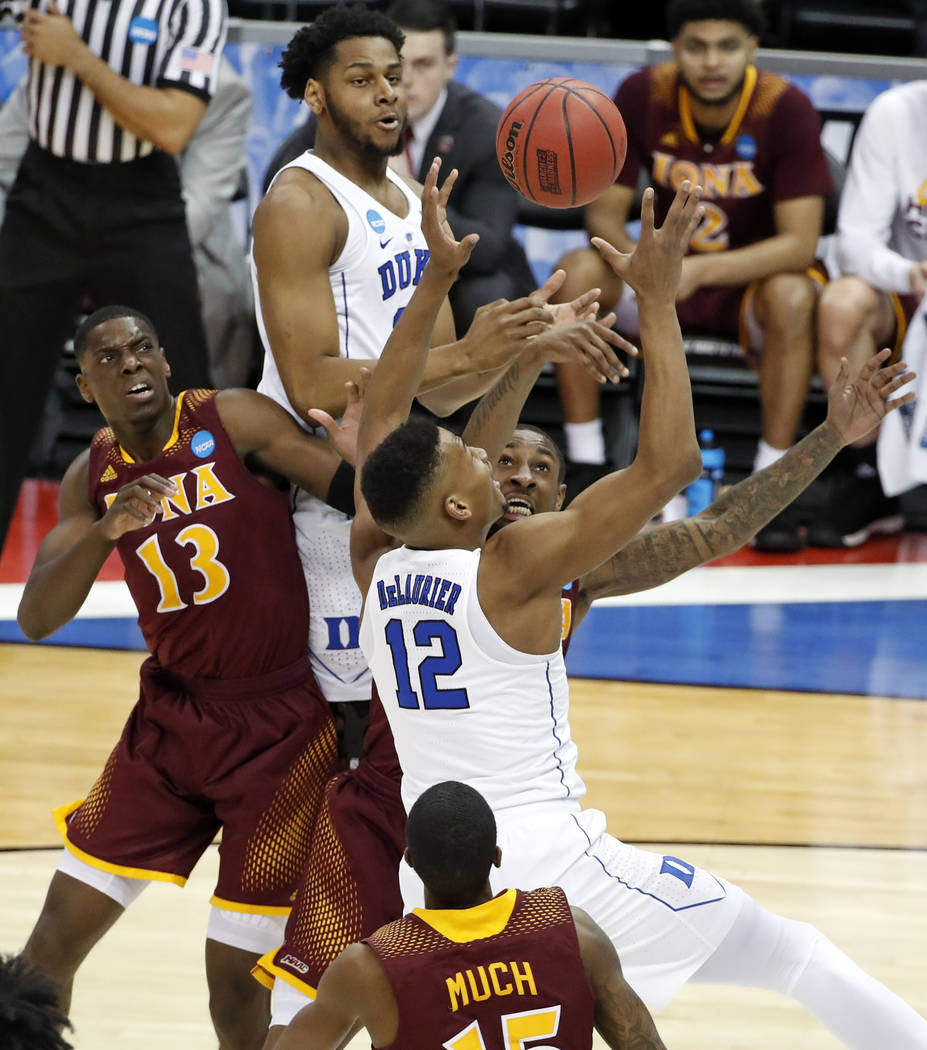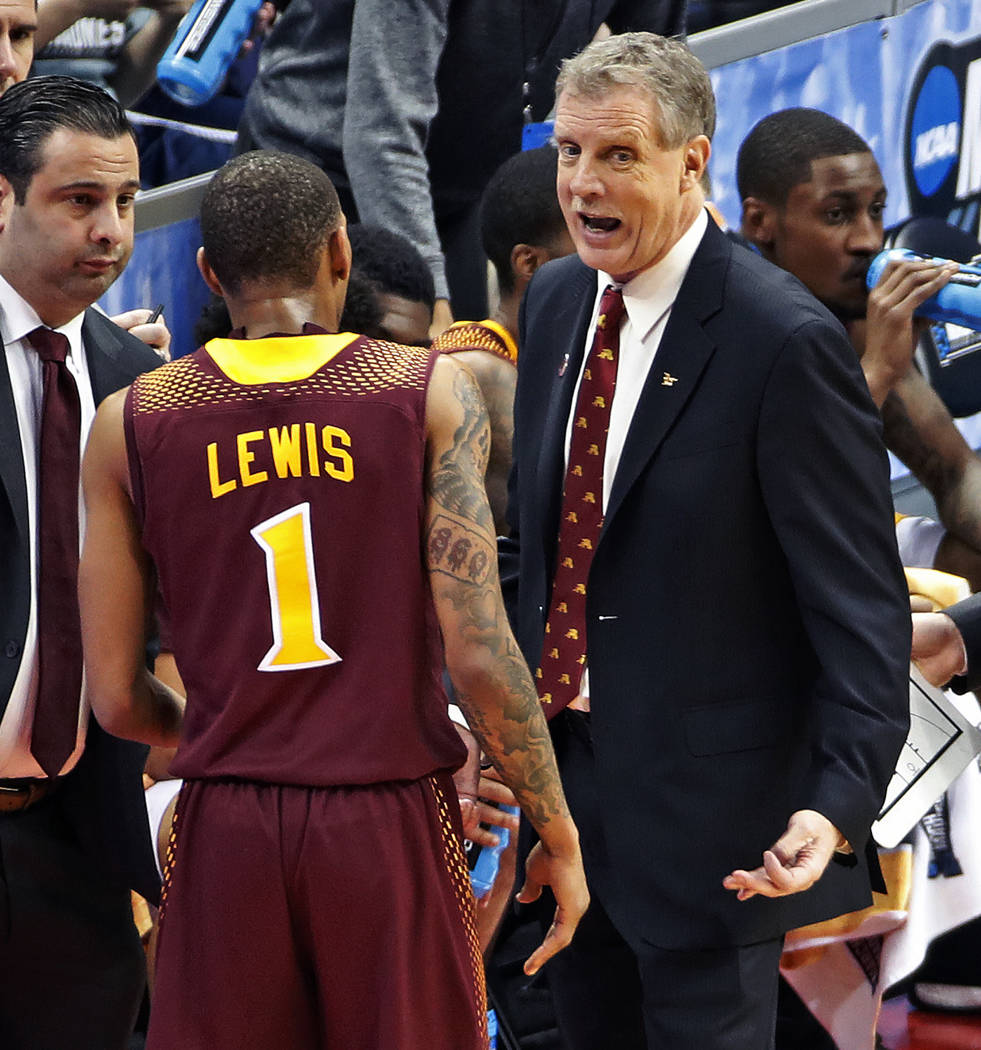 NCAA Tournament betting review
Matchup; Open/Close; Score; Point-spread highlights
Rhode Island vs. Oklahoma; Rams -2/-2; Rams, 83-78, OT; E.C. Matthews hit a 3-pointer with 28 seconds left to put the Rams up five, and Daron Russell's free throws with 11 seconds remaining finally pushed the game over the total in a bad beat for under bettors.
Tennessee vs. Wright State; Vols -13/-11; Tennessee, 73-47; Lamonte Turner had 19 points as the Vols cruised to the cover.
Gonzaga vs. UNC Greensboro; Bulldogs -12/-12.5; Gonzaga, 68-64; Greensboro squandered two chances to tie the game late in regulation, but the cover was never in doubt.
Kansas vs. Penn; Jayhawks -14.5/-14; Kansas, 76-60; Sam Jones missed an open 3-pointer with 15 seconds remaining that would have given Quakers backers the cover.
Duke vs. Iona; Blue Devils -20/-21; Duke, 89-67; Justin Robinson missed two free throws for Duke with 15 seconds left, and Rickey McGill then missed a 3-pointer that would have given Iona backers a cover and pushed the total over for many bettors.
Loyola-Chicago vs. Miami; Hurricanes -2.5/-1; Loyola, 64-62; Donte Ingram nailed a deep 3-pointer with one second left for the outright upset.
South Dakota State vs. Ohio State; Buckeyes -8/-7.5; Ohio State, 81-73; Kam Williams made a tiebreaking four-point play with 1:36 left, then added three free throws after he was fouled on another 3-pointer.
Seton Hall vs. North Carolina State; Pirates -2/-3.5; Seton Hall, 94-83; Khadeen Carrington scored 26 points and Desi Rodriguez 20 as Seton Hall cruised to the cover.
Radford vs. Villanova; Wildcats -23.5/-23; Villanova, 87-61; Anias Saunders missed a 3-point attempt with five seconds left for the Highlanders.
Kentucky vs. Davidson; Kentucky -6/-5; Kentucky, 78-73; Davidson trailed by 11 with 23 seconds left, but KiShawn Pritchett made a 3-pointer with two seconds left as the underdog gave some bettors a win or a push.
Stephen F. Austin vs. Texas Tech; Red Raiders -11.5/-11; Texas Tech, 70-60; The Red Raiders trailed for most of the game before finishing it on a 13-2 run and running out the clock.
Houston vs. San Diego State; Cougars -4/-4.5; Houston, 67-65; Devin Watson hit two tying 3-pointers in the final 1:08 for the Aztecs before Rob Gray drove for the winning layup with two seconds left.
Florida vs. St. Bonaventure; Gators -5.5/-6; Florida, 77-62; Egor Koulechov scored 20 points as Florida cruised.
Michigan vs. Montana; Wolverines -11.5/-10.5; Michigan, 61-47; The Wolverines outscored the Grizzlies by 11 in the second half, and Ahmaad Rorie missed a 3-pointer with three seconds left.
Alabama vs. Virginia Tech; Hokies -2/-3; Alabama, 86-83; Collin Sexton scored 16 of Alabama's final 25 points and led all scorers with 25 points.
Buffalo vs. Arizona; Wildcats -8.5/-9.5; Buffalo, 89-68; Wes Clark scored 25 points and Jeremy Harris 23 as the 13th-seeded Bulls pulled off the biggest upset of the first round.
Todd Dewey Review-Journal
More betting: Follow all of our sports betting coverage online at reviewjournal.com/betting and @RJ_Sports on Twitter.