Bettors sticking with Golden Knights over Capitals in Game 5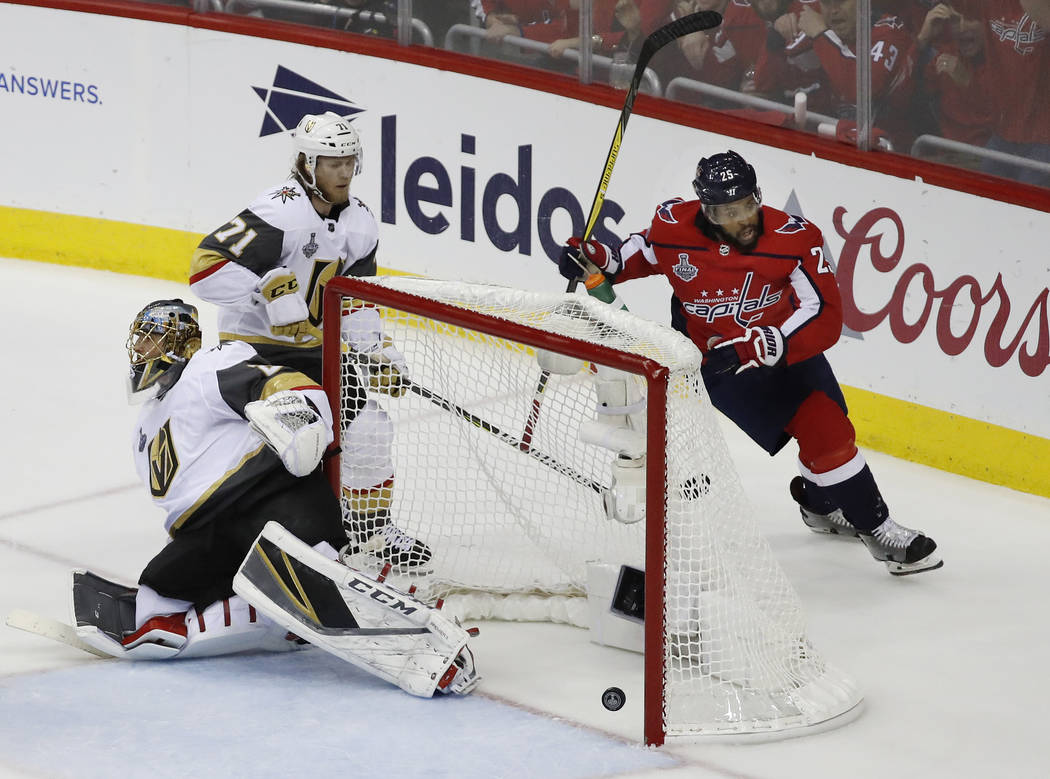 If the Golden Knights' storybook season ends Thursday, the betting public is going down with them.
Bettors are backing Vegas as favorites over the Washington Capitals in Game 5 of the Stanley Cup Final ranging from minus 150 to minus 160 at Las Vegas sports books.
"It's been fairly one-sided in favor of the Knights so far," Sunset Station sports book director Chuck Esposito said Thursday afternoon. "We opened them as a (minus 140) favorite and they've gone as high as a (minus 160) favorite. There's been a lot of backing of the Knights thinking it's a must-win for them and this is the game that can maybe turn around the series for them.
"They haven't lost four in a row the entire season. Although they are facing a tremendous amount of adversity right now, if they win here I think the pressure gets shifted to the Capitals, knowing they better win Game 6 at home or it comes back to Vegas for Game 7."
There has been some heavy two-way action on the game at the South Point sports book, which has taken a $20,000 wager on the Capitals, a $10,000 bet on the Knights and a bunch of $5,000 wagers on Vegas.
"There's been lots of money on both sides," South Point sports book director Chris Andrews said. "We've been all over the place. We started at (minus) 150, went down to (minus) 135 and now we're back up to (minus) 155.
"We're starting to get a little money on the Capitals plus 1½ (minus 210). The parlays are all to the over."
The total on the game is 5½ (Over minus 115).
More than 90 percent of the action on the puck line is on the Knights at plus 180.
Washington is a minus 700 favorite to win the series and Vegas is a 5-1 underdog.
The Knights are minus 150 favorites in Game 5 at the Caesars Palace sports book.
Contact reporter Todd Dewey at tdewey@reviewjournal.com. Follow @tdewey33 on Twitter.