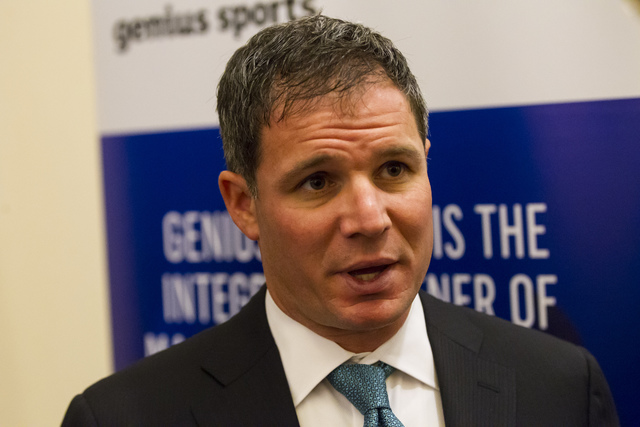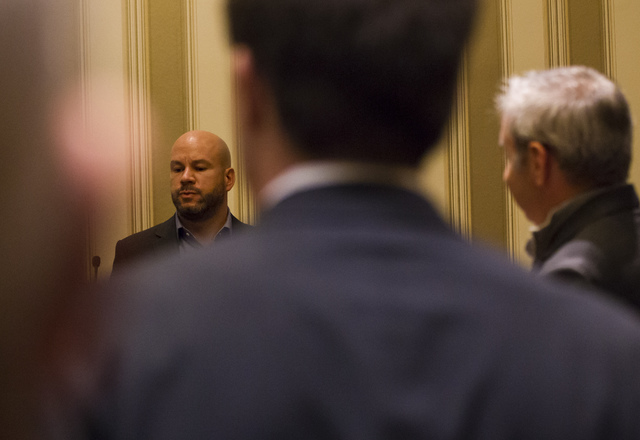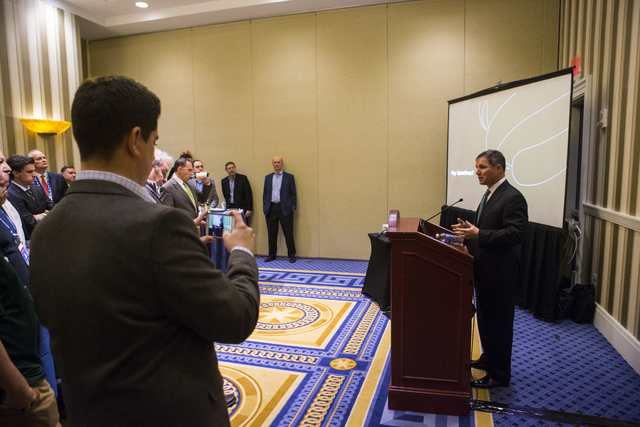 OXON HILL, Md. — They don't play a lot of baseball in London, but a British company that monitors sports worldwide has a key role in protecting the integrity of Major League Baseball games.
On the second day of Major League Baseball's Winter Meetings on Monday at the Gaylord National Resort and Convention Center less than a mile from the soon-to-open MGM National Harbor project, representatives of Genius Sports explained how they monitor the more than 2,400 games played every season and and how they determine that they haven't been corrupted.
Ben Paterson, head of integrity for Genius Sports, told a gathering at a reception at the winter meetings that his company has used 10 years of baseball data as a base to detect corruption and works with bookmakers worldwide prior to and as games are played to investigate suspicious gambling activity that could be a clue to game fixing and other nefarious activities.
"Our company bridges the gap between Major League Baseball and sports betting," Paterson said in the presentation.
Paterson said $55 billion is wagered on baseball each year — and only a sliver of that is bet legally.
Geoff Freeman, CEO of the Washington-based American Gaming Association, said the industry believes 90 percent of sports betting worldwide is conducted through unregulated sources and 97 percent of the bets in the United States are considered illegal.
That's the reason why the association is leading the charge to repeal the Professional and Amateur Sports Protection Act and make sports wagering legal across the United States. Currently, forms of sports betting are only legal in Nevada and through lotteries in Montana, Oregon and Delaware.
Freeman hopes nationwide legalized sports wagering will be an issue compelling enough for Congress to conduct hearings in 2017. While the ultimate goal is to repeal PASPA, he doesn't expect that to happen right away.
Major League Baseball contracted with Genius Sports in 2015 and just completed its first season receiving wagering analysis from the company.
Here's how the Genius system works: The company receives real-time data on wagering trends from 150 bookmakers from around the world. It receives pre-game and in-play odds from those markets.
Using algorithmic models generated from data from historic statistics, Genius analyzes results, rosters, umpire records and team lineups to unearth unusual wagering patterns.
If a statistical anomaly occurs, a game will be flagged for additional analysis. Games generally are categorized by traffic-light colors, green for normal betting action, amber for some potentially suspicious activity with no explanation and red for a game or match deemed potentially suspicious.
Genius won't label a game fixed but will issue a report on "red" games within 48 hours to try to explain the anomalies to the league.
In addition to working with sports leagues to protect the integrity of games — Genius works with soccer's Federation Internationale de Football Association and the Premier League, Wimbledon and basketball's International Basketball Federation — it also educates players about how they may get caught if they try to fix a game or match.
Players are told of the nature and consequences of betting-related corruption, techniques used by criminals to recruit potential participants to fix games, rules and sanctions related to game fixing and how to report game fixing.
"If there is no integrity in the sport, nobody wants to bet and nobody even wants to see the game," Freeman said. "That's why the industry thinks this is so important."
Correction: This story has been updated to reflect that Paterson said $55 billion is wagered on baseball each year but only a fraction of that amount is bet legally.
Contact Richard N. Velotta at rvelotta@reviewjournal.com or 702-477-3893. Follow @RickVelotta on Twitter.