Daily fantasy sports companies oppose New Jersey regulations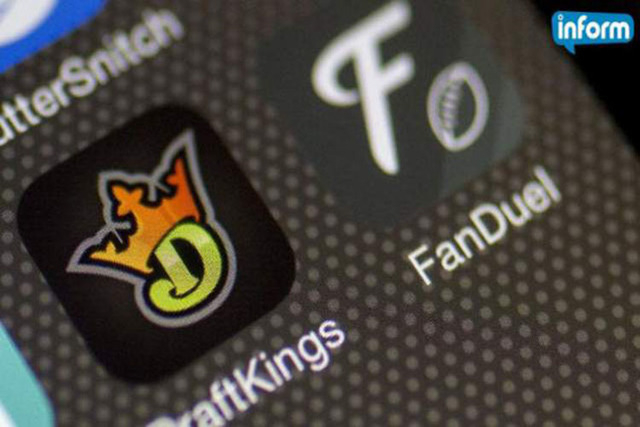 TRENTON, N.J. — The nation's main daily fantasy sports companies are opposing New Jersey's effort to regulate them because a proposed measure does not explicitly say they offer games of skill instead of gambling.
A representative of DraftKings, FanDuel and the Fantasy Sports Trade Association told a state Senate panel Monday that the industry needs the state to adopt the companies' stance that their products are games of skill and not games of chance, which would classify them as gambling.
The proposal by Sen. James Whelan, the Democratic former mayor of Atlantic City, would regulate and tax daily fantasy sports. But it takes no position as to whether they offer games of skill or chance.
"Frankly, I'm not smart enough to know if it's gambling or skill," Whelan said. "I've heard from customers who say, "Oh, I study up and pay tons of attention to this and do my research and I do pretty well. Other states say it's gambling. There is some element of skill and luck involved, but the goal of this bill is not to settle that issue."
And because of that, the companies oppose the bill, said A.J. Sabath, a representative of the firms and the trade industry.
He said the bill as currently written would "create a significant level of uncertainty about the future of our industry in New Jersey."
Sabath said that without an explicit definition of daily fantasy sports as a game of skill, the industry cannot invest in setting up operations in the state.
About 30 states nationwide have introduced bills to regulate daily fantasy sports.
The contests allow people to deposit money in accounts, create fantasy rosters of sports teams by selecting real players and then compete against other contestants based on the statistical performances of those players to win money. Proponents say it's a game of skill, not chance, and shouldn't be regulated the way casinos are, but many states consider them to be forms of gambling.
Whelan's bill, which was approved 5-0 by the Senate committee, adds consumer protections and imposes the same 9.25 percent tax rate on daily fantasy sports companies' gross revenue that Atlantic City's casinos pay on their winnings, when mandatory reinvestment payments are included.
Under the bill, the Department of Law and Public Safety would oversee and regulate daily fantasy sports in New Jersey, issuing permits to casino licensees and other business entities that want to offer daily fantasy sports games in the state.
Employees of daily fantasy sports companies and their immediate family members would be prohibited from playing, or from sharing "insider information" with others. Violators could be fined up to $200,000.
It now heads to the Senate Budget and Appropriations Committee for consideration.