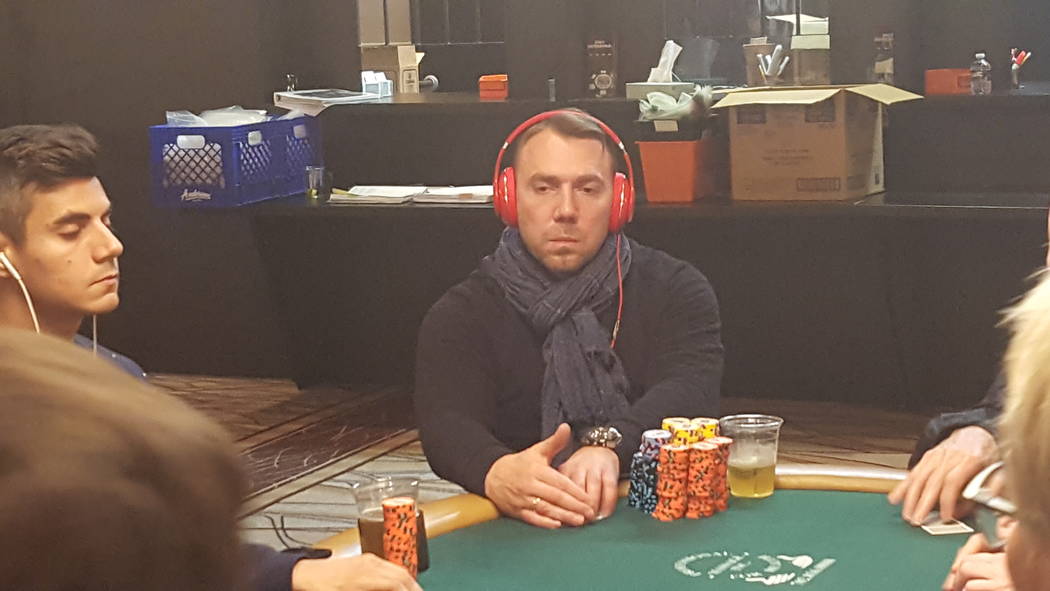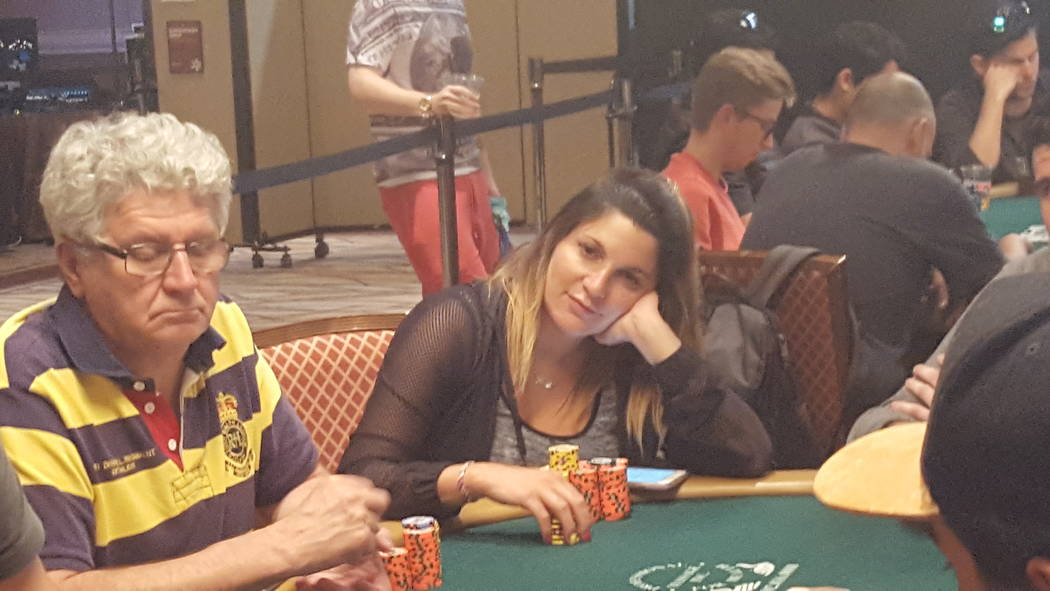 Artan Dedusha was organizing the seven towers in front of him late Wednesday when one member of the table developed chip envy.
"I'd like to have half your stack right now," the unidentified player said.
"I'd take a third of it!" two-time bracelet winner Kristen Bicknell chimed it.
Dedusha, a London resident, has the overall chip lead at the start of Day 3 of the World Series of Poker's Main Event at the Rio Convention Center.
Dedusha bagged 680,000 chips at the conclusion of Day 2C of the $10,000 buy-in No-limit Texas Hold 'em World Championship and tops the remaining 2,572 players in the field.
Lawrence Bayley of England is in second place (618,000), followed by Mickey Craft of Elizabeth, West Virginia, (608,100) as play resumes at 11 a.m. Thursday.
Dedusha is a tournament regular in England and Europe with a little more than $118,000 in career live tournament earnings, according to the Hendon Mob Poker Database.
Dedusha began Day 2C with 109,700 but had to go through a special procedure with tournament officials at the beginning of play after failing to bring ID to the table.
"I guess I ran good," Dedusha told WSOP.com. "I lost a few pots as well, but mainly I ran good. I held up, I won the races, I was on the better end of a cooler. But also I played good. I picked up many small pots here and there.
"I'm happy, I'm very happy. But, I'm not that excited because I've seen so many things. I've gone up and down, up and down. It doesn't mean anything right now. You never know."
England's Richard Gryko (564,800) and Michael Krasienko of Grafton, Ohio, (561,300) round out the top five.
Girl power
About 4 percent of the Main Event's 7,221 entries were women. None had more chips than Natasha Mercier.
Mercier, who is almost seven months pregnant, is in 18th place overall with 476,800 chips. That puts the Tampa, Florida, resident well ahead of her husband, Jason.
Catherine Dever of Ephrata, Pennsylvania, and poker pro Kathy Liebert also are in the top 100 of the chip counts.
Seat open
Several high-profile players busted out of the Main Event on Wednesday, including Daniel Negreanu and Phil Hellmuth.
Hellmuth spent much of the afternoon accumulating chips on the feature table, but melted down late and was eliminated shortly before 10 p.m. Wednesday.
I blew it in the @WSOP Main Event, blame myself. Was exhausted, and played poorly, should have napped! Instead of drinking, Im sugaring… pic.twitter.com/DXAn5dDUwL

— phil_hellmuth (@phil_hellmuth) July 13, 2017
Negreanu had a camera crew following his every move and went out when John Allan Hinds came from behind to make a flush on the river.
Also sent to the rail was England's William Kassouf, whose incessant table talk made him the pantomime villain of last year's Main Event.
CHIP COUNTS
1. Artan Dedusha (London), 680,000
2. Lawrence Bayley (London), 618,000
3. Mickey Craft (Elizabeth, West Virginia), 608,100
4. Richard Gryko (Romford Essex, England), 564,800
5. Michael Krasienko (Grafton, Ohio), 561,300
6. Marcin Chmielewski, 561,000
7. Scott Anderson (Candor, North Carolina), 560,000
8. Sergio Castelluccio (Bisaccia, Italy), 548,500
9. Sonny Franco (France), 546,700
10. Michael Sklenicka (Slani, Czech Republic), 540,600