Five players remain as first-day play ends at final table of World Series of Poker
October 30, 2016 - 11:14 pm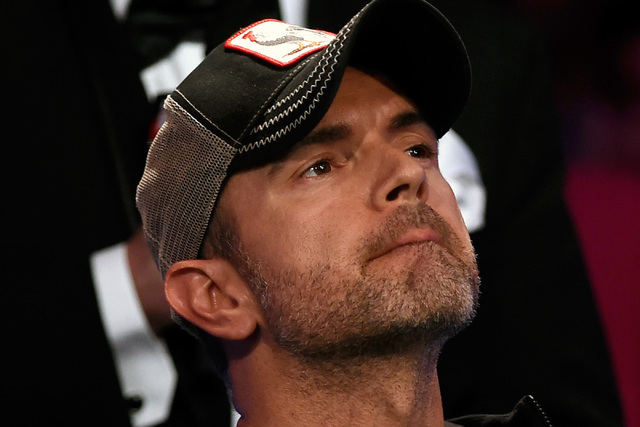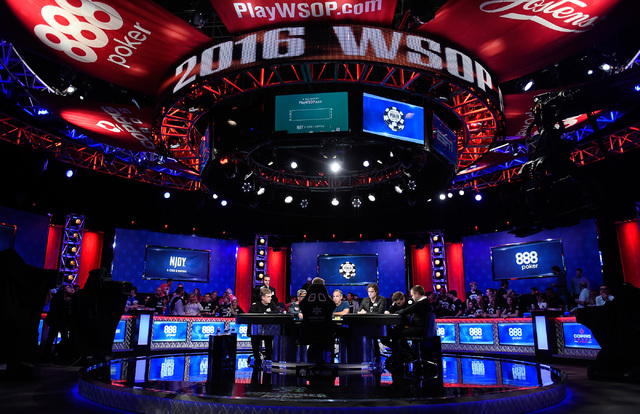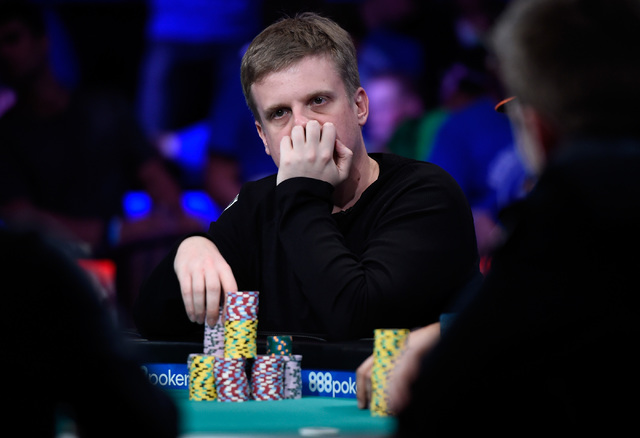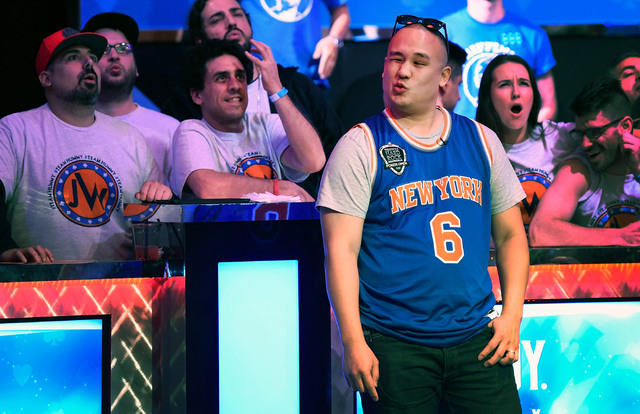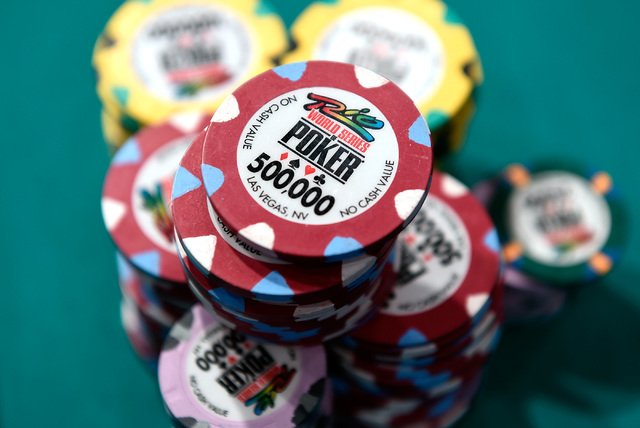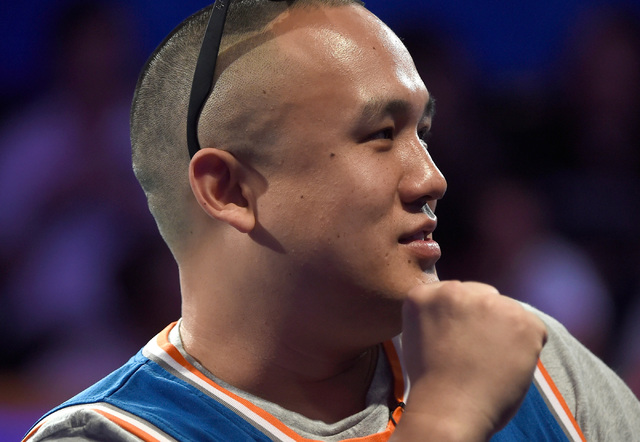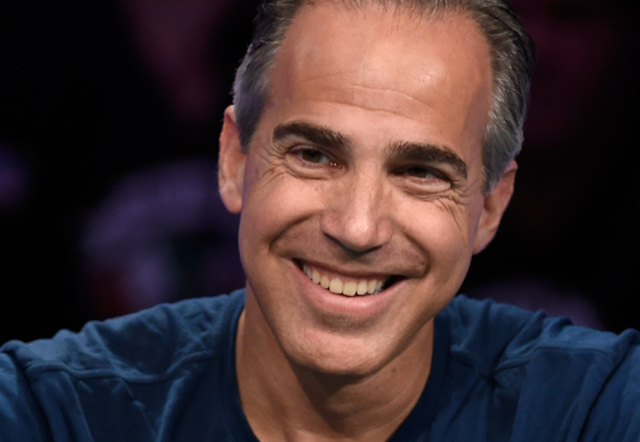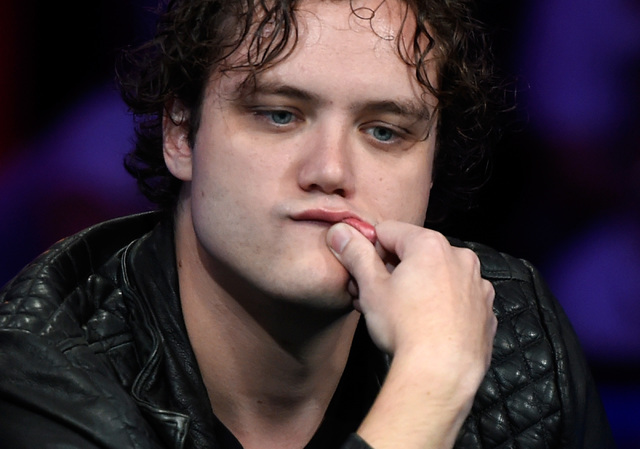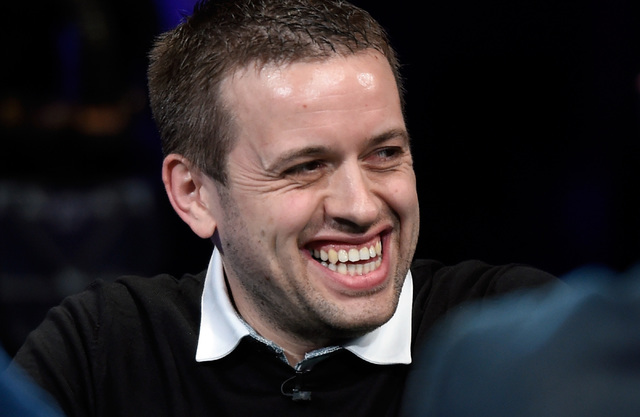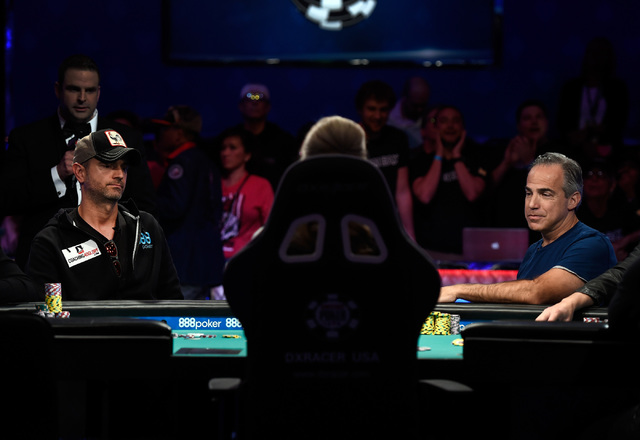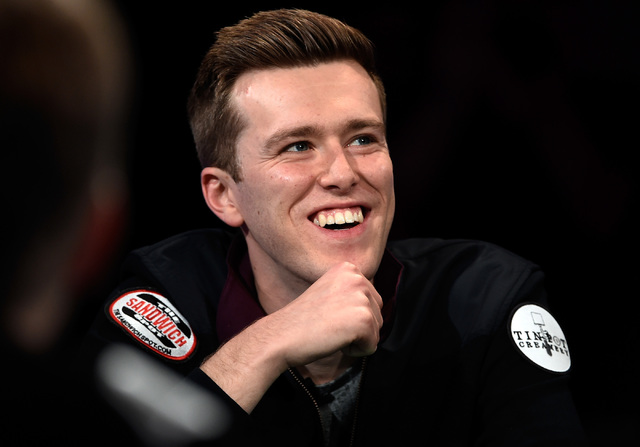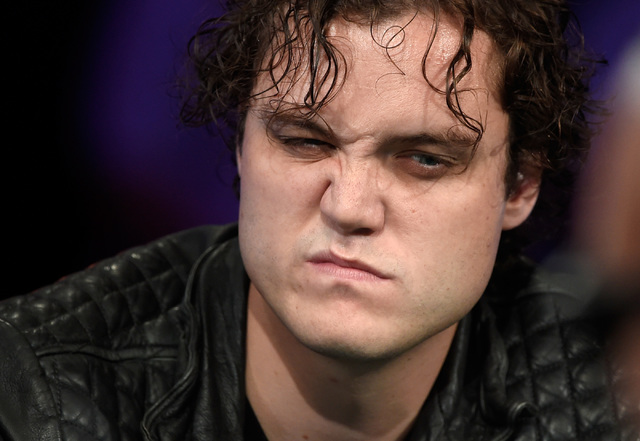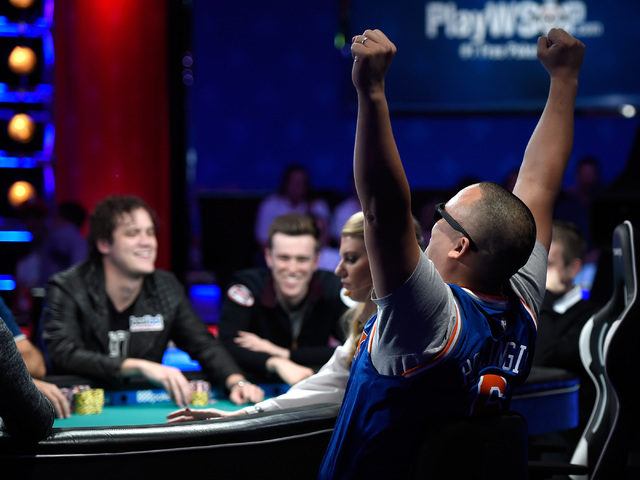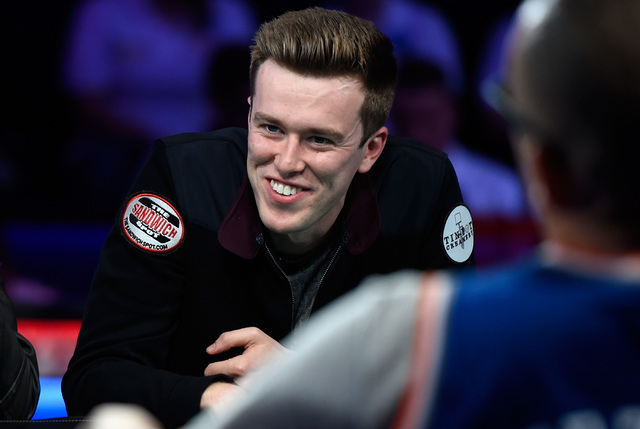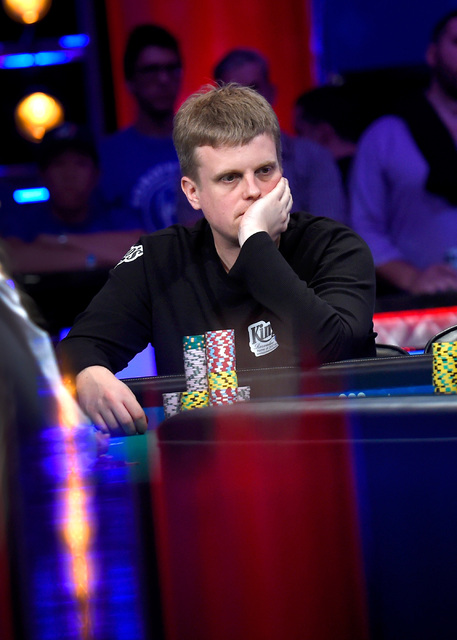 The first real fireworks at the final table of the World Series of Poker's $10,000 buy-in No-limit Texas Hold 'em World Championship finally went off just before television producers were getting set to call an end to the action for the night.
With six remaining players and none particularly short-stacked, action was expected to be called to an end around 11:30 p.m. About 15 minutes prior to that artifical deadline, Kenny Hallaert found himself heads up in a big pot with Las Vegan Qui Nguyen, who had been the most aggressive player in the group for much of the night.
Hallaert, possibly sensing Nguyen was trying to push him out of a hand in which they were trading pre-flop raises, pushed all of his chips into the pot in a hand he began with more than 30 million in chips.
Red flags must have been raised when Nguyen immediately called. The sirens officially sounded when Nguyen quickly flipped over pocket aces.
Hallaert's suited A-Q was dominated. A queen came on the river, but Hallaert couldn't catch up and was eliminated from the Main Event in sixth place at the Rio's Penn & Teller Theater shortly after 11 p.m.
Action was called for the night and the five remaining players will return Monday at 4:30 p.m. to likely play down to the final three.
Nguyen sits atop the leaderboard with 128,625,000 in chips. Cliff Josephy is next with 63,850,000, followed by Vojtech Ruzicka with 62,250,000. Gordon Vayo is not far behind with 58,200,000.
Michael Ruane is short-stacked with 23,700,000 chips.
Hallaert will collect $1,463,906 for finishing in sixth place among a field of 6,737 that played down to the final nine back in July.
Three other players were eliminated in earlier action on Sunday night.
Fernando Pons entered play Sunday with the shortest stack of the nine remaining players. He was unsurprisingly the first player eliminated from play just more than an hour after action began when he went all in from the button with an A-6 offsuit and was called by Cliff Josephy, who had K-J offsuit from the big blind.
When a king fell on the flop, Pons was in serious jeopardy. When another hit on the river instead of one of the three aces that could have saved him, Pons was eliminated in ninth place.
Pons, a 37-year-old from Palma, Spain, who started the day with 6,150,000 chips, earned exactly $1 million in prize money.
Jerry Wong entered eighth in chips with 10,175,000 and he finished in that position when he was wiped out by Vojtech Ruzicka. Griffin Benger was knocked out just a few hands later in seventh place.
Wong entered play ahead of only Pons in chip count among the nine finalists. Once Pons was eliminated, Wong found himself relatively even with Toronto's Benger as the players with the least amount of chips at the table.
According to Wong, both players realized their predicament and wanted to ensure the other would be knocked out first since seventh place paid $1,250,000.
"Me and Griffin were kind of competing because we were (the short stacks) and just kind of trying to proceed cautiously and not bust before the other person," he said. "We were kind of side-eyeing each other."
Wong, 34, decided to get aggressive when he was dealt pocket jacks. When Ruzicka came over the top of his bet, Wong pushed all-in.
Ruzicka's pocket queens held up and Wong was sent packing.
Benger was eliminated just a few hands after Wong, earning $1,250,000 for his seventh-place finish. His A-9 didn't improve against Vayo's pocket 10s.
Five players are still alive competing for the $8 million top prize. The winner is expected to be determined on Tuesday night.
Contact Adam Hill at ahill@reviewjournal.com or 702-277-8028. Follow @adamhilllvrj on Twitter.
WORLD SERIES OF POKER
Click here for complete WSOP news