Flat-track success sets up Kevin Harvick at Richmond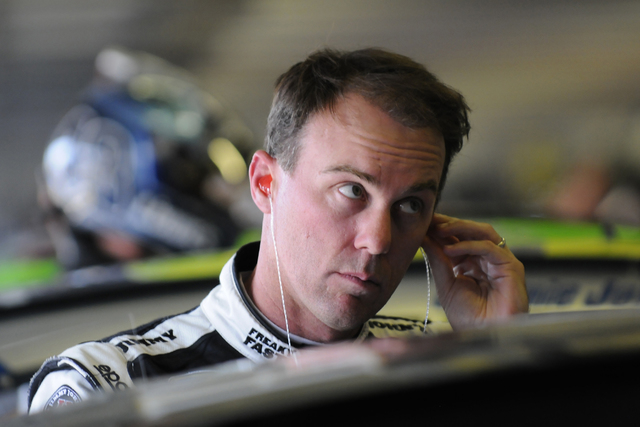 The first thing to do when handicapping today's Toyota Owners 400 at Richmond International Raceway is to look at results from the Phoenix race six weeks ago. The second thing is to check practices Friday and Saturday.
In both cases, three-time Richmond winner Kevin Harvick at 6-1 odds stands out as the driver to beat.
Jimmie Johnson (8-1) had the fastest lap (120.849 mph) during the final 80-minute practice session, as well as the best 10-consecutive lap average, but Harvick still gets the edge mostly because he won in March at Phoenix. Harvick, who will be using his sixth-place Atlanta chassis that led a race-high 131 laps, led 139 laps at Phoenix. He also was fastest (129.069) in Friday's practice (in qualifying trim) and had the second-best 10-consecutive lap average in Saturday's practice.
Richmond is identified as a short track for its flat three-quarters-mile layout, but it actually runs closer to what is witnessed on the flat one-mile tracks at Phoenix and Loudon, New Hampshire. Harvick has fared his best on these types of tracks.
He won five races in 2006, and four were on the six races on these tracks. The other two were top-five finishes. Yes, it's a long time ago, but it's the perfect example of a driver faring well on one and having it carry over to the other. Last spring, three of the top five at Phoenix finished in the top five a few weeks later at Richmond.
Joe Gibbs Racing drivers, winners of the past three races, were posted at the Westgate sports book at 8-1 or less, with Las Vegan Kyle Busch the 9-2 favorite. But they didn't do enough in either practice to suggest any of the four cars are better than Harvick's.
Busch was third fastest (120.493) with the third-best 10-consecutive lap average in the final practice, and he's won four times at Richmond, but Harvick still rates higher because of Phoenix. Carl Edwards (8-1), who finished second at Phoenix, 0.01 seconds behind Harvick, had the fifth-fastest lap Saturday.
Start position important
Harvick starts from the pole after having the fastest lap during Friday's rain-shortened practice before qualifying was canceled. The pole-sitter has won 23 of 119 races at Richmond, and 93 winners started in the top 10. The past three winners have started in the top three.
The Virginian
JGR driver Denny Hamlin (6-1) has two wins on his home track at Richmond, and he finished third at Phoenix. He's using the same chassis this week that he used in Phoenix.
Best long shot
Dale Earnhardt Jr. (20-1) won his third and final Richmond race in 2006, but his current form and a fifth-place finish at Phoenix suggest he's a live 'dog Sunday. He's yet to win through eight races this season, but he's finished second three times, including the past two. His practices weren't great, but seeing Hendrick Motorsports teammates Kasey Kahne (30-1) and Johnson run strong is reason enough to believe Junior's car will be just as good as theirs Sunday.
Tony Stewart back
Three-time Richmond winner Tony Stewart makes his first start of the season today after missing the first eight races because of a back injury. But based on the Westgate's adjusted odds, he doesn't have much chance to win. Before Tuesday's announcement that Stewart was returning, Brian Vickers was scheduled to drive his No. 14 and was 100-1 to win. After the announcement, the Westgate took Vickers off the board and adjusted the field wager from 500-1 to 300-1, also-ran status never before seen for Stewart in Las Vegas.
Micah Roberts, a former Las Vegas sports book director, has been setting NASCAR odds since 1994. Follow him on twitter @MicahRoberts7