Former NBA Commissioner David Stern has softened his stance on sports betting
September 29, 2016 - 6:23 pm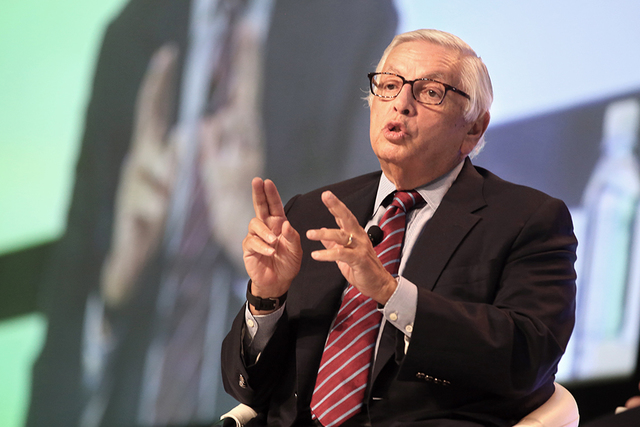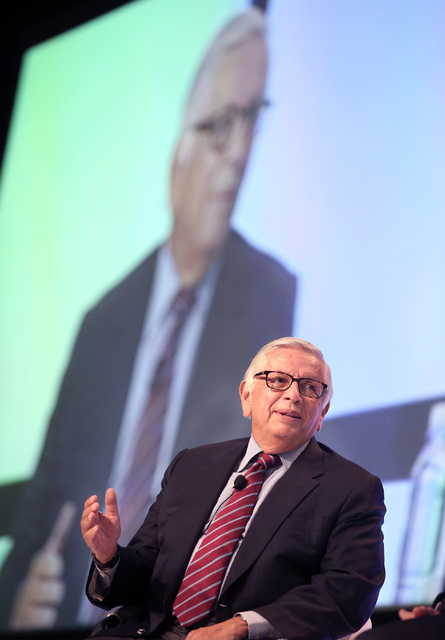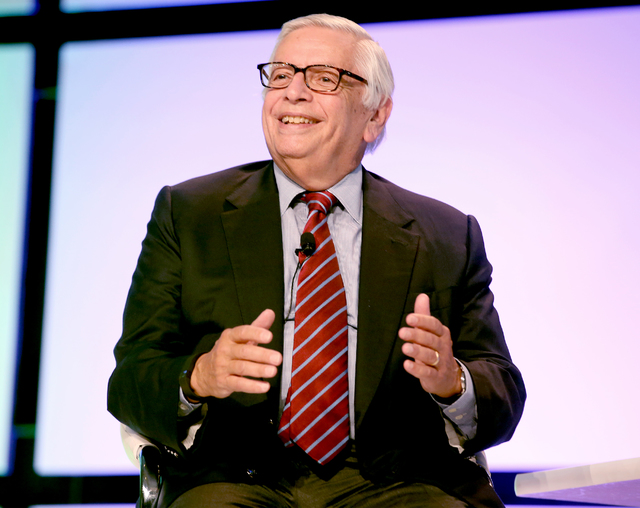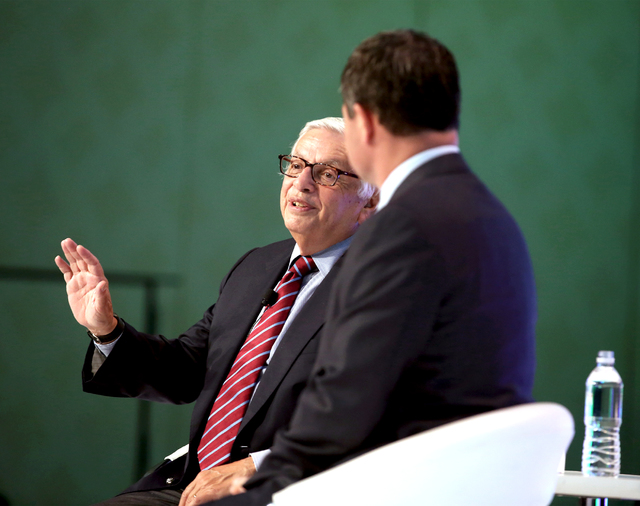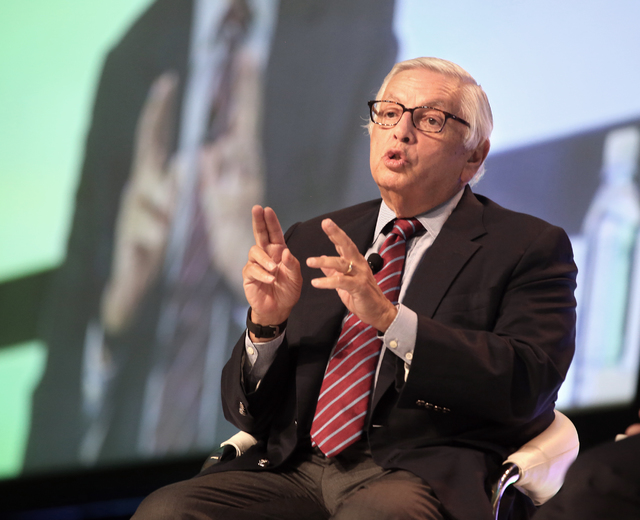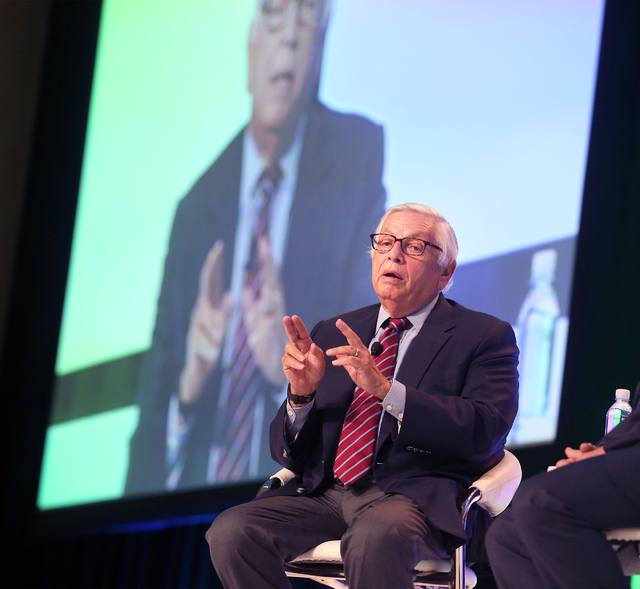 For years, former National Basketball Association Commissioner David Stern believed being associated with gambling would hurt the integrity of professional sports.
He even testified on behalf of NBA star-turned-senator Bill Bradley's Professional and Amateur Sports Protection Act (PASPA), which became law in 1992 and prevented sports wagering from expanding beyond four states that already had some version of it, including Nevada, the only state with legal race and sports books.
But over time, Stern began to change his outlook on gambling, describing that journey in a one-hour talk Thursday with American Gaming Association President and CEO Geoff Freeman just before the close of the four-day Global Gaming Expo at The Venetian.
Several sessions at G2E, the world's largest gaming industry convention attended by more than 25,000 people, focused on the debate over whether sports wagering should be expanded nationwide.
The Gaming Association has made the issue one of its political priorities and now has Stern on board as an advocate.
"Early on, we realized that this idea that gambling is bad — it's a Nevada-regulated industry — and that it's going to lead to bad things got to be an outdated notion as we learned more about illegal gaming and the size of the market," Stern said in a question-and-answer format with Freeman. "That's why we said 'Let's not talk as much as the leagues do about the evils of gambling and what's going to happen,' because we could really take care of ourselves.
"Over time, I've come to accept the notion that a properly run gambling operation, or gaming as we like to say in Las Vegas, is protective and not deleterious to the health of sports," Stern said.
Stern has a slightly different view from the association on how to move ahead, suggesting that PASPA should be amended, not repealed. He proposes a national framework to keep consistent policy, but allow each state to monitor, regulate and tax it. Such a move also would likely cut down on compliance costs.
Stern said policy should be driven by the gaming industry, technology experts, sports leagues and financial analysts. He also said daily fantasy sports should be incorporated into the debate.
"It may not be classic betting, but it's here so why not take the next step?" Stern said. "Why not throw it into the hopper to make it easier to deal with for everybody?"
Stern explained how he turned from opponent to proponent.
"It's everyplace around us, but we were going to pretend it doesn't exist," he said. "It just is not a sensible place to be and the best way to approach it is to handle it with the right kind of regulatory screening that accounts for all of the concerns."
He said most people don't understand how sports books operate and therefore don't know how they can help leagues protect the integrity of their games.
"I think what would ultimately come out is a better understanding (of a system) which isn't widely understood now, about the lengths to which the casinos and sports books go to watch the (line) movement, monitor their customers, understand where slight movements of point spreads between casinos attract different kinds of bettors," he said. "It's such a sophisticated approach now. Given what the casinos have to deal with in terms of their financial regulation and compliance laws, there's an extraordinary amount that I think that the sports leagues and the industry together could wind up having a serious regulatory ability to make (oversight) even stronger to protect integrity."
Stern said in the early days, NBA arenas were not allowed to advertise casinos, a policy the National Football League, Major League Baseball and the National Hockey League also followed.
"We sort of modified our concerns over the years," Stern said. "We went from just advertising a hotel, to advertising a casino, then to allow cards and dice to be shown."
The National Hockey League took the groundbreaking step of awarding a new franchise to Las Vegas and the team will hit the ice at the T-Mobile Arena in 2017.
That's one of the reasons he's encouraged that over time, policies toward sports betting will change.
Stern also mentioned what could be a bigger motivation for teams to press for nationwide legalization — a piece of the action.
He said he expects teams to generate revenue through their "contribution of the intellectual property to the enterprise."
"My assumption is that we would be compensated on some basis that reflects the amount of wagering on a particular sport," Stern said. "It's just conceptual."
Contact Richard N. Velotta at rvelotta@reviewjournal.com or 702-477-3893. Follow @RickVelotta on Twitter.