'Game show villain' James Holzhauer returns for 'Jeopardy! Masters'
Updated May 8, 2023 - 10:54 am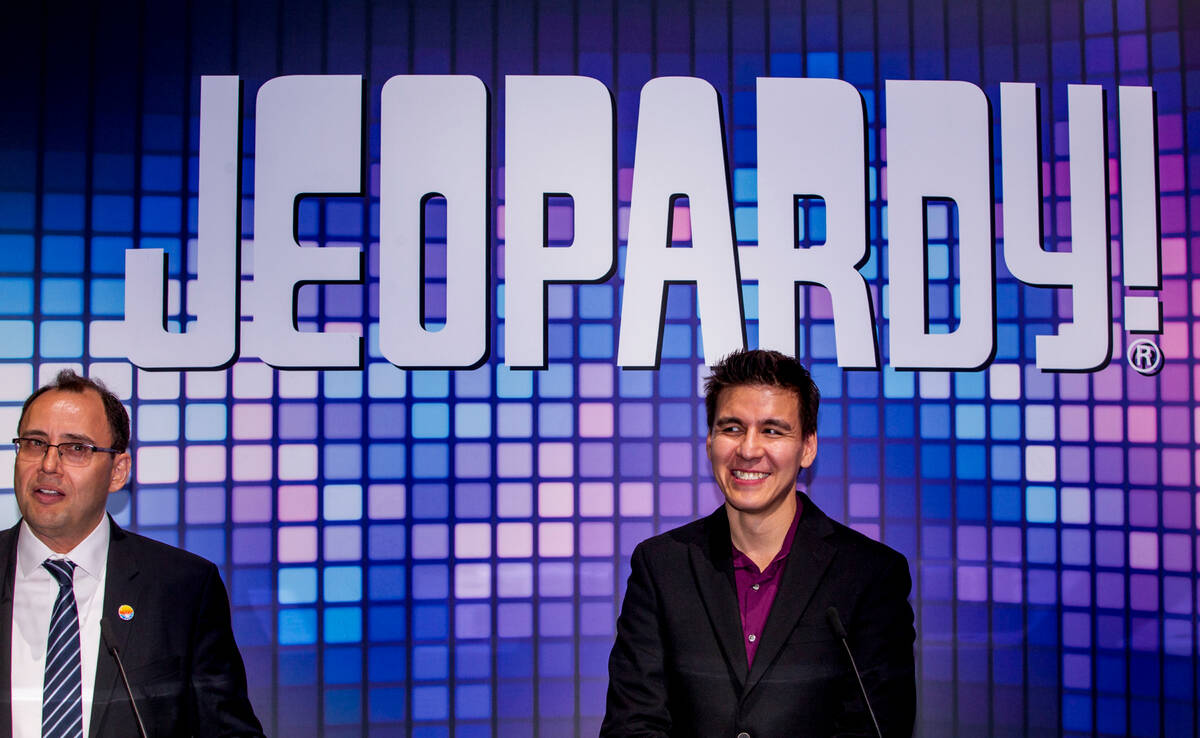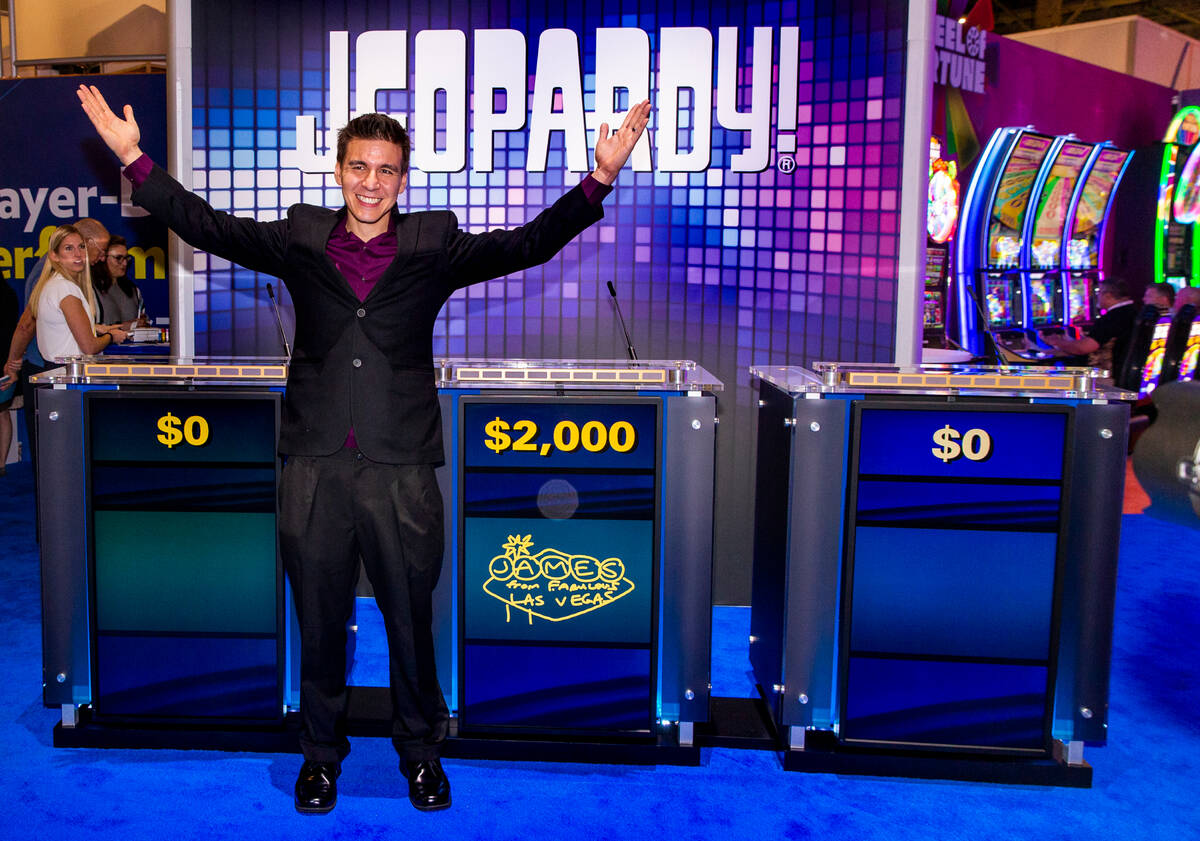 James Holzhauer is returning to the game show that made him famous.
The Las Vegas-based professional sports bettor, aka "Jeopardy James," will compete in "Jeopardy! Masters" starting at 8 p.m. Monday on ABC (KTNV-13).
Six of Jeopardy!'s highest-ranked champions will compete in the Masters tournament, which will air as 10 hourlong episodes containing two half-hour games. Shows also will air Tuesday, Wednesday and Friday, and the winner will walk off from the final episode May 24 with $500,000 and the Trebek Trophy.
The other contestants are Amy Schneider, Matt Amodio, Andrew He, Mattea Roach and Sam Buttrey. All five competed in the 2022 Tournament of Champions won by Schneider.
Holzhauer poked fun at the field for the event when he retweeted a poster with the returning champions standing behind host Ken Jennings.
"This poster screams 'We know you saw this tournament last year but a new supervillain has joined the cast for the sequel!' and I am here for it," he wrote on Twitter (@James_Holzhauer).
This poster screams "We know you saw this tournament last year but a new supervillain has joined the cast for the sequel!" and I am here for it pic.twitter.com/dqMVsL9GeI

— James Holzhauer, Game Show Villain (@James_Holzhauer) April 12, 2023
Holzhauer won $2.46 million on "Jeopardy!" during a 32-game winning streak in 2019, making him the show's second-biggest money winner in regular play behind Jennings, who won $2.52 million during a 74-game win streak in 2004.
Holzhauer also won $250,000 for winning the 2019 TOC and $250,000 for placing second to Jennings in the 2020 Greatest of All Time tournament.
But he stopped short of proclaiming himself the favorite to win the Masters.
"Statistically I'm the most accomplished player, but I think the other contestants may have an advantage from having played more recently," he told the Review-Journal in an email. "The stage still feels like home to me, but I may have some ring rust."
Schneider has the second-longest win streak in the show's history at 40 games. She is the most successful woman and transgender contestant to compete on the show with $1.6 million in winnings.
Amodio has the third-longest win streak at 38 games and $1.5 million in winnings.
In the early rounds, the winner of each game receives three standings points, with one point for second place and none for third. After seven episodes (14 games), the top four players will advance to the semifinals before one more player is eliminated. The championship culminates with the top three players competing in a two-game total point match.
Second place receives $250,000, third $150,000, fourth $100,000, fifth $75,000 and sixth $50,000.
"The most exciting part of this tournament for me is that the winner gets to donate $100,000 to the charity of their choice," Holzhauer said. "I hope I can bring that money home for Project 150."
Project 150 is a local charity that provides free support and services to homeless, displaced and disadvantaged high school students in Nevada.
For the second straight year in August, Holzhauer will help run the Game Show Boot Camp in Las Vegas to benefit Project 150. The camp includes seminars on how to get cast on a game show and be a great contestant. For more information, visit wheatridgefoundation.org/gameshowbootcamp.
Contact reporter Todd Dewey at tdewey@reviewjournal.com. Follow @tdewey33 on Twitter.